Originally Posted: November 20th 2016
Hello fellow potterheads 💞 Last week I spontaneously decided to go see this movie, because I frankly had a horrible Tuesday and my local cinema offered an early screening of "Fantastic Beasts and where to find them", so I though "why not give the movie a try and eat lots of nachos to cheer me up?", thus I went to see the movie. I originally had been unsure, because ever since I found out that there should be 5 movies I had been a little … annoyed with JKR (especially after the tragedy that is The Cursed Child and the Ilvermorny controversy) and her way of making more and more money. However, the movie always had a special place in my heart, because it was the first big thing announced after the last book, before there even was any thought of Cursed Child and all this other new stuff. I still stand by my earlier opinion (even after having seen the movie) that 5 movies are WAY too much. Because I loved the movie so much I'm actually pretty afraid that they'll drag out the storyline … I'm also sad that there will only be the screenplay and not a book series, because honestly I would've loved it so much to read new books about Newt (which would also justify new movies).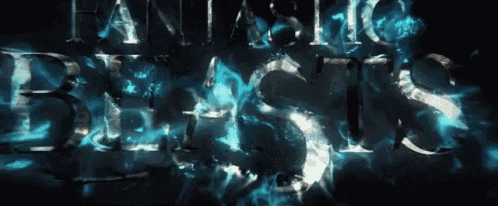 As I've already mentioned I LOVED the movie very much, so I'd say it was 5 stars for me for various reasons ♥ I've been slowly turning into HP trash again (or I've always been this way, who knows) and it has been swallowing me whole.
Why you should give the movie a chance too
💞 Newt is a precious cinnamon roll, I love him so much! This is so weird because he's actually not the type of character that would be my absolute favorite. I like tragic, murderous, sassy characters but Newt was too precious for this world I just wanted to wrap him in a blanket. He must be protected at all costs! Needless to say he has assumed the "new favorite character" position and I think that he is just such a great protagonist! He's also complex and there's some depth to him – things that we don't know about him and so much more to discover! Newt is just so interesting as a character, so caring and also introverted and awkward which is relatable. He also used to be a Hufflepuff which is awesome because more HUFFLEPUFF POWER! He also prefers animals to humans, which is perfectly understandable (I'm so jealous of everyone that got the Fantastic Beast Box with his scarf). I also blame him entirely for making me so obsessed.
💞 All other main characters are really great too! This is one of these movies where we've got such an amazing main cast that you cannot help but love them all. It's hard to actually chose a favorite, which is a very good sign. Firstly, we've got Jacob, who is the Muggle who gets involved into all this mess without wanting too. He's also very precious and sympathetic and you cannot help but feel for him, because this world is so new to him and still he decides to tag along and help his new friends. He originally wanted to open a bakery and I'm glad he got a (remotely) happy ending, because he deserved it! Then there is Queenie, who very fitting to her name is Queen. She was very interesting, because she can do legilimency perfectly which impressed me a great deal. Overall, she is nice and kind, you just want to cuddle her, because she too is very precious. However, she is also loyal and would do anything to help her sister. At one point she is actually baffled that Newt and Jacob go on a little trip, even though she offered them hot chocolate #Iunderstandyougirl. Lastly we've got Tina, who is my least favorite of the main cast, but still is amazing, because she is brave and believes in standing up for what you believe in. She actually lost her job as an Auror because she stood up to a mother who beat her son, so you can see that she has a good heart and takes risks in order to achieve justice. She's also the level-headed person.
💞 I loved all the friendships! The 4 main characters are actually a really cool group and I was sad that Newt had to leave New York. I especially loved his blossoming friendship with Jacob, because those two only accidentally meet but afterwards have so many adventures together. I was so emotionally touched in the end when Newt referred to Jacob as his friend, because you-know-what, it gave me all the feels. I just love friendships and would chose them over romance every time. The movie also was not romance heavy which was really cool! There was Queenie and Jacob, but I loved their relationship because both are so very different and still find their way to each other.
💞 MAGIC! and NEW YORK OBVIOUSLY. I did not know how much I missed Magic until I saw the movie. I love it and the entire wizarding world. I've also recently begin rewatching all Harry Potter Movies so my heart was overjoyed with all the magic! And of course I was excited about the setting, because NEW YORK CITY!!! like this immediately sold me, because I love the city. I really, really liked seeing all the differences in American and British wizarding culture, it was so refreshing to see a new setting with different rules and institutions. The fact that the movie takes place 1920 only makes it more interesting and unique.
💞 Also obviously so many magical creatures! It is already in the title so obviously there were so many beasts and I loved seeing them all. The majority of the plot revolves around them getting put back in Newt's suitcase (which is super cool, because it's huge on the inside and has all magical beasts) and I loved their visualization. The Niffler was especially cute and I loved Newt's close relationship with his animals and how he fought for them to be understood instead of being feared and killed. The Occamy is also really adorable.
💞 The special effects were really amazing and the action scenes cool. I really loved the effects and fount the battle scenes suspenseful. Also the little plot twist was amazing, so overall I liked how the movie was crafted and of course I also liked the acting and basically everything.
In Conclusion, LOOK AT MY PRECIOUS NEWT! 💞
Who's your favorite character & magical creature from Fantastic Beasts? 💞