Originally Posted: December 27th
Hello fellow bookworms ⭐️ I've wanted to do my Best Books of 2016 post when I stumbled upon Cait (Paper Fury) doing the End of the Year Book Survey Tag by Jamie and I couldn't help but do it too. I'm personally super excited for this neat survey, because I like stats and I also included my Best Books of 2016, so it was a win-win situation!
2016 Reading Stats
Number Of Books You Read ⭐️ 65
Number of Re-Reads ⭐️ 5
Genre You Read The Most From ⭐️ Fantasy (34), Contemporary (17), Dystopian (8), Historical Fiction (3), Sci-fi (2) , Non Fiction (1)
Rating Average ⭐️ 4.0 (1 Star (3), 2 Stars (4), 3 Stars (8), 4 Stars (22), 5 Stars (28))
Year Published in ⭐️ 2017 (2), 2016 (21), 2015 (12), 2014 (11), 2013 (5), 2012 (2), 2011 (3), 2010 (2), 2009 (2), 2008 (2), 2007 (1), 2001 (1), Pre2000 (2)
Best of Books 2016
Part of this weeks Top Ten Tuesday by The Broke and The Bookish!
1. Best Books You Read In 2016? 
⭐️ Red Queen + Glass Sword (Victoria Aveyard)
⭐️ Truthwitch (Susan Dennard)
⭐️ The Sword of Summer + The Hammer of Thor (Rick Riordan)
⭐️ Mortal Heart (Robin LaFevers)
⭐️ What's A Girl Gotta Do? (Holly Bourne)
⭐️ White Hot Kiss (Jennifer L. Armentrout)
⭐️ Three Dark Crowns (Kendare Blake)
⭐️ Der Kuss des Kjer (Lynn Raven)
⭐️ The Call (Peadar O'Guilin)
⭐️ The Hidden Oracle (Rick Riordan)
⭐️ A Monster Calls (Patrick Ness)
2. Book You Were Excited About & Thought You Were Going To Love More But Didn't?
⭐️ An Ember in the Ashes (Sabaa Tahir) ⭐️ The Bane Chronicles (Cassandra Clare) ⭐️Aristotle and Dante Discover the Secrets of the Universe (Benjamin Alirez) ⭐️ Shatter Me (Tahereh Mafi) ⭐️ History is all you left me (Adam Silvera)
I was super excited for all these books, but they left me feeling pretty meh because (a) unfulfilled expectation and (b) mostly rage about certain plot points or annoying characters. In some cases there was also some serious hype involved that completely failed me. Many books weren't that great like anyone made them out to be, which resulted in my having a few unpopular opinions this year.
3. Most surprising (in a good way) book you read?
⭐️ Truthwitch (Susan Dennard) ⭐️The Jewel (Amy Ewing)
Sometimes you've got these books that you're unsure about, because you don't know if you'll like them. The best thing that can happen is that they surprise you with how much you like them. Truthwitch was an impulse buy I wasn't sure about but surprised me so much with its greatness that it's my second favorite book of the year. The Jewel also was surprisingly good after all the mixed reviews I heard and I was actually surprised with how sensible and not annoying the main character was.
4. Best series you started in 2016? Best Sequel of 2016? Best Series Ender of 2016?
Series ⭐️ Red Queen Series, Magnus Chase Series, Witchlands Series
Sequel ⭐️ Glass Sword, The Hammer of Thor
Finale ⭐️ None
5. Favorite new author you discovered in 2016?
⭐️ Victoria Aveyard ⭐️ Susan Dennard
6. Best book from a genre you don't typically read/was out of your comfort zone?
⭐️ Miss Peregrine's Home for Peculiar Children (Ransom Riggs)
The Synopsis did not sound like something I would typically enjoy since it seemed a little creepy with all the photographs and cover. I'm normally not here for horror-esque stories, but I'm so glad I picked this up, since the book was surprisingly unique and the photographs really added to the story and quickly became my favorite part of the story.
7. Most action-packed/thrilling/unputdownable book of the year?
⭐️ The Call (Peadar O'Guilin) ⭐️ What's A Girl Gotta Do (Holly Bourne) ⭐️ Three Dark Crowns (Kendare Blake)
Since I cannot and don't want to mention the same books all over again, I choose books for this one that I've finished in one setting aka read in a day. Sometimes this surge of reading overcomes me and makes me unable to put the book down, then I'm not able to communicate with the fellow humans until I'm finished.
8. Favorite cover of a book you read in 2016?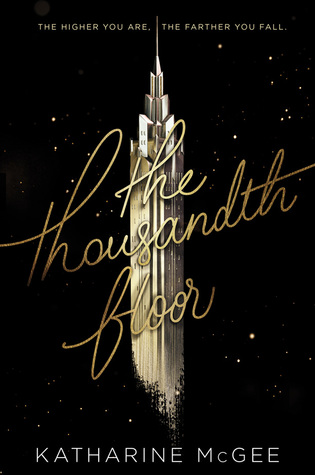 9. Most Thought-Provoking/ Life-Changing Book of 2016?
⭐️ Holding Up the Universe (Jennifer Niven)
Holding Up the Universe had many important messages! It's about a girl that is discriminated for her weight, but not willing to let other people tell her how she should look. There's no weight loss in this book, instead the main character stays who she is and spreads the message that everyone is loved and wanted, no matter what people might say. She herself has amazing friends and falls in love, while being herself and showing that there's no need to change if you like who you are.
10. Favorite Passages/Quotes from a Book You Read In 2016?
⭐️ "Words Can Lie, See Beyond Them" – Red Queen
⭐️ "The gods rule us still. They have come down from the stars. And they are no longer kind" – Red Queen
⭐️ "If I am a sword, I am a sword made of glass, and I feel myself beginning to shatter" – Glass Sword
11. Shortest & Longest Book You Read In 2016?
Shortest ⭐️ Fantastic Beats and where to find them (59 Pages)
Longest ⭐️ Der Kuss des Kjers (Lynn Raven) (606 Pages)
12. Book That Shocked You The Most
⭐️ Glass Sword (Victoria Aveyard) ⭐️ Three Dark Crowns (Kendare Blake)
13. Favorite Non-Romantic Relationship Of The Year
⭐️ Magnus Chase + Samirah Al-Abbas (The Sword of Summer) ⭐️ The Spinster Club Girls Evie + Amber + Lottie ⭐️  Jules + Arsinoe (Three Dark Crowns) ⭐️ Ismae + Sybella + Annith (Mortal Heart) ⭐️ Apollo + his children (The Hidden Oracle) ⭐️ Safiya + Iseult (Truthwitch) ⭐️ Nessa + Megan (The Call)
Bless this category! While I love talking about OTP's I'm also all here for BROTP's and friendships in general, because non-romantic relationships are just as important and deserve to be talked about! If a book doesn't have amazing friendships I'm always very sad.
14. Newest fictional fave from a book you read in 2016?
⭐️ Aeduan (Truthwitch) ⭐️ Newt Scamander (FBAWTFT)
I love both my new children ♥ While Aeduan is the snarky sinnamon roll that would actually kill you, Newt is the most precious cinnamon roll that has ever existed. I'm obsessed with both of them and especially Newt has made it into my Top 3 favorite characters of all time!
15. Best Worldbuilding/Most Vivid Setting You Read This Year?
⭐️ Truthwitch (Susan Dennard) ⭐️ Three Dark Crowns (Kendare Blake) ⭐️ Mortal Heart (Robin LaFevers)
I loved the way the magic system worked in Truthwitch, loved the idea with the three queens and different powers in Three Dark Crowns and adored the way historical fiction met ancient gods and magical abilities in Mortal Heart. I was swept away by all these worlds !
16. Book That Put A Smile On Your Face/Was The Most FUN To Read?
⭐️ The Sword of Summer (Rick Riordan) ⭐️ The Hidden Oracle (Rick Riordan) ⭐️ White Hot Kiss (Jennifer L. Armentrout)
Rick Riordan's writing style is the most hilarious as are his characters and chapter headings, so his books guarantee to make me laugh and keep me entertained! White Hot Kiss also made me laugh several times, since Roth is such a sassy, funny character!
17. Book That Made You Cry Or Nearly Cry in 2016?
⭐️ And A Happy New Year (Holly Bourne) ⭐️ A Monster Calls (Patrick Ness) ⭐️ The Thousandth Floor (Katharine McGee)
Reasons for crying while reading a book are a) all the feels attacking you b) your favorite character that just DIDN'T DESERVE IT dies or c) having to leave beloved characters, because it's the last book.
18. Hidden Gem Of The Year?
⭐️ Timekeeper (Tara Sim) ⭐️ What's A Girl Gotta Do? (Holly Bourne)
Both books are severely underrated and deserve more recognition. Timekeeper is a steampunk historical fiction novel with fantasy elements and LGBTQ representation. What's A Girl Gotta Do? is about a feminism project against sexism and what we can do against everyday sexism.
19. Most Unique Book You Read In 2016?
⭐️ The Raven Cycle (Maggie Stiefvater)
I didn't have to think twice about this because The Raven Cycle is one of the most unique book series I've encountered so far. Stiefvater has woven together such an interesting, special story with new elements that I've never seen anywhere before. I greatly appreciate the series and the premise, because it will always stand out as unique.
Your Blogging Bookish Life
1. New favorite book blog you discovered in 2016?
⭐️ Cait (Paper Fury)
I  wish to have the kind of humor she's got, since all her posts are so funny and hilarious. Cait got this tone of writing that is as unique as her posts and set her apart. I'm always very happy when I get to read yet another blog post, which always brightens my day.
2. Favorite review that you wrote in 2016?
⭐️ Holding Up the Universe (Jennifer Niven)
Since I put so many effort into this one it's my favorite Review I wrote and I'm quite proud of it. I thoroughly inserted as many Supernatural Gifs as I could, since the chance to do so in a Review does not come every day. The book did feature a main character that is a SPN Fan so the theme of my Review was very clear. I spent a long time writing and formatting.
3. Best event that you participated in (author signings, festivals, virtual events, memes, etc.)?
⭐️ Readthons (Both Tome Topple + Spooktober)
I loved doing them, they were a lot of fun and I'm all here for organized reading with special themes. I'm definitely going to do both Readthons again in 2017, since I find them incredibly useful and so much fun. I love how Tome Topple revolves all around reading long books, that you normally dread reading because they are so intimidating. I'm also a huge fan of seasonal reading so Spooktober is a Must!
Sadly here in Germany there are not many other signings, festivals etc. Since they mostly only take part in the US. Our book fair proved to be not as great as last year and I'm still crying about my terrible timing reading her book and that I missed the chance to meet my fave author last  year, because I only read her book this year 😦
4. Best moment of bookish/blogging life in 2016?
⭐️ Authors noticing me on Twitter ⭐️ Talking to book reviewers that I highkey love
My little heart always loves when I tag authors in Reviews and they actually like them or sometimes write something shortly back, because I knows they get so many notifications and don't have to react at all. Instead sometimes I had luck and I always appreciate when authors find time to react to fans with all their other workload ♥ The same goes to fellow book reviewers (both booktubers and book bloggers) that I got to talk to, everyone was very nice and approachable.
5. Most challenging thing about blogging or your reading life this year?
⭐️ Finding the the way I want to review + format my blog posts
6. Best bookish discover (book related sites, book stores, etc.)?
⭐️ Bookish Subscription Boxes ⭐️ Booktube ⭐️ Book Tags, because I love Tags
I was fairly new to all book related sites, since I'd only recently gotten up to date book-wise, so Booktube was a huge discovery and joy for me, where I quickly found my favorite booktubers and subscribed to them. Book Tags have been my joy ever since I saw Booktubers do them, because I love Tags of all kinds, so I'm still working on doing more of them. Bookish Subscription Boxes were new to me as well, but sadly they are so expensive. However, I love the cool item and the element of surprise that the boxes bring!
Looking Ahead
1. Books You Didn't Get To In 2016 But Will Be Your Number 1 Priority in 2017?
⭐️ Every Last Breath (Jennifer L. Armentrout) ⭐️ Magic + Fire Study (Maria V. Snyder) ⭐️ Birthmarked (Caragh O'Brien) ⭐️ Clockwork Prince + Princess (Cassandra Clare) ⭐️ Rest of the Shadow Falls Series (C.C. Hunter).
2. 2017 Debut You Are Most Anticipating?
⭐️ Frostblood (Elly Blake) ⭐️ The Hate U Give (Angie Thomas)
3. Series Ending/A Sequel You Are Most Anticipating in 2017?
⭐️ King's Cage (Victoria Aveyard) ⭐️ Windwitch (Susan Dennard) ⭐️ The Ship of the Dead (Rick Riordan)
What's your favorite 2016 Read? What are your plans for 2017? ⭐️