Hello fellow bookworms 🍂 Sadly Halloween is over now 😭 but it's still late fall no matter what the stores want to tell me with all their Christmas stuff (make no mistake I love winter). I cannot believe that fall went by so quickly though 😦 It felt like summer lasted forever and then we had like 5 seconds of fall. It's a good thing I was tagged by Dani @ perspectiveofawriter to do two fall themed book tags, to relive that fall feeling as long as it lasts! I'm super excited to do both tags so Let's start!
The Autumn Book Tag was created by Seelieknight!
Rules should you choose to accept this tag… 🍂
Thank the lovely person who tagged you
Answer the 9 questions…
Tag some people to do it! Spread the love!
1. Best autumnal themed book cover? 🍂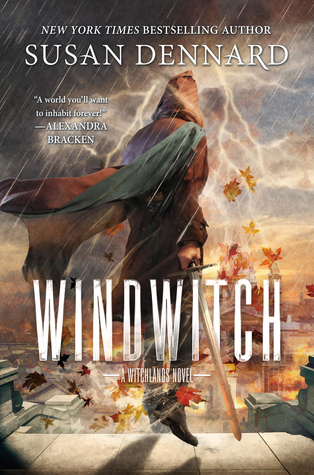 2. Which fictional friend group would you trust with a Ouija board? 🍂
Well there are not many friend groups that I would trust with a Ouija board, especially as usually someone gets killed when no one has an idea about supernatural forces. That's why Cas' Trio (Cas, Carmel, Thomas) from Anna Dressed in Blood would be my go to pick. Cas himself is at least a ghost hunter, so he's the only one who could kill a ghost with his dagger. In addition, Thomas is dabbing in witchcraft and kind of psychic, so he has all the knowledge connected to spells and protective barriers+ symbols. With the three of them they would at least have a decent chance of surviving.
3. Which book setting would you love to be celebrating in during Halloween night?🍂
I think that the The Night Bazaar & Palace from The Star-Touched Queen would be the perfect location for a Halloween party, especially since it has such a great creepy, eerie atmosphere. With all the colorful stands and mysterious objects that you could but, the Bazaar would make for a great place to be during Halloween. There could be a small festival organized as well, as there is definitely enough place and strange people to spook things up. The palace is a whole other story and a bit spoiler-y, but it's known that you can easily get lost there and hear voices, trying to lure you in
4. Which fictional character would you dress as? 🍂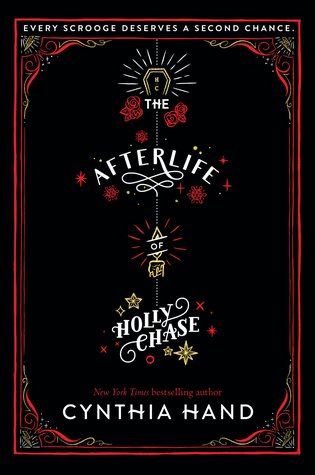 I kind of wanted to choose something more original than what was immediately coming to mind, so I went with the The Ghost of Christmas Past aka Holly Chase, which would be an unusual costume. The book is a retelling of A Christmas Carol, but even though this is a Christmas story, there are still ghosts. Ghosts as we all know are connected to Halloween and you could definitely spook up the costume to be a bit more creepy. See, then you've got a costume that no one else will have, since not many will have thought of something like that at all.
5. An antagonist you would pledge your allegiance to? 🍂
I had trouble coming up with something for this question, because there isn't really an antagonist that I would 100% pledge my allegiance too, since most of the time I naturally don't root for the villain. However, Warner from the Shatter Me Trilogy would be the antagonistic character the most likely to gain my support. I'd especially join him during the last book, as he's rather harsh the first two. What can I say? I do immensely like him and think that towards the end he became someone worth joining, even though it certainly will never be easy with him as a leader.
6. The creepiest book you've ever read? 🍂
I normally don't read that many creepy books, because I'm easily scared and freaked out by anything even closely related to horror or thriller. However, I received a digital arc of Girl on the Verge a while back, not realizing it was a murdery thriller. To say that I was deeply terrified was the least. This book was the most creepy I have ever read and it haunted me for a while later. This experience just reinforced that thrillers are not for me at all, because I'm easily on the edge of my seat and horrified by everything that happens. There is a limit as how much murder I can do.
7. A book you've yet to read but will read this October November? 🍂
I have been wanting to read It Only Happens in the Movies since it came out last month, but I have been saving it, because I couldn't read it in October. I was so busy reading all the spooky books and already was reading a bit slower. Since the book was one of my most anticipated releases I didn't want to rush it, so I decided to save it for November. This month I want to read many fluffy contemporaries, so this book fits right in. I cannot wait to finally read a Holly Bourne novel again and I'm hoping that I will enjoy it as much as I did her other books.
8. Which fictional character would you put in charge of the decorations for a Halloween party? 🍂
Obviously there is none other than Magnus Bane, who I would hire to get my Halloween party ready. After all he is the master of throwing great parties, that everyone wants to go to. Plus Magnus is a warlock, so he can literally use magic to get me some amazing decorations and special effects. I'd put all my trust in him and hope that the party would turn out one of the greatest, since he is there. However, I'd want a smaller and more cozy party, as I am not really a party person at all.
Rules should you choose to accept this tag… 🍂
Thank the lovely person who tagged you
Please link back to Bionic Book Worm, as the creator of this tag!! She wants to see your answers!!
Use the graphics – if you want 🙂 (like me, as they're amazing)
Have fun!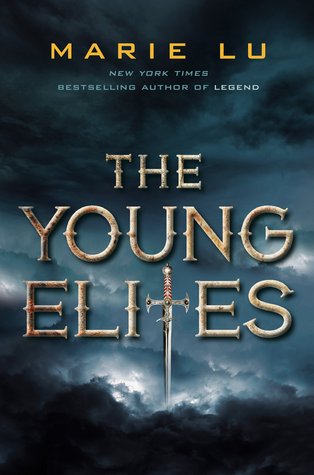 I know that not many people like this book, but for me The Young Elites felt like a fresh and new perspective on a YA protagonist! That – for the most part – has to do with the fact that the Trilogy focuses on a villain arc rather than a hero arc, which is something I had not seen done before. Therefore, I immensely enjoyed reading about our main character Adelina and her slow descent into darkness. It was a great, dark, twisty tale and one that does not get enough love. Even the world was unique and surprised me with how well thought out it was! I definitely urge more people to try out The Young Elites Trilogy, as it perfectly showcases the thin line between good and evil and how easy it is to turn to the darkness inside.
I don't always get blown away by the ending, as most of the times the twists happen midway and sometimes the ending is good, but now 100% like it blew me away. However, with Three Dark Crowns it was totally different, as it ended on the most unbelievable cliffhanger/twist that I never would have seen coming not even in a hundred years. That's why the ending blew me away: because the revelation was so unexpected it completely blew my mind and managed to surprise me. I love when books do that, as it always feels great to 100% get caught off guard. Sometimes you think that you have seen everything there is to see, but then something happens that you never would have been able to anticipate!
There are many books that I love, but most are really stressful to read, because let's face it: authors never let characters be happy for long. Sometimes we love to get so emotionally invested that it makes us cry, but something you need a comfort blanket as well. For me this is Carry On, which is not only one of my favorite books this year, but also the book that has made me the most happy. I've got to say that I was surprised by how warm and fuzzy this book made me feel inside. I was so excited to pick it up again and again, because I knew that it would immediately brighten my day and improve my mood by a tenfold. There's no other book that would fit into this category as neatly as this one!
There are a lot of books that have great action, but Non Stop Action? Doing that is an art that Rick Riordan nows best to use. His characters can never catch a break, because something is always happening and there are always monsters lurking around the next corner. Out of all his books I chose The Hammer of Thor, but I could've chosen literally any book he has written. For me they all had so much action in them. I simply chose this one as it's part of my favorite series by Riordan. There is a lot going on in this book, but that could also be said about the rest of the Trilogy, which now sadly has come to a close 😦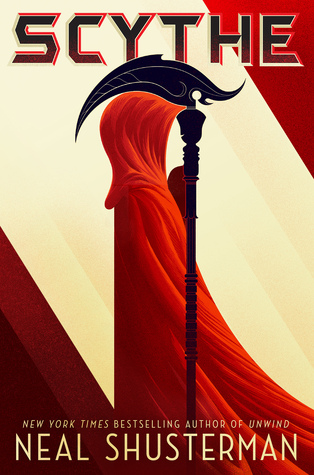 For this one I didn't choose an upcoming book, because there aren't any most anticipated releases for the rest of the year as it's already fairly late. Every book that I was 100% excited for has already ben releases. However, I have been wanting to read Scythe since last year, but I still haven't done it … whyyyyyy? I kept waiting for the paperback to come out, but now my library has acquired a copy, so I'll be checking it out instead. The problem is that there is only one copy and so many people who want it, so I'll have to wait to get it. I'll fight everyone, because I have been dying to read this book for so long, I cannot wait any longer. GIVE IT TO MEEEE!
I'm tagging the following people 🍂
(if you want to, I know it's late, but you can do it next year if you still remember :D)
Do you love fall as well? What is your favorite fall themed book cover? Have you read any of the books I mentioned? 🍂