Hello fellow bookworms 📋 The Sunday Post is a weekly meme hosted by Kimberly @Caffeinated Reviewer and is a chance to recap the past week, share news and tell others what you have been reading. I'm linking up roughly every two weeks so I've got more news and stuff to share with you!
What I Read 📖
1. The Rose Society (Marie Lu) ⭐️ ⭐️ ⭐️ ⭐️ ⭐️ Fantastic continuation of The Young Elites and even stronger than the first book. Darker, gritty and severely underrated.
2. A Monster Calls (Patrick Ness) ⭐️ ⭐️ ⭐️ ⭐️ ⭐️ Reread and still has heart wrenching as the first time. I read this in one sitting and bawled my eyes out at the end.
3. Anna Dressed in Blood (Kendare Blake) ⭐️ ⭐️ ⭐️ ⭐️ The perfect Halloween read! Full of hunters, ghosts and voodoo magic! It gave me some serious Supernatural vibes!
4. Unwind (Neal Shusterman) ⭐️ ⭐️ ⭐️ ⭐️ Haunting dystopian about a world where children can be killed & harvested for their organs between ages 13 and 18.
What I Watched 📽
1. Supernatural (13×01-13×04) ⭐️ ⭐️ ⭐️ ⭐️ ⭐️ Didn't mention this last time, but I'm "livewatching" Supernatural. This season has really surprised me with how much I liked it!
2. Stranger Things (02×01) ⭐️ ⭐️ ⭐️ ⭐️ ⭐️ I've not finished the season, but so far I am absolutely loving it. This show has really grown on me since I watched season 1.
3. Sleepy Hollow (01×01) ⭐️ ⭐️ ⭐️ ⭐️ Only got around to watching the pilot episode, which was imaginative and new! Sad to know this went downhill later and got cancelled.
4. Cloudy with a chance of meatballs ⭐️ ⭐️ ⭐️ ⭐️ ⭐️ spontaneously rewatched this old favorite and still love it even though years have passed since I last watched it.
5. Dark Shadows ⭐️ ⭐️ ⭐️ ⭐️ Another movie rewatch just in time for Halloween! I still like the movie, as it's funny and full of paranormal creatures.
6. Hocus Pocus ⭐️ ⭐️ ⭐️ ⭐️ Finally watched this for the first time! I really liked it and heard that there might be a sequel? Not 5 Stars, but very close to it!
Important Events 📋
Like last year I was participating in Sbooktober, especially the Readthon. I don't have instagram nor do I make YouTube videos so I rarely participate in the challenges. I did take photos for challenge 1 and 2, but after that I kind of forgot about it. This year they also hosted movie nights which was cool, but sadly those were too late for my timezone, so I didn't participate. However, I did watch a few movies on a different day. My highlight as always was the Readthon in the last week of October aka Halloween week! This year NovelThoughts came up with a cool chose your adventure kind of Readathon called the Sbooktacular Reading Adventure, which had a map with different paths you could take. In total there were 7 challenges, but you could use books more than one time if they fit the prompt. At the end you reached one team and mine was #sbookyghost!! I had lots of fun connecting with other Ghosties and posted my TBR before the Readthon started. In the end, here is what I read
Sbooktacular Wrapup 👻
1. Unwind (Neal Shusterman) ✅ 335 pages ✅ Book of your choice (C1) | Set in Future (C2) | Dystopian (C7)
2. Anna Dressed in Blood (Kendare Blake) ✅  380 pages ✅ Dead MC (C3) | Black Cover (C4)
3. A Monster Calls (Patrick Ness) ✅ 225 pages ✅ Read in One Day (C5) | Graphic Novel (C6)
Overall I had lots of fun doing the Readthon! I really hope that next year's will continue in this style too, because it was a really cool idea. Novel Thoughts wrote on Twitter, that she does consider doing one like that for Christmas, which I really hope will happen!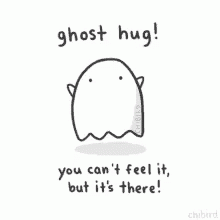 Guess what NaNo Week 1 is in full swing! I recently announced that I would be doing NaNoWriMo2017 and here I am ready to get those words out 🖋 I'm writing my Urban Fantasy story about witches, that has been my heart project since 5 years and now finally took on the right theme and plot! These first few days have been working really well for me, as I opened with 3500+ on my first day and am super excited to get to writing each day. At first my inner editor was being a jerk, but I managed to pull through and remind myself that you can't edit a blank page. Therefore, I just write, write, write and will edit later when I've got the idea of my story on paper.  It's really true that the first draft is just telling yourself the story. I've also joined a NaNoWrite-In on November 1st which was a lot of fun and more exciting than I originally anticipated!  Every day I am also doing Word Sprints that the NaNoWordSprint on Twitter hosts – they are amazing and always get up my motivation. This Twitter account is literally my lifesaver and they entertain with questions, prompts and motivational quotes. For keeping track of my writing, I use a Progress Tracker from Here and like every year I've got my NaNo Journal ready to go! Here are the stats from days 1-5 (from the NaNo website!) If you want to know more about my writing rambles I've made a Twitter Moment for it!
Life Recap for the last two weeks 📋
I (kind of) managed to make peace with my university situation.  Things are still not perfect, because one  professor decided it was funny to announce that the class might be canceled 3 weeks into the semester. She'd never talked about this before, had assigned presentations (that I partly did) and homework to us, but suddenly it's unsure if the class will continue. I was pretty angry, because (1) the class – art therapy – is super interesting and (2) I NEED it for my exam, as otherwise I can't take it, which means even more mess for my upcoming semester. Apart from that I am already diving my work into pieces to do everything in time, as I hate doing things last-minute. Then there's this super interesting feminism class, which is lots of fun! Right now I also had over a week off, because of three days were off and I skipped the only one left.
HALLOWEEN obviously happened. SPOOKY SCARY SKELETONS. *ahem* With the Sbooktober Readthon happening, I was already in Halloween mode and reading lots of amazing books. I treated myself to an afternoon reading in Starbucks, sipping my last Pumpkin Spice Latte for the year. Over on DanandPhilGAMES Spooky Week happened, which meant watching them play spooky/horror games. Halloween Day itself was great, I baked spooky cupcakes, had spooky shaped fries and watched Hocus Pocus for the first time ever. Oh and I dressed up as a Reaper!
How have your last two weeks been? Tell me what you've been reading, watching and what's currently going on in your life 📋