Hello fellow bookworms ⭐️ I've been inspired to talk about the books that I think might become future favorites by several posts that I have seen. Most notably Swetlana's Post got me excited and ready to write my own post. Therefore, today I am going to talk about 10 books that could become future favorite aka 5 stars reads! This is of course just a prediction that is likely to be true but does not have to be, as I have recently been confronted with a huge disappointment. Let's just hope that I'm right when it comes to these books. Maybe I will do a little recap when I have read most of them, to see if I was right or not.
1. Six of Crows (Leigh Bardugo) ⭐️ Why this could become a future 5 star read ⭐️ Naturally everyone is always talking about how good this book is up until the point where I feel like the only person who has not read this yet. I've got the feeling that I will enjoy Six of Crows more than the Grisha Trilogy, especially as I have been spoiled too much for the latter. What really got my attention is the fact that the book features a cool squad with amazing friendships. I am always here for this. I was also promised complex, intriguing characters that could become very dear to my heart and lots of sass. Can you tell that I really love sassy characters? I've also heard that Six of Crows is a very character driven book, despite also dealing with a heist, but nevertheless I am down for it all.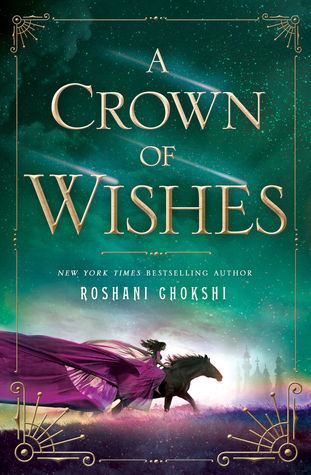 2. A Crown of Wishes (Roshani Chokshi) ⭐️ Why this could become a future 5 star read ⭐️ A good indicator that I'll probably like this books is that I have loved the first book, which is The Star-Touched Queen. Technically this is not a sequel but companion book, so you could read it separately, but might not get a few hints. I've read an excerpt of A Crown of Wishes and have heard really great things. There is supposed to be a lot of sass and banter, which I absolutely love. The characters also seem every interesting to me with a strong personality, at least from the short excerpt I read. The setup also is pretty great and interesting, giving me the same vibes as the first book. I am expecting more lush writing, a great romance and lots of Indian mythology/folklore.
3. Wolkenschloss (Kerstin Gier) ⭐️ Why this could become a future 5 star read ⭐️ The first reason why is that it's by one of my all time favorite authors, who is very dear to my heart. Kerstin Gier is one of the few german authors who are internationally published so I am always down to support her. So far I have liked all her books, even though of course they have flaws as well. I especially like her humor and easy  to read writing style. Wolkenschloss is her newest book about a mysterious hotel in the Alps, that opens once a year for a special event. The premise alone got me really interested, since this book sounds like a cool mystery. Plus look at that gorgeous cover that already promises a fantastic adventure. It's relatively safe to say that I will probably enjoy this.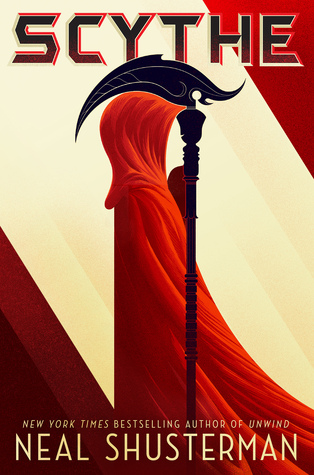 4. Scythe (Neal Shusterman) ⭐️ Why this could become a future 5 star read ⭐️ Apart from the fact that I have been waiting for this book for what feels like ages? I truly have to say that the premise has me so captivated that I have been wanting to get my hands on this book since last year, which is saying something. The time I can pick this up is finally near and lately I have read and enjoyed another book by the author, which increases my hopes to like this book. Scythe has such an intriguing setup that I truly cannot wait to see how things will turn out. I am always down for reapers and Shusterman is pretty good at setting up interesting dystopian-ish futures with horrifying premises. I am having high hope that this book will keep me on the edge of my seat.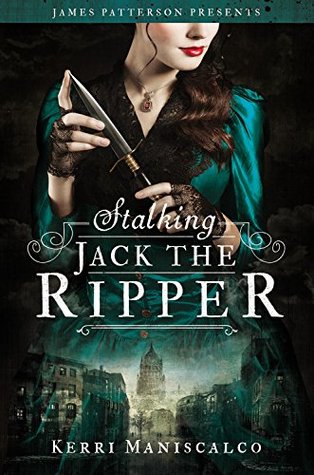 5. Stalking Jack the Ripper (Kerri Maniscalco) ⭐️ Why this could become a future 5 star read ⭐️ Ever since Sasha from abookutopia mentioned this I have wanted to read this book. Despite not reading that many books I am a fan of Historical Fiction, especially in YA. The fact that this is a Jack the Ripper Retelling with a possible romance makes me all the more excited and thrilled to see how the author sets up things. As far as I have guesses this also has fantasy elements, which would be really cool, but I am not 100% sure about that. Nevertheless, the premise has me hooked and ready to dive into the book. Finally the paperback is out, so my plan is to buy this next year, especially as the sequel has come out, giving me even more content to enjoy.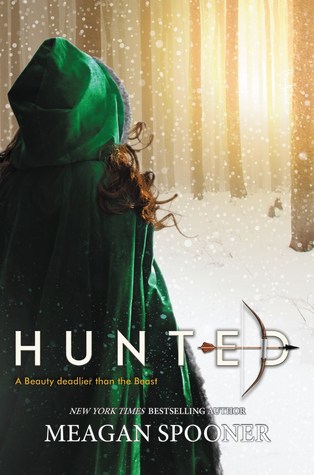 6. Hunted (Meagan Spooner) ⭐️ Why this could become a future 5 star read ⭐️ I wouldn't consider myself a fan of retellings, but this one really caught my eye. I have heard fantastic things about this book from a person on Twitter, who talked about it a while back. I loved what I heard about this Beauty and the Beast retelling, as it seems to take a great spin on the original tale. I really like that Beauty is a huntress intend on finding her father and is after the Beast. I hope to really like her and Beast, because both probably will be very interesting characters. I have heard good things about a possible romance as well, which got me really trilled about this book. Sadly I have not seen many more people talk about it.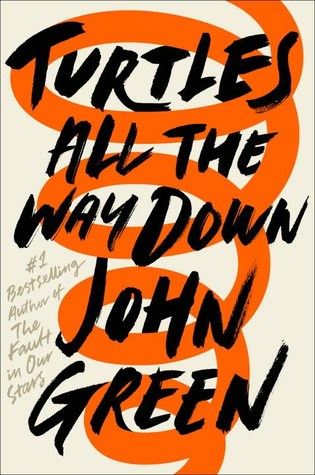 7. Turtles all the Way Down (John Green) ⭐️ Why this could become a future 5 star read ⭐️ A few years ago I had my huge John Green phase, which has since passed, but I still like John Green's work very much. Apart from one book I have enjoyed everything he wrote, so naturally I had wanted to check out his new book as well. I was in no rush to do so, but ever since Turtles all the Way Down came out, people have been raving about it to no end. Nearly everyone is absolutely in love with his new book and thinks that it's one of my best, which sparked my interest. Therefore, it now has become a bit more of a priority as well as a book that could potentially live up to my love for some of his other books. We'll see how it goes, but I hope to at least enjoy it.
8. Tyler Johnson Was Here (Jay Coles) ⭐️ Why this could become a future 5 star read ⭐️ I was debating between this book and Dear Martin, but settled in Tyler Johnson Was Here, even though both books have potential to become 5 stars reads for me. This book deals with police brutality and a boy who loses his twin brother, who was shot by a police officer. Earlier this year I read The Hate U Give and now I am looking forward to reading more ownvoices perspectives on such an important topic, that still has to be talked about. I like that the book offers us a bit different perspective as the main character wasn't present at the shooting and only later found out through a leaked video what has really happened, putting his family in the spotlight.
9. An Enchantment of Ravens (Margaret Rogerson) ⭐️ Why this could become a future 5 star read ⭐️ Normally I am not really here for fairy books as I've got a few past experiences with books I really did not like. However, this fairy books seems to have a unique perspective on them that I really like. They cannot craft anything and have to rely on human craft completely. As the main character is an artist this hopefully promises lots of art appreciation. I have also heard that the romance is supposed to be good a swoon worthy which I really hope is true since it's between our protagonist and the dubious fairy king. I am hoping that this book will be the exception when it comes to books featuring fairies and sweep me off my feet.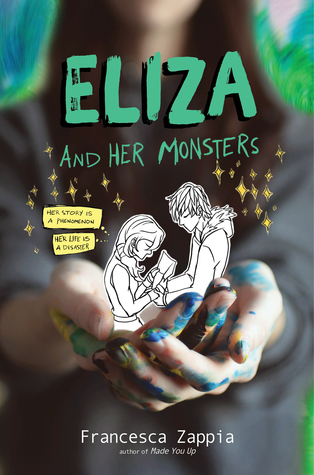 10. Eliza and Her Monsters (Francesca Zappia) ⭐️ Why this could become a future 5 star read ⭐️ I have heard that people who liked Fangirl would also like this one, which got my hopes up, since I absolutely loved Fangirl. Eliza and Her Monsters is a book about fandom and a girl who loves to spend her time online, where she is creating a popular web comic. I already find Eliza to be very relatable, because she is shy, does not have a lot of friends and struggles with anxiety. She loves the online world more than the real one, which I totally get. I have heard that there are also illustrations in the book from the comic? That would be really, really cool! There is also a romance, which I hope is cute and adorable and above all – realistic!
What books do you predict could become your future favorites? Have you read any of the books I mentioned? ⭐️