Hello fellow bookworms 💕 It's time for another Top Five Wednesday, which is a weekly meme which was created by Lainey and is now hosted by Sam! This week's topic is Books we're thankful for! I guess the topic is influenced by Thanksgiving, which is not such a huge thing in Germany like it is in the US.
Obviously this is by no means a complete list, because it is so very hard to narrow it down to just a few books I am grateful for. In truth I am grateful for books in general, that they exist and take me away to faraway places, so I can escape reality for a little while. Books are lifesavers and I cannot say how much they have changed me and made hard times a little better. Of course this list of books I am grateful for does not nearly include all my favorite books. If I listed every book I loved we would still be here tomorrow. Instead, I tried to narrow it down to books that have a special meaning to me, that really made me grateful they were written, as they helped me in a way or impressed me. I made the cut at 6 books and have included a few honorable mentions. It is possible, that I might have forgotten a book *begins to sweat nervously* but let's hope that my bookshelves does not try to take revenge on me for it 😀
1. Queens of Geek (Jen Wilde) 💕 I have just read this at the beginning of this month and it has already become one of my all time favorite books. Queens of Geek blew me away with how much it connected with me and meant to me. Especially Tay and her anxiety resonated with me, as did the fandom culture depicted. I am grateful for this book mainly because of Tay's character growth and realization that there is nothing wrong with her. I cried while reading this book, I cried while writing the Review, because I felt understood for the first time. I felt like there was something wrong with me as well and I was so proud to see Tay struggle but still make it. She realizes that sometimes it's worth it to do something scary and new, even if it does not work out perfectly. Seeing her embrace who she is and not being ashamed of it, really improved my courage and made me feel less alone and alienated. As you can see, this book had a very personal impact on me and I am actually beginning to cry right now, because this books is perfection and I am so so glad that it exists.
2. Glass Sword (Victoria Aveyard) 💕 Generally, I love the Red Queen Series, but the second book is my favorite, as it has a personal meaning to me. I read Glass Sword back in 2016 (May to be exact) when I had just graduated High School and was waiting for university to start in October. Needless to say I was stressed and always worrying. I am a big worrier and often can hardly stop the thoughts from bombarding me. This is where Glass Sword came in and helped me. Not only did I love the book and had it as an escape from reality, it was Mare's character growth that did it for me. She had it so hard in this book and still she pushed on, not giving up even when it was hard. Of course she made mistakes, but that's what happens, because no one is perfect all the tiem. Still the core was that Mare tried again and again, soldiering on. It inspired me to see her trying to hold on and be strong. In my own life it helped me with my worries, as I kept reminding myself that I too could get through the hard times like Mare had.
3. What's a Girl Gotta Do? (Holly Bourne) 💕 I have to say that I am grateful for the entire Spinster Club Series, even though I have recently been disappointed by Holly's newest book. Nevertheless, she remains one of my favorite authors because her books always mean so much to me. I especially wanted to highlight the third book in the Spinster Club Series, because its main focus is feminism and challenging everyday sexism. The other books have feminism as well, but What's a Girl Gotta Do? focuses on our main character Lottie starting her very own project to challenge sexism. This is such an important book and it touches upon lots of important topics. It's the most in-depth when it comes to feminism and what we can do to call out everyday sexism. The book also touches upon internet backlash and how draining it can be to challenge what women face everyday. It's not an easy book and for that I love it with all my heart. It needs to be read by everyone.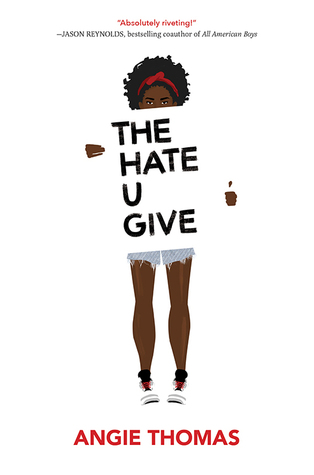 4. The Hate U Give (Angie Thomas) 💕 Obviously I had to put The Hate U Give on my list, because it's the most important and best book of 2017! I'm really glad to see it still on the bestseller list as Angie deserves all the hype her book gets, as it's desperately needed. We still need to talk about police brutality and racism as it is very present, the first part especially in the US and should be touched upon in literature as well. Of course The Hate U Give is not only important because it deals with serious, actual themes, but also because many black teens will and have seen themselves represented. The book has meant so much to so many people and represented those that usually see no representation in literature. It has to become a future classic and is already chosen to be read and talked about in class (not only in the US, but also in Germany). I had the incredible luck to meet Angie this September as she was shortly in Germany – since her book has reached a worldwide audience – and hear her talk about it. Angie the kindest, nicest person and I am so looking forward to read more books by her.
5. Blutbraut (Lynn Raven) 💕 This is my favorite book of all time. That's right this book is THE favorite to rule all other favorites. Even though I have read quite a few books since I got into reading again Blutbraut still remains at Number 1 and will probably always do so. I am so very sad that this book has never been translated and is only available in German, which is why I cannot recommend it to most people
*whispers* if you can read German, read this book. Nevertheless, it had to be on this list, as I of course am grateful for this incredible book which has not been beaten by the 100+ books I have read since last year. Blutbraut always manages to pick me up, I literally used to carry it everywhere on vacation to have it near me (mind you, the book is 500+ pages). I just had to open a random page, read it and instantly feel better. No other book has managed to do that, even if many come very close. Everything about this book hooks me in, the characters, the romance, the world. I am still crying because this book has a kind of open ending and no sequel. The author also has not written anything since 2015 *cries*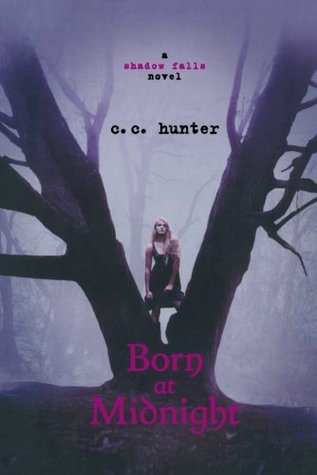 6. Born at Midnight (C.C. Hunter) 💕 I could not end this list without mentioning the Shadow Falls Series, as I used to be obsessed with it about 3 (?) years ago. Back then the first three books (I have not read past them … oops) were everything for me. They made me so very happy and I actually did put them down on a list of things I am grateful for. They were the first things I wrote down to be honest and I desperately have to continue with the Series and read the spin-off, as I have not yet managed to do so. I'm not 100% sure what I'll think about them now, so many years later, but what they meant to me back then cannot be changed or erased. I still remember getting obsessed with them at the end of summer vacation and itching to go home when school started again, just so I could read them over and over again. I'm probably going to make this Series a top priority for 2018, because I used to be so grateful for these books.
Honorable Mentions 💕
Fangirl (Rainbow Rowell)
Harry Potter (J.K. Rowling)
The Perks of being a wallflower (Stephen Chbosky)
Truthwitch (Susan Dennard)
Simons vs. the homosapiens agenda (Becky Albertalli)
What books are you thankful for? How have books helped you? 💕