Hello fellow bookworms 📝 I was inspired to share my end of the years goals by Sam @ thoughtsontomes as she did a video about it on her second channel. The original idea came from Laura @ htgyst The end of the year is fast approaching and there is so much we all want to do, before the next year starts. Therefore Sam set up a list of 8 goals she wants to complete (18 in the original video) by the end of the year. I loved the idea of that, therefore, I decided to make my own list, which is only half as long. As it's pretty late now and we only have about 5 weeks left, I have only set 4 goals I absolutely want to complete until the end of the year, so hopefully I will be able to do so! These are my top goals, that I should be able to complete, but we'll see how I do.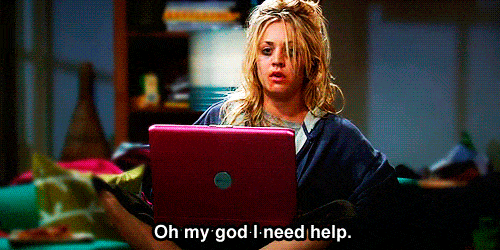 1. Break into the third act of my WIP 📝 I want to finish my current writing project – the one I am writing for NaNo – so badly this year, but I feel like it's not going to happen. I'm about 60 % into my WIP and even though this is much, I am still missing that 40%. When I look at my outline I see so many scenes that need to be written, so I sadly feel like it's not going to happen. What I really want to accomplish though is to break into the third act of my book as I am plotting with the three act structure (the third act starts at 75%). This is a thing I could definitely do if I keep writing a bit into December! I am trying to write as much as I can until the end of the year, but unlike in November, I won't write every day in December. I'll rather chose three days as my designated writing days, as I know I'll have the most time these days. The big goal for 2018 then is to finish my project and edit, edit, edit while I outline a new project *rubs hands together excitedly*
2. Hit 100 books on my Goodreads Challenge 📝 I still cannot believe that I managed to read so much at all, since my original goal for the 2017 reading challenge was 50 books, as I tried not to stress myself out with a too ambitious goal. Last year I managed to hit 65 books, but I only started really reading much in May back then. Since I started from right the beginning this year it makes sense that I managed to read more. But this much? No way I would have expected that at the beginning of the year. I am really proud of myself and want to make it to 100 books, which is so surreal to think about. I never would have thought that U would be one of these readers that could actually do 100 books. I'm currently at 97 books, so I am very positive that I will be able to fulfill this goal pretty soon!
3. Print out new photos for decoration 📝 I love decorating my space with photos of my loved ones or other things I like, but I have not put up new photos in quite some time. Like 2 (?) years ago I ordered many photos to be developed and put them up in my room at home, but so much time has passed since and I have acquired so many more photos. I am also living alone for university and tehre is lots of space that could potentially be filled with nice pictures. Therefore, I finally want to order some new photos and put them up, something I have procrastinated doing for the better part of the year. Picking out which photos to later hang up is always great fun for me and I have lots of pictures to chose from. Now I just have to get myself to actually order them and pick them up, which is not that hard to be honest, I was just lazy.
4. Find the right format for a gratitude journal 📝 I have always loved the concept of the gratitude journals, where you write down things that you are grateful for. I have always aimed to write down 3 things that made me happy every day … but it has not really worked well. The problem is that after a while I forget to write the things down and then I kind of start slacking and not writing anything down at all for days and days. I would really love to do this journaling daily, so I have vowed to find the right format for me. I want to work out a form/system that ensures that I actually feel motivated to write down my happy things. I am still working out how, but I would really like to keep this up, as it has been proven that writing down what made you happy regularly can have a positive impact.
What are your plans for the rest of the year? Is there anything you want to get done? 📝