Hello fellow bookworms 🏆 It's time for another Top Five Wednesday, which is a weekly meme which was created by Lainey and is now hosted by Sam! This week's topic is Top Books of 2017! As I had wanted to do a Best of 2017 post anyway, this week's prompt was perfect. However, I am going to defy the "Top 5" rule a lot, because I am going to include every book that has made it on my Goodreads Best of 2017 shelf. Throughout the year I added every book which a) was 5 stars and b) had a huge impact on me in a way, be it because I related to the book or because it immersed me in the world etc. Therefore, all 24 books deserve their spot on this list as I'm not going to narrow it down further. Each book has been a favorite in a different way and I could not exclude even one. So to say, I had a pretty good Reading Year as 24 out of 104 books are favorites  😱  Since there are many books I am only going to give a short overview about each book and give it a little Award. You can read my full Review by clicking on the cover! 🙂 I would have probably died trying to decide on a ranking, so the order is chronological. If another favorite appears until the end of the year, I will edit it in.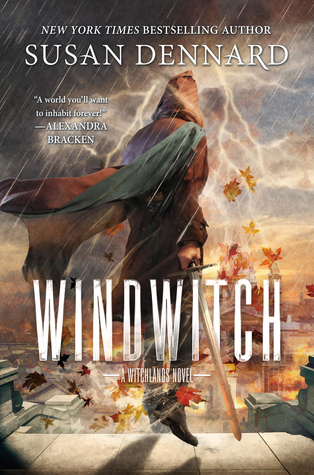 Windwitch (Susan Dennard) 🏆  Has the Best Characters  🏆 "It is always easier to blame gods or legends than it is to face our own mistakes." 
Windwitch was an excellent sequel to one of my most beloved 2016 reads – Truthwitch – and managed to continue the journey of one of the most realistic and complex characters I've encountered. I was so happy to see more of my most beloved Aeduan and enjoyed seeing different character developments and constellations and exploring different places. The girl power in this book was incredible and I was happy with how many female characters we got. I cannot wait for Sightwitch, an amazing unique prequel (comes out February 13th, you should go preorder it)!
Code Name Verity Duology (Elizabeth Wein)  🏆  Most Heartwrenching  🏆 "It's like being in love, discovering your best friend."
Code Name Verity will grip you and break your heart, so be warned, because you're determined to fall for the two strong female main characters and their true, deep friendship for each other. The book might be a little slow at times and contain many special expressions concerning aircraft's + the war, but in the end, everything is woven together and will leave you sobbing and clutching your heart.
"I will tell the world"
Definitely read Rose Under Fire if you're interested in books about World War 2 and the holocaust, because it's very well researched and feels raw and real. It's filled with heavy topics, but there are interesting relationships and hope found in the most unlikely places. However, you'll definitely be emotionally wrecked, so be prepared to cry your heart out at the end.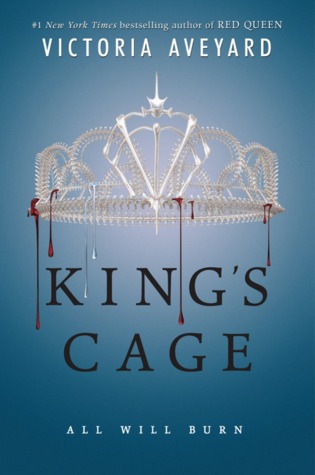 King's Cage (Victoria Aveyard) 🏆  Most Anticipated 🏆 "You're not the only one who can be dramatic, I think as I leave him behind" "You aren't alone […] You have your crown"
King's Cage was truly a great third book that managed to still capture it. It's not my favorite in the Series, as we spend so much time in the palace, but it definitely had everything I loved in the previous books. There were many interesting plotlines and I was on the edge of my seat the entire time I was reading this, because everything was so intense. I was anticipating this book so much and gladly I was not disappointed. I got 500 pages full of action, intrigue and everything I could have wished for. I devoured this book in an entire day, because every time I set it down I had to pick it up again.
Carry On (Rainbow Rowell) 🏆  Made me the most happy  🏆 "I just wanted to tell you that I'm going to carry on. As I am." 
I can't believe I didn't read this sooner because Carry On is an exceptional fantasy novel with a great diverse set of lovable characters and an immersive plotline! If you loved Baz and Simon from Fangirl, you will be delighted to read more about their story and of course romance. Even if you've not read Fangirl, you'll fall for the characters filled with life and motivations. Readers won't be able to put the book down and instantly find a new home in Watford. This book reminds me of Harry Potter, but even though it's very similar it's also fundamentally different and made me so very happy.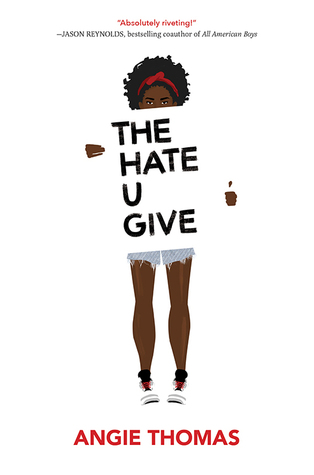 The Hate U Give (Angie Thomas) 🏆  Most Important/Greatest Impact  🏆 "That's the problem. We let people say stuff, and they say it so much that it becomes okay to them and normal for us. What's the point of having a voice if you're gonna be silent in those moments you shouldn't be?"
The Hate U Give is a gripping, important ownvoices about the BLM Movement and Police Brutality in the US that should become a mandatory read in schools, because it's so so so so so important. I want everyone to read this book, because it's a must read concerning a very current issue that to this day still is not solved. Angie deserves all the hype she has been getting and I am very happy for the success of this book. It truly has broken all the records and that alone restores my faith in humanity a bit. This is the most important book of the year.
The Black Prism & The Blinding Knife (Brent Weeks) 🏆 Best Plot Twist  🏆  "You might want to think twice before you try to use a man's conscience against him. It may turn out he doesn't have one."
The Black Prism is a new favorite of mine, as it impresses with great world building and complex characters, so if you like some good fantasy you should definitely check out this book! Does not matter if you normally read YA, this book is worth a shot, even though it's not a typical book to get into adult books. The size is kind of intimidating so you might want to plan in some time for this book and huddle up with blankets and a hot drink.
"After a while, with nothing to lose, I'll only able to win."
The Blinding Knife was a great sequel that brought lots of suspense and action, as well as murder and everything being on fire all the time. The stakes were higher than before and my beloved characters suffered like usual. I am also in love with the Glossary and Appendix. There were a few characters that got on my nerves and I fear that a few of them will reappear in the third book.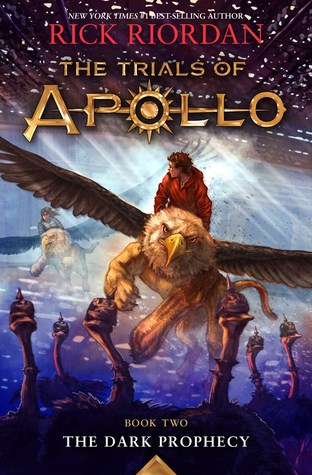 The Dark Prophecy (Rick Riordan) 🏆 Favorite Protagonist  🏆 "It's not how long you live that matters. It's what you live for."
I really loved The Dark Prophecy, as it was a great sequel with lots of well-loved characters making cameos! I could have not wished for a more hilarious, funny read with such lovable characters. Apollo and his character development never fail to amaze me and I am more than curious about how things will go in the next book! I was a bit sad that we did not get to see Nico & Will like in the last book, but I guess that we'll move around in the books and get to know many more characters than them. However, I have to say that I loved seeing Leo & Calypso and their dynamic with Apollo, they were great companions!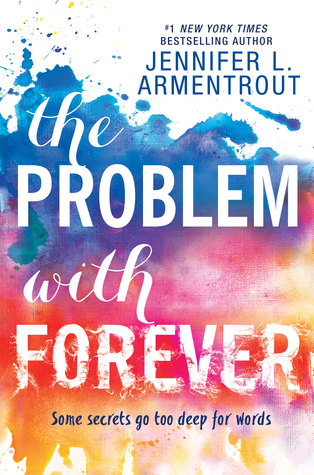 The Problem with Forever (Jennifer L. Armentrout) 🏆 Sweetest Romance  🏆 "In their minds, they still had forever. But we knew better. Forever was something we all took for granted, but the problem with forever was that it really didn't exist."
The Problem with Forever is a classic Jennifer L. Armentrout book with a swoon-worthy romance, character you just have to fall for and a very flowing writing style. Despite being long for a contemporary I enjoyed every second of my reading experience and got really invested in the storyline and the characters! Only the parents really annoyed me at times with their attitude. I'd definitely recommend this book to everyone, as not only contemporary fans will enjoy it! You will definitely like this, if you have liked JLA's previous books!
Windfire & Der Spiegel von Feuer und Eis (Lynn Raven) 🏆 Most Immersive  🏆 These two books are German titles that sadly have never been translated so I cannot tell too much, as the Reviews too are in German. However, I will say that both books had a swoonworthy romance and two very well-developed main characters, that you could not help but root for. The world building was also fantastic and made me really immersed in the story. I was not at all surprised that I loved these books, because Lynn Raven is one of my favorite authors and wrote my favorite book of all time.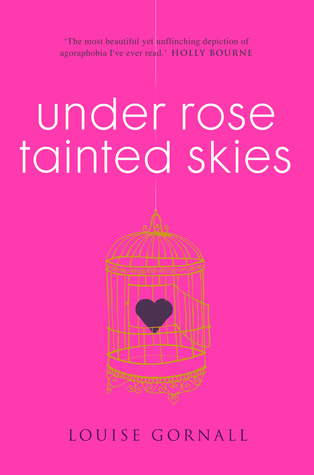 Under Rose-Tainted Skies (Louise Gornall) 🏆 Best Mental Health Rep 🏆 "See, anxiety doesn't just stop. You can have nice moments, minutes where it shrinks, but it doesn't leave. It lurks in the background like a shadow, like that important assignment you have to do but keep putting off or the dull ache that follows a three-day migraine."
Read Under Rose-Tainted Skies, because it's a beautiful, unflinching portrayal of agoraphobia, OCD & depression that will break your heart, but also make you see things from Norah's perspective. Everyone that searches for a good portrayal of the mentioned three mental illnesses should turn to this book. I am really looking forward to reading anything else that the author decides to put out! Apart from the mental health rep I loved the adorable romance and the really dorky, lovable love interest.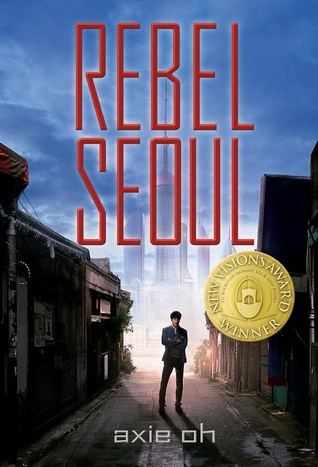 Rebel Seoul (Axie Oh) 🏆 Most Underrated 🏆 "It's a promise to myself – That one day, he'll wake to a world better than the one he fell asleep in." "There's nothing pathetic about feeling like you're all alone."
Trust me Rebel Seoul is the book that you want to get right when it comes out. It's an action packed, rich book set in a futuristic world determined by Neo States. The characters and relationships will draw you in immediately and force you to keep turning the page over and over again. Prepare to get really invested and also get your heart-broken multiple times! I have not seen enough hype for this book, which is very sad, because it's so good and rich. Everyone needs to buy this book, so I get my sequel because after the end I'm in a desperate need for one. I'm going to cry if there is no sequel to tie up this end.
Geekerella (Ashley Poston) 🏆 Favorite Retelling 🏆 "Never give up on your dreams, and never let anyone tell you that what you love is inconsequential or useless or a waste of time." 
Geekerella is a wonderful love letter to fandom and what impact a TV Show it can have on its fans. I related to it in every single way, which is why the book meant so much to me. Starfield might be a fictional TV Show, but I understood why it was so important to the main character and especially loved to see her excited about conventions. I have been to three conventions of my favorite Show myself and know how much it can mean to you. The book has got great characters and will hook you in if you want to or not! Especially as things start to happen, you will be on the edge of your seat, rooting for Elle and her project.
The Star-Touched Queen (Roshani Chokshi) 🏆  Most Beautiful Writing 🏆 "No matter where we are, we'll always share the same sky. We can always find each other in the same constellation."
The Star-Touched Queen is a great fantasy book inspired by vivid Indian Mythology that will hook you in with its lush writing and great characters. The romance is definitely swoon worthy and the story engaging, but a bit more character driven. Everything about this book is beautiful and lush, which is why I don't get why it has a rather low Goodreads Rating. Surely the book will not be for everybody, but it has such a great vivid world that you can get lost in and characters that are filled with life. It's definitely a reason to give the book a chance. This book is simply a must read for fans of any kind of Mythology!
Warcross (Marie Lu) 🏆 Biggest Surprise 🏆 "A tingle runs through me at the chance to crack this problem, possibly the biggest puzzle I've ever been given the chance to solve. I'm going to win this time."
Warcross is literally a work of art. With a cool setting, a high stakes plot and unforgettable diverse characters it shook me to the core and stomped on my feelings. I was incredibly invested in the story and surprised y how much I loved the book, as I went into it with no real expectations. You too should read Warcross, as it's my favorite book by Marie Lu by far! It improved everything I did not like about her previous books and delivered a large-scale. This is a must read book of the year, because it's simply phenomenal and deserves the hype it got before the release.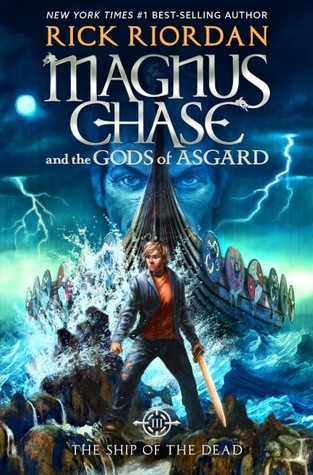 The Ship of the Dead (Rick Riordan) 🏆 Made me laugh the most 🏆 "The world will end. The big picture cannot be changed. But in the meantime, as Loki once said, we can choose to alter the details. That's how we take control of our destiny." 
The Ship of the Dead was a beautifully satisfying finale that left me emotional, but also peaceful in a way. It wasn't a super dramatic finale, but one that settled things in a quiet, nice way which did make me happy. Still, I don't want to leave these characters behind, they deserve more books! It would have totally been justifiable to have two more books like in Riordan's other Series, because there is lots of potential for more amazing stories. I really hope that he does return to this world someday, it does not even have to be to Magnus, but the Norse Mythology World is too fantastic to be left forever.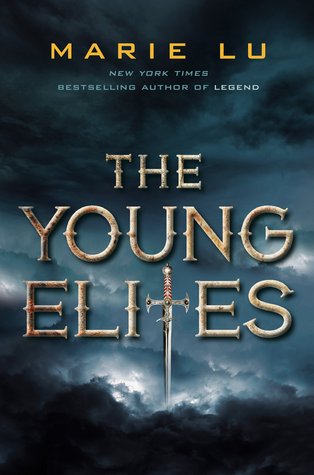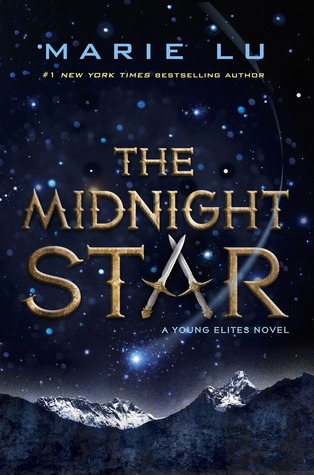 The Young Elites Trilogy (Marie Lu)  🏆 Best Character Arc/Best Finale 🏆 "I am tired of being used, hurt, and cast aside. It is my turn to use. My turn to hurt."
The Young Elites was a surprisingly good book (given the mixed reviews I've seen) with great world-building and a fantastic becoming the villain Arc! The plot was going into a different direction than I expected which made a pleasant surprise and kept me curious for the Trilogy overall. The book had lots of potential that gladly got explored in the next two books.
"Someday, when I am nothing but dust and wind, what tale will they tell about me? Once upon a time, a girl had a father, a prince, a society of friends. Then they betrayed her, and she destroyed them all."
The Rose Society was a solid sequel and even better than the first book as it took us on an even darker journey through Adelina's mind and raised the stakes at all times. I was really immersed and cannot wait for the great finale that hopefully will take everything that has been build up & bring it home. This sequel ended in a way that made me want to find out what happens right now. It was such a thrilling ending.
"After a lifetime of darkness, I want to leave something behind that is made of light."
The Midnight Star was a worthy finale and satisfied me – it might be the best finale that I have read this year and one of the best overall. The book tied up everything in a very bittersweet way that broke my heart and made me wail. I grew so attached to the characters and couldn't believe that I had to leave them behind, making me crave even more books. I have a slight book hangover now and am still emotional about that ending.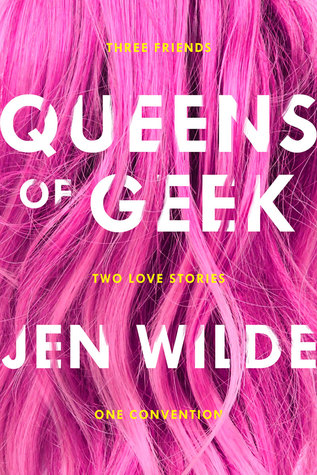 Queens of Geek (Jen Wilde) 🏆 Most Relatable/Meaningful 🏆 "That's what we do. We walk a tightrope every day. Getting out the door is a tightrope. Going grocery shopping is a tightrope. Socializing is a tightrope. Things that most people consider to be normal, daily parts of life are the very things we fear and struggle with the most, and yet here we are, moving forward anyway. That's not weak."
Queens of Geek was a heartwarming story about friendship, fandom and coping with change that really took me by surprise. It really tugged at my heartstrings and I could connect so very well to one of the main characters – Taylor. By the end of the book I was ugly crying, because the book meant so much to me. It made me feel like there was nothing wrong with me and that counts for so much more than I can express right now. Queens of Geek is a new favorite of mine and the one of the best books I read in 2017.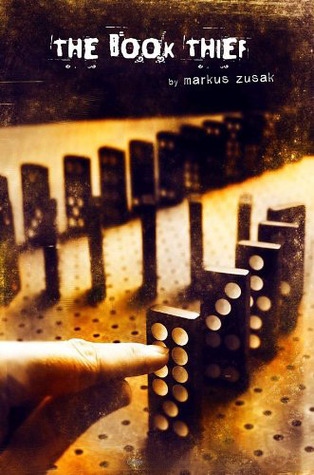 The Book Thief (Markus Zusak) 🏆 Most Unique Narration 🏆 "It amazes me what humans can do, even when streams are flowing down their faces and they stagger on, coughing and searching, and finding."
The Book Thief was an emotional, haunting book about a young girl experiencing the second world war and the holocaust. Told in the unique perspective of death, this book is sure to grip you and not let go until the every last page. You will find yourself crying, cursing and getting attached to the characters until the very end. The book is quite long, but it's definitely worth it, because I found myself not being able to put this down. I wanted to know what happened next and was anxious especially as Death was foreshadowing so much, it definitely added suspense.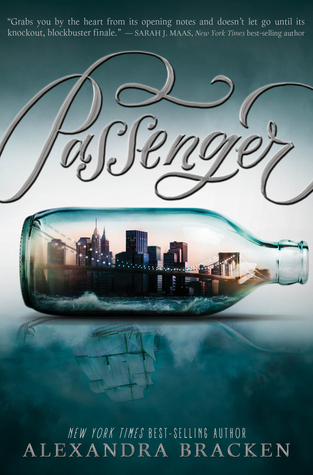 Passenger (Alexandra Bracken) 🏆 Favorite Worldbuilding 🏆 "But she wondered if, in moving outside of the natural flow of time, they had forgotten the most crucial point of life—that it wasn't meant to be lived for the past, or even the future, but for each present moment."
Passenger was a real surprise for me, because I had not heard so much good about the book lately and mainly picked it up from my local library for Tome Topple randomly. Now I am glad that I did, because it ended up completely surprising me and filling me with the joy of having found a new favorite book in an unexpected place. I would definitely recommend Passenger to anyone who loves time travel and historical fiction, so they can enjoy the story and fantastic romance as much as I have. I cannot wait to read the sequel!
Have you read any books on my list? What are your Top Reads of 2017? 🏆