Hello fellow bookworms 📖  I'm linking up with Top Five Wednesday, which is a weekly meme which was created by Lainey and is now hosted by Sam! This week's topic is Books You Didn't Get to In 2017 but as you can see I titled my post a bit different because sometimes I'm feeling rebellious. I'm going to talk about 10 Books I want to read in 2018, which are basically the books I didn't get to in 2017, so the topics still fits, I just gave it a different name, because I already had this post planned.
Me freaking out about all the books I need to get to
1. Scythe (Neal Shusterman) 📖 I feel like I've talked too often about how I haven't read Scythe yet but desperately have been wanting to since 2016. It's the never-ending cycle of not being able to buy all the new releases and then more releases coming out the next year. But behold I've actually ordered a copy of Scythe on Monday!!! This is very exciting, because now I can finally, finally read this (I'm going to cry if I end up not liking this)! Sadly my copy arrives next week when I'm at university so I cannot cradle it in my arms and admire its beauty. Nevertheless, I'm trying to get to this as soon as possible, because I have been loving the premise so much and the sequel is coming out like really soon, so I have to catch up with the first book.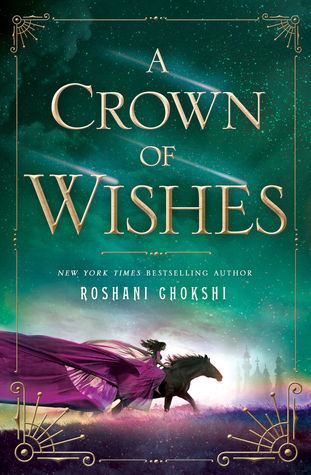 2. A Crown of Wishes (Roshani Chokshi) 📖 I wanted to read this in December, but it didn't happen then, so now here we are again with the sequels. Technically, this is only a companion novel to The Star-Touched Queen, but the storys are related in a way. I absolutely loved The Star-Touched Queen and cannot wait to read A Crown of Wishes, because I have this feeling that it's going to be really epic and maybe even better than the first book?? Who knows. I actually read an excerpt a while back and it was glorious, but back then I didn't have the book, which was very dissatisfied. Now I've got my copy ready to go and will probably spontaneously decide when I'm actually going to read it between all the others books I need to get to.
3. The Broken Eye (Brent Weeks) 📖 The reasons why I'm so slow to read this Series are obvious. I love these books with all my heart, but they are very long, take me ages to read and are sooo intense. There is literally always violence, murder and betrayal so I can truly never catch a break. I also want to savour the Lightbringer books, because the last one comes out this year already. Now I'm not going to be too ambitious and only vow to read this book, which is book 3, even though I have book 4 as well. (Book 4 has a different height though, how dare you??) This is 100% going to be a book that I read during Tome Topple – a Readathon dedicated to reading 500+ paged books. I think this has 700 pages? I don't know the books keep getting longer.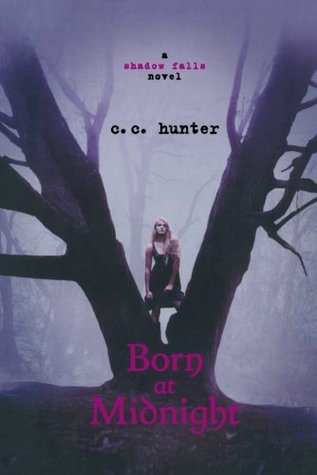 4. Shadow Falls Series (C.C. Hunter) 📖 Whenever I talk about this Series I feel super bad because I haven't picked it up again since 5+ years, which is shameful, because I used to be so obsessed with it. I read books 1 and 2, adored them, but then fell into my reading slump and didn't pick them up again, not even when I got into reading again. Needless to say I made it my priority to finally reread the first two books and finish this Series once and for all, especially as I used to love it very much. Meanwhile, an entire spin-off Series has been released, so you can see how late I am. I'm sincerely hoping that I like the Series as much as I did when I first started it, because 5+ years is a very long time for reading tastes to change.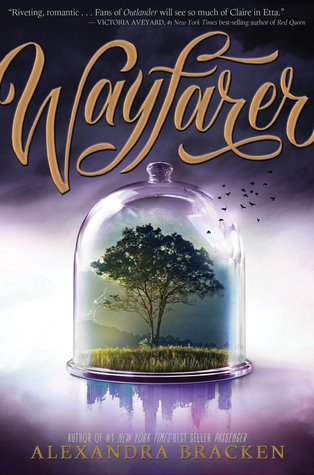 5. Wayfarer (Alexandra Bracken) 📖 I read the first book Passenger in November and absolutely loved it, meaning that I had to pick up the sequel, because otherwise I'll forget it while drowning in my TBR and never get to it. The first book was actually from my library, but they don't have the second book 😭  so I had to get it myself, it's already ordered and on its way to me. The scary thing about duologies is that this is the conclusion and I'm not even remotely ready to leave the characters behind when I just fell in love with them – it's really cruel. I'm also lowkey nervous about this book, because what if I don't like it??? Then I'll have a copy of the second but not the first book and be crushed with disappointment, so please no.
6. Scarlet, Cress & Winter (Marissa Meyer) 📖 I randomly picked up Cinder last autumn for a Readathon and really liked it, despite all the hype setting up my expectations. Now I have to get to the rest of the Series, which my library gladly own making it pretty easy to access 😍 I'm a bit worried though, because as far as I know the next books will focus on different characters and I still need to see how things turn out between Cinder and Prince Kai – but I'll see about that when I start the next book. I truly hope that I like them though, as different characters always mean that you could end up not liking them as much as the characters in the first book. I have heard a few people especially not liking one book in the Series, but I forgot which one, probably a good thing.
7. Shadow and Bone (Leigh Bardugo) 📖 This is the reason why I haven't read Six of Crows yet. I didn't know from the beginning that both Series were set in the same universe, but now that I know I definitely want to read the Grisha Trilogy first. You don't necessarily have to do that, but I have heard people saying that it makes understanding things easier if you do. I also have the suspicion that I'll like Six of Crows better, so I want to start with Shadow and Bone and not the other way around. The problem is that I have heard so many spoilers already because I'm one of the last people to read this, making it hard to go into it unbiased, especially as I don't like what I have heard, especially about the last book. Oh well, I'm still determined to finally get to this though.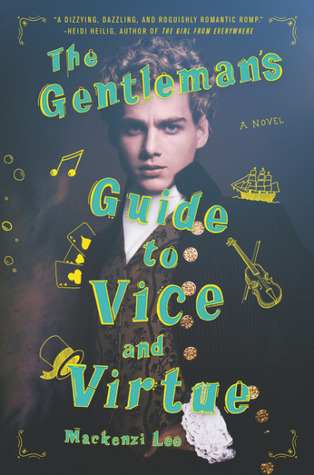 8. The Gentleman's Guide to Vice and Virtue (Mackenzie Lee) 📖 I have been wanting to read this ever since it got all the hype in the bookish community, but only the hardcover was out and I usually prefer paperbacks, because they are way cheaper. Therefore, I suffered in silence, while everyone else seemed to have gotten to the book yet. Gladly I put it on my wish list for Christmas and finally got my own copy that I can enjoy as soon as possible. I cannot wait to finally read this, because it sounds right up my alley! I only hope that all the hype hasn't set up my expectation too high, as this could truly be one of my favorite books. Fingers crossed that this doesn't turn out to be a disappointing read of the year.
9. A Streetcat Named Bob (James Bowen) 📖 Let me just say that I love cats … soooo much 💕 I went to see this movie early last year with my mother and we both loved it very much, which is why she got me this copy for my birthday, making me really happy! The movie is based on the book, detailing a true story about a homeless guy who gets a second chance and shares a special bond with a lovely ginger cat. Since this has been sitting on my shelf so long (and because my mom got me another book about the cat for Christmas), I finally want to get to it in 2018 and hopefully watch the movie again, because it was so touching and the cat was so cute. I would highly recommend the movie, if you're a fellow cat lover!
Just look at how cuuute the cat is 😍
10. Fireblood (Elly Blake) 📖 One of my worst habits is starting Series,loving the first book and not finishing them, because I'm nervous about not liking the second book. This is probably why I haven't yet read Fireblood, after I really loved Frostblood. It's just that I know that there is going to be a love triangle set up in the second book and I hate if a second love interest is suddenly introduced in the sequel. I'm still excited for this but … I'm very afraid for my OTP, please don't break them up, they were perfect for each other, oh dear. I'm also afraid that I'll hate the new love interest, because that always happens to me when it comes to love triangles. Nevertheless, I finally want to read this and stop procrastinating! (My motto for 2018 when it comes to books)
What books are high on your priority list for 2018? 📖