Hello fellow bookworms 📖 It's time again to showcase my most anticipated releases for the first half of the year. I'm always splitting up my anticipated releases into January to June & July to December, because if I didn't this would be one massive post. There are already 19 releases on this list (13 of them are actually diverse books) – I'm sorry but I couldn't narrow it down. A few weeks ago I was skeptical if my list would even be long, because somehow I thought that 2017 had more releases that interested me than the next year. Yeah … nope. When I looked through my 2018 releases shelf this list grew and grew and grew. Joke is clearly on me, because I won't be able to get my hands on all these shiny, new books. The books on the list are ranked according to their release date, because I would have despaired setting up a 'what do I most anticipate' rating. If you click on the cover you get directed to Goodreads, so you can add the book if you want to or take a look at the synopsis.
Reign of the Fallen (Sarah Glenn Marsh) 📖 January 23th 📖 Lately I have been down for darker Fantasy books, especially as I plan to write one myself, so this one is perfect. After all Reign of the Fallen is about Necromancy and the dead – sign me up for it! I don't think I've read a lot books about that and this one sounds super intriguing, as they are also zombie like creatures involved that are on the rise and could devour the world. Not only is the premise amazing, but the book is also incredibly diverse. A few reviews have mentioned that there are a lot of queer characters and I believe that there is also a main f/f ship in the book! However, I don't think that this is an ownvoices portrayal, if I'm correct. Nevertheless I'm very excited for this book!
Moonlight Sins (Jennifer L. Armentrout)  📖 January 30th 📖 Of course Jennifer L. Armentrout has to be on my list as well! I believe she has more books coming out than this one in 2018, because she's writing so fast, but many of those are sequels/spin-offs. I have not yet read her other NA Series, but this NA book I surely want to check out! I love JLA as an author, which makes this the perfect book to dive into new adult books for once. From what I could gather this features one of her perfect swoonworthy romances and there seem to be some mystery elements going on as well. This sounds like a very intriguing blend for me and I can already hopefully see myself getting immersed in the story. Who knows maybe I'll really get into her NA books as well!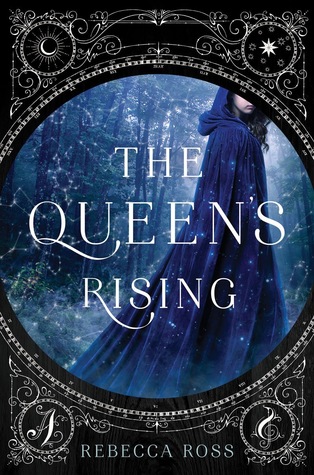 The Queen's Rising (Rebecca Ross) 📖 February 6th 📖 I have wanted to read this book since forever and now it's finally coming out! I believe that this was supposed to release in 2017 when I heard of it first, but then got pushed back. I – for once – am very pumped about the premise that sounds super interesting. Basically in this world people have to choose one out of 5 passions and find a patron. The main character only belatedly finds a patron with his own agenda, resulting in intrigue and the threat of war. The plot alone sounds thrilling as well, so I cannot wait to finally, finally read this book if I can get my hands on it. I can really see myself enjoying this book a lot, because it has many elements that I love!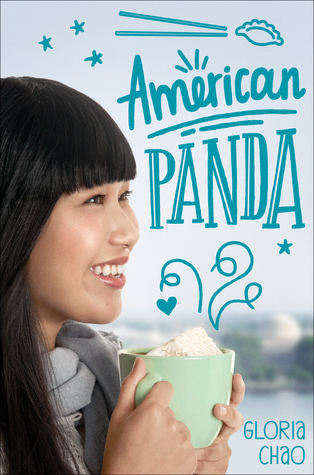 American Panda (Gloria Chao) 📖 February 6th 📖 This book has not been on my radar for long, as I only recently added it to my TBR on Goodreads. However, lately I have been thinking about American Panda more frequently and decided that I'm actually pretty excited for this. Despite being released in February this feels like the perfect cute contemporary to read in summer. Just looking at the cover makes me feel all warm and fuzzy inside. However, American Panda does deal with lots of serious topics. The main character (Taiwanese-American | #ownvoices) is struggling with diverting from the path her family has set out for her. She doesn't like what she's studying and is in love with another guy. I'm already very interested to see where this all leads her.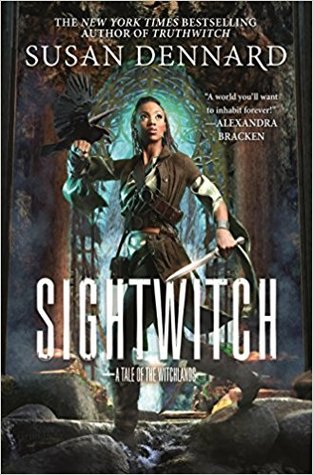 Sightwitch (Susan Dennard) 📖 February 13th 📖 Obviously this is one of my most anticipated releases of the year. Bloodwitch sadly got pushed back into next year, so this is my Witchlands dosis for 2018! There is still time to preorder Sightwitch, which has been pushed back and now needs all the support as the delay has caused problems for the author. This is a prequel with illustrations, so technically you don't even have to read the first two books of the Series and can buy this either way. I've already preordered my copy and I'm super excited for the pretty illustrations and the different format this is written in. There are also many information waiting to be discovered and I cannot wait to delve deeper into the fascinating world of the Witchlands.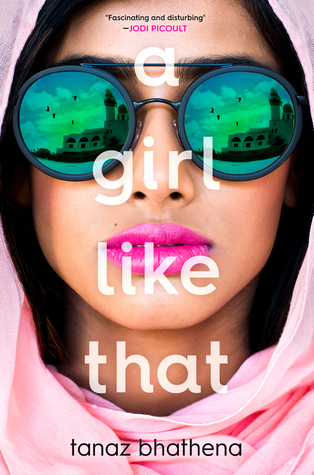 A Girl Like That (Tanaz Bhathena) 📖 February 27th 📖 I discovered this book when I was looking for diverse 2018 releases and ever since it has not let me go. A Girl like that is – I believe – set in Saudi Arabia and has ownvoices Zoroastrian rep as well as Middle Eastern and Indian rep. What really drew me in about this book was the premise. The main character – Zarin – is in fact dead and this book is all about different perspectives on her life and the accident that took it. I'm very excited to see the multiple POV's and reactions to her death. It's a very unique format that immediately caught my attention and made me want to read the book. It has the potential to be very jarring and emotionally heavy, because after all Zarin is dead and it's all about the aftermath of her death.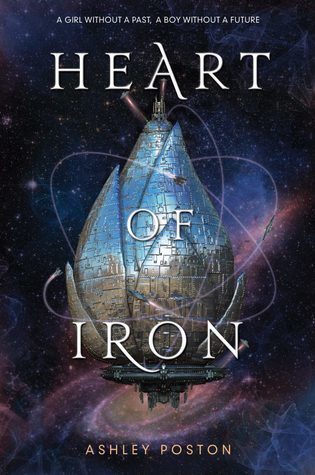 Heart of Iron (Ashley Poston) 📖 February 27th 📖 After absolutely loving the authors book Geekerella I had to add her new book to my list immediately. This one is very different, it's not contemporary, but sci-fi! Overall, I find the premise to be a bit confusing at first but after reading it a few more times, I really like it. I'm especially intrigued by the metal boy and in general about the world building, which does sound very promising to me. Let's hope that I will enjoy this book as much as Geekerella even if they are very different. I'm hoping to read more of sci-fi anyway, because I'm kind of in the mood to write a sci-fi novel myself, so this is going to count as a bit of research for me. I rarely reach for this genre anyway, so why not start now?
Children of Blood and Bone (Tomi Adeyemi) 📖 March 6th 📖 This is likely on a lot of lists, because I have seen so many people really exciting about this 2018 debut. I have a feeling that Children of Blood and Bone will be the next big thing in 2018, as it has already optioned for a movie and attracted a lot of well deserved hype. I'm very pumped for this for multiple reason and plan to get my hands on it this year for sure. Firstly, this is fantasy and I love me some good fantasy, especially as the world is inspired by the author's Nigerian background. We've got a main cast of black characters and a very intriguing premise. Magic has vanished and magicians are targeted, but the main character wants to strike back. Plus the last line of the synopsis hints at a enemies to lovers romance? That definitely got my attention as well.
Tyler Johnson was here (Jay Coles) 📖 March 20th 📖 I recently mentioned this book when I talked about possible future favorites so it should be no surprise that I'm highly anticipating Tyler Johnson was here. Like The Hate U Give and Dear Martin (I've sadly not yet read the latter) it's a book dealing with police brutality and racism in the United States and therefore very important. We've got a black main character, who discovers that his twin brother was brutally murdered by a white police officer and has to deal with the aftermath of this death. It's sure to be a very emotionally touching book filled with many serious topics. I cannot wait to read this book, because it sounds like I would really enjoy it and has the potential to become a favorite of mine.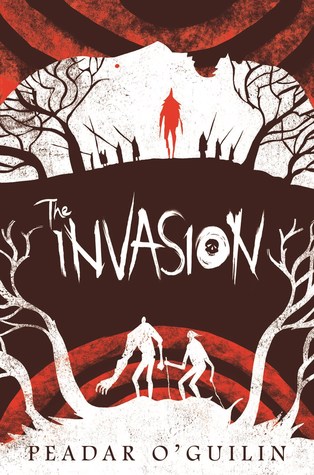 The Invasion (Peadar O'Guilin) 📖 March 27th 📖 I read The Call back in October 2016 because it was the Booksplosion book at the time and I wanted to read something creepy. Immediately the book surprised me and became one of my favorite reads of the year. It wasn't clear at first if there would be a sequel, but the end was pretty open and then it was finally announced that The Invasion would be the second book (not sure if this is staying a duology or not). Sadly, it got delayed and pushed back to 2018, but nevertheless I'm very excited about this. There are still murderous fairies that want to destroy Ireland and know a lot is out in the open! They even did a redesign of the covers for the release, let's hope that they at least have the same height as the original editions.
Ace of Shades  (Amanda Foody) 📖 April 10th 📖 I haven't read Daughter of the Burning City yet (it's on my Goodreads TBR), but I'm very much excited for this book, even more than for Amanda's first book to be honest. Ace of Shades kept popping up everywhere I went and when I checked out what it was about I was immediately intrigued. Not only do we have a black, bisexual main character, but there is a whole lot of elements to the story that I really like. We've got the mafia, betrayal, a con man and lots of casinos. I'm really down for this, especially as I'm curious about Enne and Levi. I already feel like this book will be a super thrilling ride with lots of twists and turns that I could really enjoy! I just want this right now.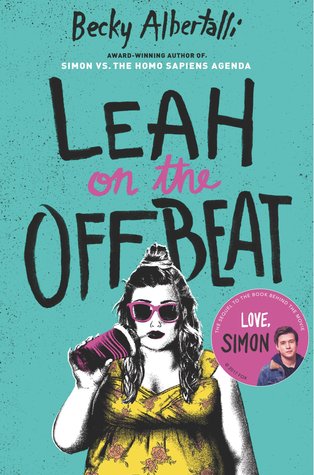 Leah on the Offbeat (Becky Albertalli) 📖 April 24th 📖 I absolutely loved Simon vs. the homosapiens agenda and therefore, I'm super excited to get Leah's perspective as well. This is a kind of sequel in the way that we now follow Leah and her coming to terms with her bisexuality as well as things changing in her friend group. I actually always really liked Leah unlike many others, so I'm very excited to delve deeper into her perspective and find out even more about her. I can really see myself enjoying this – hopefully as much as Simon vs. but certainly more than The Upside of Unrequited. I cannot wait to see the old characters from Simon vs. again and explore Leah's story! Initially, I was a bit hesitant about this book, but now I'm full on sold.
The Burning Maze(Rick Riordan) 📖 May 1st 📖 I need to get my Rick Riordan fill for this year, so of course I'm super excited for The Burning Maze! Sadly, the Magnus Chase Trilogy has come to a close, so The Trials of Apollo is currently Riordan's only ongoing Series, meaning only one new book by him. This is the third book in the Series and since I loved the first two books, I cannot wait to read The Burning Maze. This time, I believe we meet lots of characters from The Heroes of Olympus Series, so I should probably read the books I haven't read soon. I'm very excited to read about Apollo again, because he's so funny, has had a great character development and is one of my favorite protagonists! Only two more books to go until the Series is finished as well and then we'll see what Riordan is up to next.
On the Come Up (Angie Thomas) 📖 May 1st 📖 Of course I had to add Angie's new books to my list, because The Hate U Give was one of my favorite books in 2017. I definitely want to read everything she decides to put out and want to get my hands on this as soon as possible. Sadly, there are not a lot of information about this release yet and there isn't a cover as well. What we do know about On the Come Up is that we're going to return to Starr's neighborhood Garden Heights and follow an aspiring teen rapper. It's about "what happens when you get everything you thought you wanted" I'm hoping for further information, but until then I'm still excited and curious!
Girl Made Of Stars (Ashley Herring Blake) 📖 May 15th 📖 I loved Blake's novel 'How to Make a Wish' for which I got an Arc in 2017, so of course I'm very excited about her releases this year. Her MG novel didn't quite make it into this list, because I'm not a huge fan of Middle Grade and much more excited about Girl Made of Stars. This release is definitely going to be a heavy one, as it deals with rape and a main character (a rape survivor herself) whose brother is accused of having raped her friend. The main reason why I added this is because it's so important to discuss sexual assault and because I heard that the main character does believe her friend and doesn't spend her time refusing to believe it, which I feared a bit.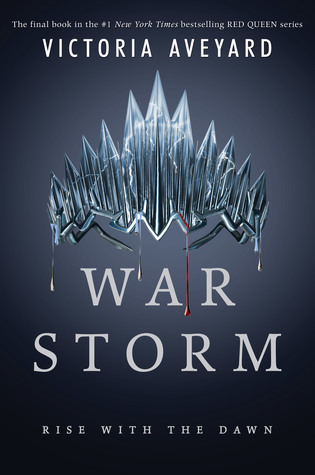 War Storm  (Victoria Aveyard) 📖 May 15th 📖 Well hello there it's one of my most anticipated releases of the year! I absolutely love the Red Queen Series, it was the first one I read when I got back into reading and it has a huge personal value to me. Therefore, I cannot wait to read the conclusion to it as this is the very last book. I'm hoping that everything will get tied up nicely, as I – again – care a lot about these books. There is going to be lot of war, betrayal and high stakes, that's for sure – the title and cover suggest as much. I'm as nervous as I'm excited for this one, because I really need it to be satisfying for me. I think you all know how the finale of a Series can go really right but really wrong as well. I'm certainly going to reread the first three books of the Series in preparation for this one! I have a feeling that I'm going to read this in a day like the last one.
The Brightsiders(Jen Wilde) 📖 May 22nd 📖 I absolutely fell in love with the authors first book Queens of Geek, so of course I was excited to learn that she has a new book coming out this year! We've got a stunning aesthetic cover, but not a lot of information about the synopsis, because there isn't one as of right now. What we do know is that The Brightsiders is a book "in which a teen drummer navigates old family struggles, paparazzi, and coming out as bisexual after she's branded Hollywood's latest train wreck." This alone sounds very interesting to me and I cannot wait to read what Jen Wilde has in store in her future book. I'm really hoping that fandom will appear in this book a bit as well, but I'm not sure about that.
Nightblood(Elly Blake) 📖 June 5th 📖 I have not yet read the second book, but I'm putting this on my list anyway, because I am pumped for this book! I really loved Frostblood, despite having a few plot problems, it had such engaging, great characters that stayed with me, that I had to give it 5 stars. I'm both excited and nervous for the second book Fireblood, which I haven't read yet, but I do own it and want to read it this year for sure. I believe that Nightblood is the conclusion to this Series, so I'm probably going to get it if I can find the edition that matches the ones I already have. It was rather difficult to gather my information about this book without spoiling myself, but so far I have succeeded.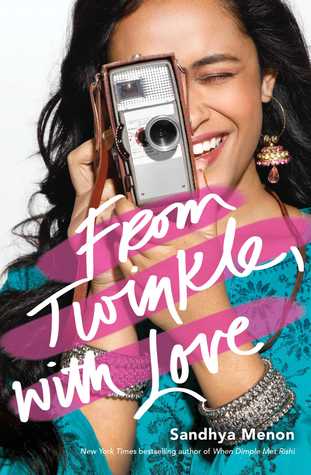 From Twinkle, with Love (Sandhya Menon) 📖 June 5th 📖 Since reading When Dimple Met Rishi, I have been excited about Menon's upcoming books. I have to say that I'm much more excited about When Ashish Met Sweetie, because I loved Ashish when he appeared in WDMR, but I do like the premise of this book as well.  It's about a Twinkle, an aspiring filmmaker, who gets offered the chance to take part in a production. In the midst of it all she gets caught up in an unexpected romance. I love that this is told through letters to Twinkle's favorite female filmmakers. The more I think about this book, the more excited I get about it. I might like this even more than When Dimple Met Rishi, but we'll see about that.
What's your most anticipated book for the first half of 2018? Any diverse releases that I should add to my TBR? 📖