Goodreads – Amazon – Bookdepository
CW's: Violence, Mild Gore, Sexual Abuse, MC gets drugged
Summary
Feyre's survival rests upon her ability to hunt and kill – the forest where she lives is a cold, bleak place in the long winter months. So when she spots a deer in the forest being pursued by a wolf, she cannot resist fighting it for the flesh. But to do so, she must kill the predator and killing something so precious comes at a price …
Dragged to a magical kingdom for the murder of a faerie, Feyre discovers that her captor, his face obscured by a jewelled mask, is hiding far more than his piercing green eyes would suggest. Feyre's presence at the court is closely guarded, and as she begins to learn why, her feelings for him turn from hostility to passion and the faerie lands become an even more dangerous place. Feyre must fight to break an ancient curse, or she will lose him forever.
Review
"Don't feel bad for one moment about doing what brings you joy." 
This was my last read of 2017, but it actually happened that I read A Court of Thorns and Roses – an incredibly hyped Series that I saw everywhere when I got into reading again. Let's just say that it was hard going into this book when I had heard so so many things, both positive and negative, but lately more of the latter. To be honest I would have procrastinated reading this for a while because of the stress of knowing what everyone else was already thinking. But my best friend loved this book and got me a copy for Christmas in 2016, so I decided to read it when it had been lying around for an entire year.
As you might have seen by the rating I really liked the book and honestly I was very, very surprised that I even ended up liking ACOTAR. After all the critical responses, I was sure that I might either hate it, or find it to be a 3 star read, but that turned out not to be true. It was also the case that I held on to the book in a week that was very draining and hard for me, so it does hold some personal value as well. However, I do want to point out that just because I loved this book doesn't mean or don't see or won't address its flaws. The book definitely has a few problematic aspects to it that I'm going to discuss when I talk about the Bad Things of ACTOAR. So don't worry my Review covers both what I liked and what I didn't. Furthermore, despite all the hype, I wouldn't recommend A Court of Thorns and Roses to everyone, because it's simply not a book everyone is going to love. Also this is New Adult, like seriously this is no YA.
The Good Things
🌹 I love Lucien so so much. He's like the only unproblematic fave in this book, so it should be clear that I loved Lucien very much and found myself laughing along with him multiple times. I related to him being annoyed at the flirting around him and trying to coach Tamlin to flirt. In general, he is a much more complex and interesting character than his High Lord, Lucien has a tragic back story and a complex history. I also loved seeing how Andras death impacted him and how it made him reluctant to let Feyre get close to him at first. He's humorous, snarky and that alone ensured that I really liked Lucien. Someone protect him.
🌹 The world building was fascinating. I normally don't read a lot of fairy stories, but I was really blown away by this story. The world building was probably my favorite part about this book and I'm itching to get to know such much more about the fairy world. I loved how the Courts were organized and would love to see more than just the Spring Court in the next books, because I cannot wait to explore all 7 Courts. I would love to live in the Winter Court because there's snow all year, but I took one of those quizzes online for fun which sorted me into the Day Court. In general, I feel like Prythian (the fairy world) can offer a lot of potential for the next books. I do like that there was something going on behind the scenes and that in the end we got to see a lot of things explained and conflict set up for future books to explore in-depth.
"Everything I love has always had a tendency to be taken from me. I tell very few about the wings. Or the flying."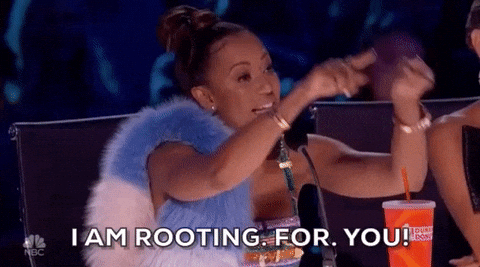 🌹 Rhysand was a very intriguing character. He doesn't appear a lot in this book, which is unfortunate as he's the most interesting character in ACOTAR. I couldn't help liking him and finding him intriguing, but he did some sketchy, dubious things Under the Mountain that I'm going to talk about when it comes to the bad things of this book. However, I knew going into the book that he would become my favorite character, because I generally like sassy, witty characters and Rhys was no exception. The book definitely made me want to see more of him in the next books, because a lot of things about Rhysand are left in the dark. We don't know all that much about him, which made me itchy to get to know him. I'll talk about him a lot more in my Review of the second book, which I'm currently reading, so you'll get all the fangirling then.
🌹I actually didn't hate Tamlin in this book. How do I best say this? Well going into the book I already knew everyone hated him, so I never trusted him to behind with, but expected the worst. This might explain why I was a bit stumped when he wasn't getting on my nerves and wasn't as bad as everyone had told me. Compared to Rhys and Lucien I find him to be incredibly boring and flat, but I didn't hate him like I thought I would which made things easier, as he and the romance are the hugest part of the book. That's also why I initially thought that I would hate ACOTAR: I fully expected to resent him. However, I do I feel like people started to really hate him during the second book and actually liked him during the first book? I don't really know I'm a bit late to the party, but since I procrastinated writing this Review long enough to start book 2 I can now say that I get why he is so hated. He definitely turned into a huge, abusive prick and I'm not even finished with ACOMAF. My best friend with whom I discussed it made a very good point when it comes to him: He was set up to be sympathetic for us readers on purpose, only for our perception of him to change in the second book.
🌹I liked a lot of the relationship dynamics. Feyre's and Lucien's friendship was especially precious to me, I really liked them go from disliking each other to genuinely building a relationship. Lucien began to really care for her and it warmed my heart how concerned he was with her. I did like the other dynamics as well, but their flaws cannot go unnoticed or uncalled out. I do like Rhys' and Feyre's interactions to an extent, but I feel like there will be better content in the next book, as in this book there was a bitter aftertaste. Still, I find them so much more interesting and Feyre and Tamlin.
🌹 So I actually grew to like Feyre. She was a pleasant narrator in a way that she didn't annoy me, but I also didn't connect to her at first. I don't really know why, but I heard other Reviewers say they felt that she was inconsistent so maybe that's the reason. I do agree that she was a bit passive for a huntress and survivor, who had fed her family for several years – I expected her to have better survival skills. However my connection to Feyre got better, especially later on, when she finally took things into her own hands and become more active with her own agenda. I feel like I'll like her more and more in the upcoming books!
The Bad Things 
🌹 The writing style was a bit repetitive and over the top at times. I didn't hate the writing style – I actually thought it was enjoyable – but it had obvious flaws that I had heard of before. Sometimes, I felt like the writing was a bit too much and on the cheesy side e.g. "I was as unburdened as a piece of dandelion fluff, and he was the wind that stirred me about the world." However, that wasn't what I noticed most about the writing style. What rather stood out were the endless repetitions of certain words. I get that Maas has phrases she likes to use often, but a bit of variation would have been nice, since words lose their meaning real fast if they are overused. Words she frequently used in this book were e.g. snarl, growl, feral and basically anything beast/animal related. This could have been easily avoided by exchanging a few words.
🌹 Both Rhysand and Tamlin did some pretty dubious, harmful things. For Tamlin, it was part his possessives, keeping Feyre in the dark and the Fire Night scene, where he bit her and was really creeping me out when he talked about what he wanted to do to her. This scene was what I found the most sketchy, it definitely rubbed me the wrong way. It also wasn't handled well later, a short (!) paragraph of apologizing was not enough for me and it definitely didn't help that Tamlin tried to excuse his behavior by claiming both Lucien and him had told her of the risk. I also agree with the Reviews saying that Feyre didn't much have an agenda around him, I didn't like how he kept her 'protected', I just don't like this alpha male dominant stuff. For Rhysand it was what went on Under the Mountain and by that I mean: getting Feyre drugged with faerie wine which let to touching her without her consent – not sexually, but touching her nevertheless. There was also one scene where he talked of her as his belonging, which was not okay. Plus the scene where he kisses her without her consent. No matter what his intentions were those things were not okay.
IN CONCLUSION: A Court of Thorns and Roses surprised me by how invested I got into the story and grew to love the characters. After going into it having heard a lot of it, I was surprised that I ended up enjoying the book as much as I did. However, ACOTAR has its flaws and problematic aspects that need to be discussed, especially some of the actions of both Rhysand and Tamlin.
What are your thoughts on A Court of Thorns and Roses? What's your favorite Beauty and the Beast retelling?🌹