Hello fellow bookworms 💕 Originally I wasn't going to do a post about it, but then I saw so many bloggers on my feed do the 'Favorite New to me Authors' post, because it was a prompt for Top Ten Tuesday, so I couldn't resist to do it as well – even though a lot later. Since I read so many amazing books in 2017 it should come as no surprise, that I also discovered many amazing authors, that I hadn't read anything by. There are 10 authors on this list, 3 of them debut authors and 6 of them marginalized authors.
Me talking about all the amazing new authors I discovered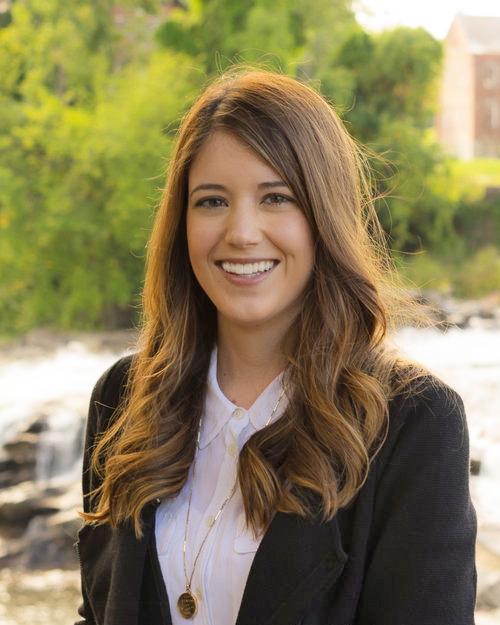 Alexandra Bracken (Author of Passenger) 💕 Well that was a huge surprise, because I picked up Passenger on a whim and never expected to like it so much! But Time Travel, precious characters and action later, I completely fell in love 😍 Needless to say, I'm super excited for Wayfarer, plus so many more books by Bracken, that I haven't read like The Darkest Minds Trilogy, which gets turned into a movie soon. My library has all the books so there is no reason not to read them! There's also her Middle Grade novel The Dreadful Tale of Prosper Redding, but I'm not sure if I'll read it, because MG is not the typical age range that I read in. But demons … aaah this is going to be a hard choice. Bracken is also friends with two of my fave authors, which is really cool! I'm really hoping to enjoy her other books as well, because I'm not sure if it's just her one Duology that I really liked – we'll see!
Angie Thomas (Author of The Hate U Give) 💕 Obviously I had to put her on the list, because 2017 was the year when The Hate U Give was published and rocked the publishing world. Needless to say, I absolutely loved The Hate U Give, it deserved all the hype and awards it got – seeing so much appreciation truly made me happy. Now is also the time to fangirl about the fact that I was fortunate enough to meet Angie and get my book signed by her, because she actually came to Germany … which is super special because not a lot of international authors come here ever. She was really nice and it's so cool that I got to meet an author on this list! This year On the Come Up is coming out and I'm really excited to return to Garden Heights – the neighborhood featured in THUG – and follow a different character 😍 Not a lot has been released about the book yet, not even a cover, but I'm still excited.
Ashley Herring Blake (Author of How to make a wish) 💕 This was a bit more of a surprise to me when I made this list, because How to make a wish wasn't a 5 star read (more like 4.5 stars) even though I really liked it! However, the more I think about it, the more excited I get for Ashley's upcoming books because they all feature a f/f pair, which sadly is still rare in YA. She has blessed us with not one but two books coming out in 2018 😮 I'm personally very excited to get to Girl Made of Stars, as it's an important book about rape that I'm sure will deeply affect me and has the potential to become a favorite book. Ivy Abdeen's Love Letter to the World is also on my list, even though it's not a most anticipated release, because like I said I'm pretty selective about reading Middle Grade. Nevertheless, I think it's really important that she's writing books with f/f pairs for a younger audience!
Ashley Poston (Author of Geekerella) 💕 Another surprise author on this list, because I probably wouldn't have read Geekerella if I hadn't received a digital Arc. I devoured it in a few days and completely fell for the story, because it had so much fandom appreciation, which never fails to make me happy. This book definitely made me emotional, as stories about fandoms tend  to make me, because I can relate to them so very much! I was really intrigued to find out that Ashley has a totally different book coming out this year. Heart of Iron is nothing like Geekerella, for starters it's not contemporary but sci-fi, which gets me excited because I want to read more of this genre. The synopsis confused me at first, but there's lots of talk about metals and a boy made of metal? 😍 I'm not completely sure, but all the more fascinated and in need to get my hands on her new book!
Brent Weeks (Author of The Black Prism) 💕 Oh look it's actually an author (also the only man) who writes adult, the only one on this list, but I had to include Brent Weeks. I'm not an avid adult fantasy reader, even though I want to get into it as best as I can. However, I discovered a new favorite in The Black Prism, a book I had picked up after I heard Regan from Peruse Project talk about it so highly. It still surprises me how into I'm in the Lightbringer Series now, because the books are long and take me a while to get through every time. I feel like the characters and world just struck a chord with me and made this worth it! The last book The Burning White is coming out this year after being pushed back and I'm excited and sad at the same time. I have not yet read book 3 and 4 though, so no spoilers please. However, I don't have any interest in reading The Nightangel Trilogy, because I heard that it isn't as good as Lightbringer.
Elly Blake (Author of Frostblood) 💕 I had been anticipating Frostblood ever since I heard of it, because it sounded really good and so it was no surprise when I caved in and bought it. The book wasn't perfect by far but the characters and relationships were so engaging and making me care about them that I ended up loving it regardless. I haven't read the sequel Fireblood yet, because I'm always a bit nervous about second books, but I'm planning to get to it this year for sure! I cannot wait to be reunited with the characters, I feel like this is an aspect that Blake does so very well. This year, the last book in the Trilogy – Nightblood – is already coming out 😱 I cannot believe that this Series is going to end so soon (book 1 and 2 came out in the same year), but I cannot wait to see the author coming up with new projects and books!
Jen Wilde (Author of Queens of Geek) 💕 I had been excited for Queens of Geek, but nothing could have prepared me for how much I would love it. This is a beautiful story about fandom, a convention and three best friends. Taylor was the character I related to the most out of every character I ever meet and it made me emotional to see her journey to self-acceptance. I cried while reading the book, I cried while writing the Review, I randomly tear up while thinking about this book 😢 Therefore, Jen Wilde just had to become one of my favorite author discoveries this month! I cannot wait for her new project The Brightsiders, which comes out later this year. I do hope it contains fandom as well, because I wasn't sure from the synopsis.
Marie Lu (Author of The Young Elites & Warcross) 💕  When it comes to Marie Lu, I actually hadn't read anything by her before 2017 even though I certainly heard a lot about her books. Sadly, the Legend Trilogy turned out to be a disappointment, with Champion being by far the best book. But, I feel like the author has grown a lot since then (Legend was published in 5+ years ago), so I gave her a second chance and baam! I ended up absolutely loving Warcross, which I hadn't gotten into much until I got an Arc. It's one of her best books by far, so I didn't stop there and also picked up The Young Elites. I devoured the entire Trilogy as well and completely fell in love with it – a rather unpopular opinion. My overall favorite book by her is The Midnight Star. I cannot wait for Warcross#2 to come out this year, because her books just keep getting better 😍
Roshani Chokhsi (Author of The Star-Touched Queen) 💕 I was very interested in reading The Star-Touched Queen even if it had received rather mixed Reviews. However, you can always lure me in with Mythology, so I picked the book up and was glad I did. I really, really liked everything, from the beautiful writing to the lush world and the vivid characters and swoon worthy romance 😍 I have yet to read the companion novel A Crown of Wishes but I definitely have to get to it, because I read an excerpt and it  sounded so intriguing! This year I'm going to be blessed with two books from her, the first being her Middle Grade Aru Shah and the End of Time and the second one being a YA called The Gilded Wolves set in PARIS! I'm so excited!
Sandhya Menon (Author of When Dimple Met Rishi) 💕There has been so much talk about When Dimple Met Rishi, that I had to pick it up as well, especially as it perfectly fit for a cute summer contemporary. The book definitely did have some flaws, but it does have ownvoices Indian rep as well. I ended up really liking the book and cannot wait for everything else that she decides to put out! I'm usually not the biggest contemporary fan, but Sandhya Menon surely knows how to write the best romance contemporaries, that I actually end up enjoying. Her books are perfectly feel good books 😊 I'm very excited for When Ashish Met Sweetie, which sadly comes out in 2019, but we're going to get From Twinkle, with Love this year, so it's fine!
What's your favorite author that you discovered in 2017? 💕