Hello fellow bookworms 📖 I got tagged by Camilla @ readerintheattic for the Get to Know Me Tag last month, so thank you so much for tagging me! 💕 I really like the really creative questions and I think that the Tag is a great way to get to know someone! 🙂
Favorite color and do you have a book in that color?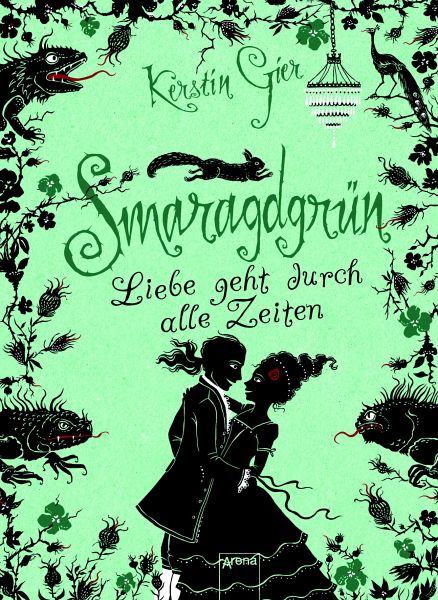 📖 Green | Smaragdgrün. When it comes to my favorite color it has been Green for a few years now, with Blue being a close second. I also feel like I don't own enough green books, my bookshelv is strangely devoid of that color lately. It's mostly every shade of purple and blue. Nevertheless, I did find Smaragdgrün (Emerald Green, the English cover is also green btw), which is also one of my favorite books and very fitting for this question. Emerald is also my favorite gemstone, so as you can see I really, really, really like the color green and this book.
Describe yourself in 3 Book Characters
📖 I feel like I'm most like Taylor (Queens of Geek), because I can relate to the anxiety that she struggles with and also the fact that she's a huge fangirl. It's hard to get this into words, but her character has meant so much to me, especially with the journey that Taylor goes on and how she shares a lot of insecurities and worries that I have as well. Cath (Fangirl) is similar, as she does struggle with social anxiety, is a fellow writer and lover of a popular book Series. Her struggles adapting to university and feeling alone really resonated within me. Lastly, I do find myself relating to Juliette (Shatter Me), because I often don't feel comfortable around other humans and tend to shrink into myself. I do get how she often feels overcome with self-pity and has a hard time getting herself together.
Hyped books yay or nay? If yay, what was the most hyped book you ever read? If nay, what was the most hyped book you decided not to read?
Oh I could do an entire discussion post about hyped books, but for now I will say that it depends. Sometimes the hype can really work for me, get me super excited and other times it can disappoint when I build up too high expectations. I have been getting better at only adding hyped books to my TBR if I'm really interested in their premise and think that I would enjoy them.
📖 Yay | A Court of Thorns and Roses. This is without a doubt the most hyped book I have ever read, something that always makes me nervous. Contrary to what I expected, I really loved this book. It was totally unexpected, because had recently read many critical Reviews, but sometimes the hype does work for once. Of course I mention the bad parts in my Review as well, but for the most part this book was very addicting and did have a great impact on me as I read it during a time where I dearly needed some good distraction from my personal life.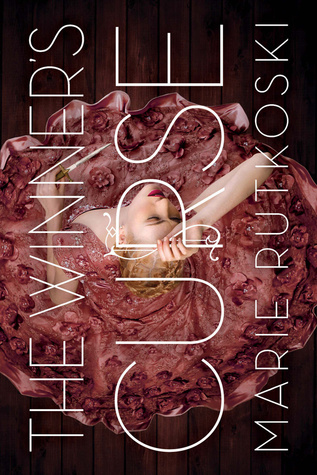 📖 Nay | The Winner's Curse. I feel like I could also do a post about the popular books that I have no interest in reading, but for now I will say that I never felt inclined to pick up The Winner's Curse, which is fairly hyped in the YA community. I'm just really irked that the love interest is a slave (power imbalance) and I haven't heard good things about how that romance is portrayed. I don't know it just makes me uncomfortable, so I'd rather not read this Trilogy and check out other books instead.
Recommend one book per season. Spring. Summer. Fall. Winter
Name one book that wrecked you emotionally.
📖 A Monster Calls. I read this book twice and I cry every single time, because it's so sad and touching. Honestly, I love this book with all my heart even when it completely emotionally wrecks me. The story is about a boy whose mother has cancer and that alone is the most heartbreaking thing, especially when a 'Monster' starts visiting him, intend on digging something up he repressed. Since I have a very close relationship with my mother, sad stories about grief tend to really grip me and leave their impact.
Name a book that you always recommend to everybody you know.
It's so hard to choose just one book, so I selected three that I feel like are very underrated!
What book would you recommend with tea and cookies?
📖 Simon vs. the homosapiens agenda. I just recently reread this book for the third time and absolutely loved it. (I still don't have a copy though as I borrowed the book every single time, but I need to get ahold of one) The book would also be perfect with tea and cookies (both things I absolutely love), because it's such a comfort read for me, despite dealing with serious topics (like blackmailing). I just really love this book and I'm so pumped for the movie that comes out later this year!!!
What is your guilty pleasure book?
📖 I don't really do guilty pleasures. I feel like it's important to be unapologetic about what you like and not hide because of other people's opinions. The closest I can think of are the more steamy NA books, of which I've read one – Haven (amazing NA romance with healthy relationship, but does contain BDSM). Apart from that nothing really comes to my mind right now.
Favorite dessert and a book that reminds you of that.
📖 Russian Chocolate Cheesecake | Truthwitch. This was actually quite hard as I had no idea what dessert to choose and how to determine a book that matched, but I ended up finding my perfect match. I selected my favorite cake, because it's delicious and I could eat it every day. (Now I'm really craving cake and have none, how rude) Therefore, it only made sense to match it up with Truthwitch because it's one of my favorite books and I could devour it every day as well!
That's the yummy cake. We call it 'Zupfkuchen' here 💕
Are you a procrastinator? What book have you been procrastinating reading?
📖 Mostly not, if I'm lucky, but I do have my moments of weakness as well. When it comes to procrastinating books I'm not entirely innocent, because sometimes I'm nervous about a sequel or hyped book Series and think the solution is to have it on my TBR and never read it 😅 My hugest one right now is SHADOW AND BONE. So many people told me Mal is horrible and he sounds like two other characters I hate. But I wanna see the Darkling. But I got spoiled for the ending. Send help. I am determined to read this book this year like I mentioned in a previous post, because otherwise I'll never get around to reading this, which would be very unfortunate.
I tag the following people (only if you want to)
📖 Swetlana @ thecaffeinatedbookwormlife
📖 Dani @ perspectiveofawriter
📖 Danielle @ lifeofaliterarynerd
📖 Evelina @ avalinahsbooks
📖 Lia @ lostinastory
If anyone else wants to answer these questions, feel free to say that I tagged you and link back to me, I'm very curious about your answers! 
What are 3 books characters you relate to? Recommend me a book that you think deserves more love 📖