Hello fellow bookworms 💥 When I saw Danielle @ lifeofaliterarynerd doing a Stranger Things book Tag I couldn't resist, because it's such a long wait until Season 3 😱 I wasn't explicitly tagged, but since Danielle tagged everyone who likes Stranger Things and books, here I am 😀 The original creator of this Tag is Sarah Sunbeemz!
Straight away I'll say that I too will Tag everyone who loves Stranger Things, because I don't really know who of you has seen the Show and liked it! 😄
1. Epic Intro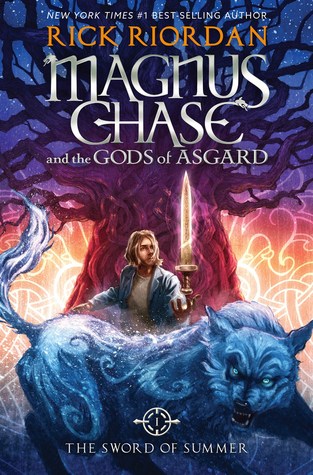 The opening sequence of Stranger Things is amazing and really grabs your attention 💥 Name a book that grabbed your attention from the first page 💥  YEAH, I KNOW. You guys are going to read about how I died in agony, and you're going be like, "Wow! That sounds cool, Magnus! Can I die in agony too?"No. Just no
These are literally the first sentences of The Sword of Summer so you can guess that the action kicked off right from the beginning and I was hooked from chapter one (which is called Good Morning, You're going to die)! This is my favorite Rick Riordan Series, because it was witty, funny and really engaging right from the first page of the first book – I'm so sad that the Trilogy has now come to a close and that there aren't more books to read.
2. Dungeons & Dragons
Name a fantasy world you would like to experience yourself 💥"At Watford, Magic is just the air we breathe. It's not what separates us from each other; it's what keeps us together." 
I had a hard time chosing just one world, but I would really like to visit the school of magicks in Carry On, because I absolutely loved the little world that I got to know while reading the book. Doing magic would be fantastic and in this universe it's done by speaking popular expressions and phrases, which I finc really fascinating. It's also really cool that everyone has a different object with which they can do magic, so you don't have to have a wand but could choose something else! I would probably go with a necklace or a watch!
3. Squad Goals
When Eleven met Mike, Dustin and Lucas it was a *mostly* perfect team 💥 Name your favourite bookish group of friends 💥 "Piper gripped his hand and followed him, "If I fall, you're catching me." "Uh, sure." Jason hoped he wasn't blushing.
Leo stepped out next. "You're catching me, too, Superman. But I ain't holding your hand."
I had a really hard time deciding on a group of friends, because I didn't have a clear favorite. In the end I decided on Piper, Jason and Leo, because I really loved their dynamic and interactions when I read the book. They spend such a huge adventure together and grow to trust each other, it was really heartwarming to see and I loved their strong bond. They each have individual problems, but band together when danger is near!
4. ABC's & Christmas Lights
Joyce Byers goes mad with grief after Will goes missing 💥 Name your favourite mentally unhinged character 💥 "I am tired of being used, hurt, and cast aside. It is my turn to use. My turn to hurt." 
Obviously I had to choose Adelina Amouteru, because I've just recently read The Young Elites Trilogy and absolutely loved her as a protagonist. After a past full of betrayal and hurt she turns dark and full of revenge. Adelina has the power of illusions, so later on as those turn against her she becomes more and more unstable. Additionally she also becomes brutal and feared, trying to  rule, but also being incredibly paranoid that she is going to be betrayed. I personally loved her character Arc from start to finish!
5. The Upside Down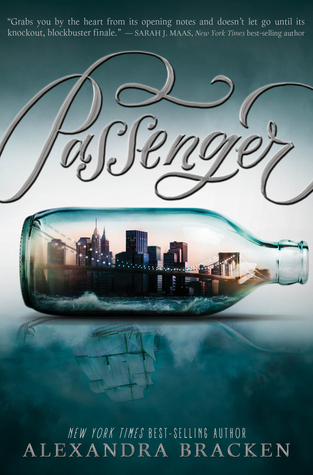 Name a book that was the opposite of what you expected 💥"But she wondered if, in moving outside of the natural flow of time, they had forgotten the most crucial point of life—that it wasn't meant to be lived for the past, or even the future, but for each present moment." 
I didn't want to choose a book that was the opposite of what I expected in a bad way, because I have way too many of those and wanted to go with something that surprised me in a good way. I don't know what I expected but it wasn't to like this book as much as I did. I actually was prepared for this to be long and tedious and not gripping, but Passenger ended up having amazing world-building, intriguing characters and a beautiful romance that really got me invested.
6. Mad Scientists
Dr. Brenner likes to get freaky with humanity 💥 Name the freakiest dystopian government you can think of 💥 "What he's really saying is: Please be a human being. With a life so full of rules and regiments, it's so easy to forget that's what they are. " 
This book was absolutely terrifying and I sometimes still shudder thinking about certain scenes that absolutely horrified me. In Unwind, parents can decide to have their kids up until 17 get unwound which means that their organs get harvested. In this world there is no more abortion and those who have been marked to be Unwound by others don't have a say. It's truly terrifying to see the characters struggle against the unfairness of being treated like an object, that can be used. So I would say that the government is really, really freaky and scary.
7. Demogorgon
Name a scary bookish creature that you would not want to come through your walls 💥 Well I wouldn't want to have anything come through my walls, period. I had a hard time thinking about a certain creature because there isn't really one. I wouldn't like to have any of the evil supernatural creatures that I read about near me. I cannot really think of one that terrifies me the most, but maybe the faeries from The Call?? They are pretty cruel, brutal and I wouldn't want to meet them!
8. Cliffhanger Ending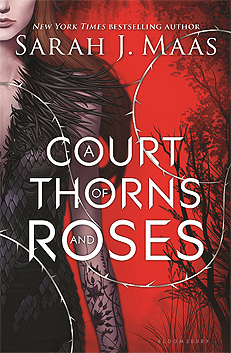 Name a book that left you wanting more 💥 "Everything I love has always had a tendency to be taken from me. I tell very few about the wings. Or the flying." 
I really liked this first book, but I had this huge urge for more, more, more, especially as I had heard that the second books steps up its game a lot. Therefore, I immediately got my own copy, because I couldn't wait any longer to get to the rest of the Series. It's safe to say that ACOTAR left me wanting more and wanting to read the other books, because I had gotten so attached to the world and characters. I really didn't expect to immediately get to the second book, but I'm on a binge reading adventure. I really try to control myself and not buy the third book immediately as well.
Have you watched Stranger Things? What book grabbed your attention from the first page? 💥