Hello fellow bookworms 💎 It's time for another Top Five Wednesday, which is a weekly meme which was created by Lainey and is now hosted by Sam! This week's topic is Hidden Gems in your favorite Genre! I didn't only go for Fantasy (my favorite genre) books, but generally Hidden Gems that I have come across!
Oftentimes we talk about the same hyped books, which is why it's always worth mentioning those books that are truly underrated not much talked about. Those called Hidden Gems often offer interesting stories that tend to be overlooked. I always love learning about those books and giving them a chance as well, because most are really good and definitely deserve more recognition!
Pro's of Loving a Hidden Gem
That feeling of the book being personal and guarded
Having discovered something special
Turning into a passionate marketer for the book
Small, cozy community of fans
Con's of Loving a Hidden Gem
There are not that many people to fangirl with
Almost no fanart or fanfics available
You've got to put in extra effort to get people to read the book
Sometimes books don't get sequels etc.

Why You Should Read it
💎 The faeries are incredibly murdery and evil! Normally faeries stories never work out for me (see Wicked Lovely). However, this one was so great, I LOVED the faeries! They have been cast away by the Irish humans and now they've cut off Ireland and claim their children for The Call (teleporting them to their land where they have to survive many hours), where only 1 in 10 survive, because the faes want their revenge so badly!
💎 The main character Nessa is super strong and badass! She's determined and never gives up. It's definitely worth mentioning that she's also disabled (her legs are twisted because of polio) and it's rather rare that disabled people get any representation. I'd consider it good, since Nessa is strong, resourceful and relying on her arms + self-made crutches to train even though people see her as hopeless case when it comes to her surviving the fae land. Such talk never bothered her and Nessa works twice as hard as anyone else on her training, she is a true survivor. The romance is also super decent. Nessa does not turn into a lovesick fool that makes stupid decisions because of a boy.
💎 The entire novel is so gripping and thrilling. Like seriously I had to read this book in one day, because I could not stop, since there wasn't a good moment for that. The constant threat of the characters getting called and the intriguing storylines kept me hooked until the end. All in all, the book is true to it's promise and realistic in terms of character deaths. (remember: only 1 in 10 survive)
💎 There is even going to be a sequel!! The Invasion is going to be published March 27th 2018! I'm so excited, because it wasn't sure if we would get more books.
Recommended for fans of
  
Why You Should Read it
💎 FEMINISM, so much feminism is featured in every book, since the three main girls – one book focusing on one girl – have a feminism club and talk about feminism issues and YES PLEASE! This is also very educational and thoughtful, the book series is so important and influential – I seriously felt incredibly empowered after reading and wanted to get more active, therefore this is an effect that it could have on potential readers! The third book almost exclusively focuses on fighting against sexism and stereotypes!
💎 The mental health representation is on point. One of the three girls – Evie – has OCD and generalized Anxiety Disorder and it's written in such an honest way, even though this book is not own voices. The Acknowledgements mention that the author did a ton of research (including multiple interviews with people who had OCD) to accurately represent the thoughts of people with OCD.
💎 All the girl friendships! I love the dynamic that Evie, Amber and Lottie have, they are literally friendship goals – I aspire to have a close friendship like these three do, it's absolutely beautiful to watch. I'm all here for ladies supporting ladies, it's the best thing and this book Series does it very well. The focus is always foremost on their dynamic and not as much on the romance, even if it's present.
💎 The second book also deals with family issues featuring parental abandonment and a very dysfunctional mother-daughter relationship that will leave you heartbroken. It was explored really well and totally gripped me.
💎 The plot is super fast paced and never gets boring! You're going to devour these books, because they are so addicting and the writing style supports that! I have read almost all of these books in one day, because I couldn't put them down, even if I wanted to.
Recommended for fans of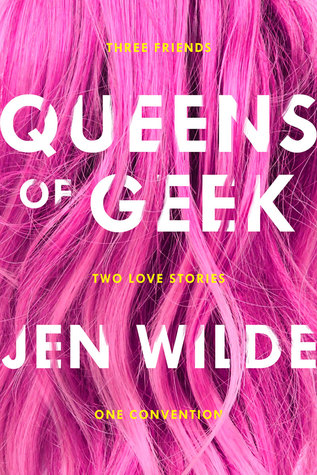 Why You Should Read it
💎 Kickass strong female characters! Honestly we've got so many amazing ladies and with every book there are more! The first book features Iseult and Safiya who are very different but both very strong and determined and so very complex, you just gotta love and admire them! The second book introduces a new perspective on a Vivia – a princess fighting for her right to rule and there are a ton of amazing female side characters! SO MUCH EMPOWERING FEMALE AMAZINGNESS!!
💎 Features one of the best female friendships I read so far, by having Iseult and  Safiya being a power, badass duo that balances each other out so very well. They are literally connected with their souls. However, they also work separate and each have their own storylines, which makes me even happier! I just have so much love for their dynamic, it's beautiful.
💎 SUCH GREAT WORLDBUILDING! The concept of witches and elements is broadly known but the author does such an amazing twist on it, with a different context and so much new lore and culture and it's literally goals for myself as writer to create such a flesh out, complex world! This is one of my favourite fictional worlds and there is so much more to explore! Please let me be a witch!
💎 THE BLOODWITCH NAMED AEDUAN! My precious love and obviously my favorite character in the Series. You just have to love him, because he's so sassy, morally grey and smart. I love getting a small glimpse at his background story and I'm always here for characters that act like they don't care but actually do.
💎 Slow burn romances! Send help I ship too many characters, I've become trash for all of them *flops unto the floor* Also so many great plot twists and the POV's are woven together so well. I've never seen an author do this better than Susan Dennard.
💎 Also preorder Sightwitch, it's an illustrated prequel tale that follows one of the characters from Truthwitch, another kick ass lady and I'm so excited! The book comes out February 13th 2018!
Recommended for fans of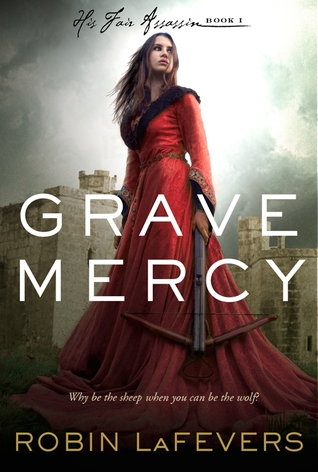 Why You Should Read it
💎 The worldbuilding is incredible. I cannot stress enough how well the steampunk and alternate Victorian London thing worked for me, because I was amazed from page one. The concept of time and these clocktowers that keep it flowing orderly (otherwise you've got what they call a Stopped Town, where people are frozen in time) as well as the mechanics that fix them is so unique and interesting! There's also lots of amazing lore/mythology that accompanies this and makes the backgroundstory so perfectly tied in with the worldbuilding.
💎 The characters are amazing + strong! Danny is our main character and I felt thoroughly sorry for him, since he'd just lost his dad to a Stopped Town and was not getting send on assignments that were about rescuing his father. Overall, he wasn't very popular among the other mechanics and that made him very relatable. There's also his best friend Cassie who is a strong female character and loyal friend, always having his back! The clocktower spirit Colton is even more precious and the most pure character of the entire novel!
💎 There's great diversity in this one! We've got Danny and Colton who are falling for each other and the novel also deals with anxiety + PTSD (Danny is dealing with those two issues, ever since an accident with a clocktower)
💎 The second book Chainbreaker just came out and it's even better than the first book! It has even higher stakes and we visit India and get to know the clockmechanics there. The last book Firestarter comes out at the end of this year I think, so plenty of time to read the first two books!
Recommended for fans of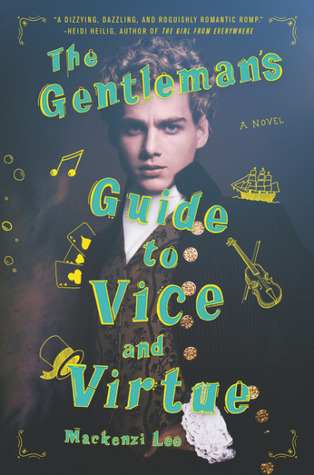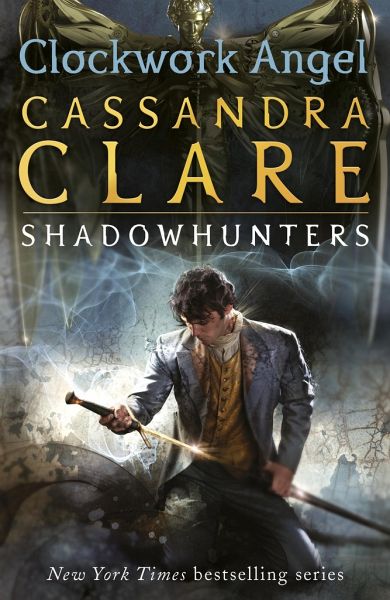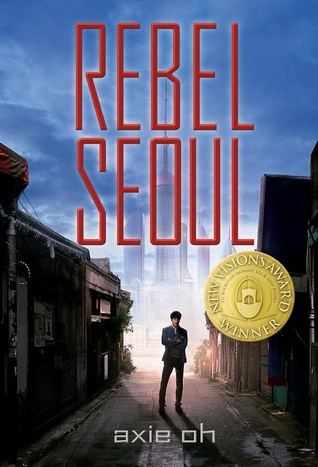 Why You Should Read it
💎 The characters all were really fleshed out and resonated within me. They just got me completely hooked and invested, so I began to love them with all my heart. (I'm not crying, you're crying) Alex was my tragic, sassy favorite and Ama was the purest cinnamon roll (or should I say pancake) to have ever existed. Young made me hurt so much. In the beginning you cannot help but wonder why he would hurt his best friend so much, but you also see that he still cares.  Then there's Tera, who is fierce & deadly, she can and will hurt you when you dare to touch someone she loved. Last but not least we've got Jaewon, our narrator. He is a good guy and trying very hard to get a future and has been hurt multiple times. I seriously just want to wrap him in a blanket.
💎 All the relationships completely destroyed me. There is no other way to say that. Both friendships and relationships alike got me so invested, I was rooting for Alex & Jaewon's unlikely friendship and loved that Tera and Ama were so close. The romances were so so good, OTP1 is literally cinnamon roll + snarky sad boy and it was the death of me. OTP 2 is two stubborn, fierce characters clashing and protecting the other. It made me feel all the things.
💎 The Setting was incredibly interesting! I loved the idea/history of the Neo States as it was really interesting. They believe that nationhood is what started wars, but not everyone thinks so, therefore Rebels want to bring Neo Seoul down. There is also Old Seoul and the dome that separates it at night. This is also a story about the people and gangs there, that have fewer opportunities than anyone else. Lastly there's the project, which is top-secret and related to a new kind of weapon.
💎 The stakes were always high, so I was on the edge of my seat! I was always entertained & wanting more, because I was invested. There was danger all the time as well as great suspense.
💎 WHERE IS MY SEQUEL? The end is pretty open and I need answers, why would you do this to me?? This book is so underrated and it pains me that it has under 300 Reviews on Goodreads. I just want there to be another book, ok?
Recommended for fans of
Why You Should Read it
💎 I absolutely loved the lush world and mythology! If you want read about a different type of Mythology, this is your go to book! I personally loved seeing all the creatures of the Otherworld come to live and see the setting of the Otherworld in general. The Night Bazaar was a really great, dark place, which spoke to me because it was so beautifully described. It's a place of magic where anything can happen. All the stories that Maya tells her younger sister are in fact true and we see lots of them as the story goes on. Another aspect I really loved were the horoscopes and the star theme.
💎 The writing style was very vivid. I do think that not everyone will like the writing style, but it is how it is. However, I do think that Roshani definitely is a great writer, no matter if you personally enjoy her writing or not. She's got a great talent for vivid, great description that oozes off the page and paints a great mental picture. I wish I were that good when it comes to writing, because reading her words was like watching magic happen.
💎 I love my girl Maya and her character growth! She has that mysterious, dark air around her, since her horoscope promises her a deadly marriage and nothing but destruction. Therefore, the people fear and scorn her, except for her younger half-sister Gauri. Maya is intelligent and witty, something I really loved about her. Throughout the story she  grows a lot and her journey is about self discovery and not making the same mistakes twice. Maya learns so much about herself, I am so proud of my girl!!!
💎 Amar & the romance were so so good! It was such a great slow-burn and perfect because Amar and Maya were equals all throughout the book. It was such a great balanced relationship with lots of respect, that made my heart sing. I am all her for broody hooded men and star-touched queens. They are such a great new OTP and I also really liked Amar, because he was mysterious, witty and incredibly charming.
💎 There is a companion book called A Crown of Wishes but I haven't read it yet aaaah, I really need to get around to!
Recommended for fans of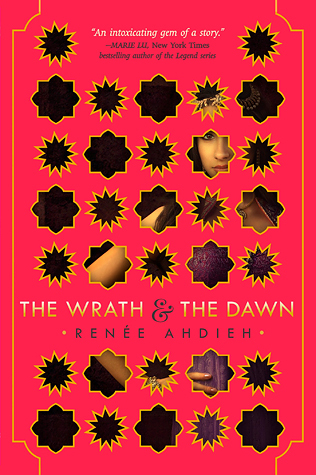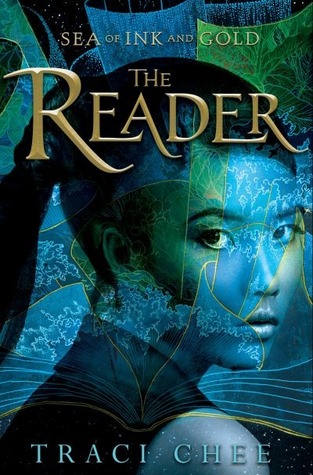 What's your favorite underrated book? I'd love to know and check it out! 💎