Hello fellow bookworms 📕 I was recently tagged by the lovely Fizah @ bookstalebyme to do the Books I'll probably never read Tag! I have wanted to talk about the popular books that I'm not going to be reading for a while now, so this Tag was the perfect opportunity – therefore, thank you so much for tagging me! 💕
Like usual: Of course these are just the books that I have no interest in reading, which means that you can still like and want to read them, they are just books that I'm not going to pick up. So please don't take it personally if your favorite book is on this list.
With that being said, let's spill a few unpopular opinions
A Really Hyped Book You're Not Interested in Reading
Case #1: It's a new release everyone is talking about
The Cruel Prince 📕 This something I decided recently, after everyone on my timeline was talking about it & I looked a bit more into the Reviews. I don't think I can or want to handle all the bullying/abuse that is a main theme in the story – it affects me too much. I also don't think I would enjoy the romance, as the love interest is one of the bullies, as far as I know. I do intend to read Holly Black's other books though, one of them I think is set in the same world as this one.
Zenith  📕 I actually loved Part 1 that was self-published in 2016 but after some time passed, I stopped caring about the story – it just didn't interest me any longer. There are also many Reviews on Goodreads centering a lot of issues that seem to occur in the finished copy, that reinforce my choice. I know lots of booktubers obviously support Sasha, but all the Zenith videos began to annoy me, because I have 0% interest to pick up this book 😅
Case #2: Everyone is anticipating it but me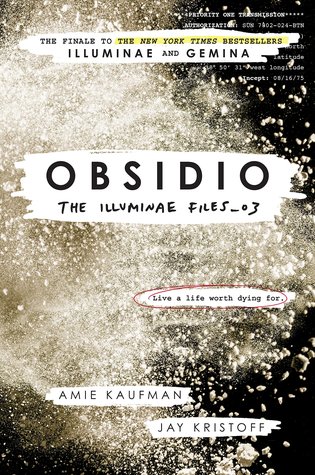 The Astonishing Color of After 📕 I know this one is diverse (MC is half Asian (Taiwanese) – ownvoices) and a lot of people are excited for it, but I'm simply not interested. The book is about a girl whose mother commits suicide and supposedly turns into a bird. As much as I appreciate the rep in this book, I don't like magical realism that much and the premise alone looks like this books is definitely not for me, so there is no reason for me to even consider picking it up.
Save the date 📕 Never have read a Morgan Matson book and I think I only have one on my TBR at all. Matson seems to be very popular in YA contemporary, but I'm picky in general when it comes to this genre, so I don't think I will get into her books. They don't seem to be something that gets me invested. I will read The Unexpected Everything, but that's it.
Obsidio 📕 Literally everyone is talking about this, because they love the Series (this is book 3), but I don't have any interest in reading it in the first place. The only reason I really wanted to read Illuminae was because of the unique format, but I decided that for me this wasn't enough of a reason to invest my time. There's also the fact that I'm not a fan of Jay Kristoff (as I'll mention later) so I think I will just watch everyone else get excited and stay out of this Series.
Case #3: I have heard lots negative things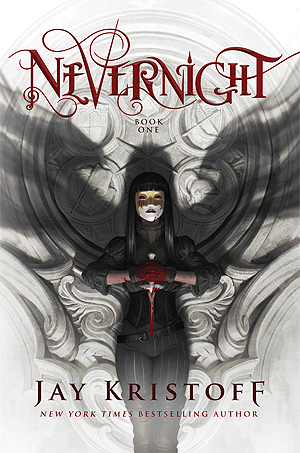 The Winner's Curse 📕 I've mentioned this before, but I have no interest in reading this quite popular Trilogy. I generally don't like when fantasy worlds incorporate slavery, because it's a really sensitive topic that can quickly be mistreated. These books feature a slave/master relationship which I find to be pretty problematic and I haven't heard good things about how the narrator regards the problems of her world. I will pass on this Series.
Nevernight 📕 And here we have Jay Kristoff again. I have heard him make quite a few missteps when it comes to rep and also seen people mention that this book contains racist elements. I would have linked to the Review, but it seems like it no longer exists. What can I say, I personally don't find this author very sympathetic, so I don't think I will read any of his books, no matter how popular they are.
Captive Prince 📕 A friend of mine actually likes these books, but I have heard horrible things about the slavery and sexual assault that occur in this book. Therefore, these books get a solid Nope from me.
Mistborn 📕 I don't have a lot of motivation to read any books by Brandon Sanderson, even though he's super popular in Fantasy and his books tend to be in the adult category. I hear his world are very complex, but the books are very long and he recently busted out some homophobic comments, so I think that I'll pass.
Colleen Hoover 📕 More problematic books. I have heard almost nothing good about her books, which are primarily NA romances. Almost every single book seems to contain a harmful relationship that is romanticized and I'm not here for that at all. Furthermore, her latest book contains very harmful lgbtq rep, so I won't ever read something by her.
Case #4: This book just isn't for me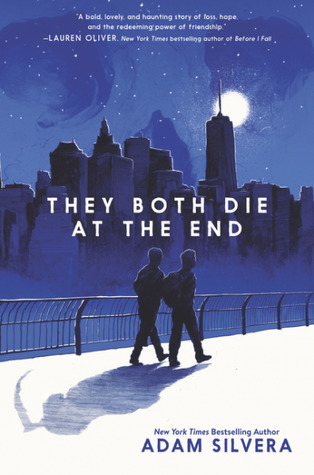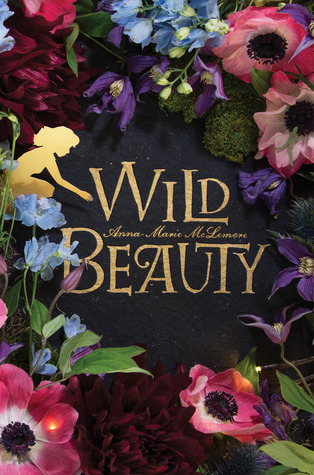 Look at that color coordination!
Anna and the French Kiss 📕 If you search for a long and very ranty Review check out the one LilyCReads did, it just reinforced why I didn't want to read this book. I'm usually not a huge reader of YA contemporary romance and would have picked this up solely for the hype and the fact that my library has this but I won't do that. I really cannot see myself investing time in a story that's not going to be for me.
They Both Die at the End 📕 I'm so sorry but Adam Silvera is an author that I 100% cannot get into, which saddens me because his books are very diverse and he seems like a really nice person. I read History is all you left me and couldn't connect to any characters or the story. I never get as emotional about his stories like everyone else and I don't tend to like the characters he writes.
DC Icons Series 📕 While I occasionally like to watch a superhero movie, I don't have any interest in seeing their story retold in books. Therefore, this entire Series is one that I won't be picking up, no matter if the books are written by popular authors and are really hyped up.
Wild Beauty 📕 Again I'm very sorry, because McLemore's books are very diverse and you should definitely read them if you like magical realism but I just cannot get into this genre and I feel like her writing style will not be for me. It's said to be beautiful and flowery which does not always work for me. Blanca & Roja – her upcoming book – sounds really interesting though.
A Series You Won't Be Finishing
To All the Boys I've Loved Before 📕 The first book was actually really cute and enjoyable, but I absolutely hated book 2. Again, here I see a contemporary Series that didn't have enough content for 3 books, which makes book 2 pretty much a filler. That wasn't my main issue, it was the love interest, the obnoxious way he deals with Lara Jean and how in the end everything is romanticized. I hear that book 3 is really good, but I cannot bring myself to pick it up.
A Study in Charlotte 📕 I recently read the first book and while it was enjoyable, it didn't grip me or get me invested enough to consider picking up the next books. I wasn't a huge fan of the pacing in the first book and it was a bit hard to get through at times. I also didn't hear great things about the sequel, so this is going to be a Trilogy that I will leave unfinished.
Every Day 📕 The movie that's about to come out this year reminded me that I have no interest in continuing with this Trilogy (?). I don't get why we need more than one book in the first place, because most contemporaries just don't warrant more books. My library actually has book 2, but I don't see why I should invest time in that, especially as I felt pretty 'meh' about book 1 in general.
A Classic You Just Aren't Interested In
I'm generally not interested in reading classics, because few actually get me interested enough and it feels a lot like required reading at school. The classics that I AM interested in reading are Pride & Prejudice, The Picture of Dorian Grey as well as Jane Eyre, but no other books as of right now. My favorite classics are A Christmas Carol and Alice Adventure's in Wonderland!
Any Genres You Never Read
Thriller/Mystery/Crime
Adult Romance Books
Nonfiction
I tag the following people (if you want to)
What hyped book do you have no interested in reading? 📕