Goodreads – Amazon – Bookdepository
Summary
Edward (long live the king) is the King of England. He's also dying, which is inconvenient, as he's only sixteen and he'd much rather be planning for his first kiss than considering who will inherit his crown…
Jane (reads too many books) is Edward's cousin, and far more interested in books than romance. Unfortunately for Jane, Edward has arranged to marry her off to secure the line of succession. And there's something a little odd about her intended…
Gifford (call him G) is a horse. That is, he's an Eðian (eth-y-un, for the uninitiated). Every day at dawn he becomes a noble chestnut steed—but then he wakes at dusk with a mouthful of hay. It's all very undignified.
The plot thickens as Edward, Jane, and G are drawn into a dangerous conspiracy. With the fate of the kingdom at stake, our heroes will have to engage in some conspiring of their own. But can they pull off their plan before it's off with their heads?
Review
"And most of all, she loved the way books could transport her from her otherwise mundane and stifling life and offer the experiences of a hundred other lives. Through books she could see the world." 
I have to admit, this was a library book that I picked up on impulse, because it had just been acquired and because it had been on my Goodreads TBR for a while. Going into My Lady Jane, I was expecting a humorous take on history, but somehow thought it would be an enjoyable yet not more than 3 star read. Imagine my surprise when I actually ended up totally loving this! I have grumbled a bit in my last wrapup that I haven't found many new shiny 5 star books yet (patience is not one of my virtues), so the universe decided to let met have this positive surprise! I'm still so happy that I loved this one, so here I am, ready to gush about my love for this book!
"Who on earth could feel comfortable enough to sleep in a room with no books?"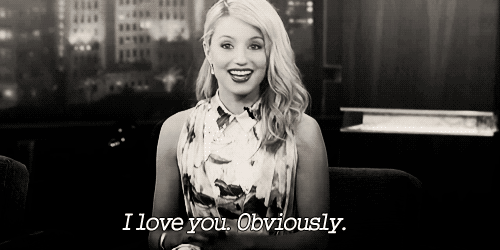 💕 Lady Jane was the queen of my heart! I have so much love for this lady, Jane is so amazing, I don't even have words. The reason why I absolutely adore her is that she's an avid bookworm like me and I love reading about main characters, that love books, so she was already an instant favorite. Lady Jane always has a book with her, doesn't care what the stuck up adults of her time think and brings so many books on her honeymoon that they barely fit on the carriage. She's the kind of reader that takes 2 additional books on a journey in case she finishes the first and needs something to read. Jane literally wishes to be reading during her wedding in case she got bored and I relate. Because of her reading habits Jane is also super smart, clever and excels at general knowledge as well as planning! Not to mention that she's compassionate, stubborn and determined, totally not letting the misogynists of her time get her down. Jane has her heart in all the right places, even if she sometimes makes mistake. I. LOVE. THIS. GIRL. SO. MUCH!!! I could spend hours gushing about what a great heroine she was and I'm so glad that her story was retold this way!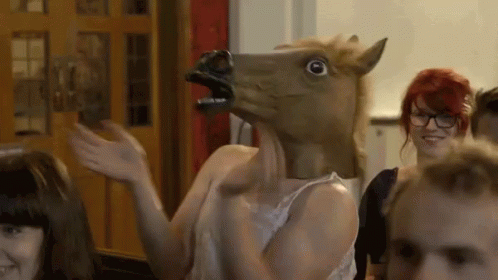 💕 I actually really liked G(ifford) as a love interest. I'm sorry but I couldn't resist using this gif, because G is literally a horse. He's one of the E∂ians of the story – shapeshifters that are forbidden and hunted in Britain – that has not been able to control his powers. Therefore, he spends his days as a horse and only is a men when the sun goes down, which makes it really awkward and difficult that he's persuaded to marry Jane after being content with spending his days galloping away. Since we get his POV, we see that G's family mistreats him because of his being and is generally horrible. He actually likes being a horse sometimes, because he feels free this way. Generally, he is a nice guy, that definitely has got some humor and loves arguing with Jane. However, he also struggles with not being able to control his power and I loved that, because he's afraid and ashamed. He's also a poet, which was super cool, as we got to see a bit of his poetry and I loved how flustered he was about that, since it's not actually very socially accepted in his time.
 "You nearly died, and then who would I have argued with?"
"You'd have found someone."
"No." He stepped toward her. "I only want to argue with you."
💕 I was really digging the romance! I love both of them together, especially as they started out as enemies due to the arranged marriage and the fact that Jane never wanted to be married in the first place. However, with time they come to love each other, but it does take a long while, which I loved because I'm all here for a good slow burn romance. I loved how both argued and challenged each other, while also talking openly about important topics. This made for a great dynamic, because they are definitely equals in nature, which made me really root for their relationship! I was all here for the horse jokes, Jane reading to him and G beginning to realize what was important to her. He stuck up for her and always had her back, even when things were very difficult. Sometimes I wanted to shove both of them together though, when they were having doubts about the other's feeling. YOU LOVE EACH OTHER!
Sometimes G did anger me a bit with feeling like he had to protect Jane even against her will, but I was so glad that she totally called him out and made him see reason. He says that he will try to improve his behavior AND actually acts that way in the next scene instead of making hollow promises. I have to admit that he also did piss me off a bit, when Jane was crowned Queen and didn't make him her King. G was acting a bit overdramatic for my taste, given that she didn't know who to trust. This felt a bit like he was bothered by her being more powerful, which I don't like as a trope. Overall, however they communicated and treated each other with respect!
💕 I loved how they retold history and included the E∂ians! I didn't know that there were going to be fantasy elements in the story so imagine how excited I was when I found out! I absolutely loved that they included the E∂ians – animal shapeshifters – and fit them in with the historical context, it was really great and added something special to the story! I liked that we got to see so many of them and experience different animal forms. I did think that a lot of characters were E∂ians in the end, but I kind of didn't mind, because I was excited to learn more about them! I generally thought that the fantasy elements were perfectly incorporated, so I do hope that the 'sequel' will have them as well!
💕 Despite everything I grew to like Edward. He's the prime example of an unlikable character done right. Now Edward – the king of England – starts out being a bit self-centered, arrogant and sexist, as he was socialized to be in the time he lives in. However, what I liked about Edward was how he began to challenge these beliefs, because he himself began to change and also because his sister Bess influenced him. He saw how capable she was and experiences being away from his power for the first time, which shaped his journey to reconsidering what he had been taught. It was also quite fun to see him act as a boy king, as he is still very young and a bit foolish at times. He has also always been spoiled, so seeing him in a different situation was quite fun and contributed to Edward growing into a better person. I loved what he did for Bess in the end, it made his character Arc come full circle!
💕 I was here for all the amazing supporting ladies. The most memorable ladies are Gracie and Bess (Princess Elisabeth). Gracie is an E∂ian runaway, who encounters Edward and helps him. She's a fierce scot who takes none of his bullshit and I loved how she challenged Edward and him being a spoiled boy king. I liked both of their interactions,e especially as Gracie was witty and had a complex background story. She's definitely survivor and without her Edward would have been lost. Bess got a bigger part later on, but I loved how loyal she was to Edward and how she – much like Gracie – saved him. Without these two ladies he would have been in serious trouble. Bess, much like Jane, is incredibly smart, capable and way better at politics and planning than her brother ever has been, which makes her a good ally to have. I did also like how Jane, Gracie and Bess began to grow closer together! And we cannot forget Edward's grandma, who was super fierce, not having any sexist bullshit and showed him when he was being unreasonable. I loved her as well!
💕 The Humor was on point! I knew this was not an accurate historical portrayal and a bit of a parody, so I was ready for some humor. However, I had no idea how funny the book would be and actually found myself laughing along quite a few times! The book really entertained me and made me have a good time while reading!
"I'm so hungry I could eat a horse. Oh. Sorry, G. Not you, of course."
"Very funny, my lady. And that reminds me"—he pointed a finger at her—"no horse jokes." He was making it too easy. "Ah, my lord, why the long face?"
"That's it!"
"Because he was English and that's what the English do under stress: they drink tea."
Jane narrowed her eyes. "Are you sure your true E∂ian form isn't a jackass?"
IN CONCLUSION: My Lady Jane was a humorous, witty read that totally takes a spin on history and retells the story of Lady Jane Grey in a unique way that leaves you entertained and laughing. All the characters – especially Jane herself – were very complex and easy to like, so you cannot help but want to learn more about their story. The fantasy elements that were added were perfectly woven in with the story and made it even more interesting to me!
Have you read My Lady Jane? Who is your fave book loving main character? 💕