Hello fellow bookworms ☕️ I actually had planned to participate in a meme today, but I didn't realize the topic was happening on March 17th and NOT February 17th – I'm such a genius 😅 Therefore let's focus on the my next favorite thing besides books: Coffee. Combine that with Bookish Questions and you've got the Coffee Book Tag!! The Tag was originally created by fellow coffee and book lover BangadyBangz and I wasn't tagged but I love coffee so here we go!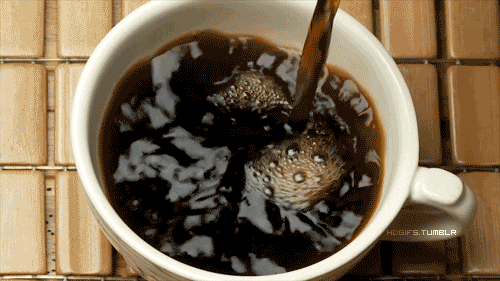 Black Coffee – Name a Series that's tough to get into but has hardcore fans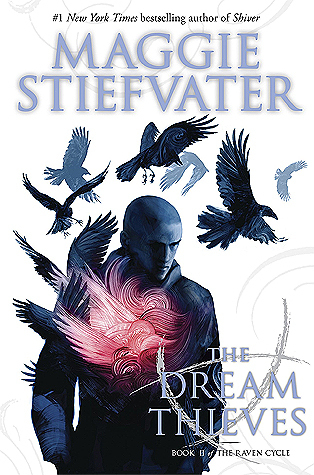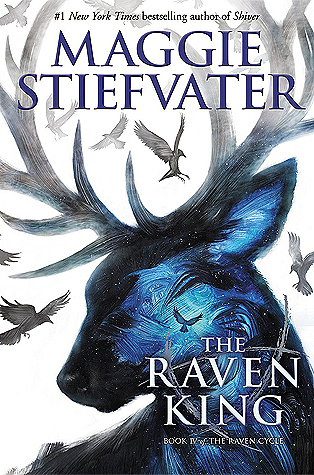 I really like The Raven Cycle books, but this Series was pretty hard to get into at first. It took me a couple of pages with each book to get into the story and Maggie's writing style, but for me it was ultimately worth it. Many people really love this series, which is what got my attention in the beginning and made me curious to check the books out. I saw many picspams etc for the characters, they were literally everywhere here on Tumblr a few years back. Gladly a friend owned all the books and lent them to me do read, which is why I've read the complete series! I'm also quite excited for the new Ronan books, as he is my favorite characters from the Series.
Peppermint Mocha – Name a Book that gets more popular during the winter
I love seasonal reads and I'm especially all here for reads themed around the festive winter season, because it's my favorite season. Around Christmas Time 2016 I checked out My True Love Gave To Me from my library and really, really enjoyed it! I have since reread the Anthology and find that I still love most of the stories! In general festive books like this tend to get more popular (for me and sure for other readers) when it's Winter and the festive season makes you crave a good festive book! I definitely need to get my own copy, because I can see myself rereading this book many times in the future as my go-to Christmas read!
Hot Chocolate – What is your favorite children's book?
MY CHILDHOOD was literally the Josie Smith books. I used to love love these books when I was in elementary school, because the little library right next to it, had a few of them. It was one of the first books I checked out of the library ever and I always used to read that with my mother. Back then I really identified with the main character and loved the books following her life and many adventures. I still have so vivid and great memories of reading these books, they were probably my first favorite Series! Therefore, these books will always have a special place in my heart ♥
Double Shot – Name a Book that kept you on the edge of your seat
In the Red Queen books there's always some plot twist happening and many of them were really mind-blowing for me, which is why I love this series so much. It's always suspenseful and really keeps me on the edge of my seat. King's Cage – the third book – came out last year and I could not stop reading, I had to keep turning the page to know what happened. I read the 500+ book in two days. Back when I was reading Glass Sword I even made the mistake to leave it at home when I was getting on a short trip, as I had only 20-30 pages left and then returned to everything going down. I'm super excited for War Storm, the conclusion to the Series, coming out in May!
Starbucks – Name a Book you see everywhere

I don't think you can deny that The Cruel Prince is everywhere right now and a lot of people are hyping it up, as it's has been one of the most anticipated releases of the year. My Goodreads and Twitter feed was swarming with reviews and gush, so there is no way to avoid the hype at this point. I'm really glad so many people have been loving this one, but I talked about this in another post recently – I don't have any interest in reading the book. This is mainly due to the themes of abuse and bullying, that I don't think I can or want to stomach, especially as I heard mixed things about the emerging romance. Nevertheless, The Cruel Prince remains a very popular book.
Oops I got decaf – Name a Book you where expecting more from
I'm crying because this cover is so beautiful
You might not know this but Kerstin Gier is one of my favorite authors and I have loved all of her YA books so far, so I had high hopes for Wolkenschloss (=Cloudcastle), her newest release that I waited 2 years for. Well the wait sadly hasn't been worth it, because while the premise was nice, the execution failed … a lot. I feel like the authors is better off writing Series, as cramming everything into this standalone went terribly wrong. I still loved her writing style and voice, but there was no clear plot, an annoying love triangle (this author never wrote one, so I was startled) and nothing was very well-developed. In the end the plot twist didn't make sense (because there was no main plot at all) and the ending felt too rushed. Overall, it was 3.5 stars, very disappointing because I expected this to be a 5 star read.
The Perfect Blend – Name a Book that was both bitter & sweet but satisfying
It took me a while to come up with a book for that, but in the end Three Dark Crowns was the perfect pick. The bitter was that this book was a little bit slow and character driven, which led to many DNF's mainly because the synopsis promised a completely different storyline that started right with the battle and not weeks before that. There was also the "love potion" trope, which led to the most horrible insta-love and love triangle. The sweet was that the world-building was really great and the premise super gripping, which is why I picked up the book. There were many strong female characters and a mind-blowing plot twist. Ultimately I gave this book 5 stars, as it was satisfying. However, I'm going to mention at this point that the sequel was pretty underwhelming.
Green Tea – Name a Book that is quietly beautiful
It was a bit hard to figure out what exactly "quietly beautiful" should stand for, but in the end I decided on books that are not talked about that much and instead beautiful in the quietness that surrounds them. The first being Timekeeper, which is very underrated but such a good, diverse and unique book that is one of my faves and has so many lovable characters. Then there's Poison Study that is a bit talked about, which always makes me happy, but not as much as other books. I loved this book, it's one of my all time favorites and a super great fantasy book! I was all here for the slow burn romance and the amazing female main character!
Chai – Name a Series that makes you dream of far off places
It was always Harry Potter that made me dream of far off places and magic of course. I always imagined myself in Scotland in a huge castle that is a wizarding school, which is my ultimate dream ♥ I really need to get to Scotland one of these days as it looks beautiful just like Ireland and I really loved my trip to Ireland a few years back!
Earl Grey – Name your favorite classic
I love A Christmas Carol, it's hands down my favorite classic and I read it voluntarily and not for school. I have not read many classics, but this one is a) short and b) fairly easy to get through. I love the story behind it with the three ghosts showing a miserable, cruel human that he can lead a better life with kindness. There's of course also the theme of Christmas aka. my favorite holiday, which makes me like the book even more. I also love the animated movie and always watch it for the festive season, just like I read the book!
Tagging the all fellow bookish coffee lovers
as I don't want to Tag people who hate coffee that would be awkward
Are you more of a tea or coffee kind of person? Which book was The Perfect Blend for you? ☕️