Hello fellow bookworms 📚 It's time for my part of the Book Swap Series, a cool new concept created by insidemylibrarymind! This is all about looking at each others Goodreads shelves and picking some books they liked that we're interested in reading! The other person is then going to look at our choices and recommend one book based on our tastes, which is both fun and incredibly hard 😄 There has already been a first round of book swapping which you can find here as well as here!
Marija already posted her part, where she comments on my picks and recs me two amazing books, so definitely head over to read it, there are quite a few amazing books to check out!
Before we start with the books, let's quickly talk about Marija @ insidemylibrarymind and why you should follow her everywhere! We initially bonded over our love for the Witchlands Series by Susan Dennard (and of course Aeduan) and it was so lovely to meet another fan of the books 😍 I absolutely love her blog, because the blog posts are always well thought out and full of great ideas! I especially enjoy Marijas chat/discussion type posts, because they are so well written! Apart from the posts, she's also a really lovely and nice person, so it has been a really good time working with her on this project 💕
 WordPress | Twitter | Instagram | Goodreads | Facebook 
Marija's Picks
1. Queens of Geek by Jen Wilde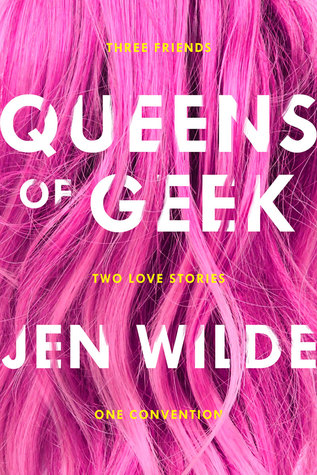 She said 📚 
I've heard nothing but fantastic things about this. I love that it's about friendships and fandom and vlogging – this seems like it would make a really fun book. Also, I love that this is so diverse (at least I hope so?) so I am really looking forward to it.
I'm saying 📚 This was one of my favorite books last year, so I'm so glad that you picked it! It's a beautiful, meaningful book about fandom dealing with serious topics, but it's also quite fun! Basically it's fluffy and heart wrenching at the same time (at least for me!) I especially connected to Taylor's anxiety, so this book meant a lot to me! It's really diverse, Taylor has anxiety & is on the autism spectrum, Charlie is a Chinese-American bisexual and there is a black lesbian love interest!
2. The Star-Touched Queen by Roshani Chokshi
She said 📚 I would love to read a Fantasy that is inspired by eastern culture and with a bit of a different setting than we usually see. The synopsis for this is pretty vague, so I am not sure what the plot actually is, but I am a huge Fantasy fan, so I think I will enjoy this one.
I'm saying 📚 This book has gotten a few mixed Reviews, but I personally think that it's fantastic! If you're looking for a non-western inspired Fantasy, then this is the book for you, as the book is inspired by Indian Mythology and has such a lush world-building! I absolutely loved the characters, they were all well fleshed out and complex, plus the romance was very enjoyable. The writing is beyond beautiful and really impressed me, so I think that this really could be a great book for a Fantasy lover like you!
3. Am I Normal Yet by Holly Bourne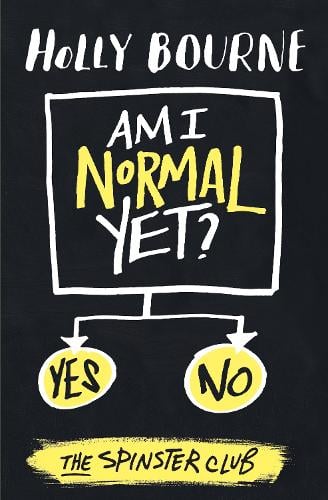 She said 📚 I feel like everyone raves about this book and this series, and I really want to know what the fuss is about. Plus, this supposedly has great mental health rep, and even though I am really picky about that, I have faith that this book managed to do mental health the right way. Fingers crossed.
I'm saying 📚 I love this book, because it has got feminism, strong female friendships and lovable characters – if that sounds good to you, there is a good chance that you'll end up liking this book! This is not an ownvoices portrayal of OCD, but as far as I can tell the author put a lot of research into the book, so I personally liked the mental health rep and I haven't heard anyone saying that it wasn't accurate. The writing style is super easy to read and fast paced, so this is a book that you could read in one sitting!
4. Three Dark Crowns by Kendare Blake
She said 📚 I've had my eyes on this ever since it came out and I never picked it up. I love Fantasy, I love the idea of three sisters fighting over a crown and each of them having a different kind of magic. That sounds brilliant, and it sounds like exactly my cup of tea.
I'm saying 📚 This was one of my most anticipated releases, because I fell in love with the idea as well! I ended up really liking this book, but I have to say that it wasn't quite what I expected. Going into this you should be aware that it's more slow-paced and character driven, meaning that we don't get to the actual fight until 75% in! I just want to mention it so you're not surprised like I was, because apart from that the book is filled with a great world and amazing female characters + dynamics!
5. A Monster Calls by Patrick Ness
She said 📚 I loved every Patrick Ness book I ever read, and I have no idea why I haven't read this yet. It's probably because I know it's sad, and I am rarely in the mood to actively choose something sad. However, everyone says that this book is absolutely beautiful, so I really have no reason to put it off any longer.
I'm saying 📚 If you've loved a lot of Patrick Ness' books before, than I'm sure that you'll end up liking this one as well, because it's phenomenal! The book really is pretty sad and heartbreaking (I always cry at the end), but it's also beautiful, because it deals with family, grief and coping in difficult situations. I highly recommend getting the illustrated edition, because the pictures really add to the overall atmosphere and reading experience of the book!
My Recommendation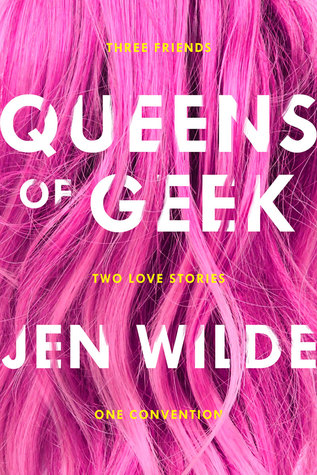 You made it really hard for me to choose, because you picked so many of my favorite books (4/5 are all time favorite books, so you did a really good job picking so many amazing books)! 😀 Therefore, I could not narrow it down to just one book and instead went with two books that I'd highly recommend to you! First up, I could not pass up the opportunity to pick Queens of Geek, because it has been one of my favorite books last year and I have the urge to recommend it to everyone. This is full of fandom, friendships, cute romance and amazing characters, so I think that you would really like this, if you're in the mood for a good contemporary! Furthermore, I have to recommend A Monster Calls to you, it's one of my all time favorite books. This book is heartbreaking, sad, but also beautifully written, so I think that you'd really like it, especially since you said that Ness is an author that you've loved a lot previously! Overall, I think that all the books that you picked are great, but these two would be my personal recommendation!
Thanks again to Marija for inventing this new Series and letting me be part of it ♥ It's such a cool, unique idea and I had so much fun working with you and picking out all the books! Want to participate in this absolutely amazing Series, too? Best head over to the original post where everything is explained and where you can connect with the creator!
Have you read any of the books Marija picked? What did you think of them? 📚