Hello fellow bookworms 📚 Lately, I have been in the biggest rereading mood. I've always liked rereading, but recently I've had this huge urge to basically reread all books that I've loved right now 😄 These are not even books that I've not read in a while but also books that I just reread in winter/fall 2017 so not too long ago. Already I've reread 9 books, because I could not stop myself and I plant to read a lot more this year! Therefore, I would like to talk about the reasons I love rereading today and name a few of the books that I definitely want to reread this year! I do understand that rereading books is not everyone's thing, because it's always a struggle with all the new releases coming out and our TBR starting to pile up with new books that we have yet to read.
Furthermore, I'm very interested in your opinion on rereading, do you like it or are you not a big rereader? If you like rereading maybe you have different reasons than me, that I would love to hear about! Basically, I'd love for you to talk about this topic in the comments 💕
Reasons I love rereading
📚 I get to revisit my favorite worlds and the characters. Obviously, it's amazing to revisit your favorite stories, because you get to experience the characters and the world again, after being away from the for a time. I always love reconnecting to a beloved world and spending time with my favorute characters again, it makes my heart really happy! I do like knowing that I can always turn back to characters and stories I love to pick me up and make me feel things while reading!
📚 It always puts me in a good mood. This can be applied to an incoming reading slump, which is most easily defeated for me by rereading a favorite book. Especially, when I read a lot of disappointing books, I feel like turning to a beloved book can cure me of my frustrations. Generally, obsessing over my favorite characters and world puts me in a good mood, so a reread can really help to make me feel a bit better!
📚 It's relaxing and comforting for me. Coming back into a familiar story and connecting with the world and character again is not only amazing, but also a very comforting experience for me. It sounds a bit cheesy, but it's like coming home for me and always makes me feel at ease. Rereading a book is relaxing, because I already know what happens and that I love this book, so there is no room for disappointment (only exceptions might be books you haven't read for a very long time). With new books that you read there is a higher risk of having too high expectations and falling into the hype, which can lead to feeling let down. Therefore, I do love reading books I know I previously enjoyed.
📚 You notice even more details. Especially with new releases or hyped books, I sometimes feel like I speed through them, obsess and then miss a few details, because I was so engaged with the world. I feel like for me rereading a favorite is a good way to notice little details and take in the book without accidentally skipping over things.
Types of books I want to reread
📚 The Annual Reread. I always have these books that I reread every year at a very specific time. Generally, I'm a huge seasonal reader in fall and autumn, so it shouldn't come as a surprise that I have fitting reads that I always reach for at that time of the year. Fangirl and A Monster Calls are books that I always reread in October, the former because university starts again for the fall semester and the latter because it's a very eerie read. For the festive season I reread the two themed anthologies that I like (My True Love Gave to Me, Let it Snow) and  A Christmas Carol, because it's my favorite Christmas story!
📚 Summertime Rereads. I hate summer, it's sticky & hot in my flat and people accept expect me to go outside. But at least there are books to keep my company. I feel like in the summertime I'm in the biggest mood for contemporary books, so I really want to reread some contemporaries that I've loved before! I definitely want to reread When Dimple Met Rishi and The Upside of Unrequited, which I read last year and really loved. Then there are some of my favorite books that are super easy to read and that I've been wanting to reread for a while: The Spinster Club and The Selection!
📚 The Favorite Reread. It's not surprising that I really want to reread some of my favorite books, since I love them so very much! I definitely need to reread the Witchlands Series – including Sightwitch, which I just read last month – because I need to prepare for Bloodwitch and develop all my theories. I also really want to revisit this world, because I love it! Then I've been in the mood to reread favorites from 2017 that I just read this past winter/fall season, but I love them so much so I need to read them again! Oh and I've been wanting to read Carry On again, because it made me so happy the previous time!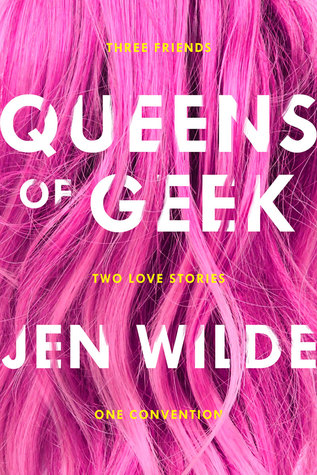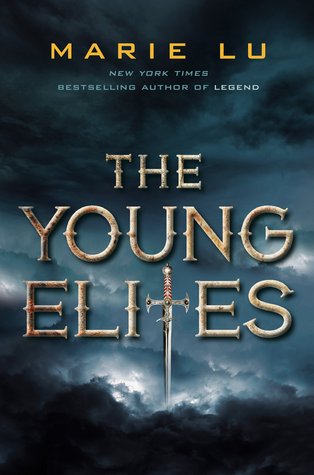 📚 Preparing for a new release Reread. Usually I tend to reread books if the final installment of a Series comes out to prepare myself for the finale and remember what happened in the previous books. That is the case with the Red Queen Series, as War Storm, the final book, comes out in two month! But I really want to reread a few other Series, even though the new release is not the finale. This includes the Shatter Me books  because of Restore Me and the Trials of Apollo books because of The Burning Maze. Oh and I'll count the 9 from the Worlds novella collection as a reason to reread the Magnus Chase books!
📚 Haven't read you in a while Reread. It always surprises me how fast time flies by and then I realize that I haven't read a book for a couple of years – therefore, I need to reread it. Can you believe that it has been 2 years since I read The Wrath and the Dawn as well as Miss Peregrine's?? It seemed like it was only yesterday 😱 And then there is the Vampire Academy Series which I haven't read in 6 (probably longer) years, which shocks me – how has it been that long already? I definitely need to reread! (only problem: I somehow don't own book 2 – really clever I know)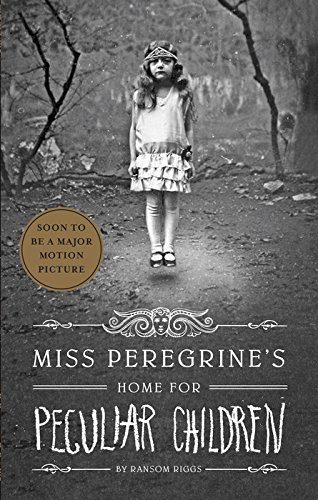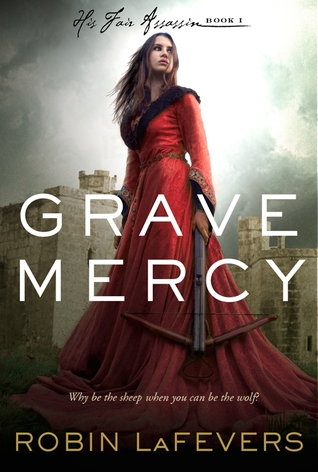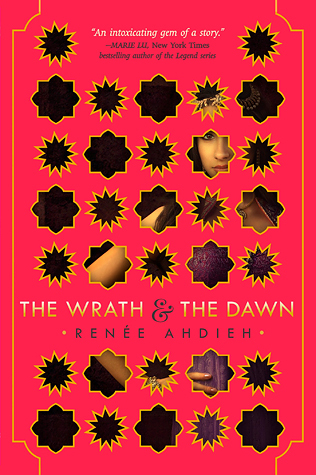 📚 The Needing to continue with the Series Reread. I think we all know that feeling when you read a book … and then never continue with the Series so you need to reread book 1 because you forgot a lot that has happened. This is me with Under the Never Sky – I remember maybe 60% of what happened and I cannot recall the exact ending. My memory on the three remaining books is better … but when it comes to Poison Study it has been 3 years since I read this … like why did I not continue? This is literally one of my favorite books why am I like this?? At least I've read Cinder last September, but I still feel the need for a reread.
What is your stance on rereading? What books do you want to reread? 📚