Hello fellow bookworms 🎬 It's time for another Top Five Wednesday, which is a weekly meme which was created by Lainey and is now hosted by Sam! This week's topic is Favorite Science Fiction & Fantasy in Other Media! As you can already see I've taken a spin on the current topic, because outside of books I don't consume a lot of other media like shows or movies. I want to make a favorites list one day, but right now there ate too man shows I haven't started and too many that I need to catch up on first.  Therefore, I decided to talk about those shows – the ones I've neglected to catch up on or start!
As you'll see below I'm a horrible procrastinator when it comes to shows, meaning that I'm never caught up on them and always get distracted. This doesn't tend to happen with books, but when it comes to movies and shows, this happens to me all the time! I'm getting better at sticking to Series though, getting Netflix last year definitely made it easier to conveniently watch a lot of Shows! The list below contains my top 5 shows to catch up on and to start. Especially the latter is not a complete list, my Netflix list is way larger than that  😂
TV Shows I need to catch up on
Behind the name: episodes I've already watched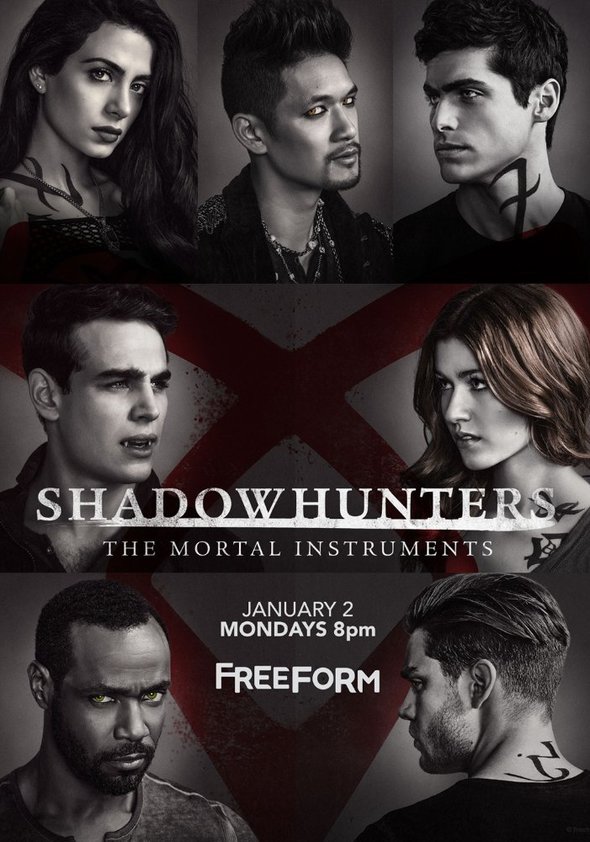 Shadowhunters 🎬 01×01-02×13
Season 3 was released yesterday and yet here we are. I absolutely love this show, but I haven't even managed to catch up on it, which is typically me. I've been a strong supporter of Shadowhunters since I first started watching and love the way the show has grown so far. Therefore, it's time to finally kick my ass and finish Season 2, so that I'm ready for the current Season and don't risk being spoiled! I think I'm going to rewatch Season 1 (even though I already did that … with the intention to finish Season 2, which I obviously didn't do – oops) and then finish Season 2 SOON. Like top priority soon, no more excuses. I don't know why I always put off watching my favorite Shows, it's a problem 😂
Wynonna Earp 🎬 01×01-01×09 
Another Shows that I started enthusiastically and then I stopped watching, forgot to continue and procrastinated endlessly – why am I like this? What I've watched of Wynonna Earp sp far, was absolutely amazing – it's basically Supernatural (my fave TV Show) with a strong female lead instead of the Winchesters and lots of amazing female characters – basically my dream! Netflix has all two seasons, so it's going to be super easy to catch up, especially as a third season should release this year and I want to be ready for it! I'm already so very excited to rewatch the first 9 episodes and then devour the rest of the episodes that are already out!
Lucifer 🎬 01×01-02×04
I love this show and was so glad when a friend introduced me to it, because I immediately fell in love with the characters as well as the story. This is another Show that's great for fans of Supernatural aka me. I love this version of Lucifer and think that it's the best one I've seen in TV so far! Naturally I've been neglecting it, because after binge watching the first season I got distracted by other shiny things. I did watch a few episodes of season 2, but I need to rewatch and finish, because season 3 is already out and I've been trying to dodge spoilers. This one (like the 100) is not as easily available to me, but I'm determined to not let that stop me, because I need to know what happens next on this fabulous show!
Orphan Black 🎬 01×01-02×08
I've never really considered watching this Show until I got Netflix and it was there, so I decided to give it a try anyway. A very good decision, because I ended up being really intrigued and fascinated by Orphan Black – I'm glad that I gave it a chance! It's also super easy to watch as every of the 5 seasons (the show is finished) only contains 10 episodes. I've been watching this while eating dinner when I was at my university flat, but until April there are no classes, so I haven't continued watching yet. I'll get back to this though, but maybe not before I get back to university. I'm really excited to see what will happen next though!
The 100 🎬 01×01-03×09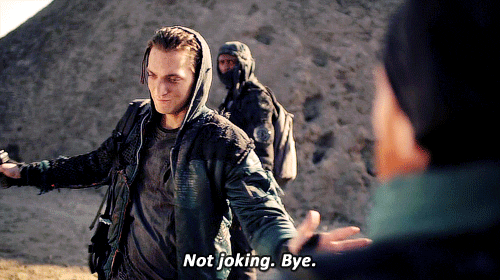 I have a complicated relationship with this Show. I loved the first two seasons, they were glorious and I've watched them twice, but then season 3 hit and got a lot of angry/mixed responses. With that my desire to catch up on The 100 wavered and it didn't help that I hated the first 7 episodes of the new season, which resulted in me procrastinating to continue for over a year. I needed a break, because the show made me angry, but then I watched a few more episodes with my friend and decided to finally push myself to finish Season 3 (which got a lot better towards the end) and start season 4! Season 5 is coming sometime this year, so I better catch up before I take another year.
TV Shows I want to start
Behind the name: seasons/episodes currently available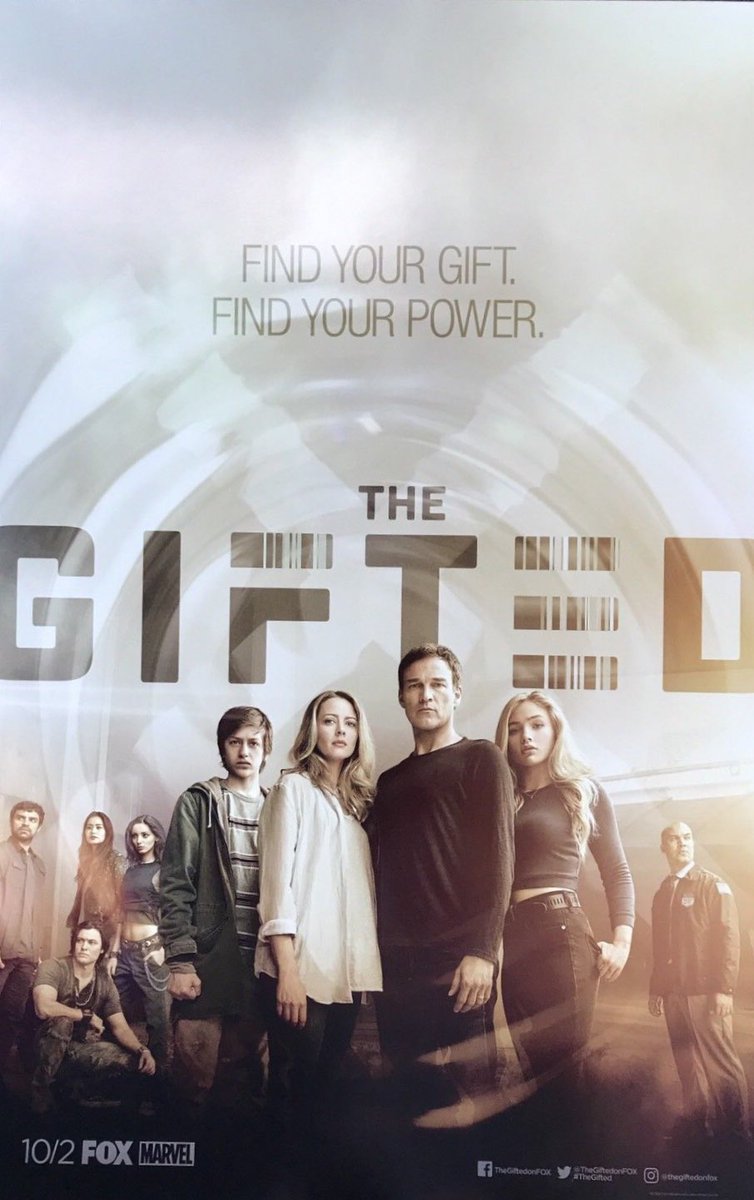 The Gifted 🎬 1 Season (13EP)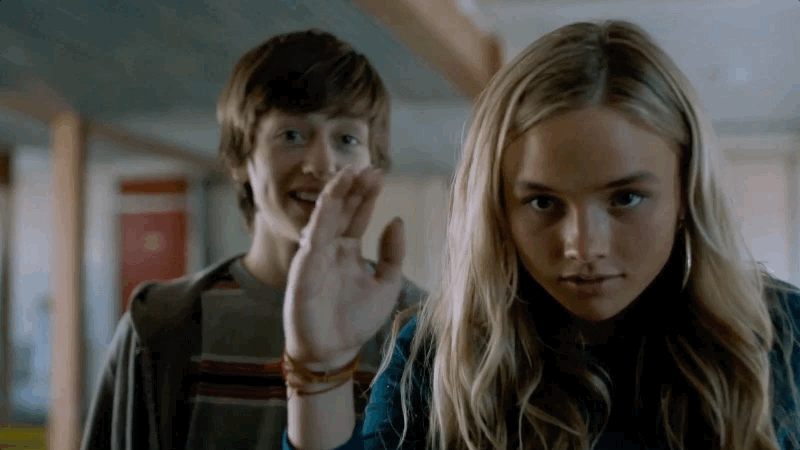 Mutants and superheroes are normally not my thing (I also have never watched the X-Men movies, so there's that), but a friend of mine recommended this show to me, so naturally I have to watch it! I definitely want to give shows out of my normal comfort zone a try and this one seems to be interesting. I'm going to trust my friend on this one, since she recommended me Series to watch in the past and I loved them, so I'm positive that I'll enjoy this one. It currently only has one season out, so I should be able to watch this more quickly. As far as I know, there is going to be a second season, which is good, because so many shows on my list are already cancelled 😅
 The Shannara Chronicles 🎬 2 Seasons (20EP)
I haven't read the books and never plan to (because I heard that they are super slow and boring), but I'm very interested in this show, because High Fantasy is my jam and I love vivid fantasy worlds with prophecies and magic! I've seen so many gif sets on Tumblr about this one and it looks so good, especially the characters and their dynamics seem to be really engaging, which initially made me want to start The Shannara Chronicles. Sadly, this one is also without a new season, even though the producers seem to be searching for a new network to broadcast the show, but I don't think that it's going to happen. However, I'm trying not to let this sadden me, because I really want to watch this show.
Dirk Gently's HDA 🎬 2 Seasons (18EP)
Everyone talks about this show, so I must watch it as well, especially since it's on Netflix! I don't know too much about what the Show is even about, but I feel like it's best to go in a little blind. I do know that this is about solving a mystery? Wow this just proves how little I know, but I do trust the hype  around it and I'm very curious to see what I think of the Show overall. Sadly, it was cancelled so no more seasons after I finish watching what's currently on Netflix, which seems to be a theme with the shows I want to start on this list – #rude. 3 out of 5 shows are already finished with no new seasons, why do I do this to myself? I've already suffered through the cancellation of In the Flesh (amazing show btw, you should watch it).
From Dusk Till Dawn 🎬 3 Seasons (30EP)
Okay I have to admit that this one is on my list because of already mentioned friend, because she loves it and I got really curious. Plus it's on Netflix and it sounds very interesting to me. I do love myself some paranormal/urban fantasy stories and I'm not going to lie the gifs that I've seen promise action, romance and great characters, so I couldn't resist. I do hope that I end up liking this, but we'll see. Sadly this was also not continued, meaning that there are no more than 3 seasons, which at least is something, as most shows stop after 2 seasons.
 Van Helsing 🎬 2 Seasons (24EP)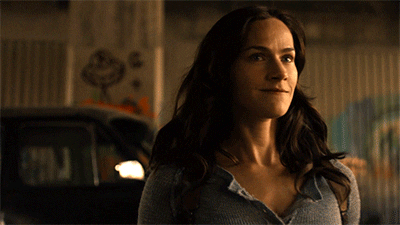 I was very intrigued by this show, because I loved that we get a female Van Helsing and that there is a vampire apocalypse, it all sounded very good to me! Plus I've heard that there is going to be a f/f romance with the lead character, which is always something that I want to support. I've heard a few mixed things about this, built as the premise really interests me I'm willing to give it a try, especially as the 2 seasons currently out are on Netflix. There's going to be a third  season, so another show that's not cancelled already when I decided to watch it, bless my heart.
What are your favorite TV Shows? What are some shows you need to catch up on? 🎬