Hello fellow bookworms 🖋 it's almost April, which means that IT'S WRITING TIME AGAIN – who's excited?! Obviously it's me 😂 It has been a hot minute since November and I did exactly nothing, but we'll get to that later. For now I would like to announce that I'm doing Camp NaNo this very April! Since I can never participate in July due to exams, now is the time to get some writing done, since my semester only starts in the second week of April and even then things are a lot more relaxed! If you would like to talk to me, my NaNo username is Miss.Supernatural. If you are participating in Camp next month, please tell me about what you want goals you want to achieve, I love to hear about all your writing projects 😍
What my WIP is about

Aesthetic made by Lia @ lostinastory
My book is about WITCHES in an urban fantasy setting! They are descendants of gods, which gives them the genes to use magic. There's a focus on European Witches which ingest wine to use their powers. Of course, there are rivaling covens, since there were two different original bloodlines. The book centers around a Big Tournament to determine the Master, who's the leader of the witch community and is supposed to unite the two covens. Our Protagonist, who has lived in exile since her father was banned, must participate to save him when he's kidnapped by the rivaling coven!
Learn more about my WIP
Camp NaNo Plans
Remember when I talked about how NaNoWriMo last November has been such a success for me? I have done exactly nothing for my WIP since. If you've read my monthly wrapups of the last few months you might now that I was anxious, stressed and not doing that great health-wise, which would explain why writing has taken a backseat this semester. The new semester (which I hope is less stressful) is starting in April, hopefully that's a good omen for my writing, because I really want to get back into it. I wasn't in any shape to dedicate to writing during my break because I was struggling with my health, so I didn't try to work on my WIP. If I work on it, I want to be fully committed, which is why I was waiting for Camp NaNo to give me the push. My writing year might not have started out great, but I'm determined to get back into the world of my WIP!
For Camp NaNo I will not be tracking words, but instead be tracking minutes. During Camp you can set your own word count but also change to tracking pages, hours and minutes, which was perfect for me! I will be aiming to work 60 minutes at my WIP daily, which sets my overall goal at 1800 minutes (30 h) in total! I'm going to hold myself accountable and only count when I do something useful, because unlike with words, you validate minutes by simply confirming without any 'proof'.
Why I will be tracking time instead of words
 🖋 My first draft is only 75% finished. And I want to do more than finish the last 25% during Camp NaNo. For me this wouldn't be enough as a project, I don't even have any idea how many words I would need so setting a word count does not make sense for me. Originally I wanted to have this finished during my break from university, but seeing as this didn't happen my best bet is to finish the story during Camp NaNo. But again, tracking words doesn't seem the way to do this, especially since I have other goals that include outlining.
 🖋 I didn't have time to outline a new WIP. It would have been cool to have book 2 or another WIP already outlined to write during Camp NaNo instead, but this didn#t happen. Again, I was very caught up with personal issues and not in the mood to force myself to outline in a panic before April came around. I also believe that outlining and brainstorming takes time, so it would have been too rushed to try to cram my outlining process into under a month.
 🖋 Tracking time is more useful. Overall, keeping track of my progress is better if I'm using time. Of course I could still track words, which might work great for finishing my first draft, but fails afterwards. Especially when it comes to outlining, I don't want to force myself to only look at the words and try to force words to meet my goal. However, if I set aside 90 minutes a day to really work (no procrastinating, I'll only count when I did some real work), I can achieve a lot and keep better track of it. I'll likely use a journal to write down what I worked on each day!
What I plan to do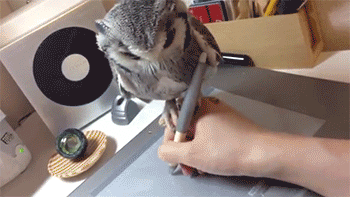 🖋 Finish the first draft. Obviously this is my main goal, because I want to FINALLY finish what I started in November and get that first draft out-of-the-way so I can edit and polish it later. Currently I'm about 75% into the draft, as I've started Act Three and have already written a few scenes. Therefore, it shouldn't take me that long to finish this, at least I hope so. I still have my outline, so I don't have to worry about coming up with scenes, which is nice, because I'm ready to go and don't have to scramble to get an outline together. In the end, I have no idea how many words I'll add to my draft which just how setting a word count wouldn't work for me.
 🖋 Outline Intoxicated #2. After finishing the first draft, this is my second main goal for April! I want to give my first draft a bit of time to simmer, before I start editing, so I will continue outlining book 2! Not only do I need a plot with lots of reveals and twists that I keep thinking about, but I also need to dig deeper into my world and introduce new characters and places. Not to mention that I will likely go from 1 POV to 3 POV's. As I have a few weeks I should be able to develop and brainstorm a lot of book 2 and then be able to write it in November this year! (The plan is to edit book 1 in the meantime)
 🖋 Work through some resources. You can never know enough about writing, so I intend to switch things up and also go through all the writing resources that I have bookmarked since forever! I love learning more about the craft itself, but somehow never end up working though all the tips and tricks (it can get overwhelming, because there is SO much to know), so I want to change that! I especially need to look up a lot of resources on editing, as I've never really edited a work of mine before.
Are you participating in Camp NaNo? What is your WIP about? 🖋