Goodreads – Amazon – Bookdepository
CW's: Ableist Language, Blood
Summary
Isobel is a prodigy portrait artist with a dangerous set of clients: the sinister fair folk, immortal creatures who cannot bake bread, weave cloth, or put a pen to paper without crumbling to dust. They crave human Craft with a terrible thirst, and Isobel's paintings are highly prized. But when she receives her first royal patron—Rook, the autumn prince—she makes a terrible mistake. She paints mortal sorrow in his eyes—a weakness that could cost him his life.
Furious and devastated, Rook spirits her away to the autumnlands to stand trial for her crime. Waylaid by the Wild Hunt's ghostly hounds, the tainted influence of the Alder King, and hideous monsters risen from barrow mounds, Isobel and Rook depend on one another for survival. Their alliance blossoms into trust, then love—and that love violates the fair folks' ruthless laws. Now both of their lives are forfeit, unless Isobel can use her skill as an artist to fight the fairy courts. Because secretly, her Craft represents a threat the fair folk have never faced in all the millennia of their unchanging lives: for the first time, her portraits have the power to make them feel.
Review
"Why do we desire, above all other things, that which has the greatest power to destroy us?" 
Yes hello where is my sequel??? I'm normally all here for more standalone books, but then there's this book and I love it so much that I want more – help me. I fell so deeply in love with the story and characters that I want to see them again, because I'm greedy. As you can see this book was exactly what I love in books and really worked for me. Initially I was a bit skeptical, because there are so many mixed Reviews, but now I'm glad that I read this (*whispers* It's still free on Rivetedlit until April 1st) and need to get my own copy soon! This has become one of my favorite reads of the year!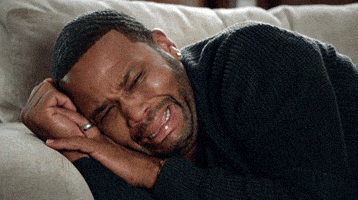 How I feel about this being a standalone
"But that was the problem with the old me, I was coming to realize. She'd accepted that behaving correctly meant not being happy, because that was the way the world worked. She hadn't asked enough – of life, or of herself." 
 💕 I loved Isobel with all my heart. I've been having a good time with narrators lately, so I can say that I absolutely loved Isobel! She's such a complex character and immediately stole my heart. Isobel is an artist and I loved all the art appreciation in the book, we really get to see that she IS the art and how much it means to her. I really appreciated that being shown and loved all the descriptions and scenes in which we see her paint and be one with her craft. The concept of human craft (being a bit magical) really drew me in and was fantastic as well as refreshing! Isobel is a very clever girl, always trying to manage to not be fooled by her patrons and receiving enchantments for her work. She lost her parents pretty early on and is just trying to keep her remaining family alive. Isobel cares deeply and has a good heart, which made me love her so much! She's also got her own sense of humor and sass, that she loves to use against Rook to confuse him about humans once more. That made me like their dynamic once again! I loved that she had an artistic talent and wasn't a huge fighter BUT still grew so much. She has accepted too easily that she has to behave and cannot be happy, but during the course of the book Isobel decides to demand more than the same old life that she has always let. I love how she takes matters into her own hands!
 💕 Rook grew on me so much!  He's a fairy prince and completely oblivious to human emotions, which made him such a fun character to read about, as he's so clueless sometimes! I could not help but love him, because he was so different from the other fairies, while still sharing some characteristics with him. Rook definitely is vain, cocky and a bit arrogant sometimes like the fae usually are, but I never hated him for that, because he's got a good heart unlike most of his kind. He's also got a background history, which explains why he's more prone to human emotion. I just love him so much, the guy just wants to be a bit more human, but cannot show weakness because that's dangerous in the power oriented world he lives him
He's always concerned for Isobel and aaah someone hug him ♥ He's got such a complex personality and I loved him as a love interest, he was exactly right for Isobel! I do wish that we had seen his court though, as we didn't get that at all and I really wanted to meet some of the people that he interacts with!
"Is that so terrible? You say it as though it's the most awful thing you can imagine. It isn't as though I've done it on purpose. Somehow I've even grown fond of your – your irritating questions, and your short legs, and your accidental attempts to kill me."
 💕 I shipped both of them with all my heart. I will go down with this ship any day. I both loved Rook and Isobel individually, so it wasn't hard for me to fall head over heels in love with their developing romance. It's of course forbidden, which just made it more interesting to me, especially as it takes Isobel a while to really realize that she has fallen for the handsome prince. Generally, I also laughed a lot, because Rook has no understanding of humans with makes for a lot of hilarious scenes. Despite his confusion about humans, he's kinder than most fae to Isobel and quickly grows to love for his strange human. They originally have a bit of time to get to know each other as Isobel takes his portrait and I loved the tentative feelings – ugh yes. Not to mention their scenes melted my heart, like Isobel cuddling him in bird form and him basically 'purring' because of how content he was. I NEED MORE OF THEM. give meeee. I also liked that consent was actually discussed here. First, Rook is a douche about it – mainly because he doesn't get human boundaries – but Isobel makes him see and they come to an agreement that he always honors in the story that follows. The two of them ripped my heart out and made me suffer with them, but I actually loved the ending for them, in my opinion it was perfect!
 💕 I liked the spin on the fairies! I'm usually not a big fan of fairy stories, but lately I have been enjoying them a lot – it's the same with this one! The fair folk shares a lot of characteristics that you usually find in books like being harmed by iron, being up to no good and not being able to lie. However, the author manages to introduce more interesting aspects about them. E.g. they use glamour to cover their true, monstrous form but this always has a flaw. Then they have to bow back/exchange pleasantries compulsory, which was a lot of fun to watch. Still, they don't understand human emotions (or really feel it themselves), which can make them cruel and careless. Furthermore, the fairies cannot craft anything, it has the possibility to kill them and is only available to humans. Therefore, they have to rely on human craft, but have their own magical abilities that differ e.g. Rook can shape shift. There are also different courts according to the seasons, but we mainly see the spring court. Oh and there's the good law, which forbids humans and fair folk falling in love 😉
 💕 The minor characters were all amazing. The focus is on Rook and Isobel, but I loved the other characters that we got to see! There are Isobel's family members that we don't see much, but they still grew on me a lot. Emma is her aunt, a doctor and just trying to protect Isobel, like she promised to her dead mother. The real joys are March and May, two goats turned into humans by the fair folk – they are Isobel's 'sisters' and pretty much still act like goats sometimes (chewing on things not meant to be eaten etc.), which makes them such fun! They ate true Daredevils and really witty, which I absolutely loved to see. Next up is Gadfly, one of Isobel's most esteemed patrons. He's a pretty fun character to read about, as he's pretty vain, careless with little understanding of humans. We see him at several points in the story and I cannot really say more because of spoilers, but it was a ride with him, that I really enjoyed! Another character that shines is Gadfly's little sister Lark, who much like him has no idea about humans and is pretty careless, without meaning it. She's funny, always up to mischief and can be a bit cruel – it was so much fun to read about her. Still she kind of becomes friends with Isobel, which I liked to see as their relationship was very interesting!
 💕 The writing style and atmosphere were beautiful. The writing style was absolutely beautiful and atmospheric! It really made me want to read this story in autumn, because there were some amazing descriptions that made my heart sing. Generally, I loved all the metaphors, descriptions, the writing was simply fascinating, without being too much, which is something that I always appreciate. The atmosphere that was created for the story left me in awe, so I can definitely say that I enjoy Margaret Rogerson as a writer and cannot wait for more content!
 💕 I want more, more more! I'm legit crying because I want more of Isobel and Rook, but won't get that (there's no sequel and no plans to revisit their story) 😦 I love both of them so much, so I could have done with an extra 100 pages of their story at the end! I liked how their story ended, but my little heart cannot help but want even more than we got within this book. I do look forward to the author's next projects, though I haven't seen what they might be.
IN CONCLUSION: An Enchantment of Ravens stole my heart and made me emotional. I loved these characters and their romance, I was rooting for them so hard and it's safe to say that they have become one of my favorites. Furthermore, the world was lush, had an interesting spin of fairies and humans and the writing style convinced by being very atmospheric and beautiful. My greedy self wants more books about Rook and Isobel or generally set in this world.
Have you read An Enchantment of Ravens? What is your favorite book about faeries? 💕