Hello fellow bookworms 📚 It's time for another Top Five Wednesday, which is a weekly meme which was created by Lainey and is now hosted by Sam! This week's topic is Auto-Buy Authors in SFF! I've been wanting to talk about my Auto-Buy Authors for a while now, so I was super happy to see this week's topic! However, I've chosen the authors regardless of what genre they write in. Even then there's only one contemporary author on my list, which just reinforces how much I LOVE Fantasy 😄 I've listed 8 authors as I couldn't stop myself and have included what books by them I read, plus what new books they just put out, are going to put out soon (I counted 2018 and 2019 releases for that)!
What does it take to become an Auto-Buy Author for me?
Have at least three books I rated 5 stars OR have one 5 star book that I adore beyond everything else and makes me hopeful for the author's other/future works! Basically I need to absolutely love the work the author puts out, the more books I loved, the more likely it is that I will buy everything they decide to put out.
Make me love all their upcoming projects.An auto-buy author usually gets me excited for everything they plan, all their upcoming releases are those that I immediately need to get many hands on them! Therefore, I don't consider authors to be 'auto-buy' if they have upcoming projects that don't really interest me and only a few that I'm interest in. I need to be interested in EVERYTHING they put out.
Get me invested in them personally. Obviously I need to not only love the books, but also the author behind them. Usually auto-buy authors are those that could be considered writing idols – I admire them, follow them on Twitter and I'm up to date with what they are planning. I'm not only following their books, but I'm also interested in them personally and would love to meet them.
I read their book at least 6 months ago. This is something I took into consideration with this list, because especially with debut authors of those whose book I only just read in the last months, I'm hesitant to call them auto-buy authors. I need a bit more time to consider if this is an author I would invest my money in without a doubt. That's why I included honorable mentions (but who am I kidding, they will probably become auto-buy authors soon)
Jennifer L. Armentrout
JLA was the first author that came to my mind! I absolutely love how she writes swoon-worthy romances that get me every time and never fail to let me down. I can never resist her super fun, entertaining books with lovable characters! I've read a lot of her books and yet there are still more, as she's writing at the speed of light, which makes it hard to catch up! (but also: there's always more content!) I've also recently meet her at a book fair and despite the meeting being very short (there were so many people in line), she was so nice!
Books I already read
Obsidian
White Hot Kiss
Stone Cold Touch
Every Last Breath
The Problem with Forever
Latest Releases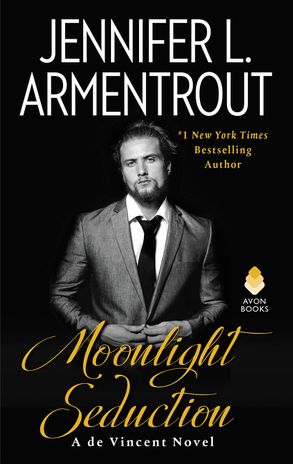 Susan Dennard
If you're new here I admire Susan Dennard! The Witchlands Series has become one of my favorite Series of all time and I will not stop until I have screamed at absolutely everyone to read the books, because they are so good yet deserve a lot more recognition. Susan is one of my favorite authors as well and such a lovely person who cares for her fans, therefore, I will buy everything she puts out ever and keep supporting her! You should definitely join her newsletter and look at her website for some amazing writing tips!
Books I already read
Truthwitch
Windwitch
Sightwitch
Latest Releases
Maria V. Snyder
Of course it counts if I have only read one book! Look I have been really bad with keeping up, because Maria V. Snyder has a lot of books out that I haven't read, but I ADORED Poison Study, so I will read everything she writes, ever. Starting with the Study Series, which I still have not completed, because I am the worst, but I really want to get to this soon! I have high hopes in her other works as well and they all sounds very interesting to me! Sadly my library has none of them, so it might be a while until I can buy her other books.
Books I already read
Latest Releases
C.C. Hunter
I've loved this author way before I got into blogging! I was absolutely obsessed with the Shadow Falls Series 4 years back and have followed the author for years now. I remember that this was actually how I had my first ever author interaction, way before Twitter, so C.C. Hunter will always have a special place in my heart. I recently reread her books and I loved them all the same, so now I want to get to the rest of her books, especially as I've heard amazing reviews about This Heart of Mine from several bloggers I follow!
Books I already read
Born at Midnight
Awake at Dawn
Taken at Dusk
Whispers at Moonrise
Chosen at Nightfall
Latest Releases
Rick Riordan
Good Old Uncle Rick never disappoints! He's my most read author with 15 books, so you could say that I love all his books and buy them so I can devour them! I've given every single book by him 5 stars and I don't think this will change, so of course he's in my top 3 of all time favorite authors and a natural auto-buy author. I have all of his books, excluding bonus content, but I want to get that as well, when I have a bit of money to spare! Basically Rick Riordan is my fave and I love how he supports diversity and includes it more and more in his books!
Books I already read
Percy Jackson Series
Kane Chronicles Trilogy
Magnus Chase Trilogy
The Hidden Oracle
The Dark Prophecy
The Lost Hero
The Son of Neptune
Latest Releases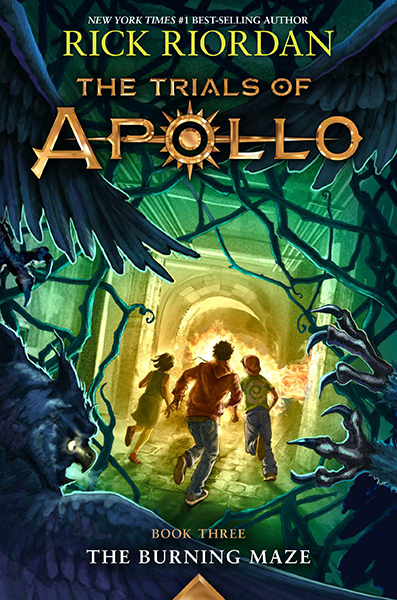 Angie Thomas
Is anybody surprised that I put Angie on this list? I mean obviously I'm going to read everything that she decides to put out, after The Hate U Give took me and the entire bookish community by storm. I'm very sad that her upcoming release On the Come Up was delayed and pushed until 2019, but I'm all the more excited to get my hands on it next year, as I'm sure it's going to be very good! I was fortunate enough to meet Angie last year and she's such a sweetheart & made me feel so at ease!
Books I already read
Latest Releases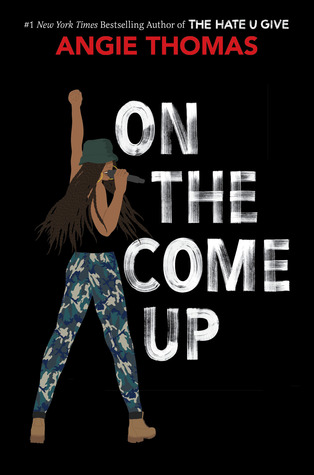 Roshani Chokshi
Her books are so underrated please read them! I have been smitten with this author since The Star-Touched Queen, because it was so good and not at all what the Goodreads Rating might have suggested. The book had everything I wanted – mythology, slow-burn romance, handsome princes, a headstrong heroine and a flesh-eating DEMON horse. And the writing … it's so beautiful and vivid, I wish I could write like that! I'm very excited to read A Crown of Wishes and Aru Shah!
Books I already read
Latest Releases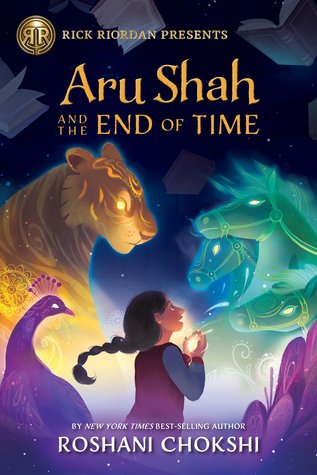 Lynn Raven
You might not know her, but this is the author of my fave book! Like THE favorite book, the absolute number #1 since 6(?) years that no other book has been able to surpass. The book is Blutbraut (which is sadly only available in German otherwise I would scream more often about it), which I have such a fond memory of and which has such a personal meaning to me that no other book will ever be able to beat it. The author's other works are very similar, so I loved every single one I read. Sadly, there are no news on upcoming books, it has been THREE years since her last release and soon I'll have read all of her books I am SUFFERING here.
Books I already read
Blutbraut
Hexenfluch
Werwolf
Windfire
Der Kuss des Kjer
Der Spiegel von Feuer und Eis
Latest Releases
Honorable Mentions
Ashley Herring Blake (Author of "How to Make a Wish")
Ashley Poston (Author of "Geekerella")
Elly Blake (Author of "Frostblood")
Holly Bourne (Author of "Am I Normal Yet?")
Jen Wilde (Author of "Queens of Geek")
Margaret Rogerson (Author of "An Enchantment of Ravens")
Robin LaFevers (Author of "Grave Mercy")
What are some of your auto-buy authors? Do they have any releases in 2018 that you want to buy? 📚