Hello fellow bookworms 📚 It's time for another Tag! This time I chose to do the A-Z Bookish Survey because I was Fizah was so kind to tag me. Definitely check out her blog, she's a really lovely person! The Tag was originally created by perpetualpageturner and the basic idea is that for every letter of the alphabet there's a question that begins with that letter, which is really cool! I definitely had a lot of fun with this Tag!
I tag the following people (if you want to)
Author you've read the most books from
I've read 15 Books by good old Uncle Rick, which reinforces that he's one of my all time favorite authors. It wasn't at all surprising that he would be at the top of this list, surpassing fave childhood authors that I've read a lot of books by. His books are guaranteed to gain my love, meaning that I rated all 15 books 5 stars! I haven't even read all books by him so many more are to be added!
Best Sequel Ever
It's very hard to narrow it down, but I went with the first two books that immediately came to mind. Without a doubt I can say that A Court of Mist and Fury is a fantastic sequel and ways better than the first book – I've never seen such a huge improvement from book 1 to book 2, so I'd say it's my fave sequel ever. I have to mention Glass Sword as well, because I've got a lot of emotional attachment to this book, as it helped me in a troublesome time.
Currently Reading
Who knows
Drink of Choice While Reading
E-reader or Physical Book?
I always go with physical books, as that's the format I personally find most comfortable to read. I like the idea of e-books, but what I love about reading physical books is that it happens apart from any electronics and I need that after a long day at my laptop. I also don't own an e-reader, so when I have digital Arcs I mostly use my father's tablet and Adobe Digital Editions to read them, which works out well for me! However, I don't see the need to invest in an e-reader, when I'll likely not use it very often.
Fictional Character You Probably Would Have Actually Dated In High School Been Best Friends With
Well I didn't date anyone in High School and I honestly don't have a fictional character that I would actually want to date (my faves are usually morally grey, snarky and dangerous). But I totally know a few characters that I would have loved to be best friend with! For this one I'm going with the The Spinster Club Girls Evie, Amber and Lottie! These ladies have very different personalities, but they are super dedicate to feminism (I would love to join their feminism club!) and supporting of each other, so I would love to have them as loyal friends!
Glad You Gave This Book A Chance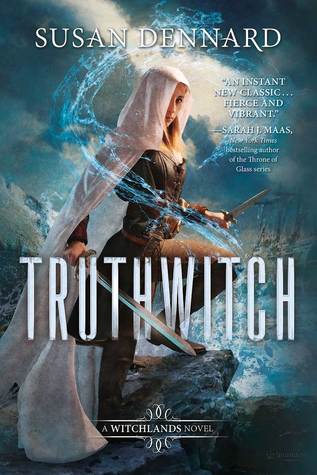 Two of my favorite books of all time!
Hidden Gem Book
I did an entire post about underappreciated books!
Important Moment in your Reading Life
Discovering Booktube
Getting involved in Book Blogs and Goodreads
Receiving my first digital Arc
Starting my WordPress Blog
Just Finished
Who knows
Kinds of Books You Won't Read
Most Adult Romance
Horror
Thriller
Non-Fiction
Longest Book You've Read
I had to check this (go to your Goodreads read shelf and select number of pages), because I had no idea. My guess was one of the Lightbringer books, because they are so long, but I was wrong. The longest book I ever read is actually Harry Potter and the Order of the Phoenix with 870 pages! Honestly, I don't remember the book being so long when I first read it.
Major book hangover because of
I'm going with the most recent book hangovers, that I remember the best! ACOTAR gave me a very significant hangover, not because I liked it so much (I did give it 5 stars), but because I was left wanting more. I knew that the second book was hyped up to be so much better and the first book does leave you wanting more content, especially with Rhys. Therefore, I had to get book 2 to feed my obsession. Shadow and Bone is close second. I read it just at the beginning of March and I'm already obsessing over it and especially the Darkling, I don't want to know how hard the finale is going to hit me.
Number of Bookcases You Own
I don't own a lot of bookcases, at least not as many as I would like to. I have 2 bookcases in total and that second one was acquired 1 1/2 years ago. Basically I have one shelf at home and there wouldn't even be space for a second one, so if I hadn't moved away for attending university I would be neck-deep in book piles. Naturally, my second bookcase stands at my first own flat in my university town and has lots more space, which is a true blessing!
One Book You Have Read Multiple Times
I don't always know how many times I have read certain books, but there was a time when I was obsessed with John Green and reread The Fault in Our Stars over and over again. I don't know how many times, but at least 3 if not more. It was so bad that I could recite the entire first page by heart 😂 Apart from Harry Potter (which I have not read as often surprisingly), I reread a lot of Rick Riordan's books. The top spot goes to The Red Pyramid and The Throne of Fire, which I have reread exactly 3 times!
Preferred Place To Read
Nothing beats reading in bed
Quote that inspires you/gives you all the feels from a book you've read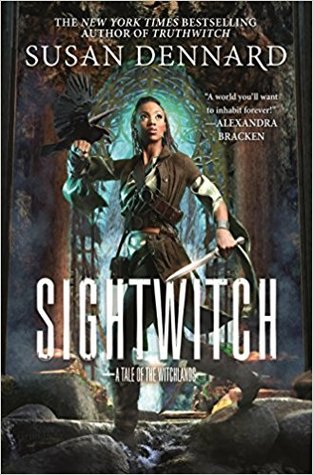 "A person can grieve for herself yet still revel in someone else's good fortune" – Sightwitch by Susan Dennard
Look, this quote means so much to me, it has become my favorite quote lately, as I've been struggling a bit with stress and the like. Even when everything is not good for me, I still get happy for my blogger friends whenever something good happens – you can be happy for someone else while struggling and this quote perfectly highlights this!
Reading Regret
This is 100% not reading more in high school! I didn't read a lot during those years, because I was in the biggest reading slump due to being constantly stressed, having no motivation and not having my priorities in order. I wish that I had kicked my ass sooner, because now I'm eternally behind on popular Series that everyone has already read and hyped up. Sometimes I think about these wasted years and all the reading I could have done back then 😮
Series You Started And Need To Finish (all books are out in series)
Did you mean: every Series ever?? I have SO many Series that I've started and never finished from years ago, that I only now catch up on, so the list is long. However, the most striking example is The Heroes of Olympus Series, as I've only read book 1 and 2 so far despite loving Rick Riordan. These are the only books by him that I have not read yet (excluding any companion or special books), so I need to get to it. However, I'm waiting for Tome Topple to get to book 3!
Three of your All-Time Favorite Books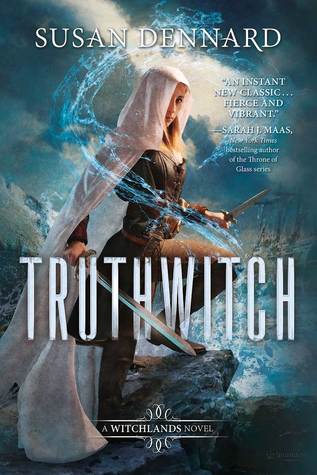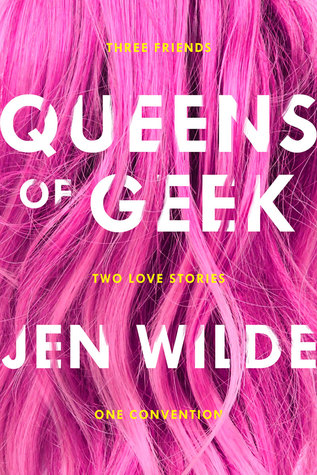 In that exact order, I have so much love for these books! ♥
Unapologetic Fangirl For
I don't know if this is supposed to be a book or author, so I went with the latter. Hello, if you didn't know I love Susan Dennard (author of Truthwitch) so much! Not only are her books fantastic (*whispers* you should definitely check them out if you like Fantasy), she's also a very lovely person. Susan always shares writing tips and has super helpful newsletter. She's also very engaged with her readers and I love that ♥
Very Excited For This Release More Than All The Others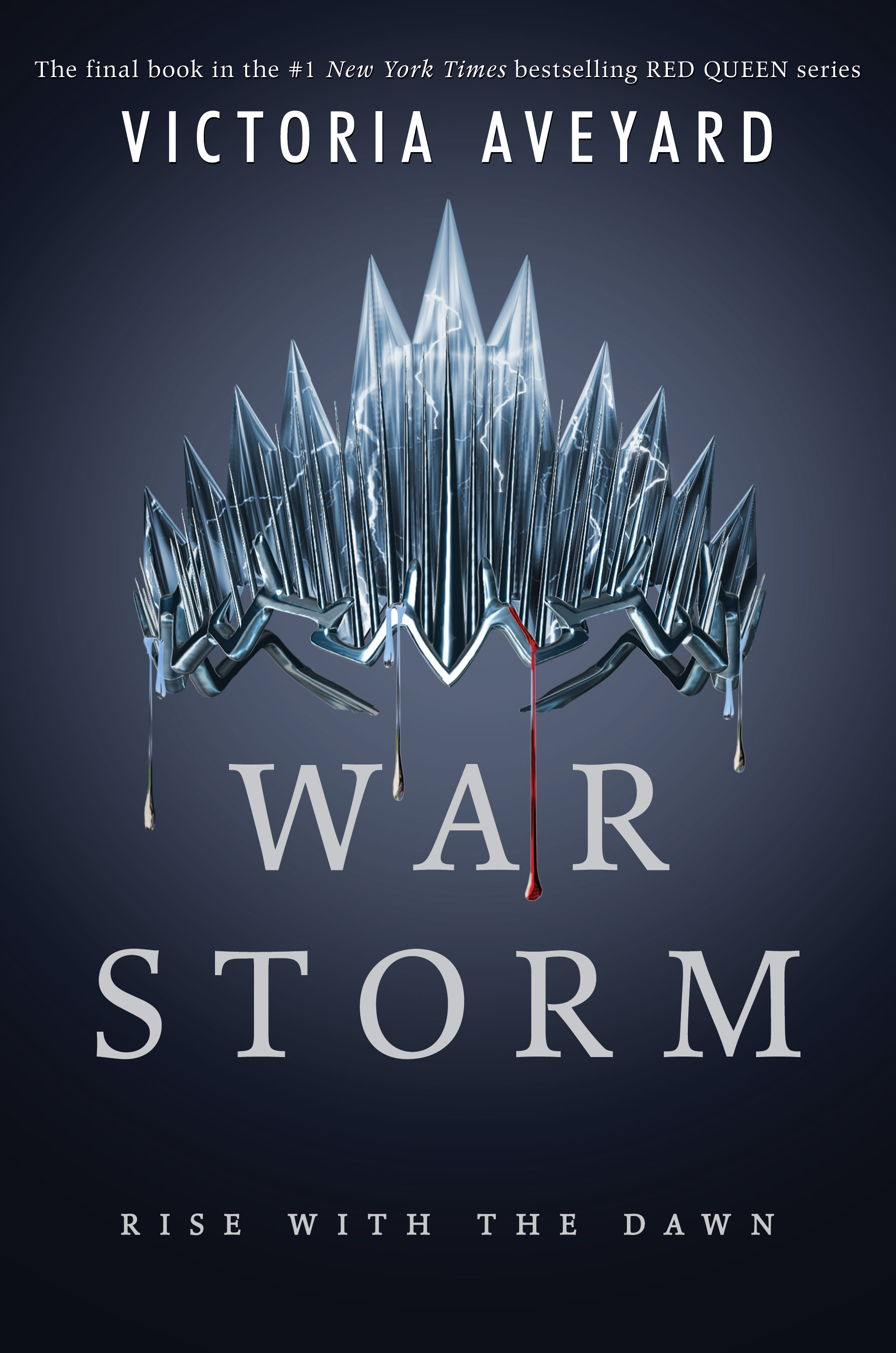 The Red Queen books were the first ones that I got really addicted to when I got back to reading, so they hold a special place in my heart. Therefore, I'm very excited and also a bit nervous for War Storm, the finale to the Series, which comes out May 15th aka soonish! I do hope that this turns out to be everything I wanted, because I don't think I can stomach being disappointed.
Worst Bookish Habit
Well that would be Buying box sets (more like wishing for them for Christmas) and entire Series to binge-read them. This definitely comes from the fact that I haven't read a ,lot of popular Series, so if I start them, I want to be able to read all the books and not wait to buy the sequels. It's not a good habit, because there's always the risk that I hate the first book and have book 2 and 3 already, even if I no longer want to read them. I haven't quite outgrown this, so pray for me 😅
X Marks The Spot: Start at the top left of your shelf and pick the 27th book
Okay I know that these books are super cheesy and really not that complex, BUT I LOVE THEM! I read the books when I wasn't doing very well, so they have a personal relevance, as they kept me distracted. However, I only love the original Trilogy, as the two additional books were so bad I want to erase them from my memory.
Your latest book purchase
I bought a lot of books back in January when I used up my Amazon Gift Card – ever since I haven't bought a lot of books, because money. However, I did preorder Sightwitch, so that would be my latest book purchase. You definitely should read the Witchlands Series, if you love fantasy with elemental magic, Sightwitch was fantastic!
ZZZ-snatcher book (last book that kept you up WAY late)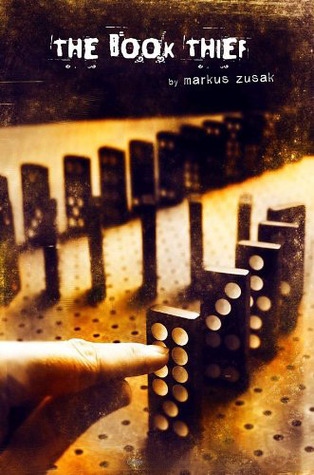 What book stole your precious sleep? Tell me an inspirational quote you love! 📚