Goodreads – Amazon – Book Depository
CW: Ableist Language
Summary
In this third book in the Lunar Chronicles, Cinder and Captain Thorne are fugitives on the run, now with Scarlet and Wolf in tow. Together, they're plotting to overthrow Queen Levana and her army.
Their best hope lies with Cress, a girl imprisoned on a satellite since childhood who's only ever had her netscreens as company. All that screen time has made Cress an excellent hacker. Unfortunately, she's just received orders from Levana to track down Cinder and her handsome accomplice.
When a daring rescue of Cress goes awry, the group is separated. Cress finally has her freedom, but it comes at a higher price. Meanwhile, Queen Levana will let nothing prevent her marriage to Emperor Kai. Cress, Scarlet, and Cinder may not have signed up to save the world, but they may be the only hope the world has.
Review
"Maybe there isn't such a thing as fate. Maybe it's just the opportunities we're given, and what we do with them." 
Yes hello it's time to scream about The Lunar Chronicles again, because I read Cress and I have lots of thoughts and opinions! I have to admit that this Series keeps getting better and better (and longer 😂) with each book, so I'm very hyped for Winter. I could not resist and checked it out of my local library, because I have no self-control … I'm actually busy and Winter is looong, but I'm still going to read it! Anyways, now on with my Review, wherein I discuss all my favorite characters, ships and the feeling I had while reading this book! (and talk about how shook I'm always while watching things unfold)
💕 I related so much to Cress! Out of all the characters I really related to her the most. Cress has been isolated and alone for several years on a remote satellite with no one to keep her company except for the rare visits of her cruel mistress. My heart ached for her immediately, because Cress seems lonely, caught up in the netdramas, news feeds and playing with her younger programmed self Little Cress – not really living her life, rather living it through other people. What I really related to was how Cress got caught up in daydreams, imaging she was someone else to draw her strength, as I sometimes do that too and never have seen a character in a book act like that. Due to her isolation Cress can be a bit naive, she's also very shy and inexperienced in the world – I did relate to that as well. One also cannot forget that she is a highly skilled hacker, so despite being awkward, she is capable. I loved that she got to see more of life throughout the book and finally meet people who were kind to her and gave her a place to stay. I really want her to become friends with the girls. Speaking of the team … her dynamic with Wolf was very interesting, as she's afraid of his wolf side but also seems to get how he sees Scarlet, seems like in an interesting turn of events: both are hopeless romantics.
"I am an explorer,' she whispered, 'setting courageously off into the wild unknown.' It was not a daydream she'd ever had before, but she felt the familiar comfort of her imagination wrapping around her. She was an archeologist, a scientist, a treasure hunter. She was a master of land and sea. 'My life is an adventure.' she said, growing confident as she opened her eyes again. 'I will not be shackled to this satellite anymore.'"
💕 The romance between her and Thorne really drew me in. Their relationship was so very well done, given that Cress has developed a huge crush on Thorne through all her time researching him and Cinder's team. What I loved is that we clearly see that Cress is instantly crushing on him and dreaming about their future because she has never really developed any romantic relationship and is latching onto the first person that fits her daydreams. Thorne even acknowledges this, but is gentle with her and protecting her against this new world that they both enter. I loved how their relationship wasn't insta-love despite Cress being all dreamy for him, it just fit in perfectly with her past and how she had been so isolated. Therefore her huge crush made sense AND both do take a journey together, where they get to know each other better and have to work together. Their dynamic continued to amaze me and keep me entertained for the entire book. Cress sees Thorne as a hero and at least sees the best in him, which was super adorable and actually good for him to see that someone believes he has some good in him. Thorne can get pretty arrogant and carefree, but he came to care for Cress and went after her to protect her. Their relationship is far from finished though, as they both quite haven't admitted that feelings now have developed for real during their time together.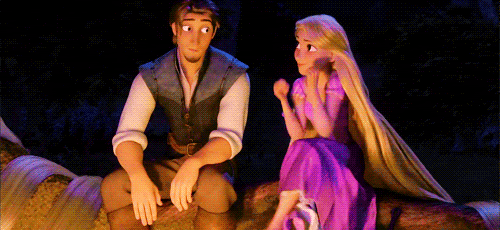 Funny/swoonworthy Quotes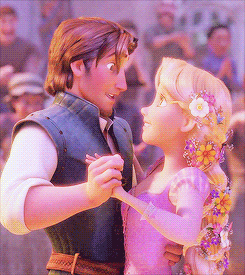 "Captain?"
"Yeah?"
"Do you think it was destiny that brought us together?"
He squinted and, after a thoughtful moment, shook his head. "No. I'm pretty sure it was Cinder."
"How are your eyes?" she asked.
"Well, I've been told they're dreamy, but I'll let you decide for yourself."
"But the captain just shook his head. "That's very good of you to say, Cress. But trust me. I would have blackmailed someone."
"Listen, Cress, I hate to break this to you, but I am sweaty and itchy and haven't brush my teeth in two days. This just isn't a good time for romance."
"Yes," he said firmly. "We are obviously soul mates. Now please, stand up." "You've probably told lots of girls you loved them." "Well, yeah, but I would have reconsidered if I'd known you were going to hold it against me."
"Cress, this is sweet, but aren't I the first guy you've ever met? Come on, up you go."
💕 Of course I loved seeing all my old faves. I mean we get to see a lot more of our cast of characters with each book and I'm always happy about that! This time the focus is on Thorne and Cress like I mentioned above, so I won't talk about them here. We didn't see enough of Scarlet and Wolf in my opinion, but we did see Cinder's struggle with her power and destiny! I loved seeing Cinder develop, we see it more in every book and I'm so here for it. In Cress she is struggling a lot with this path of being queen and overthrowing Levana that has been shoved onto her, that she did not choose herself. In the end Cinder sees herself more as a revolutionary, a term that fits her better and enables her to finally take charge of her path! I also loved her banter with Jacin by the way and how she kept practicing her gift with Wolf in the beginning! Not only Cinder is changing though, Kai is also making changes and questioning the ways of his ancestors, which is something I loved! He is under so much pressure, but insists that there are things that need changing no matter the circumstances – they matter to him. That was really great and showed that Kai is on his way to be a good leader.
One thing I'm missing is so me more female friendship. I honestly kept waiting for a bond to form between Cinder, Scarlet and Cress because we're now on book 3, but that didn't happen. I'm not saying that the girls are hating on each other, as this is not the case, but while they are on the same team they aren't terribly close either. We don't see many scenes where just the girls interact and it's making me sad, because this is SO much wasted potential! We have three amazing female lead but no strong friendship? WHY?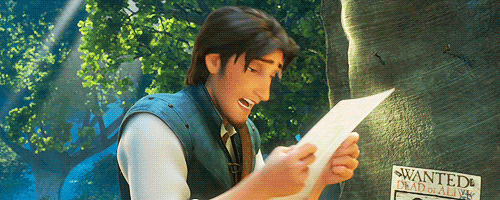 "Don't. Open. My control panel," she [Cinder] said. Releasing Thorne, she shut the plate in her head.
"Then stop going comatose on me!"
💕 I LOVE Jacin, he's my kind of snarky. It's a known fact that I love snarky characters, so I immediately warmed up to Jacin, as he is a very snarky guard who is kind of forced to join Cinder's crew, but has other allegiances. I had no idea that he was one of the guards present in book 1 and I think it's really cool that we see characters before they appear and we actually know who they are. (Same thing happened with Cress in book 1). I'm super excited to see more of Jacin in the next book, because he immediately grew on me. He does not hold his tongue, is skeptical and cynical, which was really refreshing to see. I'm immensely excited for the upcoming romance that is hinted at, because I have a feeling that I will ship the hell out of it!
"Not doing pictures these days?" Jacin muttered as they hurried through the shop. "How very Lunar of you."
Cinder glared against the sudden, burning sunlight. "Very wanted criminal of me too."
💕 FINALLY some Cinder and Kai interactions. Again I cannot talk about the circumstances, but I waited 3 books for this to happen, because those two NEED to get together! They were the first couple to be introduced, so Cinder and Kai always had a special place in my heart and I was glad that we got a bit more content of them compared to book 2. (I mean Kai was always in love with her, who even believed his "she manipulated me and I don't care about her" stuff he kept saying, clearly no one Your Highness) I was very excited to see their scenes towards the end and I'm very interested to see what the next book has in store for them!
"Cyborg. Lunar. Princess. No more secrets. No more lies. Well, just one. She thought she might be a tiny bit in love with him. But there was no way she could tell him that."
💕 Wolf & Scarlet weren't as prevalent in the story as I would have liked to BUT I LOVE MY BBYS. Look I adored these two in Scarlet so I was ready for more content that would make me swoon … but we did NOT nearly get enough, which got me a bit grumpy. I cannot tell you the reason why that happened (because spoilers, check out the spoiler section down below), but we didn't see much of them individually either. I do hope that will change in the next book … but given the circumstances I have no idea at which point we get more shipping content. Anyways, I ADORE them and I demand that they are happy, because otherwise I'll cry … they are just so wholesome and Wolf cares about her above anything else … both of them are breaking my heart with how cute they are. I'm not even making sense any more because they are my OTP, so here's my favorite quote related to them!
"Aaaaw," squealed Iko. "Did Wolf just say that he loves Scarlet? That's so cute!"
Scarlet cringed. "He did not–that wasn't–" She balled her fists against her sides. "Can we get back to these soldiers that are being rounded up, please?"
"Is she blushing? She sounds like she's blushing."
"She's blushing," Thorne confirmed, shuffling the cards. "Actually, Wolf is also looking a little flustered–" 
SPOILERS because I'm having feelings

WHY DID THEY HAVE TO SEPARATE THEM, WHY??? Look I'm a bit salty, because I wanted more content of them, but we hardly see Scarlet after she gets abducted and brainwashed by Sybil. Not only does she suffer horribly (MY POOR BBY) under the Lunar people, she also gets forced to be Winter's friend in the end. The last thing isn't too bad, but a) I hate all the ableist comments Scarlet makes and b) I'm fearing that we will see Scarlet at her side for most of the next book, which would mean a very late reunion with Wolf and not enough content. Idk I just hope they reunite in Winter quickly and not on page 500. Speaking of him, we also didn't see a lot of Wolf with him being hurt and basically being devastated by Scarlet's loss – so I was a bit grumpy that those two were written a bit out of the picture to keep up with the rest of the (quite big) cast. I just want more content for them in book 4 (and the novella collection?)!

"She's my alpha," he murmured, with a haunting sadness in his voice.

[ahahaha excuse me while my heart is beging ripped into pieces]

💕 IKO is still the absolute best, funny android. Look Iko is the best supporting character there is! She's super funny, unashamed and just so unique that I continue gushing about Iko in every single Review I do of this Series. I also LOVE Iko's relationship with Cinder, we have seen it from the very beginning of book 1, but it continues to remain one of my favorite friendships in the books (despite Cinder and Thorne's banter being pretty hilarious)! I'm also very excited that Iko got her own graphic novels, but I'm a bit nervous, as I have heard a few mixed Reviews about them.
"Before she could finish, Iko pulled her against her bosom, squeezing and swaying and trembling with joy. An android. Trembling with joy. "You're the best mechanic an android could ever ask for."
💕 I loved how the plot came together. With each book we get more and more actions as well as twists, which explains why the sequels increase in length. I think that's a reason why I love each book more: we get to see a lot more of this world and slowly figure out how everything connects with makes for a lot of shocking twists and turns. I absolutely loved what the main mission of this book was (technically a spoiler, so I won't mention it here) and how the stakes continuously increased, which all build up towards an epic finale. By now we are also introduced to almost all characters that are going to be relevant and I'm really intrigued where the next book will lead us with them and the entire situation that we have at hand! While I wanted to see more of certain characters, I was still happy to spend time with others and hope to see everyone fighting together in Winter.
IN CONCLUSION: The Lunar Chronicles just keep getting better and better and Cress was certainly a testament to that. I loved this book and finally getting to know Cress, who was immensely relatable and so easy to love! The main ship with her and Thorne was swoonworthy as well and I loved getting to see my old favorites and discovering new ones! The plot totally blew me away and I was in pain, because certain characters were kept apart.
Have you read the Lunar Chronicles? If so tell me what your favorite ship is! 💕