Goodreads – Amazon – Bookdepository
CW's: Violence, Mild Drug Content, Inferred (+ highly condemned) pedophilia, alluded parental abuse **
Summary
Enne Salta was raised as a proper young lady, and no lady would willingly visit New Reynes, the so-called City of Sin. But when her mother goes missing, Enne must leave her finishing school—and her reputation—behind to follow her mother's trail to the city where no one survives uncorrupted.
Frightened and alone, her only lead is a name: Levi Glaisyer. Unfortunately, Levi is not the gentleman she expected—he's a street lord and a con man. Levi is also only one payment away from cleaning up a rapidly unraveling investment scam, so he doesn't have time to investigate a woman leading a dangerous double life. Enne's offer of compensation, however, could be the solution to all his problems.
Their search for clues leads them through glamorous casinos, illicit cabarets and into the clutches of a ruthless mafia donna. As Enne unearths an impossible secret about her past, Levi's enemies catch up to them, ensnaring him in a vicious execution game where the players always lose. To save him, Enne will need to surrender herself to the city…
And she'll need to play.
** Big Shoutout to Amanda for including content warnings on her website!!!
Emotional Review
"The worst hurt in the world was the kind you grew to accept."
Yes hello this is going to be a very emotional not so professional Review because I have A LOT of feelings about this book and they need to be expressed in quotes, gifs and lots of fangirling [edit: I mostly managed to stay coherent, go me]! Obviously that means that I absolutely LOVED Ace of Shades like I had been hoping to, which is delightful – this book immediately goes to my best-of shelf on Goodreads. Again the biggest thank you to Swetlana (click the link for her Review!!!) for sharing the book with me during her traveling book project (with Sandra) I still cannot express how grateful I am! 💗 💗 💗 I had a lot of fun reading Swetlana's and Sandra's comments in the book and overall had a great reading experience! I cannot wait for the next book to come out and I'm super sad that we will have to wait until next year 😦 [2019 is going to destroy me with all the amazing book releases]
How I felt about
… the world-building & setting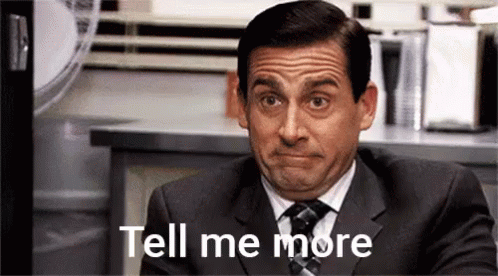 "Don't speak about yourself unless asked. Never show fear. Never allow yourself to be lost. Don't trust anyone unless you must."
Everything about this world hooked me in and was fantastic 💗 I knew just after a few pages that I would come to love the world-building, because it was just right up my alley. Blood Talents and Split Talents?? Talents that are of Aptitude (like dancing) and those that are more of a Mystery (like lie detection)??? This is 100% my thing and I adore how the talents were introduced and shown throughout the book, it made me want to have magical talents of my own so badly! And the talents were not even all of it: we also got a cool background story with a revolution, Mizer Kings and all that happened not too long ago, which I always love seeing as we get to witness the immediate consequences. Then there is New Reynes, the city, itself with its gangs, crime and danger that were all very intriguing and made for a great atmospheric setting. At the heart of it all is the namesake of the Trilogy: the deadly Shadow Game … very mysterious, very deadly. One thing I do wish we had gotten to see more was the world outside of New Reynes and more of the gangs, especially the Doves (with their murderous lady) who we did not see at all. I just want to know SO much more about this world!
… the characters
"Sometimes we're not who we want to be because we're supposed to be something else."
I want to give Levi all the love 💗 Oh look another favorite that I have adopted! (I basically adopted all the characters it's fine) Levi is the Iron Lord and he is VERY precious, but the kind of character to deny that he is any good and the one to insist that he isn't worth much at all – aka my fave, who deserves all the love. But I'm serious, Levi needs to get more love, because he thinks so lowly of himself and it's hurting to watch him full of regrets about his gang and trapped in a deadly con that could very much kill him if he is not careful. Levi fully believes that he is letting everyone down and that he does not even deserve his gang's loyalty – like NO HONEY you are amazing!! He's trying to be different from the other street lords and it's breaking my heart how much Levi still believes that he is of no use. He cares about everyone so deeply!! He is also very sassy and mischievous, another trait I love seeing in characters. Levi can definitely appear tough and snarky, but deep down he is a very caring cinnamon roll that deserves only good things!
I love my girl Enne 💗 She has already become one of my favorite YA protagonists, because wow I'm speechless about how great of a character Enne is – MY GIRL. So basically she was raised as a lady, something she cannot so easily override, not even in the city of sin, but that just made her clashing with this new world so much more interesting. I definitely admired her determination in finding her mother Lourdes and how Enne would not give up, despite realizing how different his setting was from everything she had experience before. What I loved was that she has such a complexity and depth, Enne is not only stronger than everyone anticipated, she is also vulnerable and desperate. She is becoming a different person in this city, tougher and harder to break, but also still shows remnants of who she was before. Her character Arc is a lot about discovery and Enne surely has a lot of interesting developments yet to make, the path she is headed on is surely something that will be explored later. Basically I love my girl, she can kick some ass!
Lola, my knife-loving girl 💗 We only meet Lola later on, but I LOVE her so much as well! The first indication that she is my girl is that Lola loves her knives and like that's so iconic, it made her so easy to like! It's hard to say more without spoiling why she meets the others, but just let me tell you that I need more Lola in my life, because there is a lot I still want to know about her. We get to see what her past looks like a bit and it just made me root for her even more. I also loved that Lola is pretty clever and can also be a bit awkward (and like a loyal lost puppy, you can fight me on this 😂), like … same! I'm 100% want for her and Jac to become good friends so they can finally get Levi and Enne to kiss, I NEED MORE CONTENT for her, please!
Jac is too precious 💗 Of course all the characters are very precious, didn't you know? Jac is Levi's best friend and fellow member of the Irons. He deeply cares about Levi, because those two have been through all the hard times together, especially when Jac was addicted to some drug (I did forget the name though) and it was Levi trying to save him. Basically Jac is a very loyal person, he would do anything for Levi and he immediately managed to worm his way into my heart, because how can you not love him? I'm very much rooting for Lola and him to become friends and conspire to get their two other friends together, yes this is my wish for the sequel! (and for no one to die ahaha … I'm worried)
Reymond is my morally grey fave 💗 Look you know I'm always on the lookout for some morally grey characters to stan and there Reymond was, the Scar Lord, who is totally not a nice person (except that he isn't all that bad either). See that's my fave! I was very intrigued by him from the start, because Reymond has a lot of history with Levi and both are kind of like brothers even though they lead opposing gangs. The Scar Lord might very blunt and not really considerate (He also can detect lies, that's so cool!), but he's not a monster. I think it's better if someone is upfront than lying. He also cares about Levi and sees something good in him, after having protected him for a while, I'M HAVING FEELINGS about those two!
SPOILERS (+ lots of emotional screaming)
HOW DARE YOU KILL REYMOND??? I'M FEELING ATTACKED!!! He was just slowly becoming my new fave and then you killed them??? I'm still not over this, I didn't even see it coming and I'm emotional even though I finished the book. Like … can someone please resurrect him?? Are there no necromancers in this world? This also worries me for the sequel: who else will die??? I AM HAVING FEELINGS. BRING BACK REYMOND!!! why do my faves have to die???
… the plotline

"People don't play this game to win, they play this game not to loose."
The plotlines kept me on the edge of my seat 💗 I adored how the plot was done, it was the perfect blend of action and high stakes but also character interactions, so I had a very good time reading Ace of Shades. I would have probably devoured it all in one sitting had I not been so busy with school and traveling, which got me really distracted. However, reading the book was a delight anyway and it's one of those books that completely touch your heart only to rip it out in the next breath. Like I said, I loved all the action scenes that made me hold my breath, but I also swooned for the slow burn romanced and rooted for the characters and their friendships. Ace of Shades got me so invested in the story and got a lot of amazing twists and turns that left me breathless (shout out to Swetlana, our master at coming up with theories that proved to be true later!).
… the relationships
Enne & Levi 💕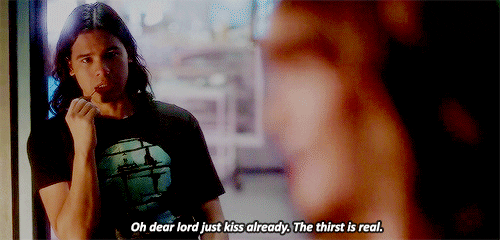 Ah yes here is my slow burn ship!!! 💗 I was shipping those two from the very beginning, because once I spot my ship it's over: I'm head over heels invested in them and will swoon. Now I adore a bit of enemies to friends to lovers and slow burn, so Enne and Levi had the perfect basics to become one of my OTP's. Not only that, but their relationship features so many other tiny tropes that I utterly adore and swoon for, so I was grinning during all their banter and interactions. Both are pretending not to have feelings for the other one and trying to tell themselves that they are not really coming to love the other (news alert: YOU ARE FALLING IN LOVE OMG). That's one of my favorite things to read about (and the mentioned banter of course, I LOVE me all the banter). Plus the thirst is real with those two, I need a kiss asap 😂 You know I love slowly building relationships with mutual trust and understanding, but also … like please kiss, I'm rooting so much for you!
Levi & Jac 💗
I love friendships that just … break my heart 💗 I mean obviously I loved Levi and Jac my precious bbys! I just … aaah it's harder to talk about those two because I'm so emotional when it comes to their friendship! Now Levi is the Iron Lord and Jac is in his gang + he's his long time best friend (forever) that will always support him. Those two just have a unbreakabale bond and also have been through a lot of hard times together, something tat just cements their friendship. When everyone else is gone, Jac will always be there for his best friend and Levi for him, which is exactly the kind of friendships that everyone would love to have. 100% approve of Jac and Lola getting Levi & Enne together, it needs to happen!
Lola & Enne 💖 
I was rooting for their friendship all along 💗 Those two had a more rocky start (as expressed by my chosen gif), which you will understand once you read the book, so their interactions weren't exactly warm and fuzzy. That totally made sense given the circumstances but I was screaming for them to become FRIENDS from the very first scenes, because damn it Enne needs some female friends that she can kick as with! Luckily my wishes were heard because we got an "I don't want to be your friend, except now we're beginning to kick ass together" – 100% content and ready for more girl power in the sequel! I'm all here for unlikely friendships, so I'm very much pleased to see that we now have a team that includes Lola and promises a lot of heartwarming friendships in general. I do want even more bonding for those two, because they are my fave ladies!
… the ending
I need the sequel like right now 💗 So I expected the ending to rip out my heart and stomp on it with a brutal cliffhanger, but luckily I was spared … which does not mean that I don't want the sequel right now. BECAUSE I DO. How in the world will I wait for a year for book 2 to come out??? Especially as things are very NOT okay and will get even worse in the next book, meaning that NO ONE IS SAFE and I'm still very much emotional and worried for all my faves. I do not trust that Amanda will be kind to our hearts, so let's stay on alert and wait (noooo) for the next book to come out!
IN CONCLUSION: Ace of Shades was exactly as good as I hoped it would be and completely meet my expectations! I adored the world building, the fantastic high stakes-plot and the amazing characters that really made me root  for them. This book has so many great elements like its atmosphere, vivid setting and great strong relationships. You must give this one a try if you love fantasy, danger and high stakes!
Have you read Ace of Shades? Tell me all about your feelings! 💗