Hello fellow bookworms 💗 I was tagged for a lot of awesome awards and tags recently so I decided to make a longer post answering all the cool questions – kind of like a big bookish Q&A with me!  I've been tagged for the Sunshine Blogger Award twice now which is incredible so thank you so much to Kay Wisteria and Becca for nominating me, it means a lot to me ❤️ Not too long ago Swetlana also tagged me in the 20 Questions Tag, so I thought: why not include more fun questions to answer in this post? So thank you so much for tagging me! ❤️ I won't be tagging anyone specific for the Award of Tag, because I don't know who has done it yet or wants to, but you can totally consider yourself tagged anyway!
Sunshine Blogger Award Rules
Thank the blogger who nominated you in a blog post and link back to their blog.
Answer the 11 questions the blogger asked you.
Nominate 11 new blogs to receive the award and write them 11 new questions.
List the rules and display the sunshine blogger award logo in your post/or on your blog.
Becca's Questions
Do you dogear/highlight/sticky note your books?
I sticky note my books, but I've only recently begun doing that and I already love it so much! It's a great way to find favorite quotes more easily and I also have a color index (orange = funny scenes, pink = romance scenes, green = favorite quotes, yellow/blue = other memorable moments) For the traveling book project with Swetlana I also wrote in a book for the first time! (That's why I bought the colorful pens above!)
Brand new books or secondhand/library books?
EVERYTHING. Of course I love buying new books, be it online or at the store, so I can add them to my bookshelf. However, I love getting my hands on some secondhand books too, because they are cheaper so I can buy more of them 😈 There is this AMAZING used bookstore for English books in Berlin (called Curious Fox) that I went to last year, you must visit it if you ever come to Berlin! And since my local library is pretty well-stocked for German circumstances I'm regularly devouring library books as well.
Where do you get your bookmarks from?
A lot of my bookmarks are those I got for free with book purchases or on book cons! I did buy myself a few bookmarks as well, three super cute magnetic bookmarks that are New York themed and a normal one with cute owls on it!
How organized is your blogging schedule?

Very organized, as you can see because I'm 100% a planner in all areas of life 😂 This is the calendar on my Laptop that I use to schedule, because I love that it always reminds me when a post is supposed to go up. Hearts before the posts indicate that I have already written it, there is also the red telephone that indicates the post is still in my drafts. 10/10 would recommend this method
Do you listen to music/watch videos while blogging?
Depends on where I am. When I'm alone at my flat I usually listen to a bit of music or some Booktube videos that don't require a lot of my attention. It definitely helps get me into the blogging zone. It's usually harder when I'm around people, but even then the TV is mostly on in the background. I can usually ignore that pretty well.
What's your favourite movie/tv adaption of a book?
Show us a photo of your bookshelf!
How often do you visit Goodreads?
Uhm … daily yes I'm a Goodreads addict always stalking everyone's status and reading lots of Reviews, which kind of is dangerous for my productivity since there is also Twitter. To think that I only got Goodreads two years ago … and now I'm obsessed.
Do you have any webcomic recommendations?
Oh I'm so sorry but I don't have any 😦 That's pretty sad but I have no idea about great webcomics, but if you do, please tell me in the comments what I should check out!
What's the one book you are waiting for more than anything?
BLOODWITCH (Susan Dennard) # book 3 in the Witchlands Series featuring my FAVE Bloodwitch named Aeduan
KING OF FOOLS (Amanda Foody) # book 2 in the Shadow Game Trilogy and I'm already so scared and stressed
What's your guilty book pleasure?
I don't think I have anything that comes to mind right now!
Kay's Questions
 What are your OTPs?
THIS IS A VERY DANGEROUS QUESTION, because it will end with me ranting about all my favorite ships for 50000 years. Let's just go with the Top 3 alright? That's more manageable, but just know that there are SO many more ships out there that I didn't manage because otherwise this post would be way longer!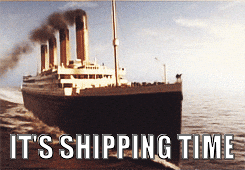 Number 1: MALEC
Number 2: SCARLET/WOLF
Number 3: ROOK/ISOBEL
Favorite classic?
I usually never reach for classics, so A Christmas Carol is one of the only classics I actually like and have voluntarily read! I'm a huge Christmas lover, so this is my annual festive reread and of course I also rewatch the movie (the animated one!) because it never fails to put me into a festive mood!
Favorite place to read?
Nothing beats reading in bed
Favorite Disney movie?
Oh my god I loved Arielle so much when I was younger, I ADORED it and got so obsessed. I still remember having it on video tape, so it was a very, very long time ago and I haven't watched the movie (and there was also a sequel!) in ages. I might have to do that someday, because this movie was such a large part of my childhood. I liked Arielle so much and I loved all the mermaids – this really makes me want to read some more books about mermaids and the sea!
Book character you relate to the most?
I feel like I'm most like Taylor (Queens of Geek), because I can relate to the anxiety that she struggles with and also the fact that she's a huge fangirl. It's hard to get this into words, but her character has meant so much to me, especially with the journey that Taylor goes on and how she shares a lot of insecurities and worries that I have as well. Cath (Fangirl) is similar, as she does struggle with social anxiety, is a fellow writer and lover of a popular book Series. Her struggles adapting to university and feeling alone really resonated within me. Lastly, I do find myself relating to Juliette (Shatter Me), because I often don't feel comfortable around other humans and tend to shrink into myself. I do get how she often feels overcome with self-pity and has a hard time getting herself together.
Favorite book to movie adaptation?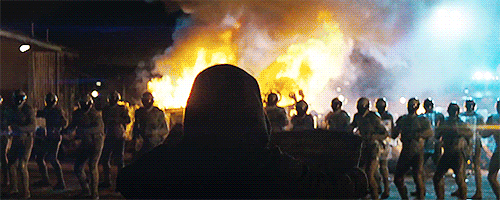 I have to go with Catching Fire (and all of the Hunger Games adaptions) because they are amazing and truly on of the only book to movie adaptations that I'm 100% happy with! The first movie was pretty good as well, but the adaption for Catching Fire was even better and totally drew me in. I loved how it was done and I really have to watch the movie again, as I have only fully watched it two times. I actually don't own any of the movies on DVD (idk why), so I should buy them as well! I'm sure I can get them somewhere secondhand.
Some book boyfriends? Favorite Male Characters
yes I have a type of favorite character
Crowley (Supernatural) 💕 (not from a book, but the ultimate favorite)
Magnus Bane (Shadowhunters) 💕
Aeduan (Truthwitch) 💕
Newt Scamander (Fantastic Beasts) 💕
Rhysand (ACOTAR) 💕
The Darkling (Grisha Trilogy) 💕
Holland (ADSOM) 💕
Book villain you would be bffs with?
Oh this was actually very hard to say, because most villains would probably kill me and not befriend me. Most villains are scary so a friendship doesn't seem the most likely thing to happen. But if I go with my gut, I would say Adelina from The Young Elites. Her Arc is all about becoming a villain, so she counts. However, I think I would most likely to be friendly with her (not friends though, as she doesn't really trust anyone), because I'm generally a nice person and would also get along great with her sister, who she really loves.
Favorite book with a pink cover?
I just had to choose Queens of Geek, because it was one of my favorite reads last year and I still love it so much! The book is full of nerds, fandom love and amazing friendships so I immediately fell in love with it. Not only does Queens of Geek offer amazing representation, it also really connected with me and meant a lot to me, especially as I related so much to Taylor. Everything about this book was perfection and I want everyone to read it!
20 Questions Tag
1. How many books are too many books in a book series?
Interesting question! I feel like that depends on the Series itself, some books Series have a lot of great potential and a large world that can be explored, so if they are done well I don't have a problem with 6 books. However, anything up to 6 books can also go terribly wrong with wonky plotlines and it feeling dragged out. I feel like anything more than 6 books is critical. I feel like books rarely leave that much content and I would rather have a spinoff Series or prequels than a Series that never ends and keeps getting worse.
2. How do you feel about cliffhangers?
I FEEL SHOOK. Or rather I'm screaming about having to wait ages for the sequel. Cliffhangers are only a problem if I don't have the second book right away, otherwise I don't mind them. Of course Cliffhangers leave me feeling often speechless, especially when there is a twist at the end, so I would say that I love them nevertheless. No matter how much they make me scream and beg for the sequel, all writers are a little bit evil (I can confirm as I am one) and love to leave readers hanging in the open and wanting more.
3. Hardback or paperback?
I'm 100% a paperback lover. The main reason is that paperbacks are so much cheaper than hardcovers and since I have limited money available I would rather buy the cheaper format and get to buy more books than invest in an expensive hardcover and not be able to buy as many books. I also don't mind paperbacks at all, I really don't care about cracked spines, as long as you can still read the book (and it's not falling apart) it's fine. Occasionally, I invest in the hardcover if I cannot wait for a book to come out in paperback (usually I wait, but some books don't get paperbacks & twice it has been the case that the paperback is out but unavailable everywhere) or if it's really, really special to me. An example would be the Red Queen Series, I always invest in the hardcovers, because the paperbacks come in 2-3 different formats/heights and I love the Series, so I treat myself.
4. Favorite book?
THIS IS SO HARD OMGGG. I will just go with my Top 3 okay? Because I have so many favorites, just check out my best-of and favorite shelves on Goodreads if you want to do know more! It's just impossible to narrow it down and mention all the books that I love, because there are so many favorites that totally own my heart by now!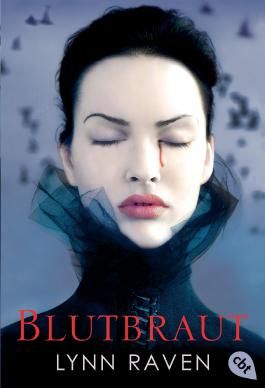 5. Least favorite book + 7. The most recent book you just couldn't finish?
Since they are the same book I combined both questions. The book I'm talking about is Uprooted by Naomi Novik – by no means is this my least favorite book, but I didn't want to spill all the tea and talk about the books that I've hated in the last two years. Therefore, I'm going with a recent disliked book and as I read Uprooted this year  and it's my only 1 star rating and also a book I couldn't finish it fits perfectly. I was actually excited to read Uprooted, because so many people had been gushing about it … but it totally didn't work for me. I couldn't even get halfway through the book when I gave up. To put it shortly: I hated the love interest and the 'romance' because there was soo much verbal abuse … like why?
6. Love triangles, yes or no?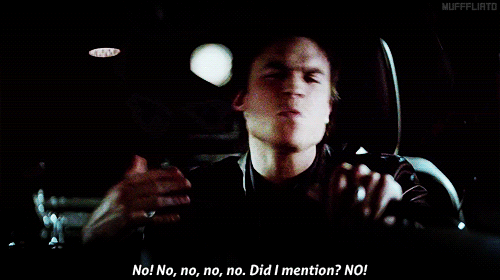 I've just had too many bad experiences with love triangles. That's mainly why I'm so against them and absolutely hate when I read a book and this trope pops up. I have almost never seen a love triangle that was done well – The Infernal Devices will remain the only exception. The problem for me is that most of the time this trope isn't well executed at all: I can never root for both love interests, I either a) don't care about any of them or b) ADORE one and DESPISE the other making it stressful and me fearful that the love interest I hate will be endgame. So yeah, I'm never a fan of the jealousy, drama and 'who will I choose' aspects that tend to turn  up. I just would love to see a love triangle done differently.
8. A book you're currently reading?
9. Last book you recommended to someone?
I'm always screaming about my favorite books to everybody who will listen, so this was really hard for me to narrow down? I'm going with my most recent favorites, which would be Ace of Shades and The Brightsiders – both are fantastic books and they are out now, so PLEASE READ THEM! I can only highly recommend them and both books immediately managed to become part of my best-of 2018 shelf. My Reviews are already up, so you can check them out of you want 🙂
10. Oldest book you've read? (Publication date)
First published: October 16th 1950 
11. Newest book you've read? (Publication date)
Published: May 22nd 2018
12. Favorite author?
… have you heard of Susan Dennard yet? If you do the main goal of this blog – which is to scream about her and the Witchland books at any  opportunity – has been achieved. In short: I ADORE her books, they are amazing and she is such a lovely human being, very engaged with her fans and has an amazing collection of writing resources on her website! I have a lot of love for her and she easily became my favorite author in the last months, because I love everything she does and everything she writes.
Runner ups: Rick Riordan & Lynn Raven
13. Buying books or borrowing books?
Both! Like I said before, I of course love buying new books. It's always a great feeling to be able ot buy a new book that you are really excited for and add it to your collection. However, I'm also fortunate enough to have a really well-stocked local library ever since I moved away for university. They have a lot of English books for a German library and a huge YA collection overall. Therefore, I use the library a lot, because I won't live here forever and I know that not every library is as well-stocked as mine. (My old library was tiny and barely had any YA books, let alone in English, so I feel the struggles)
14. A book you dislike that everyone else seems to love?
I have a few unpopular opinions myself, so now it's time to choose which one I want to show you. As it tends to the case, the hype has failed me several times and got me disappointed because I had too high expectations or because I just couldn't see what the hype was all about. One of the first hype disappointments was actually Aristotle and Dante discover the secrets of the universe. Everyone seems to love this and say it's their favorite book, but it didn't work for me at all. I couldn't get behind Ari's behavior and thought process, so I began to hate how he reacted, especially towards Dante. To completely spill the tea: I couldn't root for their relationship at all, because like I said I hated Ari and wanted Dante to end up with someone way better.
15. Bookmarks or dog-ears?
I adore Bookmarks, so Bookmarks it is. On the subject of dog-earing: Everyone can do what they want with the books they buy, so I have never had anything against it. The quickest way to get me to roll my eyes, is to call dog eating 'monstrous' or something equally dramatic. I don't personally do it, but I don't mind if people do it. On the subject of bookmarks: I used to use anything I had close-by as a bookmark a few years ago when I didn't have my fancy magnetic bookmarks. My top 'bookmarks' from back then? Tissues (unused of course!), receipts and random scraps of paper.
16. A book you can always reread?
17. Can you read while hearing music?
I don't really listen to music during reading. I'm one of the people who like to read in the quiet if possible, because music tends to distract me. I have listened to those acoustic live streams on Youtube, but I cannot do music with lyrics. I'm only listening to acoustic music when I'm feeling very restless during reading. Normally I like to have a quiet environment. When it comes to the TV – I can read with that in the background, but I absolutely avoid it, because it makes concentrating so hard. Now I don't always need absolute quiet, I can read on the train perfectly fine, as I tend to tune out any unwanted chatter among me.
18. One POV or multiple POV's? (POV's = Point of views)
Whatever works for the story, but I like multiple POV's. I don't have a very strong preference and can work with both. I know a lot of people who dislike it when the first book is in One POV, but then later when the sequels come out it expands to multiple POV's. I never had problems with that, I will take anything, as long as it makes sense for the story. However, I do love multiple POV's a lot too, so I will admit a little preference for that, just because I have read some amazing books that totally rocked that! (I mean … my fave Truthwitch is multiple POV, so there's that. The more I think about it, the more I see that a lot of my faves have more than one POV!)
19. Do you read a book in one sitting or over multiple days?
Depends on the circumstances. Normally it takes me about 3 days to finish an average length book, given that I have time to read each day for a bit in the evening. However, when I have lots of time and the book is good I will also inhale a book in one day or one sitting, because I cannot stop reading. So I would say that I do both depending on the time and the book I'm reading!
20. Who do you tag? 
I'm just tagging whoever wants to do the Tag! Let me know via pingback, if you decide to do it, I would love to read your answers 💗
Do you listen to music while blogging/reading? What book villain would you like to be BFF's with? 💗