Hello fellow bookworms 📚 it's finally time again for Tome Topple, after the Readathon took a bit of a hiatus since September as all the hosts were very busy with real life! If you don't know Tome Topple Readathon is all about reading huge books (over 500 pages) – called tomes – and was created by Sam @ Thoughts on Tomes! It's also one of the first Readathons that I ever participated in and therefore has a special place in my heart!
Co-Hosts for Round 6 📚 
Adriana – youtube.com/user/perpetualpages
Sarah-Jane – youtube.com/user/thebooklifenetwork
Sian – youtube.com/user/readersrambles
Caz – youtube.com/user/littlebookowl
Now unto the most important facts! The Readathon will take place from June 29th to July 12th, so it actually starts today. I'm excited to start reading, but this round of the Readathon literally takes place during the two worst weeks, as I will have to enter study hell and prepare for exams + the presentation of my research project. Therefore, I'm also a bit sad that I won't be able to use the Readathon as much as I planned to, as I had plans to read two 700 page books to finally get them off my TBR. That won't happen obviously 😂 I'm aiming to read 2 books instead of 4  with 500ish pages instead of 600 or 700. After all there will be hopefully a new round in a few more months where there won't be exams 😄
Reading Challenges 📚 
1. Read more than 1 tome
2. Read a graphic novel (still over 500 pages!)
3. Read a tome that is part of a series
4. Buddy read a tome
5. Read an adult novel
My Tome Topple TBR 📚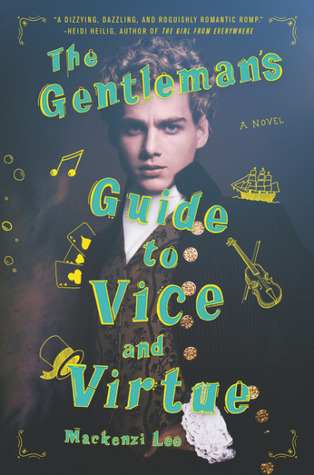 1. The Gentleman's Guide to Vice and Virtue (Mackenzie Lee) 📚 
Pagecount: 513 pages
Well obviously I have been wanting to read this ever since it came out, but never got around to (that's why it's on my 2018 TBR). First it was because I didn't own the book, but then I got it for Christmas and I still haven't read it. Tome Topple is a great chance to finally join in with the hype! Everyone says that this book is a lot of fun and easy to get through, which is exactly what I need during the stressful weeks of studying and preparing for my presentation. I really hope to love The Gentleman's Guide as much as everyone else and end up with a new favorite!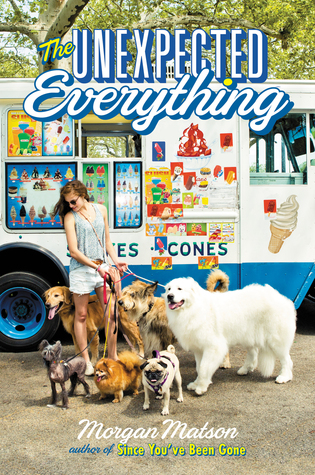 2. The Unexpected Everything (Morgan Matson) 📚 
Pagecount:  519 pages
This is actually a library book that I had wanted to check out for  a while now, especially as I finally want to see what all the hype around Morgan Matson is about! I don't plan to read all of her books, but this one sounds interesting and for a contemporary it's more on the longer side. Therefore, it's perfect for Tome Topple and hopefully will provide a lighter, more fun book, good for relaxing between study sessions. I really hope to get at least a bit into Morgan Matson's books and I hope that there will be a bit of fluff to keep me company during the more stressful days.
Are you participating in this Round of Tome Topple? If so what will you be reading? If not, what are your favorite tomes? 📚