Hello fellow bookworms ☀️ LOOKS WHO'S BACK from the hiatus! It's me 👍 I will be catching up on comments (sorry guys, I didn't have a lot of energy/time to answer them, but now I have) and blog hopping (I have bookmarked about 80 posts to read from the past 4 weeks, this is going to take a while) in the next few days! Instead of a traditional Wrapup (which would be super late) I will be talking about the books I read in a "What I've been up to" Post next week or so!
Now back to the Readathon! Since I have a lot of time in the next weeks (and will have the entire apartment to myself) I will be participating in the Summer Biannual Bibliothon 🎉 Like the title already says this is a Readathon that takes place twice a year, in summer and in winter. Ever since I saw emmmabooks talk about it (she's a host, but not for this round) I have wanted to join since there are fun reading challenges and more. This time the Readathon takes place from July 14th – July 20th! You can find the Readathon on Twitter and watch the video below to get to know the challenges and all other important information if you would like to join in!
I could also convince my ultimate Readathon Buddy and fellow blogger Swetlana to join me and I had so much fun planning our TBR's together, it's amazing and the Readathon sure will be a lot of fun for us 😍 Make sure to check out her TBR as well!
Hosts for this Bibliothon ☀️
Reading Challenges ☀️
Group book: THE WICKED DEEP
Choose from someone else's TBR (suggested by @LizzardReads)
Try the first chapter of 3 books and pick 1
Read a book that has been on your TBR for over a year (suggested by @Swizzlemonster1)
Read a predicted 5 star read (suggested by @Shannon23xo)
Own voices – different than YOU
Read the last book you bought (suggested by @MyBookBehaviour)
My Bibliothon TBR ☀️
I adore the Reading Challenges, it's like they were made for me, so obviously I want to complete as many as possible! Despite having lots of time I'm aiming for 4 books (you're allowed to double up on the challenges!), because I have a few other things I want to catch up on like Netflix, blogging and writing & I feel like 4 books is the most I've ever read in one week. After just getting off university I don't want to burn myself out with reading. Gladly I was able to choose a lot of great books and I'm excited for all of them! The only challenge I won't complete is to read the group book, as it's not on my TBR and it's not available to me as I don't want to buy it. Apart from that I really hope to complete as many books and challenges as possible!
Choose from someone else's TBR
A Court of Mist and Fury (Sarah J. Maas) ☀️ 626 pages
Like all other challenges, I love this one so much, it's such a cool concept to read from someone elses TBR!! This is a book from one of Swetlana's TBRs and it was the perfect pick because I've been wanting to reread this for a while now! I reread ACOTAR last month and I need to reread ACOMAF to tab my copy and finally write that Review that I still haven't gotten too! I love this book a lot, so I'm excited to read it again. I also hope I can get through this pretty fast even though it's long, as it's a reread. Last time I took my time with this one, but this time I want to devour it
Try the first chapter of 3 books and pick 1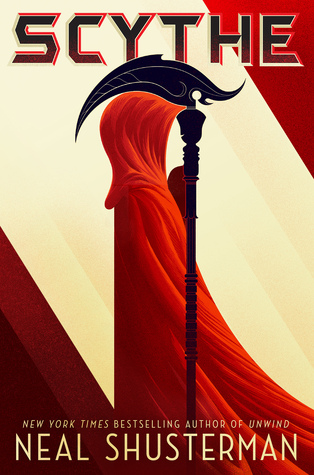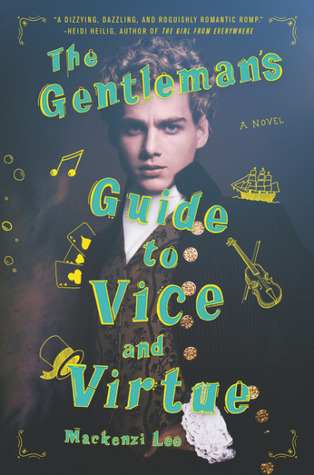 Children of Blood and Bone (Tomi Adeyemi) ☀️ 525 pages
Scythe (Neal Shusterman) ☀️ 435 pages
The Gentleman's Guide to Vice and Virtue (Mackenzie Lee) ☀️ 512 pages
Since Swetlana and I are planning a little something, she choose these three books for me for the Try a Chapter Challenge (again, this challenge is amazing and so perfectly fitting!) and I couldn't be happier with what she choose! I am very excited for all these books, so I already know that it's going to be super hard to take my pick after just one chapter. I just want to read all the books now all at once. I've been wanting to read all three books since forever and now that I have my own copies, I will get to at least one of them! You can head over to Swetlana's TBR to see what books I choose for her! (We said to choose personal favorites for the other person and that just makes this so much more special ♥
Own voices – different than YOU & a book that has been on your TBR for over a year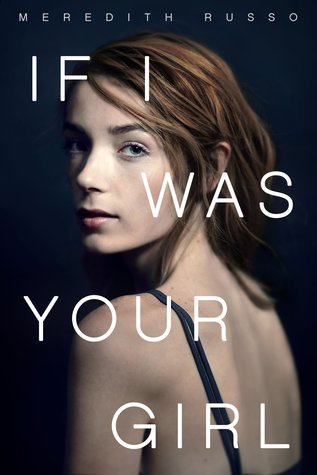 If I was your Girl (Meredith Russo) ☀️ 304 pages
Those two challenges together were perfect for If I was your Girl, because like I mentioned in one of my latest posts, I have been wanting to read this ever since I joined Goodreads (which means two years by now), but have never gotten around to actually reading it! Furthermore, the book is about a trans girl (ownvoices representation) so someone different from me! The best things is that my library has the e-book (in German, but oh well you get what you can) so I don't have to spend money on it, which is great since I already treated myself to two "exams are over" books!
Read the last book you bought & Read a predicted 5 star read
The Burning Maze (Rick Riordan) ☀️ 452 pages
I HAVE FINALLY BOUGHT THIS!! I adore all things Rick Riordan, so I always buy all his books and I've loved every single book he wrote so far. I especially love the Apollo Series, so I was hyped for this new release … but I didn't buy it on release date like I normally do with Riordan's books. I hadn't caught up on the Heroes of Olympus Series (I started this one not knowing it was set after HOO), so I didn't allow myself to buy it. However, now I'm almost caught up and my exams were over so I finally treated myself (and because this was finally on sale). Therefore this is the last book I bought and I'm so ready to read it! (This challenge is amazing at tackling that physical TBR!)
More books I want to read, but probably won't get to ☀️
The Blood of Olympus (Rick Riordan) ☀️ Predicted 5 Star, on my TBR for over a year ☀️ 502 pages
Stars Above (Marissa Meyer) ☀️ Predicted 5 Star, on my TBR for over a year ☀️ 369 pages
Are you participating in the Biannual Bibliothon? If so what will you be reading? If not, what are your favorite summer reads? ☀️