Hello fellow bookworms 📚 It's time for another Top Five Wednesday, which is a weekly meme which was created by Lainey and is now hosted by Sam! I'm so excited that I now have more time to participate, as this is my favorite meme, even though this will be the only topic I participated in when it comes to July. This week's topic is Books you've removed from your TBR so the idea is that we should "Discuss the books that you wanted to read at one point, but don't anymore" which pretty much allows us to choose any book that once has been on our TBR!
I like this prompt a lot, as I regularly go through my Goodreads shelves and remove any books I have no interest in reading anymore or that I know I will probably never get to. Therefore, it was also weirdly hard to decide which books I wanted to talk about because they are no longer on my TBR and I didn't remember every book I removed distinctly. Here are the books that popped into my mind immediately, when I kept thinking about the topic!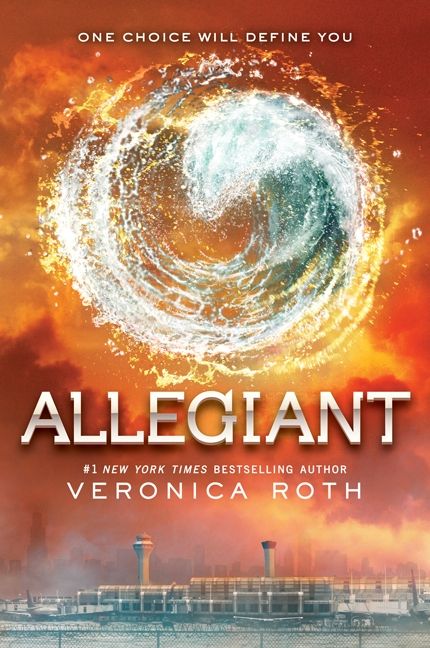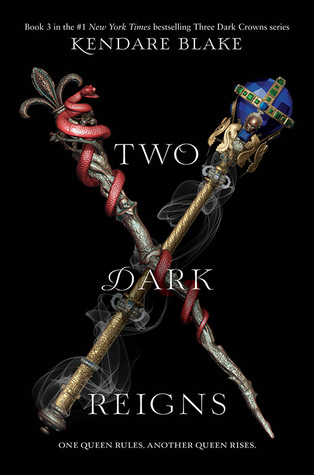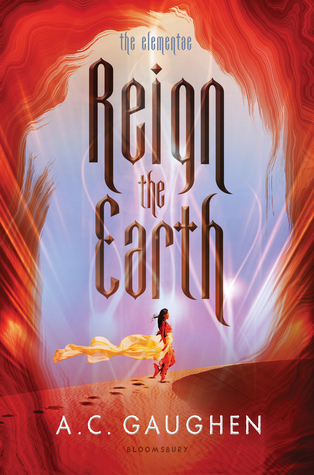 Allegiant (Veronica Roth) ⛔️ Let's be real I will never ever get to this book, so I recently took it off my TBR and will unhaul the book (+ the entire Series) as well. I have just lost interest in the Divergent books and no longer want to support the author, so I don't see why I should keep Allegiant. The second book wasn't that great and I know everyone hates the last one … I think that since my opinion on the books changed I would not like Allegiant as well. Therefore, I won't read it, as I try not to read books that I know I won't like, as it's not a great use of my time. So bye book.
Two Dark Reigns (Kendare Blake) ⛔️ Here is where I am conflicted (and sad), because I was SO excited for the Three Dark Crowns Series, I preordered book 1 and 2, but in the sequel the Series went downhill for me. I plan to reread the first book, as I feel like my original Review (5 stars) was too generous. I just wanted to love it so much and even tried to see past that the book was NOT what the synopsis promised. It's very character driven and the real action doesn't start until 75-80% into the book, when the synopsis makes it seem like the battle starts right now. I feel like if I reread this it would be more of a 4 star read. Then there's the fact that I was really disappointed by the sequel. If you spent an entire book setting up the battle then I expect action and a battle, but One Dark Throne was like the first book. Nothing barely happened and the action was too slim for all the buildup. There were no great stakes, no fast paced plot. Instead we got stuck with the cheating storyline from book 1 …. and the direction the book went into was even more disappointing. It's personal taste, but for me it was a mistake to extend this from 2 to 4 books, as now I feel like the direction the book is taking is so off from the original premise that as of right now I have taken the third book off my TBR. I will look into the Reviews, but I feel like I will give up on this Series. (Wow that got long, it seems like I have a lot of feelings about this)
Reign the Earth (A.C. Gaughen) ⛔️ This is a book where I wouldn't say that I will NEVER add it to my TBR again. But as of right now it's not on my TBR, which is solely due to the themes and triggers that appear. Reign the Earth is a NA fantasy book and very dark, it deals with a lot of abuse and violence, miscarriage, rape – so all very heavy themes. I have to be honest with you, I don't know if I want to or can deal with the book being so dark and I feel like I have to be in a very specific state of mind. I always get emotionally invested in books so violence and abuse always affects me a lot when it appears excessively in books. I have to mentally prepare myself to go into a book with these themes. They are important to get discussed, but can also really pull you down. That's why I'm not sure if I will read this book.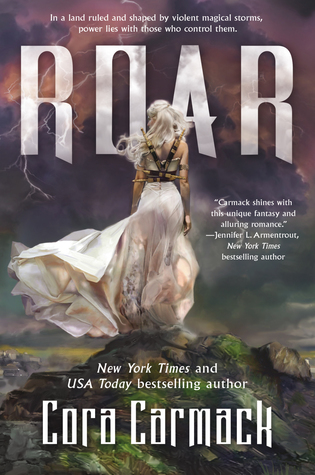 A Shadow Bright and Burning (Jessica Cluess) ⛔️ So I had this on my TBR for the longest time, but then after a while I decided to remove it, as I really don't think that I would end up liking this book. Generally, I hate it in fantasy books when the female MC is the first girl ever/or in centuries to have magical powers, while those are common among male characters, like why??? Why can't girls have those powers? Why do we need to have the MC be the first girl sorcerer? I just really dislike the trope, especially as it always paves the way for a love square with all the other male sorcerers, which is the case here. I also heard not so great things about the love interests and I feel like we'll have a lot of sexism in the world building and I'm so tired of that, so nope.
Roar (Cora Carmack) ⛔️ This was actually on one of my most anticipated releases lists and it has majorly positive Reviews, but there is one critical Review that really made me realize that this book and I would not be friends. You can find it here if you want to read it, as it goes in-depth about a lot of flaws that the Reviewer had and explains it way better than I could. Basically this book is full of toxic masculinity and the two love interests are controlling and posessive. They are both not big on consent and don't treat the MC with respect, instead overstepping her boundaries … but it's completely romanticized, which I don't like. I'm glad that I read the Review, because it made me evade a big disappointment.
Snow like Ashes (Sara Raasch) ⛔️ I actually had this checked out of the library and read the first 100 pages, but then I put it down. I usually DNF only if I have reached 50% so it took this off my TBR completely. At first I really liked the book, the main character seemed to be strong and capable, but from the beginning I did not like the love interest (there is another, but come on, we all know who she'll choose). Even worse the book pulled one trope with the female character that I did not like (said love interest was also involved, which made me dislike him even more as he had no respect for her) and that I had no interest in seeing through to the end. Therefore, I decided to let this go and not read the book or the rest of the Series even if the world building was very interesting.
What books have you removed from your TBR?