Hello fellow bookworms 💗 I'm back again with the I Heart Characters meme! This week's topic is Anti-Establishment Group of Badasses described by Dani as a "A group of 3 or more characters that belong together as they fight the "good" fight… Good being interpreted any way you like!" I personally choose to interpret this prompt as my own personal girl squad of fictional characters that will take down the government with me! I have taken my pick with some awesome female fictional characters that I love and that would be my first choice for a fight, as they all bring something amazing to the team! (If we're being honest I'm not much of a fighter, so I need someone with skills on my team)
I Heart Characters! is a weekly meme hosted by Dani @ Perspective of a Writer to showcase our book blogger love for characters! Each week she'll supply a topic and you'll supply the character. Post on whatever day suits you, about characters from whatever media you love (books, movies, K-dramas, television, manga, anime, webtoons, whatever!) and link up on Thursday so YOU and others can blog hop and share the character love. 💗
"People, particularly big men carrying big rifles, don't expect lip from a scrawny thing like me. They always look a bit dazed when they get it."
Alina Starkov (Shadow and Bone) 💗  I LOVE Alina, she is my favorite girl and I root for her so hard, because she is amazing! She'll kick the Darkling's ass so hard and I'm here for it – I love myself a powerful lady who slays. So Alina starts out feeling like she does not belong, pretty much taken for granted and I felt for her, because I get that feeling so very much. Alina was so lost with only one person to hold onto who had let her go and it really resonated with me, because I've been in a similar position. Then of course Alina discovers her powers and is moved to a new place, where once again she is different, not belonging anywhere and not making any progress with her abilities. However, I loved how she claimed her power and finally stops suppressing her abilities YES GIRL! She is so powerful and slaying, so of course I would want her on my team for magical backup and the snark!
"She was the girl who'd come afraid to the city that could smell your fear. She'd faced the witch. She'd poisoned the wolf. She'd strolled into the land of death with her head held high and left it a lord. She was an impossible player in a fixed game, the only person not playing to win." 
Enne Salta (Ace of Shades) 💗 My girl Enne was raised as a lady, but is becoming a different person when she enters the City of Sin. She undergoes a phenomenal transformation and becomes tougher and harder to break, but also still shows remnants of who she was before. I definitely admired her determination in finding her mother Lourdes and how Enne would not give up, despite realizing how different his setting was from everything she had experience before. What I loved was that she has such a complexity and depth, Enne is not only stronger than everyone anticipated, she is also vulnerable and desperate. In the end she becomes someone who you don't want to mess with and the sequel promises to get interesting as she's becoming a street lady now and has become incredibly street smart! I would definitely love to have her on my team to contribute with her powers and confidence!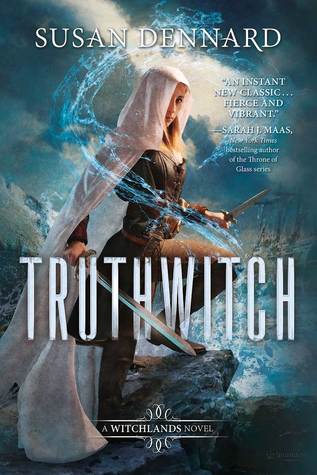 "Stasis. Stasis in your fingers and in your toes." 
"Iseult's nostrils twitched. Her face hardened. The defiance, the determination—they were back." 
Iseult det Midenzi (Truthwitch) 💗 Iseult never had an easy life. She faces a lot of prejudices because she's from a Nomatsi tribe and her kind of people are outcasts from society and easily recognizable by their pale skin and dark hair. Opposite of her best friend Safi, Iseult more logical and strategical and has been told to keep her feelings hidden well, because she can see the Threads of everyone around her, but not her own. She also cannot make Threadstones like every other Threadwitch in the Witchlands, which always made her feel like she is not good enough, never good enough for her mother. She has a lot of insecurities, which I could relate to. Nevertheless, she is a great warrior and smart girl who is capable of handling herself! I would definitely need her as the voice of reason on the team, as Iseult would be the one making the plans and keeping everyone out of trouble!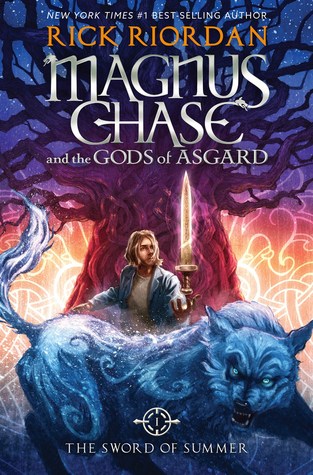 "A hero's bravery has to be unplanned – a genuine response to a crisis. It has to come from the heart, without any thought of reward." 
Samirah al Abbas (Magnus Chase Trilogy) 💗  Samirah is a Muslim character as well as the daughter of Loki – and let me say she's awesome. Samirah is a fierce warrior, funny and a very strong character. She is trying to balance a normal life and her occupation as a Valkyrie which is hard enough, but she also fights her father's influence on her character and refuses to talk to him, as he's the big Bad of Norse Mythology. She has a lot of weight on her shoulders but wears it with grace, never giving up and always getting back up even in the most difficult situations. However, Sam does struggle with her connection to her father, because she doesn't want or accept her powers and is thus very easy to control, something she absolutely hates and cannot stand. She's still trying her best to keep everything together. I would love to have someone as smart, capable and loyal as her on my Team to get out of difficult situations!
What characters would you choose to help fight the government? Please tell me in the comments! 💗