Hello fellow bookworms 💕Originally I wanted to post something very different today, but last week had me making other plans. I don't know why but I didn't get anything done, or at least wasn't as productive with my weekly To Do List as I wanted to – because a lot of things were happening – including writing a post. What I had planned (and what I will post, just in September now) was to write a post all about me getting into Bullet Journaling, but as this is going to be a more time intensive post and my time and energy was very low, I decided to do a fun challenge! I really didn't want to force myself to write this post that I loved quickly, because I didn't want the quality to suffer.
I also got obsessed with Dirk Gently's Holistic Detective Agency (totally the fault of my lovely friend Sandra 💕) which took up my entire life. It's SO good, you need to watch it! (Please watch it, they canceled it and I need them to make a third Season 😭) This also resulted in the following situation:
Me: time to write a blog post
my mind: DIRK GENTLY DIRK GENTLY DIRK GENTLY DIRK GENTLY DIRK GENTLY DIRK GENTLY DIRK GENTLY DIRK GENTLY DIRK GENTLY DIRK GENTLY DIRK GENTLY DIRK GENTLY
I saw the I Spy Books Challenge over at drizzleandhurricanebooks and it looked like a lot of fun 😄 The Challenge was originally created by Lala @ BooksandLala! Here is what you have to do for the challenge, as described by the creator:
Find a book that contains (either on the cover or in the title) an example for each category. You must have a separate book for all 20, get as creative as you want and make it happen in under 5 minutes!!
1. Food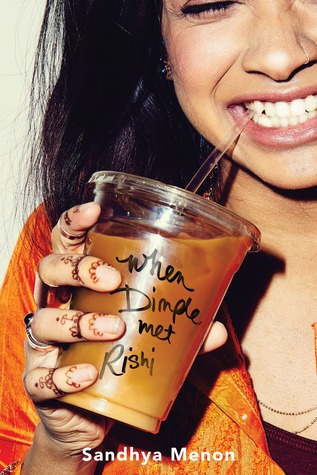 When Dimple Met Rishi (Sandhya Menon) ☕ Iced Coffee counts as food right? Anyway, this makes me realize how little books with food on the cover or in the book itself I have – unacceptable.
2. Transportation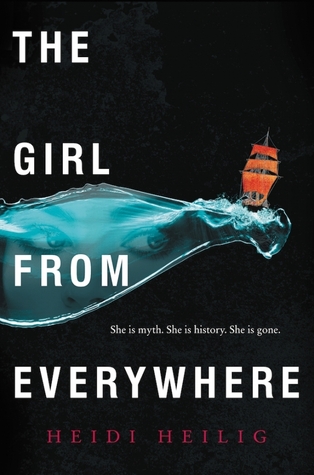 The Girl from Everywhere (Heidi Heilig) ⛵  Just recently read it, so it immediately came to mind. The mode of transportation being by BOAT (and through time if we're being exact). Not sure I'd want to travel this way though.
3. Weapon
Grave Mercy (Robin LaFevers) 🏹 This has a bow and arrow!! It's also about assassin nuns, so you should definitely read it, as there is a lot of badass characters and action going on.
4. Animal
A Streetcat Named Bob (James Bowen) 😺 I love cats, so this was easy. The book is a biography of a homeless musician who turned his life around, when he found a ginger streetcat that quickly became his best friend – so heartwarming!
5. Number
The One (Kiera Cass) 1️⃣ It has been a while since I read the books to be honest, so I might have to start a reread soon, even though they are super cheesy. But that's what you sometimes need, especially as I can read them in one sitting.
6. Something you read
Harry Potter (J.K. Rowling) 📖 Real original, I know, but I saw my collection on my shelf, so this is what I choose for the prompt. I really have to reread the books, I have not read them in a very long time – some I have only read once too!
7. Body of water
Percy Jackson (Rick Riordan) 💧 I had a hard time choosing something, because I totally blanked. But Percy is literally the son of Poseidon, the sea-god and has cool water related powers, so I think I've found the perfect book!
8. Product of fire
Fireblood (Elly Blake) 🔥 This has literally has fire in the title and my UK edition has a burning rose, so here you go. I actually put off reading this (it's a sequel to Frostblood) in fear of not liking it as much as the first book – send help.
9. Royalty
Throne of Glass (Sarah J. Maas) 👑 I immediately spotted this, as I just finished my Buddy Read with Swetlana, so this is fresh in mind and I XXX! There is royalty and princes in here so it fits!
10. Architecture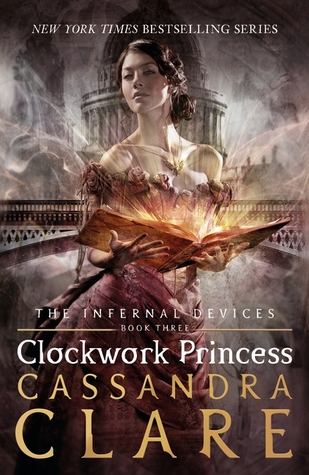 Clockwork Princess (Cassandra Clare) 🏛 Wow this was really hard, because nothing came to mind when I looked at my shelves. In the end I settled on Clockwork Princess because … well Victorian architecture?? It's not the focus of the story, but it's there.
11. Item Clothing
The Wrath and the Dawn (Renee Ahdieh) 👗 This was incredibly hard, because I blanked on any book that could have any relation to clothing. But The Wrath and the Dawn has some lush and beautiful clothing described if I remember correctly!
12. Family member
Laybrinth Lost (Zoraida Cordova)  👩‍👧‍👧  This has a big focus on family, so I had to pick it. I also recently read this and really liked it, even though I didn't like all of the family members that were featured. But they were all there and a main motivation for the main character!
13. Time of day
A Court of Mist and Fury (Sarah J. Maas) 🌕 I was desperate to find a book … until I remembered the NIGHT Court, which is present a lot in this book. It's not permanently dark there, but it's a time of day (one of my favorite, with the least favorite being morning)
14. Music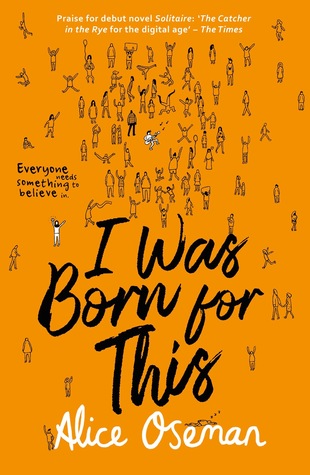 I Was Born for This (Alice Oseman) 🎵 I don't own enough books with music in them it seems. But then I remembered that I recently bought I Was Born for This! It has a band and therefore music in it, so I immediately had my perfect (and probably only pick) for the prompt!
15. Paranormal being
White Hot Kiss (Jennifer L. Armentrout) 😈 Demons!! Jennifer L. Armentrout writes really great paranormal books, so I had to pick this one. Also, because it's probably my favorite book by her and has so much humor!
16. Occupation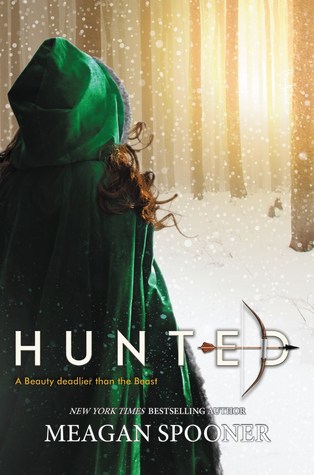 Hunted (Meagan Spooner) 🗡I actually had a hard time coming up with something quick, but huntress is a job right? I have been wanting to read this book forever, finally got a copy, but now I still haven't read it (oops).
17. Season
A Christmas Carol (Charles Dickens) 🎄 The season being Winter obviously, because it's my favorite and I'm SO ready for Christmas and cooler times to come around, yes please! A Christmas Carol is my favorite classic and book to read in the festive Season!
18. Colour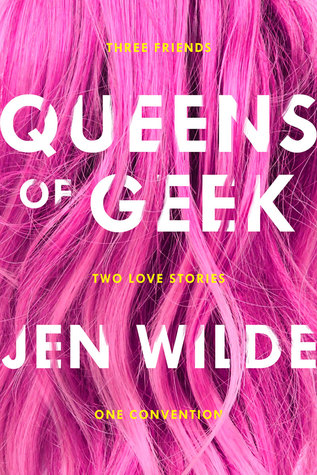 Queens of Geek (Jen Wilde) 💗 This doesn't have a color in the title or anything, but just look at it, it's BRIGHT PINK and I love it! The cover is very simple, but oh does it shine and make me happy. The book is amazing too, I highly recommend it!
19. Celestial body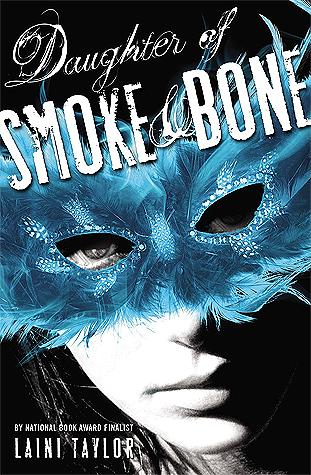 Daughter of Smoke and Bone (Laini Taylor) 😇 I had no idea what celestial body should mean, but my mind immediately went to angels. I actually have hardly any angel books, but I think Daughter of Smoke and Bone has them. I haven't read it though, so I'm only 90% sure.
20. Something that grows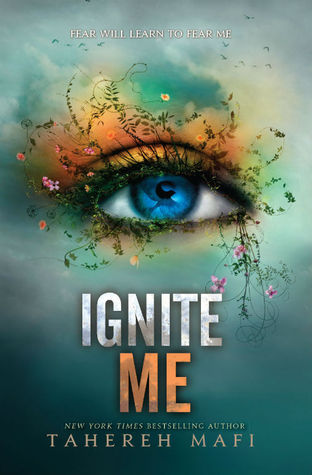 Ignite Me (Tahereh Mafi) 🌳 My first though was plant (!) to be honest, but it could be anything else too. In the end I settled on Ignite Me, going for SOMEBODY that grows, rather than an object. The character in question is Juliette, I love her and her character Arc.
I'm not tagging anybody, but if you want to do the Challenge, feel free to consider yourself tagged and link back to me – I would love to hear your answers!
What is your favorite book featuring yummy food? Could you find a book about family on your shelves?