Hello fellow bookworms ⛱ Guess what? IT'S FINALLY SEPTEMBER which means that summer is over!!! I'm sorry for all the excitement, but I truly don't like summer & the accompanying heat at all and since Autumn is my second favorite Season I'm all here for it! I'm just thinking about all the sweaters I'll be able to wear, the pumpkin spice lattes to drink and the cool weather finally allowing me to take a hot bath again! … this also means that it's time for HALLOWEEN soon. Basically I'm thriving.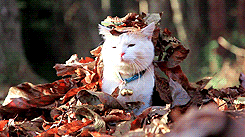 What I read in August (NEWT Edition)
Like I hinted at in my last Wrapup I participated in the NEWT Readathon this August (see TBR here) and I have to say that I had a lot of fun. All the books that I read during this month contributed towards the Readathon, which is why this will be my official NEWT Readathon Wrapup! The Readathon was all about the NEWT exam in Harry Potter and included 36 prompts for 12 subjects that you could try to complete. Each subject had three prompts: Acceptable, Exceeding Expectations and Outstanding – the three grades you could reach. I managed to get four Outstandings in Transfiguration, Potions, Divination and Charms – the subjects I originally decided to focus on. In addition I got an A in Arithmancy. If you remember I also had plans to read one books for the Astronomy prompts … but somehow I wasn't in the mood for any of the books towards the end of the month, so I decided to not read them after all.
Generally I feel like I'm becoming more of a mood reader (I might make a post on it sometime), even though I'm usually such a huge planner. If you look back at my TBR's at the end of 2017 you will see that they are MASSIVE, but nowadays I really need a bit more of freedom. I frequently changed my NEWT TBR a bit, as I've found that I cannot read a book if I have actually 0 motivation to read it for any number of reasons. I still like planning out a small TBR, so I'm not completely a mood reader yet, but I definitely give myself a bit more freedom to change up my plans. They aren't so set in stone anymore
✨ Charms ✨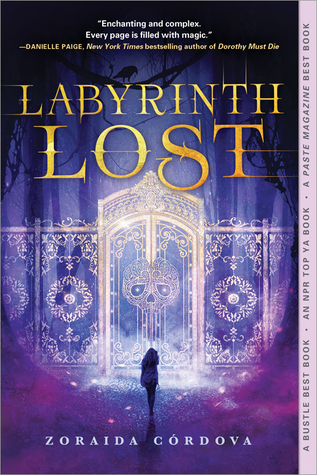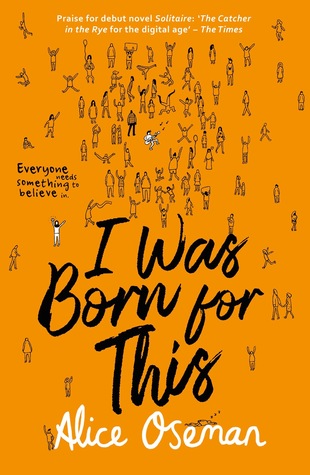 1. Laybrinth Lost (Zoraida Cordova) ⭐️⭐️⭐️⭐️ ✔ A : Read a book with magic in it
2. The Girl from Everywhere (Heidi Heilig) ⭐️⭐️⭐️⭐️✔ E: A book with a cover that charmed you (would buy without knowing more about it)
3. I Was Born for This (Alice Oseman) ⭐️⭐️⭐️⭐️⭐✔ O: A book that you think will leave a mark
🔮 Divination 🔮
4. Illuminae (Kaufman, Kristoff) ⭐️⭐️⭐️⭐️✔ A: Book set in the future
5. Tales of the Peculiar (Ransom Riggs) ⭐️⭐️⭐️⭐️✔ E: Book under 200 pages
6. Children of Blood and Bone (Tomi Adeyemi) ⭐️⭐️⭐️⭐️⭐✔ O: Read a mythology book
⚗️ Potions ⚗️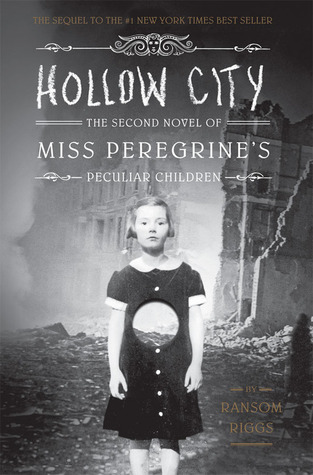 7. Obsidian (Jennifer L. Armentrout) ⭐️⭐️⭐️⭐️⭐✔ A: Has a name of a colour in the title
8. Hollow City (Ransom Riggs) ⭐️⭐️⭐️⭐️.5 ✔ E: Read a book with a male lead character
9. Library of Souls (Ransom Riggs)⭐️⭐️⭐️⭐️.5 ✔ O: Book over 350 pages long
🐱 Transfiguration 🐱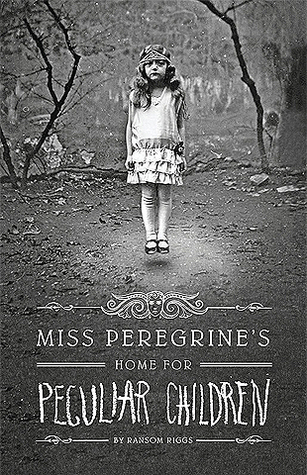 10. Miss Peregrine's Home (Ransom Riggs)⭐️⭐️⭐️⭐️.5 ✔ A: Book with a grey cover
11. Mirage (Somaiya Daud) ⭐️⭐️⭐️⭐️ ✔ E: Read a book from an author you haven't read anything of before
12. Throne of Glass (Sarah J. Maas) ⭐️⭐️⭐️⭐️ ✔ O: Read a book that's set in a kingdom/ has royals
Arithmancy 
13. When Dimple Met Rishi (Sandhya Menon) ⭐️⭐️⭐️⭐️ ✔ A: Book with over 300 pages
Average rating ⭐️ 4.4 Stars
Favorite Books 💕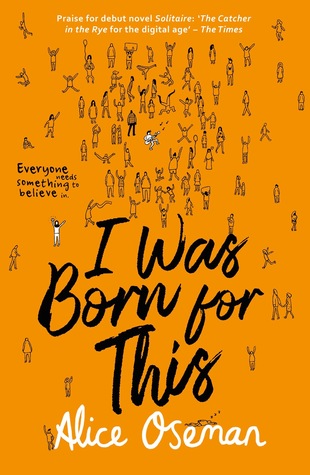 What I posted in August
In the Bookish Community
For this section of my wrapup I'm linking up with the Favorite Blog Posts of the Month Meme that has been created by Kristin @ kristinkravesbooks to showcase our favorite blogs of the month!
Other Life Stuff in August
I got totally obsessed with Dirk Gently's Holistic Detective Agency❤ Like REALLY obsessed. I haven't been this obsessed with a TV Show in a long time. I cannot say how grateful I am that Sandra (insert Twitter Link) asked if we wanted to watch the show together (I watched a pilot a while back, but never actually got around to watching the rest of the Show)! It took maybe 2 episodes and I was deep in my love for this Show. *clears throat# If you haven't you should totally watch Dirk Gently (it's on Netflix), it's such an amazing show with a lovable cast of characters and such a unique storyline!!! I'll make a post gushing about it sometime. I just love this show so damn much, especially my love Dirk Gently, who has quickly become my second favorite character of all time. His character means a lot to me and I'm high key crying because the Show got cancelled at the end of last year. Like … why did I have to get obsessed with a Show that OF COURSE got cancelled??? My heart is suffering. A lot of fans are still not giving up, but it has been such a long time, so who knows if we ever get new stories ☹ I'm just extremely sad that another amazing show is gone too soon and this one didn't even get a 2 hour special or something like that, which Netflix sometimes does. I still have sliver of hope though.
I managed to work more on writing related matters 🎉I'm very proud about this, because I usually feel like I don't do enough for writing, be it writing itself or researching about the craft. However, I recently had a burst of inspiration to at least do something writing related that helps me towards polishing my WIP. That's why I began to compile a Masterlist of all my writing resources, to have an overview and slowly work my way through the massive list of free online articles about writing. The Internet can be a lovely place. If you want me to share the list, give a shout, okay? It's 100% not professional looking, but maybe it could help other writers? I definitely do plan to make a writing related Post Series during NaNo in November!
I went to Paris for a few days!!! 😍 I hinted at this in the last Wrapup, but I was in Paris in the very beginning of August with my mom! We both had a really great time and it was a dream come true, as I had wanted to go to Paris for a long time. The first time I wanted  to go with a friend didn't work out as she didn't have time, so years later I finally got my chance! Therefore, this meant a lot to me, especially as this year hasn't been too good at times. Just seeing the Eiffel Tower and finally visiting it myself really unlocked something in me – it made me proud that I've held on, despite not so great things happened. Before this gets more emotional here are so pictures!
In a surprising turn of events, I was pretty productive 😱 I actually was inspired to get a bit more organized and try to achieve a lot of goals that I have been neglecting. Weirdly I got this inspiration while watching two Study tubers (which I never do, especially as I'm currently on vacation) and even though I'll never be as dedicated as them, it really motivated me to tackle some of my personal goals and change things. For example, I decided that I wanted to take up learning French again (also related to visiting Paris), change my routine a bit (I'm VERY bad at getting up in the morning) and also generally take up learning things outside of university again. I do like learning, but oftentimes I only focus on learning what I absolutely need to for my exams and it makes me sad that I have gotten to a point where I don't even think about just learning for myself anymore. This also made me so motivated  to learn as much as I an about the writing craft, as it's something I'm passionate about. I also want to get more into the parts of Psychology that I haven't touched upon yet.
Looking Ahead: September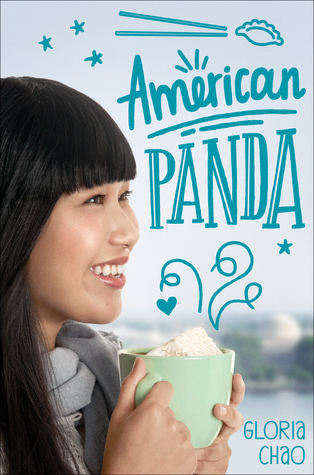 American Panda (Gloria Chao)
My Plain Jane (Hand, Ashton, Meadows)
Dear Martin (Nic Stone)
I actually decided to get Scribd for the next 2 months, as I have been curious about it for a while now. Lia was kind enough to give me her reference link so I could get a 2 month free trial and she also answered my questions, so all my thanks goes out to her! I'm really excited  to try out this subscription service, as it offers an unlimited amount of audiobooks and e-books. You can look through their website and I already found a ton of books that I potentially would able to read! Let's see to which ones I actually get, but I'm definitely determined to make use of this trial. Hopefully this will also get me a bit into audiobooks. I have wanted to try them out more often, but sadly my resources to get them are very limited.
Above you can see my Top 3 priority books that I want to get to in September. Like I mentioned before I want to keep my TBR shorter and therefore more flexible (especially now with a lot of choices to pick from!). I'm intending to read a lot more books though and I have seriously made a spreadsheet with all the books on Scribd that I'm interested in reding so this might be my super TBR if we're being honest. I'm just so excited about all these books, being able to sign up for Scribd is like Christmas tbh (heart eyes emoji)
Goals
Survive my oral exam at the end of the month (I.hate.public.speaking)
Actually start editing my book (as I didn't do this in August)
Try to get an internship for next year
Maybe join another Readathon? Who knows?
Brainstorm for my new WIP
Learn even more about writing craft
What was your favorite book this month? Has anything exciting happened in your life? ⛱