Hello fellow bookworms 🖋I have done quite a few amazing Write Tags in the past, so with me getting back to working on my project, it was time for another. I've been working a lot on my project in the past days, as I'm planning to edit it soon and prepare the sequel to write during NaNoWriMo. I actually have an exam on Friday, so I wasn't sure what to post (because anxiety makes it hard to write posts), but then I remembered that the lovely Kat had tagged me a while ago – thank you so much! 💕 – , so I might as well tak advantage of the fact that I', currently so immersed in my story and answer the questions! Here are my posts for the WIP in Gifs and Winter is Here Write Tags!
The Rules
Thank the person who tagged you but also link back to the original post! (I want to see all your lovely answers, people!)
Provide a short description of your WIP/story!
Don't use just one character for all answers if possible! (We want to get to know as many of your characters as possible)
What my WIP is about
learn more here!
Aesthetic made by Lia @ lostinastory
Short Summary
WITCHES in an urban fantasy setting
They are descendants of gods, which gives them the genes to use magic
Focus on European Witches which ingest wine to use their powers
Rivaling covens, since there were two different original bloodlines
Big Tournament to determine the Master, who's the leader of the witch community and is supposed to unite the two covens
Protagonist who has lived in exile, since her father was banned and didn't return must participate to save him when he's kidnapped by the rivaling coven
Short breakdown of my characters
Astrid – my main character, good-hearted but impulsive
Ian – Astrid's love interest, voice of reason #1
Cole – Ian's brother, resident troublemaker
Yasmin – Astrid's best friend, aspiring writer
Scarlett – becomes Astrid's mentor, voice of reason #2
Cashel – the villain (at least according to Astrid 😉)
Ryan – Cashel's cousin, very soft and caring
QUESTIONS AND ANSWERS
Can your Main Character (MC) remember their first day of school? Who was with them?
🖋 Astrid would probably remember a few things, but not too much (I cannot remember too much of my first day myself). Her father would have probably let her attend a school where not a lot of other witches have put their children, as he's not welcome in the coven anymore. I also think that it would have been just Astrid and her father. Her mother doesn't live with them, as Astrid's parents are divorced and also has no interest in getting involved ib their life. There's also the fact that Astrid's father has had a huge fallout with his own family, so it's literally only the two of them in all aspect of life. I think Astrid would remember being a bit scared, but also determined. She was always a brave kid.
Which one of your characters would be the first to buy a house or property (because that's part of adulting??)
🖋 Ian & Scarlet are the most adult of all characters, so I would have to say them 😂 Technically Ian already inherited his father's house, so he currently doesn't need any additional home, but he would definitely be the one to make an investment and be actually reasonable about it. (Not like Cole, who would probably invest in something not very practical like a huge yacht) Scarlet too would probably the most likely to buy a home for herself, especially as she would want to get as far away as possible from her controlling mother and have a safe space for herself. Maybe she'll actually do that in book 2 (currently wrestling with the plot), something nice before … things happen 😈
Does someone in your WIP own a pet?
🖋 Oh My god I just noticed that no one has a pet, how did this happen?????????? I love animals and since I was never allowed to have one, you would think that at least one of my characters would have one … but no. Obviously I need to change that during my first edits, so let's invent a pet for someone real quick. I think that the Earnshaw Boys (Ian & Cole) would have a family cat (it has to be a cat, as I LOVE CATS)! The cat would likely be a bit older, an orange tabby cat and one day appeared at their door, demanding to be let in, so they did. His name is Alfred, because Cole thought that sounded good.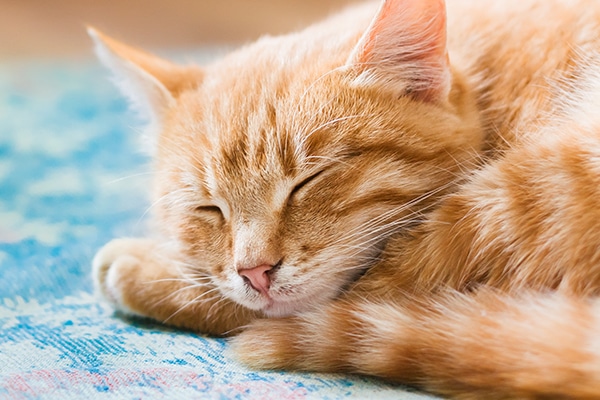 What was your MCs first job and how did they feel about it?
🖋  This was actually a super tough one, as the witches in my story are generally pretty much belonging to the upper class, so Astrid wouldn't have to take on a job. Her father makes a lot of money and desperately tries to provide everything for her, when he cannot offer her any contact to her mother or extended family. However, I would think it most likely that Astrid worked at a little antique bookstore or something like that, because she got along with the owners a lot. She likes reading and – when she wants to be – can be very good with people, so she took the job rather because she likes the elderly couple who owns the job than actually needing the money. I think this bookstore might be where  she first meet her best friend Yasmin back then too!
Does your MC or another character want kids?
🖋 Oh this is a great question!! A lot of my characters would be pretty neutral about it – it's a possibility, but they are pretty young and not quite ready to imagine such a commitment – but I have a few characters who have a more solid opinion. The ones who absolutely want kids? Ian and Yasmin. He's a very family oriented person and would make a great father: he's caring and would do anything for his family. I think he definitely wants to have kids sometime with someone he loves, as it's something that would definitely bring him joy. Yasmin is a very gentle soul and does well with children, so she could definitely see herself having kids in the future. She would also make a great supportive mom, trying to do things differently than her own mother who was always so strict and critical of everything he did. As for those who cannot imagine having kids at all: Cole and Cashel. Cole thinks he would make a terrible father and quite frankly he doesn't even have his own life under control, so he thinks he couldn't take care of anybody else. Cashel has a messy relationship with family (his father is pretty horrible), therefore he wouldn't want to have one of his own. Interestingly, like Cole, he thinks he would make a bad father and generally not someone you'd want to be related to.
Name a song that reminds one of your characters of heartbreak in their life!
🖋 This fits perfectly with Ryan and Ian, who used to be together in the past. They are pretty much like Romeo and Juliet, as their families are enemies. Things broke off because of Ryan's loyalty to his family (especially Cashel, who is not a friend of Ian) conflicting with his feelings for Ian. It gets especially sad as Ryan's family is rumored to have killed Ian's father, destroying any remaining trust between them. Ryan had nothing to do with it, but Cole doesn't believe him and even Ian cannot 100% trust him anymore.
Hello, can you hear me
I'm in California dreaming about who we used to be
When we were younger and free
I've forgotten how it felt before the world fell at our feet
There's such a difference between us
And a million miles
Has one of your characters lost someone close to them? How did they deal with it?
🖋 Of course, because I'm evil like that. Ian and Cole have had it the worst, who not only lost their mother to an accident, but then had to watch their father descent into grief. Then, their father died 2 months prior to the start of my WIP from another "accident" (spoiler: no one actually believes it was one) leaving them orphans with only each other for company. Ian tries to shut his emotions out, keep himself busy and tries to reign in Cole as best as he can, since his brother is the only one he has left now. Cole on the other side has gone out of control. He deals with his grief by … ignoring it, partying all night and getting angry at everyone who so much at looks at him the wrong way. While Ian tries to deny their father's death was a murder rather than an accident, Cole is 100% convinced and confronts everyone who will listen with it. If things went according to his opinion, Cole would have marched to who he thinks killed his father and ended him. It's a mess basically and no one is dealing with this in a healthy way.
What is an achievement your MC is proud of?
🖋 Is it bad that it took me a while to come up with something? That's pretty sad though, as Astrid should have had at least something to be proud of before the book starts. It just shows that her life needs to change drastically. I think the achievement she would be most proud of is probably graduating from high school, simply because it made her father proud of her and that maters a lot. He would probably tear up and get very emotional and affectionate for the event. Astrid never quite understood the intensity of his reaction (but I do 😉), but it made her feel very good about herself. her father is sad a lot of the time and just making him smile was definitely worth it and might even be more of an achievement than the graduation itself.
BONUS: Make an aesthetic for a special or memorable day in one of your character's lives!
🖋 Astrid and Yasmin's first meeting. This is actually inspired from the idea I had above about Astrid working in a little antique bookstore and meeting Yasmin there. Yas herself is even more of a bookworm + also an aspiring writer, so she would be totally down with going into a bookstore, especially one as lovely and atmospheric. As Astrid is a very extroverted socially outgoing person, she would have definitely approached this sweet, shy girl and initiated their friendship. This is especially significant considering how Yasmin is the first witch that has not shunned Astrid for her father's mistakes and instead was friendly towards her. Both fit together so well and this one day is incredibly important for both of them. Both felt lost (Yasmin due to being new in the city and very introverted, Astrid due to feeling isolated from the witch community) and found someone who they could belong to.
I'm tagging … YOU ❤💗💕
I think Kat already tagged almost all fellow bloggers who are also writers, so I'm coming up empty. But if you're a writer and you're reading this post, you should totally do it! I love hearing about everyone else's ideas!
Are you a writer? What is your WIP about? 🖋