Hello fellow bookworms 🍂 Guess what? IT'S OFFICIALLY FALL, YES, SUMMER OVER!!! I'm in the mood for the colder seasons to come, as I automatically feel calmer and at peace 💕 October is the prime time for Fall, as Halloween is coming soon, which  means that I will read some spooky books and participate in Sbooktober again – my absolute favorite Halloween Readathon out there! (TBR coming up a week before the Readathon) As I love fall I also decided to post a Series of Fall Themed Posts! I sadly cannot participate in the amazing Blogoween as it's a bit too much (given that I start University in October), but I want to post something fall related every Friday/Saturday & I already have all of the posts planned out. I'm SO excited about them, so I hope you will be too
Until then … TIME TO GET SPOOKY 😈 🎃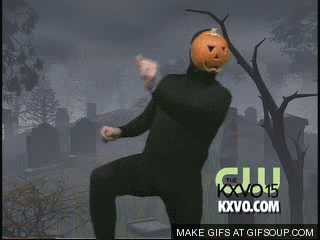 What I read in September
As you can see I have had a very good reading month! In total I read 15 books, which is honestly the most I have ever read in a book 😱 I really enjoyed a lot of the books I read too, which explains why my average rating for the month turned out to be so high! The lowest rating was 3.5 stars, which in itself is a pretty good rating, as it means I enjoyed the book I was reading!
I was taking advantage of my free trial of Scribd for September and October, so I could read whatever I was feeling – this was especially great for the nonfiction books related to writing that I was able to read and learn from. However, as much as I love the potential of the service and like the layout there are some things that I'm not a fan of. More of that in a potential Review or another wrapup! Let's just say that Scribd offers unlimited books (audio and e-book). but is quick to restrict titles once you've read some of them. I was using the service a lot as Lia was kind enough to offer me her 2 month free Trial link, so even though there were some not to great parts, I'm very glad to have this selection fo choose from! 💗
Buddy Reads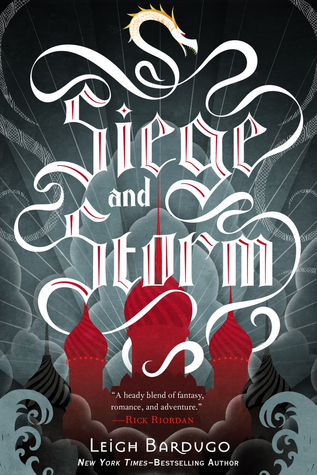 1. Shadow and Bone (Leigh Bardugo) ⭐️⭐️⭐️⭐️⭐
2. Siege and Storm (Leigh Bardugo) ⭐️⭐️⭐️⭐️⭐
3. Ruin and Rising (Leigh Bardugo) ⭐️⭐️⭐️⭐️⭐
Writing Related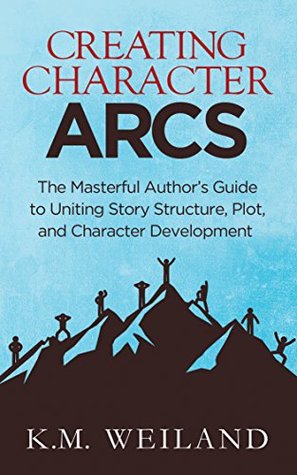 4. Creating Character Arcs (K.M Weiland) ⭐️⭐️⭐️⭐️⭐
5. Outlining your Novel (K.M Weiland) ⭐️⭐️⭐️⭐️⭐
6. Outlining your Novel: Workbook (K.M Weiland) ⭐️⭐️⭐️⭐️⭐
More Books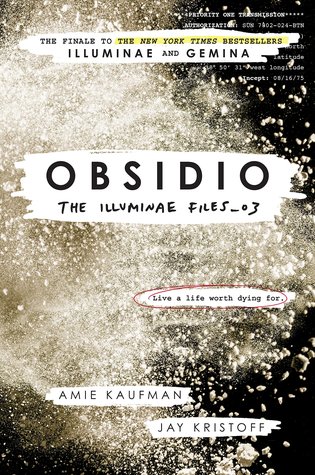 7. Gemina (Amie Kaufman & Jay Kristoff) ⭐️⭐️⭐️⭐️⭐
8. Obsidio (Amie Kaufman & Jay Kristoff) ⭐️⭐️⭐️⭐️⭐
9. Wildcard (Marie Lu) ⭐️⭐️⭐️⭐️⭐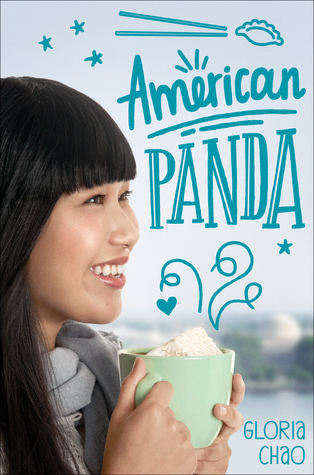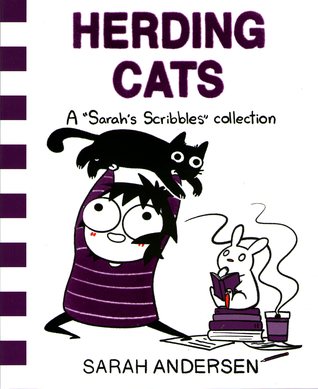 10. Coffee Boy (Austin Chant) ⭐️⭐️⭐️⭐️.5
11. The World According to Bob (James Bowen) ⭐️⭐️⭐️⭐️.5
12. My Plain Jane (Ashton, Hand, Meadows) ⭐️⭐️⭐️⭐️
13. & 14. Adulthood is a Myth & Herding Cats (Sarah Anderson) ⭐️⭐️⭐️⭐️
15. American Panda (Gloria Chao) ⭐️⭐️⭐️⭐️.5
Average rating ⭐️ 4.5 Stars
Favorite Books 💕
What I posted in September
In the Bookish Community
For this section of my wrapup I'm linking up with the Favorite Blog Posts of the Month Meme that has been created by Kristin @ kristinkravesbooks to showcase our favorite blogs of the month!
Other Life Stuff in September
Doing my last exam & getting stressed again. I had a very late oral exam on September 21st, that was about the research report I had worked on this semester … and I wasn't looking forward to it. It was only 20 minutes long, but as I hate public speaking and always get nervous before and tests, I was getting stressed again. I should have known better, but instead of trying to calm myself down, I let things dwindle, which in turn wasn't too good for my back pain, which always flare sup when I'm stressed. That combined with the ensuring sleeping problems was making me a bit cranky and tired. (which is why I'm still behind on comments) I'm fine now, but I really need to work on self-care again and not forget about it whenever I feel better!
Preparing for NaNoWriMo 🖋 I'm talking about this more in my latest post, but I was preparing for NaNoWriMo, because I like to plan ahead of time, We still have October, but I was having very ambitious plans and as I finally found the motivatuon to get back to my project I went for it. Since then my plans have changed, but I'm still planning on doing NaNo in November. Idk how this will work out yet, as I cannot yet say how much the workload will be in my next semester at the end of October. I have a lot of classes on statistics (again! you would think once was enough, but as I study two subjects, I have to do statistics and both of them aaaah), which is not the most exciting tbh 😅 But I'm very exited for writing in November!!
Moving to my new flat! I have only mentioned this in passing, but I got a new flat! Everything was a bit in the open as we had no idea when the guy before me would move out, but then finally everything cleared up! I will only truly live here when the new semester starts, but for now we're moving all my stuff into the new flat and are trying to make it look cozy. I'm finally no longer directly under the roof, but on the 1st floor, which is amazing 😄 I also have two huge windows, letting in a lot of light, something that makes the room look bigger than the one I had before! Now if only I could get a reading nook by the window …
Bloodwitch Cover Reveal 😍 Yes this is a significant life happening in September 😂 As you might now I love the Witchlands books and I'm a huge fan of Susan Dennard, so I was 10000% excited for the Bloodwitch Cover Reveal!! It was sadly pushed back to 2019 and now we're finally getting closer to the release of the third Witchlands book featuring my absolute favorite character (B)Aeduan!! I also joined the rebooted Witchlands Street Team a while back and I'm super excited to be part of the team and boost my favorite Series 😍 I'd also highly recommend joining Susan Dennard's newsletter if you're a writer as she always shares great advice!
NOW LET'S LOOK AT THIS COVER!!! Doesn't my precious sinnamon roll look stunning 😭💗💕❤
Looking Ahead: October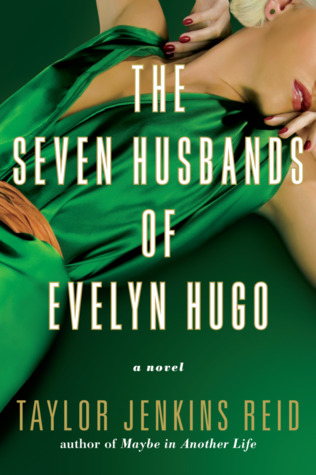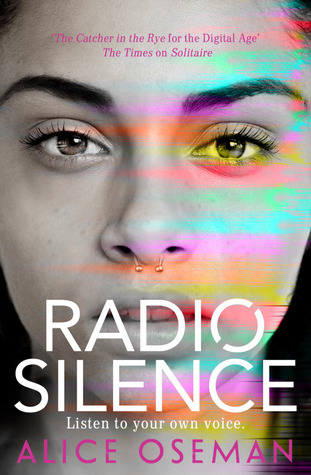 Thunderhead (Neal Shusterman)
The Seven Husbands of Evelyn Hugo (Taylor Jenkins Reid)
Radio Silence (Alice Oseman)
Like the month before I'll be showing my Top 3 Priority reads for the next month, instead of having a lengthy TBR! I have a lot more books in mind that I want to read (as I will also be doing two Readathons in October – the Charms Extra Credit and the Sbooktober Readathon), but these 3 came to mind first and foremost! This is a very mixed list in genre and topics, but I'm excite for all of those books. After reading Scythe I'm more than ready to jump into the sequel Thunderhead I(so I can dive into the next book when it comes out in 2019) and as Scribd has this one, I can read it this October 😍 Then I of course had to finally dive into The Seven Husbands of Evelyn Hugo, as this book has received so many glowing Reviews and I'm really in the mood for read more out of my comfort zone! (as this is adult historical fiction) Lastly I choose to prioritize Radio Silence, as I want to read more by Alice Oseman ever since loving I Was Born for This a while back 💗 To be fair these books ate not very spooky,. but I have more spooky books planned for the Sbooktober  later this month 😀
Goals
Prepare for NaNoWriMo
Practice lots of self-care when university starts again
Join the Dewey's 24 Hour Readathon on October 20th
Start doing Yoga again
What was your favorite book this month? Has anything exciting happened in your life? 🍂