Hello fellow bookworms 🍂 It's finally fall so I'm currently thriving, as I love this season with all my heart! Starting with this post I have a Series of fall-themed posts prepared and I'm so excited for all of them and I hope you will like them too 😊 As I'm really getting into the fall mood I'm starting with a post about what things I like to do in Fall every year because I always write myelf a lisr with what I would like to do. I love to have bucket lists for winter and fall so I actually take time for myself and relax. However, I also wanted to recommend a few books while I'm at it, that would be the perfect seasonal reads!
Take a hot bath 🛀
I have become such a bath person this year, which is so surprising as I used to not take baths at all and only shower for a majority of the time. However, ever since I saw Zoe's 24 Hours Reading Vlogs she has convinced me to become a bath reader! Obviously I couldn't take a hot bath in Summer, because TOO WARM, but now that it's finally fall it's time for my weekly bath 😍 I find taking a bath to be excellent for winding down and taking care of myself, I usually have some bath salt or something else to put into the water & I also light some candles to create a relaxing atmosphere! I can only highly recommend it, if you have a bathtub that is, especially as there are no distractions, which is why I get so much reading done!
Reading Buddy for the Tub 🛀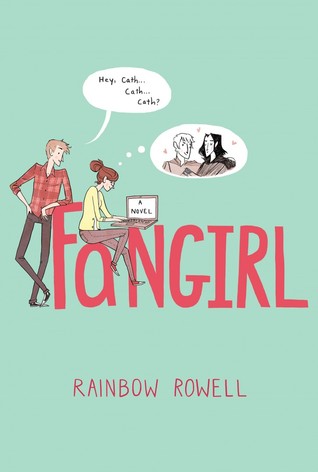 🛀 Laybrinth Lost (Zoraida Cordova) Whar I like most about this book is that it's very immersive and easy to get through, which makes for a relaxing reading time in the bath. Plus there are witches (or brujas like they are called here) in the book, that created a really spooky and eerie atmosphere, which I loved!
🛀 Fangirl (Rainbow Rowell) I love Fangirl a lot and I reread it every fall season right before school/university starts again. Even years later I really relate to Cath and her story will always have a special place in my heart, so this book never fails to calm me down and make me feel better.
Cozy up with a blanket & hot drink 🍵
I love to get cozy! Just give me some blankets and pillows and I will bury myself under them like a content cat 😄 I also feel like fall is generally very good for self-care for me, as I can make myself feel all cozy and safe, that's definitely easing my anxiety. I just feel very at peace this season in a way that I never feel in summer. I LOVE rainy days, when it's dark outside and you can wrap yourself in a blanket and just forget about the world. I also drink A LOT of tea and hot chocolate, even more than usually! This weather is also perfect for reading and the picture above is truly my aesthetics when it comes to that! This is basically my idea of a perfect afternoon!
Books to cozy up with 🍵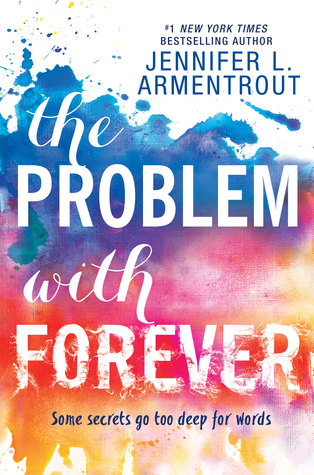 🍵 Harry Potter Books (J.K. Rowling) Rereading a childhood favorite Series is a good way to get all cozy and I definitely have to do so sometime soon. It has been way to long since I picked up a Harry Potter book and I very much love them (despite JK Rowling being a hot mess all the time now). Something about them always makes me feel better!
🍵 The Problem with Forever (Jennifer L. Armentrout) I loved this book when I read it last year and it's definitely one that you can binge-read in one sitting. I like this author in general and this is one of her best books, because it has such a likable protagonist and a really pure and lovable romance!
Get spooky for Halloween 👻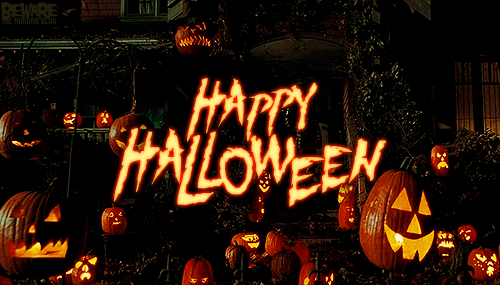 I love Halloween, so I'm always trying o get in the spirit when October nears! As some day is not a lot to get all spooky, I usually ger myself into the mood the week or so before by watching some spooky movies (nothing scary like horror movies, I cannot watch them at all without getting anxious), decorating my room and baking something for Halloween! My favorite thing to bake is the Brownie Graveyard, it's SO delicious, you have to check out the recipe! I also like to come up with creative ideas for spooky food. I go all the way when it comes to Halloween! That means investing in some spooky clothing (I have a really cool bat sweater), as it always makes me happy. What can I say, Halloween is one of my favorite things in October!
A creepy read to get you in the mood 👻
👻 Scythe (Neal Shusterman) This author generally likes to write books that are terrifying (just look at Unwind) and Scythe was not exception. It might seem like a utopia at first (with death being "conquered"), but it's not and there are very bad things happening. You can expect secrets, betrayal and lots of murder – this book is a wild ride!
👻 My Plain Jane (Ashton, Hand, Meadows) This isn't a very scary book, but it deals with ghosts, so its perfect for Halloween. I loved the setting and the eerie atmosphere it carried, which was perfect for the amount of secrets that were kept. I definitely love the ghostbusters meets historical fiction vibes that I got from this book!
Decorate for Fall (Collect leaves and chestnuts) 🍂
My absolute favorite thing to do in fall is to go outside into the crisp autumn air and take a walk. There are several chestnut trees in the village that I live, so I usually visit them and collect the chestnuts and sometimes a few walnuts as well. I'll also pick up the prettiest fall leaves on the way. At home I'll then decorate a lot with them and other decorations that I have in general (my favorite way to spend money is on decorations). There is nothing better than making my room look like fall ha finally arrived and improve its coziness. That's why I love fall so much: everything is cozy and warm if you are inside! I can make myself feel safe and also have some great colorful decorations to improve my mood, I always feel better in fall than in summer.
Aesthetic Fall Cover 🍂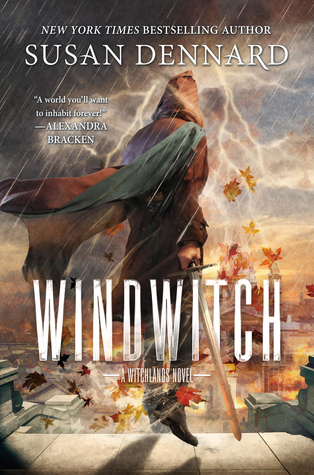 🍂 An Enchantment of Ravens (Margaret Rogerson) Not only does this book have a fairy who is the literal prince of the autumn court, but the cover's colors are so perfectly fall that I cannot look away. The cover is absolutely stunning and the story in general gives me great fall vibes.
🍂 Windwitch (Susan Dennard) This is the ultimate fall cover, as it has everything rig there: several leaves floating in the air, a thunderstorm and all the autumn colors. Nothing has ever been such a fall aesthetic. Windwitch is the sequel to Truthwitch and a really great book too, so you should definitely check it out!
Carve a pumpkin & bake a treat 🎃
I always carve a pumpkin this time of the year (directly before Halloween to be specific) and I love it, even though I'm not too advanced with my carving skills. I go for the basics and then put it outside on our balcony at night and light a candle in it, so it can shine and look pretty! It honestly calms me so much and I love to see that I successfully made something! I also always bake (the Brownie Graveyard that I mentioned above) something spooky for Halloween, as I love baking and eating delicious treats! I love Dan and Phil's baking videos (mainly because I've been subscribed to them for a long time and as they are also not baking pros), they have a few for Halloween that you can check out! I hope to bake again this year, which is a bit difficult as I don't have an oven in my flat 😧
Enjoy a snack with this book 🎃
🎃 Sightwitch (Susan Dennard) I just realized that I have two Witchlands books in this post now, oh well 😄 I think Sightwitch is also the perfect read for enjoy with a cupcake or brownie, because it's written in such a unique format. It has lots of cool illustrations and offers insight into the world of the books! Always great to munch on something while you figure out all the theories this introduces too!
🎃 Cinder (Marissa Meyer) It's perfect because of the pumpkin, you know? 😂 In general I like Cinder because it's such a quick read and an introduction to one of my favorite Series! It's a very creative retelling and the rest of the Series is even better (it has lots of humor and banter), so you should definitely give it a try!
Light candles & put on the fairylights 🕯
I love candles A LOT and no other season is more perfect to light them than fall. I usually have a lot of candles in stock, but I love buying those that have the fall scents, because I specially love scented candles! Yankee candles are the best, but they are also very expensive so I ten d to go for a cheaper brand that the supermarket has! I also use a lot of tealights and of course fairy lights. I know a lot of people use them all year, but I tend to only bring out my fairy lights in winter and fall for some reason, mostly because it adds to the general coziness. I burn through quite a lot of candles each fall but it's totally worth it!
Book to light up your day 🕯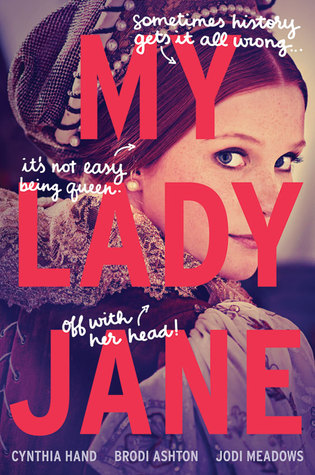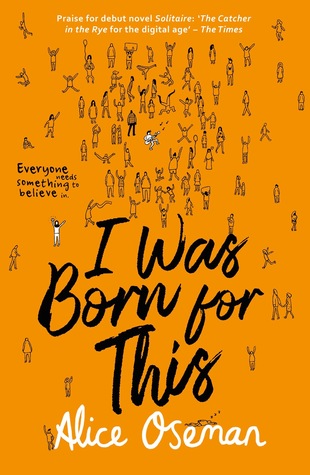 🕯 My Lady Jane (Ashton, Hand, Meadows) This is one of the funniest books I have read this year and it definitely lit up my world when I read it. I couldn't stop reading and so this became an unexpected favorite of mine! This offers a humorous perspective into the life of Lady Jane Grey and therefoe reinvents some of the history in a way that is super fun and cool!
🕯 I Was Born for This (Ashton, Hand, Meadows) After everyone recommended this book to me, I had to read it and ended up really loving it! I read this in a day and it was so relatable that it warmed my heart, even though it also deals with a lot of serious topics. The book definitely gets it what it's like to be young and is very relevant, especially when it comes to fandom!
What do you like to do in Fall? Are you a seasonal reader? If so, what books do you like to read this season? 🍂