Hello fellow bookworms 👻 It's time for another Top Five Wednesday, which is a weekly meme which was created by Lainey and is now hosted by Sam! This week's topic is Favorite Books Featuring [Paranormal Creature of Your Choice] which was also a topic last year – I choose witches and demons, so I knew I had to pick a different paranormal creature for this year!
In the end I ended up picking Ghosts, because I immediately had a few books that came to mind and those that were on my Goodreads TBR! Who knows maybe the next year I will do werewolves or vampires. I just know that I'm really digging these prompts centering around a paranormal creature, as it's very Halloween appropriate and a lot of fun to write!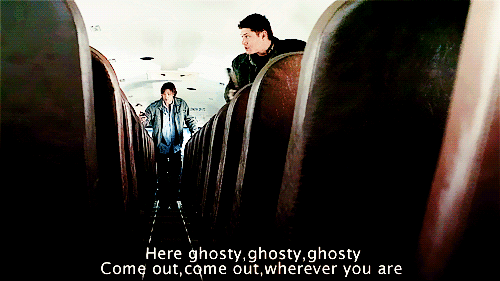 More in this "Series"
Favorite Books featuring Ghosts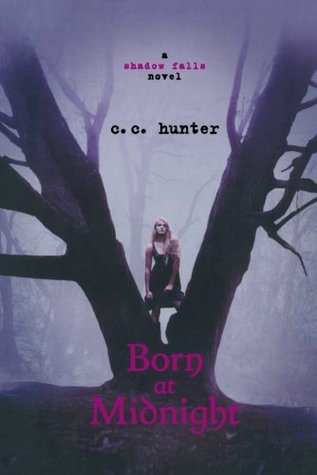 1 Anna Dressed in Blood (Kendare Blake) 👻 I still haven't gotten around to reading he sequel, but I really liked this one, maybe even more than the first Three Dark Crowns book (the Series sadly went downhill for me) and – you guessed it – it has EVIL GHOSTS. What really sold me as that we have a murdery ghost girl named Anna on the loose in a haunted house, where she was killed by someone else. Then we ave Cas, a ghost hunter like his father with a special dagger, that allows him to kill ghosts. I loved him a lot, he's a bit of an outsider, but after deaths start happening in the house and something else lurks in the shadows, he sets out to stop Anna. There is also a romance with the ghost girl, which was actually very well done! I really need that sequel now, as the ending is pretty devastating.
2. My Plain Jane (Ashton, Hand, Meadows) 👻 I just read this recently and while I didn't like it as much as the first book, it has lots of ghosts and really did well it integrated them into the setting! This is historical fantasy and a retelling of Jane Eyre, but with ghosts and that's what I ended up loving the most. It was such a creative approach and totally hooked me. Basically there are ghost whisperers here too, called Seers who work for the Society to relocate spirits and stop them from causing any harm to humans! One of the Society's best agents – Alexander – sets out to recruit Jane, who is a special type of Seer and therefore very needed as funding for the institution has been cut short. Jane also has a ghost friend and it was just great seeing that as well!
3. Born at Midnight (C.C. Hunter) 👻 Every book in this Series has ghosts, because the main character is … a ghost whisperer! It's a rare ability in her world and not very popular, as people get very uneasy around ghosts for understandable reasons. Every paranormal creature featured (witches, shapeshifters, fairies, werewolves and vampires) can have this ability, so it's kind of like an extra power. The protagonist is trying to help the ghosts that come to her with the help of another medium, who is a good friend of hers. That's not the main storyline, but the ghosts always end up playing an important role in the books.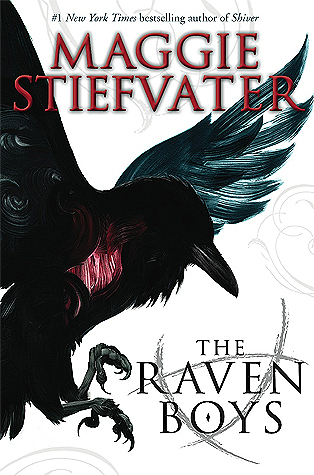 4. The Battle of the Labyrinth (Ashton, Hand, Meadows) 👻 The Percy Jackson Series is not known for having too many ghosts, but they appear, especially as we have ghost whisperers here too. Namely the Children of Hades can see, summon and communicate with ghosts as they are the offsprings of the god of the Underworld! I mainly included this book because of my love Nico Di Angelo, a sarcastic and tortured son of Hades, who is one of my favorite character sin the Series! In the Battle of the Labyrinth we see a lot of ghosts that he interacts with, so I choose it, but he also appears in the other books and a few books of the Heroes of Olympus Series and the first Trials of Apollo book. While we're on the topic, the Kane Chronicles also has ghosts, if you're interested!
5. The Raven Cycle (Maggie Stiefvater) 👻 I had to mention these books (even though it has been a while since I read them), as we have a soft ghost boy. Is it technically a spoiler to name him?? As far as I recall we only learn about his … well deadness a bit into the book, so I won't call names. But there are a lot of iconic scenes that relate to the boy being a ghost … I don't remember all of them, because it has been 2 years since I ead the books. However, I recall him getting thrown out the window once??? I very much-loved him though, that's what I remember the best!
6. Ruby Red (Kerstin Gier) 👻 I actually forgot that this had ghosts for a moment??? But gladly I remembered, because I have a soft spot for this Series, it was one of my first favorite Series and is actually quite good (if you don't mind a little insta-love)! The main character Gwen is a ghost whisperer, but no one but her best friend Leslie (bless her) has ever believed her, instead they just call her 'crazy' and think she wants attention. However, she's not lying and when the truth about her being a time traveler comes out, it all makes sense. She's the last time traveler to be born and is said to have a special power about communicating with the dead. Later on she even adopts a dead Gargoyle ghost, that is one of the funniest and most entertaining characters of the books!
What are your favorite books featuring ghosts? I would love to get some recommendations 👻