Hello fellow bookworms 🎃 There are a lot of spooky books that I love, but so many more that I have yet to read. Therefore, I decided that it would be fun to talk about all the spooky books on my TBR that I haven't yet gotten to read! [These are all books on my Goodreads TBR, sadly, as I don't own any of the spooky books] I did take care not to include any books that I already featured on my Sbooktober TBR, as I will be reading them soon and have already told you what they are about and why I'm interested in them. Instead, I'm turning to the spooky books I haven't mentioned yet, or haven't mentioned in a while!
I have actually been inspired to do this post by one of Hannah's old videos that I somehow came across recently!
Spooky Books on my TBR 🎃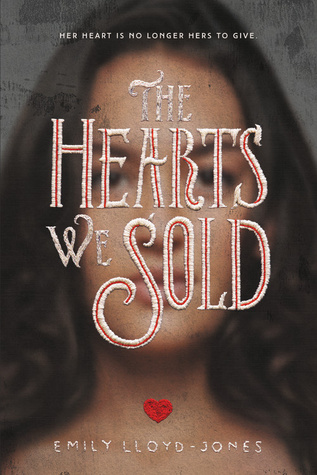 1. Girl of Nightmares (Kendare Blake) 🎃 As I mentioned in my Ghost books post earlier this week, I haven't read the second book in the Anna Dressed in Blood Duology. I know exactly why though, as my library sadly only had the first book 😭 I didn't have the chance to pick the second book up, as there were other books catching my attention, so I have no  idea when I'll read this, but I really want to. The first book left on a bittersweet note and I'm actually glad we got a sequel, because I need to know what happens to Anna! I also very much love the main character Cas and I want to see more of his ghost hunting with his new friends! I'm here for all the spook and ghosts!
2. The Hearts We Sold (Emily Lloyd-Jones) 🎃 This is a pretty underrated spooky book that I've been wanting to read for such a long time now. It's about demon deals and you all know how much I love all things that have to do with demons. Basically, the main character deals with her heart (instead of soul) in order to escape from her horrible life at home. However, there seems to be more to it than just the trade and she gets swept up in something with ither 'heartless' kids who also made a deal. There's also a sprinkle of romance as far as I can tell. This sounds like a very promising read and I hope it really hold up!
3. Reboot (Amy Tintera) 🎃 I wouldn't call this classically spooky, but the entire premise is very eerie, so it fits the general vibe! This book is about a world where there are Reboots, people who have come back from the dead somehow. But it gets better: the longer you were dead, the less human you come back. Therefore, the reboots that have been dead the longest are the perfect soldiers, fast and strong. However, the main character is currently dealing with some of the most lowly recruits – a boy who has only been dead 22 minutes and therefore is very weak and incredibly human. It's all about her defying the system, when he steps out of line, which sounds so interesting!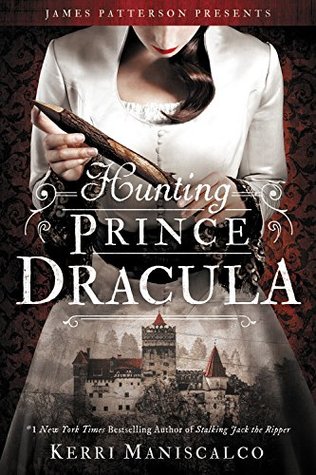 4. Odd & True (Cat Winters) 🎃 I have been intrigued by this book for what seems like forever, but have I actually read it? No. This sounds like a combination of a lot of things I would like: it's historical fiction, has monster hunting sisters and lots of dark secrets and magic! This really reminds me of Supernatural, but with two badass sisters and set in 1909 instead, when a beast is wreaking havoc, that they are determined to stop. The synopsis is already making this sound like the perfect Halloween read and look at that cover too. I'm beginning to love spooky historical fantasy books the most! I definitely want to read this someday, but sadly I don't own a copy yer and my library doesn't have it  either.
5. Hunting Prince Dracula (Kerri Maniscalco) 🎃 I read the first book Stalking Jack the Ripper earlier this year, but I sadly haven't continued with this Series yet. I really liked book one and while it wasn't the predicted 5 Star read I had hoped for, I was enjoying the reading experience a lot. It was full of gore and murder, so I think the next book will be similar. I don't know what exactly will be happening, but it seems like there is another mystery for Audrey and Thomas to solve, likely full of more deaths and bloodshed. I have begun to really like their relationship towards the end of the last book, so I'm excited to see more of them!
What are your favorite spooky books? What are still on your TBR? 🎃