Hello fellow bookworms 🖋 We've already finished the first week of NaNo and are almost halfway through and I honestly cannot believe it – time flew by so far 😱 As writing anything after the first week or so gets specififically harder (at least on my experience) I wanted to do a fun post about some videos and posts that I found motivational or great to get myself in the NaNo mood! I really like seeing how everyone else is doing and I think just taking a break to watch a video about NaNo or read a post can definitely boost your motivation and determination to get writing too! To everyone writing: I wish you all the best, you can do it!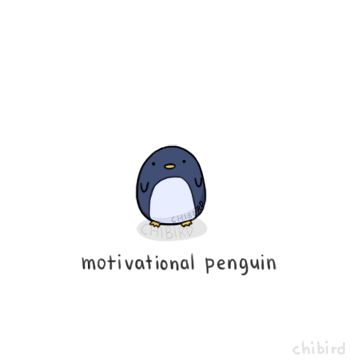 All my NaNoWriMo 2018 Posts
Videos
🖋 I stumbled on this video by chance, but I really enjoyed watching it!! This is a video by Buzzfeed about someone attempting to do NaNoWriMo for the first time – there are hard times but in the end the person succeeds, so that's great motivatuion!
🖋 This is my absolute favorite thing, as my favorite Booktuber has teamed up with author Alexa Donna and another Booktuber Lainey, to do a biweekly life show all about writing, which is amazing! I love Kat a lot and this episode was all about NaNo, so super helpful as everyone talked about their experiences! We have different types of writers (plotters and pantsers & I think Lainey is more of a plantser) features, so we get all the different perspectives!
🖋 And it's Kat again! What can I say, I really love watching her videos and love that she has so much writing content up lately! Definitely check out all her writing vlogs about her new project (she also has some older NaNo playlists!), as I really enjoyed watching them. The latest one was of course about her first NaNo update!
🖋 I didn't do a whole Bullet Journal for NaNo (or a few spreads), as I'm using a separate, very simple NaNo Journal, but I really liked this video! If you want to track your progress and make it look aesthetically pleasing (tbh that can be very motivating, just making things look nice), this is definitely a video to check out – it's not too late to try something new 😊
🖋 I haven't watched too many NaNo Vlogs (otherwise I would never get any writing done), but this one really stood out as it was so aesthetically pleasing! I really enjoyed watching it and it really did motivate me (as aesthetic things tend to do – I'm a very visual person at heart), so I hope it can motivate you as well!
Posts
🖋 To start this off, I've got a really important post by the lovely Kat, who talks about why she has stopped doing NaNoWriMo after a week. I love how she talked about her experience with this year's NaNo and how it doesn't work for every person or project. No matter how much I love NaNo and get involved in it, it's important to keep in mind that this isn't the only way to do writing!
🖋 Then I wanted to showcase a Day 7 check in by Sophie, who has a lot of great writing posts for NaNo up on her blog! In her posts she talks about her first write in experience, which was so interesting for me to read, because I have never been to one, but they sound like a lot of fun!
🖋 I really liked another Week 1 Update, this is by Jessica, who talks about her tracking and reward system for NaNo, something I really like seeing, as the journal she uses is very cool and I have just started trying to establish a reward system myself as it's such a great way to motivate yourself!
🖋 If you're ever feeling down the NaNo website has lots of great pep talks from well-known authors, you can check out the current ones but also the ones from the previous years! Furthermore, there is the NaNo Blog which shares tips and tricks and is always worth a look 😄
🖋 I also found this super fun What is your NaNoWriMo Personality Quiz over on swoonreads. This is not really productive, but can be a lot of fun to do when you're stuck and just need to do something mindless but still NaNo related! I adore all kinds of quizzes so I knew that I needed to include it!
Here's what I got as a result: seems pretty accurate!
🖋 Last but not least: This is an older post but Buzzfeed has a fun article about Things every NaNoWriMo Writer understands, including a lot of fun relatable stuff that a lot of us are going through at the moment!
What do you do to keep you motivated through NaNo? Any NaNo-related videos or posts you've liked? 🖋