Hello fellow bookworms 🖋 Last year I did more Twitter updates for NaNoWriMo, but for this year I liked the idea of showing the updates on my blog! I seriously have so many idea for NaNo posts, but not enough time to write them with NaNo, catching up with comments, university work and trying to read 😅 I asked about how many updates you'd want on Twitter in a poll, and as it was 50/50 for weekly updates and 2 weekly updates, I decided to choose the latter! I think it's best this way anyway, so the posts don't get too long, as I really like to talk a lot 😇 The background for my NaNo banners is from Freepik!
All my NaNoWriMo 2018 Posts
Week 1
Focus: Exploring my characters, their background and their situations at the beginning of the second book.
I literally had no motivation to do any writing, so I struggled a lot to hit my daily word count today 😕 I think it's because I've not been working on this project for a while and have had a really tough time since university started again, meaning that my overall energy and motivation was low.
I managed to tick off some other points on my daily to do list, but basically anything BUT writing. I then kind of gave up and took a bath to relax for a bit and watched a movie with a friend, because I didn't think that pushing myself would help in any way. (It would just make me even more grumpy)
As you can see, I did manage to write something in the end, but it was very late, something I usually avoid doing. It was after 9pm when I finally hit my word count goal, but I really hope I'll finish sooner in the future. It just has been hard getting back into writing.
As you can see I wrote a lot more than yesterday and really got into the zone. In total I managed to write 2825 words so way over the daily word count for 1667 words that I'm following this year (the last years I set higher word counts for myself, but that's not working now).
However, the day started of pretty much the same like yesterday with a lack of motivation. It's been really hard getting back to writing, especially as the new semester and the changes it brought still weigh on me subconsciously 😕
What I found helped me get in the zone was figuring out what my main focus for the day was. In case you didn't know I'm not doing 100% traditional NaNo, as I'm outlining the sequel to my WIP from last year (as I didn't have the time to outline it before and I'm using the very detailed outline method by K.M. Weiland), so I work on brainstorming and figuring out what my characters motivations are, what the plot should be etc. Therefore I don't have a clear idea (like last year an outline) what to do, as I can literally work on anything.
Today I worked on the story's big Bad and what his past and motivations were. It turned out to really get me thinking, working out important plot points and made the words flow. Now I feel like I understand my villain so much better and I have also worked out some improvements for the first book (I still didn't get to edit it …), because I understand my story so much better, oh yes! 😍
Well today completes the Trilogy of "Caro has no motivation". Like seriously I have such a hard time getting into writing each day for some reason, it's getting ridiculous. Once I get started I write a lot, but it's SO hard to motivate myself to start.
I managed to write 2273 words once I got into the zone – just writing down what I had figured out about a character in a stream of consciousness – but it took me so long to finally do that. I was all alone at home and still did nothing.
To be fair, I finally managed to update my NaNo Journal and Word Count Spreadsheet, but that actually didn't contribute to my word count.
My biggest wish right now is that it gets easier to start writing. I feel like these past two weeks have just exhausted me so much that my general level of motivation for creative things is very low.
I actually had my words written early today! I'm still struggling to get into the writing mood though, especially as I'm not really writing the first draft, but rather outlining it and working out what each character's goal is so everything makes sense. I just find that this takes a lot more mental energy than writing with my outline like I did last November.
Not going to lie, it's a daily struggle to work on this outline, especially given my current level of motivation and energy, but I really like doing something for my WIP again, as I didn't manage to do a lot on it during my semester break.
So I actually broke 10K today, yay!!! It's my first milestone and therefore, I get my first reward (from my brand new reward system I decided to do this year, I definitely need the motivation) which is: buying tea!! I love tea and I've wanted to buy some new one for a while now.
I also got my writing done early as well (before I went to Uni, as I have very long classes Mondays and don't come home till after 8), because I had to get up too early today. I was waiting for the electrician to (FINALLY) set up my internet and so I used the morning to write! (and then treated myself)
I really find that I'm so tired and unmotivated especially when I have classes, so that makes it super hard to get motivated to do some writing that includes a lot of brainstorming and problem solving.
Today was a very long day, so I didn't get to chill a lot. I had morning classes and then some nasty evening classes, so I had to write in between, which did work out as I write best in the afternoon. Still it was a bit of a struggle, as Tuesdays are just so busy and full of trying to catch up with my statistics homework.
In the end making myself a pot of coffee (and putting on some music – god bless that my internet is finally working, I missed Youtube) really helped to get me in the zone and make me finish my writing, before I had to head off to University again.
Somehow I felt really productive, which was weird, given how much work I got done. Instead of feeling tired like the last weeks, I actually felt really good!! 👍
And we're back to not being motivated much. I think I used up all my energy during my morning classes and then afterwards I kind of caught up in reading posts of bullet journaling and thinking about my various TBR's.
However, I managed to write my words and COMPLETE WEEK 1! Omg I can't believe it has been a week yet. It was a good week though, as I think I learned a lot more about my characters and where their journey has to lead.
I also got myself a reward of 1 pack of tea, as I hit 10K on Monday as I finally managed to go to the city and buy my tea. I love tea a lot so this was the perfect reward and I already had a cup. I love this type of tea and I haven't had it in ages, which  is why I was so excited about it!
Week 2
Focus: Working my way through the Outlining your Novel Workbook by K.M. Weiland
I have to admit that I'm actually less productive with writing if I have few university classes that day … which shouldn't make sense, but when I'm already in the productive "work" zone by having been to classes, it's much easier to continue with this momentum and get to writing once I'm home again. I still haven't figured out how to make hitting the daily word count easier, as I have things to do in very different areas and it's hard to prioritize sometimes.
The good news is that I started working through the Workbook mentioned above, as this was my main plan, but in the first week I generally wrote up ideas for my characters and didn't follow it. Let's hope I actually have an outline at the end of NaNo that I can use for more writing.
I really have to get better at starting writing in the afternoon instead of waiting for late evening 😅 The thing is just that I have a lot of other things to do as well, that are best done right in the morning, especially stuff for University, so it usually takes me till the evening to finish all this and I cannot get in the writing mood before that somehow. I'm trying to change that, but it feels like I have SO many different things to do.
On the bright side I was generally productive and also managed to get some quality brainstorming and writing in: I managed to think more about my miniantagonists due to the Workbook questions! I honestly love all the workbook questions and exercise so much, they really help me brainstorm my story's potential plot!
Even though I'm talking about struggling to write every day (this is so much harder when you use NaNo to brainstorm, instead of just following my outline like last NaNo), I'm very glad that I'm doing NaNo! Otherwise, I know I wouldn't do one thing for my WIP and then freak out when December comes around and I realize I wasted the year when it comes to writing. I'm already a bit disappointed with myself, as I didn't get to editing my WIP during summer break.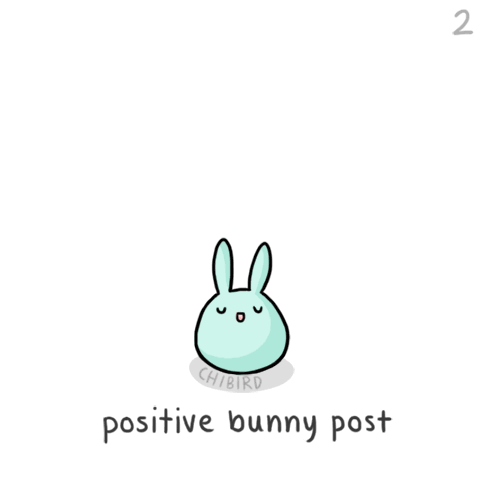 Things were pretty much the same like yesterday tbh, with me not really writing anything in the morning and having to do all my writing in the evening. I did brainstorm a lot more of the plot, but it feels like I',m not even halfway there as there is so much to think about and to plan for my novel, This really a lot of work when you're a planer and need a good outline to write! (I tried without one once and it was a mess).
On a good note, I managed to finally hit 20.000 words, meaning that I get to treat myself now for reaching my next milestone!! The reward I set myself in my reward system is getting to buy a self-care item of my choice, as I think it's very important to take care of myself, especially when things are so busy like right now!!!
I took my advice and actually wrote my words in the morning. This worked out surprisingly well and I'm very happy now! The thing is that I'm just not a morning person at all, I usually sleep in late when I can and cannot motivate myself to get moving or do something productive. I'm usually an afternoon writer, but writing in the mornings seems to be working better for this project. I just feel the most inspired in the morning when I haven't yet done anything else and can completely focus on getting my words out!
I basically didn't have to worry about writing my words for th rest of the day and that was really refreshing, as usually I feel so guilty for doing other things that are not writing, as I really don't like to write in evenings, something that has happened more frequently lately. I also knew I had to write early as I was invited to a family birthday that kept me away from my laptop for the afternoon and evening.
I won't always be able to write in the mornings due to university, but I will try to do as much as I can from now on!
I wrote in the morning again, which was fantastic! I'm actually impressed with myself that I managed to get up and get a majority of my words in, as I knew I had to take the train to my flat at university very soon. usually I end up doing nothing when there's not so much time, but today I had coffee and wrote. That's just major for someone who hates getting up early.
I wrote the rest of my words in the library as I had to do something else there for university and then just stayed to finish my NaNo daily words, because I'm more focused here than at home. I'm really getting better at dealing with my daily word count for this more brainstorm heavy project and that's great!
Secret Tip: Listening to the ambience sounds of the ASMR Rooms on Youtube is really good for non distracting background noise!!
I didn't write anything today, marking this the first time I have ever written 0 words on NaNo. The thing is today was a pretty bad day and to be honest with you I had a minor breakdown related to university, that really made me tired and unable to come up with any motivation to write and be creative. I was petty much convinced I would fail my statistics exam next February, because there is so much we have to learn already and it's not even week 3 of the semester. Combined with anxiety this went into a downward spiral with me freaking out about this even more and stressing myself. It was hard day for sure, especially as I had to force myself to do some university work (and attend classes) to not get behind.
The basic message here is that it's okay to take a break from NaNo and just not write for one day if you're really feeling down!
I did write my words fairly early today and got back into the swing of things. Due to my past word counts I didn't have to worry about making up for yesterday's word count, as I was still ahead. That's great as I could just write the regular daily word count instead of having to double it. I worked a bit on some great plot and conflict exercises of the workbook, as I still wasn't 100% in the mindset to go full on brainstorming.
It was a good idea to head to my library for a bit and  force myself to be in an environment without distractions, as it really helped me focus. However, I was still a bit slow, as I had lots to do for university, so my creative energy is currently very low, just one more day and I finally have the weekend to myself! This week has been a mess so far.
HOWEVER, I REACHED HALFWAY! Meaning 25.000 words, so that's something to celebrate!!
Earned Writing Badges

Are you participating in NaNo? How are you doing? 🖋