Hello fellow bookworms 🎄 Of course I couldn't resist doing a Book Tag for this festive Season and when I saw that Kate @ readingthroughinfinity had created an original Tag I knew I had to do it, especially as it was so unique and creative, that I immediately fell in live with the questions! 💕 I have another kind of festive Tag coming up soon, so you'll be getting all the Tag now as we are rapidly approaching Christmas. As of right now it's only A WEEK until Christmas, which is both great and also terrifying, because how did time fly by so fast?? It feels like it was November last week tbh.
The Rules
Link to the person who tagged you
Link to me (Kate), as I'd love to read your answers
Answer all 10 questions, choosing books for each theme
Tag five people to do this
I'm Tagging 🎄
All my Blogmas Posts
You get up on Christmas morning and your stocking is full! You take it down and start to unwrap the treats inside. The first thing you see is…
An orange! Which book is refreshing and vibrant, both inside and out?
The Brightsiders is definitely different from the author's debut, but it's just as good and definitely offers a refreshing perspective on teens. The cover itself is very vibrant with all the colors, but the content is also convincing, as it's all about a teen struggling with her fame, publicity and alcoholism. There are lots of raw topics tackled, including parental and emotional abuse in a partnership, making this another great insight into the dark parts of life. However, it was refreshing to see such a diverse cast of characters, that built up such a fantastic friendship dynamic, that I would love to be a part of!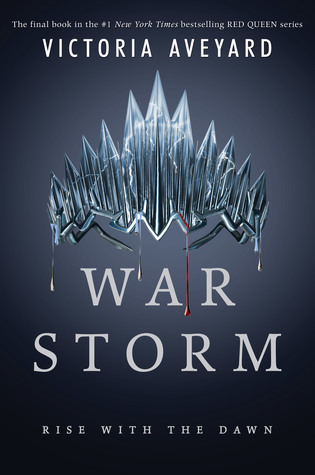 The next thing you see is a bag of chocolate coins. (Yum)
Which book have you recently bought that was expensive, but totally worth the high price?
I actually haven't bought that many expensive books to be honest, so the most recent one would be from May, when I got the Hardcover for War Storm! I have the entire Series in hardcovers, so when the last book came out, I had to buy it in the same format, meaning I had to invest 18 euros or so, which is pretty expensive. It was definitely worth it too, as I really liked how the Series ended and thought that it contained a lot of aspects that I had been hoping to see, so my money was well invested! It's always a relief when a series finale manages to satisfy instead of disappoint, especially as the opinion was divided on this book.
You also pull out a bath bomb.
Tell us about a book that had explosive action scenes.
There were quite a few books to choose from, but I really wanted to highlight Ace of Shades again, as I really love it and it deserves a lot more recognition (especially with the sequel coming up in April)! The entire story of Ace of Shades was very thrilling, after all this is all about the City of Sin and a character who has no idea about it, but gets thrown into it. This makes for quite a bit of action and there was definitely lots of danger and action present throughout the story. Especially the end was very fast paced and breathtaking, as it had some very intense scenes all about life and death that were making me super nervous for all of the characters. The book goes out with a bang, so it definitely has lots of explosive potential!
Next is a pack of playing cards.
Which series won you over?
I said in a blog post a while ago that I wasn't even planning on reading these books as I have no interest in reading something by Jay Kristoff, but like things usually go for me, I found a copy in my local library and just couldn't resist. I never would have bought this for myself (which is why I took it off my TBR initially), but there was no harm in getting it from my library. It just so happened that I really quickly got into the story, as the format was really as special and fascinating as everyone had said. I basically inhaled this book in just a day, even though it was long and I just started it in the afternoon, but I had to keep reading till late at night. It was just as good and the sequels really won me over too, making it to my best of shelf for 2018. This series really did work hard to convinced me!
You also get a candle.
Which character is a symbol of hope in their story?
I'm choosing Simon Snow for this one, even though he is a bit of a disaster and isn't quite as everyone imagined him, as he has problems doing magic. However, he has a  special sword and a lot of power inside him, that is seen to be the key to defeat the enemy, who is siphoning off magic over certain places and therefore a threat to the magical community in  Carry On. Especially the Mage has lots of hope in Simon's role in this big conflict, thinking that he is the only one who can save them, as it has been foretold many times and here is this boy with so much power. I especially love the fact that Simon is powerful but definitely not perfect and more chaotic.
There are socks inside too.
Is there a book that you think really encompasses all the distinctive tropes of its genre?
I was a bit unsure about this question, as this can be seen as a bad or good thing. I personally don't mind lots of tropes as you cannot really avoid using them, as everything has already been done before. It just has to be written well to work for me. Frostblood certainly has a few fantasy tropes (chosen one heroine with a special power, broody love interest, world building divided between two contrasting powers, the evil king etc.), but I still enjoyed the story a lot. The characters really grew on me and the world-building was written in  a way rat I always enjoy reading, so I was very much enjoying my experience reading this, even if it wasn't 100% perfect or flawless when you look at the plotline.
There's also a notebook.
Which author's writing process do you find most interesting/inspiring?
I love this question so much!! You know I love Susan Dennard a lot and her writing process is super interesting. I read her newsletter, which is fantastic by the way and gives a great insight into how she writes! I found it really interesting to read about how she has certain cycles she goes through, meaning that she needs to have recharging phase in order to get that creative boost on and not burn out (and throw out lots of words later that were just forced out). I appreciate how Susan talks about being a 'slower writer' and how important it is to have your brainstorming phase. You don't always have to write every single day, as there are other ways to work on your story. I also like the index card system she has for plotting your novel and highly recommend her edition resources, as her process reads (I have not tried it myself yet) very straightforward and organized!
To go with the notebook, there's a fancy pen.
Is there a book or a series that you'd change if you'd written it yourself?
There are actually quite a few books that I can think of, even if I couldn't promise that I would actually write them any better, but still I have a few changes in mind. I choose My Plain Jane, even (or maybe because) I really liked it, but was very dissatisfied with how Jane was portrayed. The entire retelling aspect didn't work with the rest of the story and Jane was such a weak, flat characters that didn't change at all. Her entire character was focused on the toxic relationship Rochester, giving her no agency of her own. I would definitely change that, because Jane could have been such a great character, instead she felt like she was just getting pushed around by everyone else instead of taking charge of her life.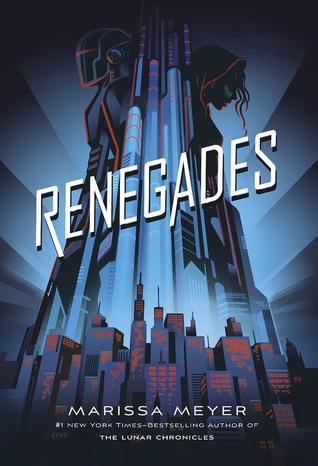 There's also a small bedside clock.
Which book took you a long time to pick up but was worth it in the end?
I could have also chosen The Lunar Chronicles for this prompt, but I was more hesitant to pick up Renegades as there were quite a few mixed reviews, prompting me to postpone picking it up a few times. However, once I  finally got the book and decided to read it was totally blown away. It was as good, and maybe even better than The Lunar Chronicles and totally got me with its depiction of heroes, villains, good, bad and great discussion of morality and power. The characters were all so very lovable and the story driven by their emotions and agendas. I love a book where good and bad are not as clear and therefore there are a lot of morally grey character. I cannot wait to finally read the sequel once I hopefully get it for Christmas this year!
Your pile is getting really big. You reach in to pull out the last gift and it's… a lump of coal? You're a little disappointed. But you look closer and realise there's a seam running through the coal. You crack it open and sitting inside is a tiny golden snitch.
Tell us about a book that surprised you in some way.
At first I was a bit skeptical because I didn't have the best experience with Schwab, but then I really got into Vicious. The next thing I know I was full on obsessed and sobbing over the found family around my murdery boy Victor Vale. This book really hit the mark for me and surprised me in a very good way, as it didn't have any of the problems I had with This Savage Song or even partially ADSOM (even though I really liked that one too). Vicious was just a pure delight and I quickly got every obsessed with it in a way that I had been hoping to with the author's other works. I cannot wait to read the sequel now, which I will be getting for Christmas! 😍
What books would you like to find in your Christmas stockings? What book surprised you in a good way?🎄