Hello fellow bookworms 🎆 The new year has begun and it's time to look back on what I managed to achieve in 2018 when it comes to all the goals I have set! Spoiler: it was good in some areas and bad in others, as I divided my goals into reading, blogging, life and writing. Surprisingly (or maybe not considering 2018 as a year) my life resolutions have not really been met, but reading and blogging wise it was a good year!
Not only will I talk about how I did with my 2018 Goals, I will also share my 2019 resolutions, as the new year is in full swing already and I have a few things I want to achieve this year, to make it better than the last! I have quite a few more life resolutions this time, as there are lots of things to improve!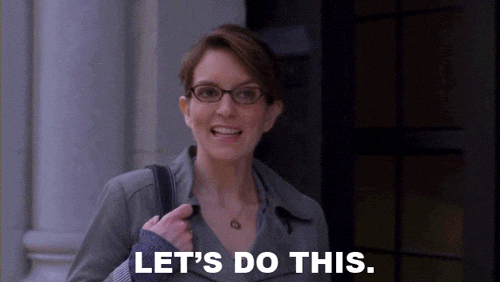 Looking Back on my Goals
Reading Goals 🎇 
Read 65 Books ✅ I read 145 Books this year and managed to surpass my goal!
Try out more Adult Books  🔜 I read 11 Books in the NA/Adult category, which was better than I expected, especially as I didn't set myself a set amount of books to read, but as I read 145 Books this still wasn't a lot
Read even more diversely ✅ I managed to complete the Diversity Bingo I set myself, even though I later quit it, as after a while, I wasn't very keen on my initial idea anymore. Generally, I did read some great diverse books this year!
Complete 10 to read in 2018 TBR ⛔ I ended up getting to 7 out of the 10 Books I wanted to read this year, but didn't manage to read The Broken Eye, Fireblood and Wayfarer!
Participate in the Supernatural Reading Challenge ✅ I made good progress and completed many challenges, but I wasn't that involved with the community side!
Blogging Goals 🎇 
Promote my posts a bit more ✅ I use Twitter a lot to promote my posts and even remembered to post my link when I did a Top 5 Wednesday, so I would say that I got a bit better at that!
Improve my schedule further ✅ I didn't really stick to my only 2 posts a week goal, but I managed to work out my schedule a bit and decided to only review books I rated 5 stars to decrease the amount of posts I had to write, which was a relief!
Discover a lot more blogs and people ✅ I really think that I discovered lots of amazing new blogs, that I now comment on frequently, so this was a success!
Writing Goals 🎇 
Finish the draft of my WIP Intoxicated ✅ & Edit it ⛔ I managed to FINISH my draft of my WIP Intoxicated, which I'm super proud of, but I didn't manage to edit it, as I didn't get to it during summer break and things were too stressful at the end of the year.
Outline the second book 🔜 Technically I managed to outline the sequel to Intoxicated in November (with a lot of effort), but I didn't manage to order it into an actual outline.
Outline a completely new idea ⛔ NOPE.
Life Resolutions 🎇 
Get more healthy ⛔ Omg absolutely no. I got back to eating junk food so quickly, when University got stressful, as I'm a horrible stress eater and sometimes just want to treat myself, as this year has been a mess.
Keep up with my new Happy Journal ⛔  I quit in February, as this journal didn't make me happy anymore and once I forgot to update, I couldn't get back into it 😭
Draw once a Month 🔜 How much I drew varied a lot over the months, sometimes I had phases were I used my coloring books a lot, but then I went months without, so there was no real consistency.
Fix my sleep schedule a bit ⛔ AHAHAHAHA. No.
Catch up on TV Shows ✅ Not on every Show I wanted, but thank god for Sandra, who became my watch buddy and boosted my own Netflix-ing a lot!!
My New Year's Resolutions
Life Resolutions 🎇 
Focus on self-care 📝 I am so bad at this, but with the uncertain and challenging year ahead, I truly need to take care of myself better! That means

taking more breaks and allowing myself to breath and destress with activities I enjoy doing

! This also includes my goals to take walks outside and eat more veggies, as both is good for my body! I just cannot let things get as bad as last year again!
Regularly take a walk outside 📝 I don't move nearly enough, as I spend too much time sitting, be it on my computer or with a book, so I want to get moving a bit. Now I hate sports and never keep up with them because of that. However, I

have recently enjoyed taking walks and get moving in the nature and the fresh air outside

, so I want to do that as often as I can to get some steps in!
Focus more on positivity 📝 I have gotten a bit bitter towards the end of 2018 and often felt like I was only talking about everything that was bad, so I want to change my perspective on things. I'm planning on maybe using a journal to record anything good that happens, as I

want to get more in touch with thinking positive

and notice the good things about what is happening!
Eat more fruit and vegetables 📝 I really didn't want to write 'eat healthy' here again, as that never works out, so I decided to go with something else I noticed about my eating. The main problem I notice with what I eat, is that I don't eat nearly enough fruit and vegetables! Therefore, I plan to use what is recommended:

eating 5 portions of fruit/vegetables a day to improve my food intake

! having a clear goal like that seems to be a good way to keep up with this!
Develop a better sleep routine 📝  My sleep routine is  pretty horrible, I stay up too late and then cannot get out of bed the next morning. I hate that actually, as I waste so much of the day and often feel not that motivated. Therefore,

I want to try to improve my sleeping habits

and go to bed a bit earlier, making it possible to get up better in the mornings!
Get back to learning french 📝 I love languages, but unlike with English, I have not been keeping up with my French at all ever since I left high school. I was pretty good at it back then, but now I haven't used it for over 3 years. That's such a shame as I did have all this experience, so I want to get back into it in this year.

Does anybody have Recs for how to learn it by myself

?? I don't have the time for a course and idk about Duolingo because I heard it  sends you pressuring e-mails??
Use my coloring books 📝 I didn't do that well drawing in them consistently in 2018, but

I want to regularly use my coloring books in 2019

, as I don't do that nearly enough. I usually have bursts of coloring, but then I do nothing for months and I really want to avoid that. Drawing in my coloring books (adult coloring books are truly the greatest invention!) is always so relaxing for me, so I have no idea why I don't do it more often.
Watch more TV Shows 📝 I did well with this last year, but there are so many TV Shows I have not gotten to yet and that I have been pushing off forever, so in 2019 it's

time to tackle the shows I have been wanting to get to for years

now! I plan to make use of my Netflix subscription a lot, as my list is quite full!
Blogging Goals 🎇 
Post more freely and get more relaxed 📝 I'm always very intense about blogging, so I'm trying to get less stressed out by having to keep to a schedule. I plan to post more whenever I want without having to feel like I have to post at a certain day (excluding T5W posts). I also want to

try to limit it to 2 posts most weeks

, especially during exam season and my internship!
Figure out how to do Reviews in a timely manner 📝  I love writing Reviews, but with my reading pace they have been hard to keep up with the last year. In 2019 I'm planning to maybe cut down on the length and

allow myself to write more short list Reviews

. I always feel like I have to write a long Review, but I want to reserve those for m 5 star reads!
Reading Goals 🎇 
Read 65 Books 📝 Goodreads Reading Challenge ahoi! I

always choose 65 books

as my goal now, as this is how many books I read my first year when I got back into reading!
Read more out of my comfort zone 📝 This

can be sci-fi, historical fiction or adult books and more

, basically everything that I don't read regularly and have to push myself to read. I definitely want to read some books that are not part of what  I usually reach for to challenge myself a bit and maybe discover some unexpected favorites!
Support my library even more 📝 I want to read even more books that come from my library, because I might have to move in 2020, so I want to make the most of having a really great library right now, as I don't know what the future will bring!

I'm very grateful to have such a fantastic library and want to read as many of the books I'm interested in as I can

! This is the time to read all the books without having to pay! (other than my annual library fee that is)
Make an effort to read diversely 📝 This is on my list of goals every year, because it's incredibly

important to support diverse books and authors

! I try to read as many diverse books as I can each year, so in 2019 I aim to do the same and check out some great diverse books on my physical TBR or in my library!
P.S. there will be an extra post for my 2019 reading challenges! 🌷
Writing Goals 🎇 
Edit WIP Intoxicated 📝 I did not get to this in 2018, something that I'm still very sad about. However, I

definitely want to make this a priority in 2019

, because this draft needs to be polished a lot and I want to finally start editing for the first time ever! I definitely do not want to leave this for the last months of the year and get to it before hand!
Write WIP2 during Camp NaNo 📝 I have to put together the outline in an orderly fashion first, but afterwards I aim to write the sequel! I likely won't be able to do NaNoWriMo this year, so

I plan to write it during Camp NaNo in April

(and maybe July?? Depending on how that goes, I have no idea what my plans are then yet)!
What are your resolutions for 2019? Did you complete all your 2018 Goals? 🎇