Hello fellow bookworms ❄ Hello it's me and I'm back 🎉🎉🎉 As I announced on Twitter, I took a hiatus for most of January due to exam season, which was super intense this time and left me with little time and no motivation to do much. At first it was meant as a semi-hiatus, but because things go so intense with studying it ended up being a full hiatus with me not doing ANY blog hopping or answering ANY comments 😅 I felt so very bad for that, because I love blogging, but I had little motivation to write any posts (I'm glad I had so many scheduled from Christmas break) and couldn't bring myself to do anything blogging-related.
Like I said I'M BACK now and I'm trying to catch up a bit, so please be patient with me, I'll answer all the comments, it might take me a while though, as I have one week off and then it's unto my internship 💖 I also want to finally post my Anticipated Releases Post that was sitting in my drafts half-written the entire month and slowly get to reading all the blogs again too. As I was so absent in January, I didn't include my favorite posts of the month, because I didn't read much 😅 I'm just slowly trying to get back into blogging!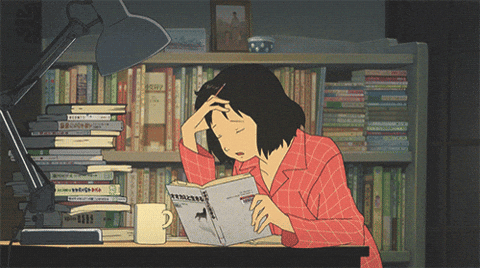 What I read in January ❄
To my great surprise I ended up reading 11 Books in January, which was mainly due to the fact that I used most of my free time to read (and watch an episode of my shows), especially right before bed, as being on my laptop wasn't good for my sleeping quality. So you could say that I read very consistently and also took my books on the train/bus! I also did take the blogging hiatus, so I devoted everything to at least reading books. They were definitely a welcome distraction from studying 💌 I didn't find my first favorite book of the month (at least in January, I have found it by now 😊), but I did love lots of books and found my first 1 star book too 😱
Overall, I have decided to try to stick to very broad monthly reading themes, as that was a lot of fun when I did it in January and really motivated me to read! In January the themes were Mental Health (as I participated in the Mental Health Book Bingo) and rereading the Witchlands books in preparation of Bloodwitch 💕
I also have a new Index !!
… to better track my progress with my reading challenges etc.!
🔄 = Reread
💌 = Library Books
🌼 = Moody Reader Challnge
🐯 = #YARC2019 (signup coming soon!)
WitchlandsJanuary 💗
This amazing reread event was hosted by Marija @ insidemylibrarymind!! I had a lot of fun rereading one of my favorite Series, especially as Bloodwitch is coming out on Tuesday and I had wanted to reread the books to pay more attention to all the details and theories! I loved the books as much as I did when I first read them, maybe even more on my reread 💖
1. Truthwitch (Susan Dennard) ⭐️⭐️⭐️⭐️⭐️🔄
2. Windwitch (Susan Dennard) ⭐️⭐️⭐️⭐️⭐️ 🔄
3. Sightwitch (Susan Dennard) ⭐️⭐️⭐️⭐️⭐️ 🔄
Mental Health Book Bingo 🌺
The mental book bingo was AMAZING and I managed to share my TBR with you earlier this month! I had a lot of fun participating in the Readathon, even though I was very bad with updating my Twitter thread, but at least I got to read lots of mental health books. I have always loved reading books with this topic and I'm so happy that my library had so many amazing mental health books, I'm very proud 😘 I did also reread some of my favorite mental health books and was very surprised that I still like All the Bright Places. I read it 5 years ago and have heard lots of mixed Reviews since then, but I personally still enjoy it a lot! 🌷
4. Queens of Geek (Jen Wilde) ⭐️⭐️⭐️⭐️⭐️ 🔄
5. Under Rose-Tainted Skies (Louise Gornall) ⭐️⭐️⭐️⭐️⭐️ 🔄
6. All the Bright Places (Jennifer Niven) ⭐️⭐️⭐️⭐️⭐️ 🔄
7. Every Last Word (Tamara Ireland Stone) ⭐️⭐️⭐️⭐️.5 💌🌼
8. Paperweight (Meg Haston) ⭐️⭐️⭐️⭐️💌🌼
9. It's Kind of a Funny Story (Ned Vizzini) ⭐️⭐️⭐️.5 💌
10. Speak (Laurie Halse Anderson) ⭐️⭐️⭐️ 💌
11. The Unlikely Hero of Room 13B (Teresa Toten) ⭐️ 💌🌼
Average Rating ⭐ 4.1
Favorite Book 💕
What I posted in January ❄
Life Stuff in January ❄
Hiatus aka Lots of Studying and Studying and Studying. You guessed it, I was studying for basically all of January and then some more, as I started studying my last week of Christmas Break 🎄 It was back to University on January 7th, meaning it got a lot more busy, as we still learned new content for my big exam and I had to keep up with all my classes. I was basically studying every single day and also had a long weekend seminar that stretched over two weeks to do. The seminar was actually really cool and about job applications! I loved the person who did the seminar, because they were so motivational and encouraged us to be our best self it was amazing! My motivation levels were a bit low in January and I felt like I was just doing studying 80% of the time, so I'm glad that I finally took the exam and can do something else without having to worry that I should be studying right now 😅
Basically, January was a bit uneventful 😂 I didn't do much else than study, read, watch some shows and procrastinate studying on Twitter xD I do hope February will be a bit more eventful with me having more motivation to actually think about writing again and do more blogging after the hiatus! January might have been study heavy and a bit boring tbh, but it was definitely a lot better than last January and that counts for something!
Looking Ahead: February
Like always, these are my Top 3 reads 💖💖💖
Well it is already February, but still. This month's theme will be SERIES, which means hopefully lots of Fantasy, as I did read a lot of Contemporary books last month. The reason I choose Series as my theme is because a) I have so many I want to start/catch up on and b) the Series Crackdown Readathon is starting on February 15th and I can finally participate again! I will hopefully be able to binge-read more, especially next week when I have time off and then some more, because at least I don't have to study any longer 👍
However, like I mentioned I will be doing an Internship in February (from February 18th to March 18th) that runs for 4 weeks! I think I'll still be able to do much due to the fact that I have the weekends and can do what I want once I get home. I hope it'll go great (keep your fingers crossed foe me), because it would be a lot easier if the people there are nice and it's fun to work with them 😊
What was your favorite book this month? How was your start of the year? ❄