Hello fellow bookworms 📖 I'm a bit late with my most anticipated releases list, because I went on a hiatus. You could say that studying sucked the life out of me when all I wanted to do was read and blog all day long 😅 Then I entered my internship, so this post sadly got pushed back a bit!
Today I really want to talk about what 2019 Releases I'm super excited for, so here we are. This is Part 1 and covers the releases from January to June aka the first half of the year – therefore I only included books that had a release date already! As I could never order the complete list by how excited I am (Bloodwitch is number 1, but everything else is so hard to say), I'm going to talk about the books in order of when they release!  I have about 23 books on this list, which is why it took me a bit longer to write this, but there are just so many good books coming out this year … I'm sad that I won't be able to read them all, because money 😂  I also linked to the Goodreads pages of the book, just click on the cover!
Note 🌻 I know that all of the January and a lot of the February books on my list are already released by now, but that's because I didn't get around to posting my list any sooner. I still wanted to mention the books, because I did anticipate them a lot 💖 I also tried to include the representation of the diverse books on my list, please let me know if I missed something or got something wrong!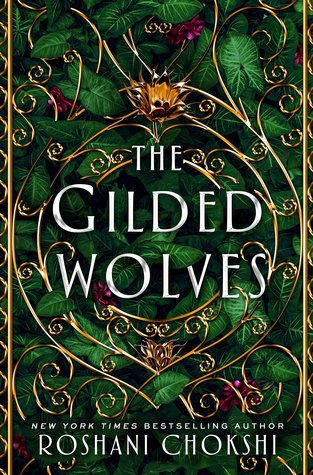 The Gilded Wolves (Roshani Chokshi) ❄ Published: January 15th 
💖 Black, Indian & Filipino Rep, Bisexual MC, Autism Rep
I'm glad this one got a lot of hype because everyone needs to stop sleeping on Roshani Chokshi, she's amazing! I feel like her Star-Touched Queen books are a bit more underrated, so I'm happy that her newest book has gotten a lot of praise so far! Not only is it set in historical Paris, it also has magic and lots of diverse characters! I hope I have listed all of the rep above because there is a lot of it and I'm happy that such a diverse book has received so many amazing Reviews. I will definitely be wishing for a copy for my birthday in April, because I need this book ❤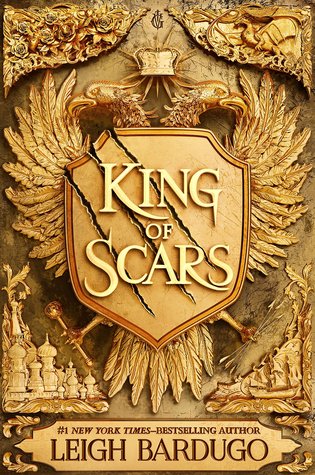 King of Scars (Leigh Bardugo) ❄ Published: January 29th 
💖 Bisexual MC, f/f romance
I have already read this by now!! I didn't intend to preorder it … but then it  kind of happened, so I buddy read it with my friend Sandra and took my time reading it, especially as I had exams in-between! I even managed to avoid all spoilers (yay!) and I should have finished reading it by the time I'm posting this. If not: I'm realyl enjoying it so far and think it's fantastic that everyone's darling boy Nikolai finally got his own book, it was so great to return to the world of Ravka and Grisha, as I really missed all of the Grisha Trilogy characters ❤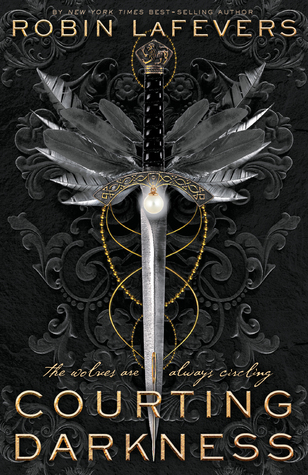 Courting Darkness (Robin LaFevers) 💌 Published: February 5th
I'm incredibly hyped for this one! This is a spinoff of the His Fair Assassin books and I'm very excited that this is happening! I adore the His Fair assassin books and think that they are very underrated, so I'm happy to see that Courting Darkness has gotten a lot of hype recently! This is about a new character, but also features some of my old faves! I definitely recommend also reading the original books, simply because they are good and feature assassin nuns in medieval France with special abilities, I mean how cool is that! 😍 I love how the books have the perfect blend of adventure, romance and political intrigue!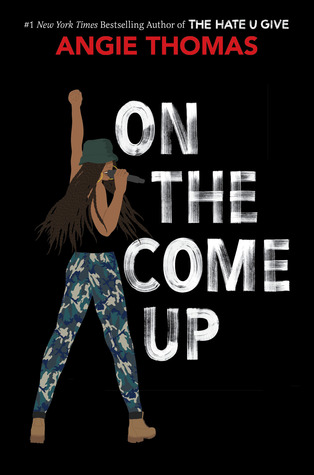 On the Come Up (Angie Thomas) 💌 Published: February 5th
💖 Black MC
This was a must read after THUG! On the Come up was pushed back to this year, as I have been waiting for this for sooo long! Now it's finally OUT and I have already seen it in the bookstore last week, which is amazing 😍 I have no doubt that I will love this story as I honestly cannot wait to read everything that Angie Thomas puts out! I'm also super excited to hear that On the Come Up hit the NYT bestseller list and now it's in the company of THUG! I'm definitely very tempted to get my own copy, especially because Swetlana has already read and loved this one 💕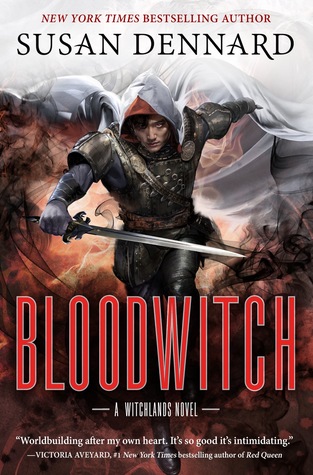 Bloodwitch (Susan Dennard) 💌 Published: February 12th
Hello my Love!!! Surprising exactly no one, Bloodwitch is my most anticipated release for this year, because my precious boy Aeduan is finally getting his own book 😍 This got pushed back an entire year, making me all the more eager and excited to finally get my hands on Bloodwitch!! I already have Bloodwitch preordered of course and cannot WAIT to read it once my copy arrives!! (Since this post is going up so late, it already ARRIVED and I have READ the book by now 💗) It's also a treat as my last exam is on February 9th, meaning I can read my beloved book in peace – the perfect timing! Overall I'M !!! !!! VERY !!! EXCITED !!! If you want to read the Witchlands books (I highly recommend) now is the time just before this gem releases!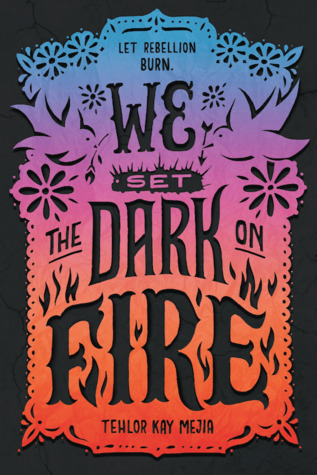 We Set the Dark on Fire (Tehlor Kay Mejia) 💌 Expected Publication: February 26th
💖 Latina MC, f/f romance
I'm excited but slightly confused! I was under the impression that this was fantasy, but it does sound like it has lots of dystopian elements about it, as We Set the Dark on Fire is about a society where girls are trained to either raise a man's children or run his household. Maybe there is magic somewhere? But this does give me more The Handmaid's Tale vibes are women's positions in society are predetermined and it doesn't look like there is much freedom here. Even worse the main character as she has a secret: her papers are forged and if she is found out she'll be sent back to the fringe of society! There is also a f/f romance and a revolution here, so either way this one sounds good! 👍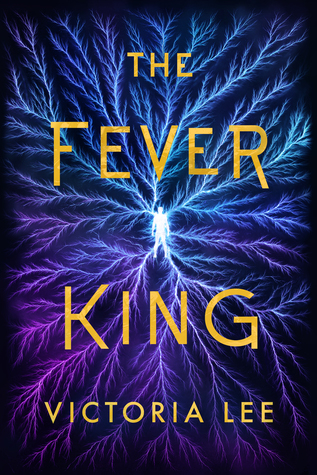 The Fever King (Victoria Lee) 🌼 Expected Publication: March 1st
💖 Jewish Latino Bisexual MC, m/m romance
It was Lily who made me aware of this book … and it sounds SO good!!! It's a bit of a mix between fantasy and dystopian, set in the former United States, where a viral magic killed a lot of people. However, our main character Noam survived and is now recruited by the government to learn about his new technopath powers, which is SO cool! Noam however is planning to use this knowledge against the government, as it always pushed out refugees like him who were seeking help. There also seems to be a m/m enemies to lovers romance on the horizon, so just what I like! 💗💖
The Last 8 (Laura Pohl) 🌼 Expected Publication: March 1st
💖 Aromantic Bisexual Latina MC, PTSD/Depression Rep
Two words: ALIEN INVASION!! Ever since the disappointment that was the Fifth Wave Trilogy (book 1 and 2 are still decent, but the end ruined everything), I have been craving a good postapocalyptic alien invasion story full of survival and creepy aliens, and this sounds like exactly that! It's about the last survivors on earth, a group of teams and how they're coping with the attack! I'm also excited because the author was born in Germany! (she did live in several places & makes her home in Brazil, but still!) 😍
You Asked for Perfect (Laura Silverman) 🌼 Expected Publication: March 5th
💖 Bisexual Jewish MC, Anxiety & Muslim Rep, m/m romance
This sounds SO GOOD! I love books that deal with academical pressure and anxiety, as it's currently very relevant to me as a Uni student and therefore makes me feel very understood. This one is about Ariel, a fellow perfectionist like me who easily gets caught up in studying and trying to be the perfect applicant, so I really feel that! However, this book also promises a cute romance between him and his new reluctant mentor, who he grows to like. This sounds like the perfect mix between talking about academic pressure and how it pushes teens past the breaking point and slowly growing feelings for another person 💕
Sherwood (Meagan Spooner) 🌼 Expected Publication: March 19th 
I'm somehow really digging this! To be honest, I have never read anything by this author before, but I do own Hunted and somehow I'm super intrigued by Sherwood too! I just have a weirdly good feeling about it and I really like that it's about Robin Hood, more specifically Marian who becomes the new Robin Hood and takes control of her destiny! I really love that premise and I'm always in the mood for some more YA historical fiction books, so I'm very excited about Sherwood! It's also very refreshing that this is a standalone and not a part of a Series (much like Hunted) 😊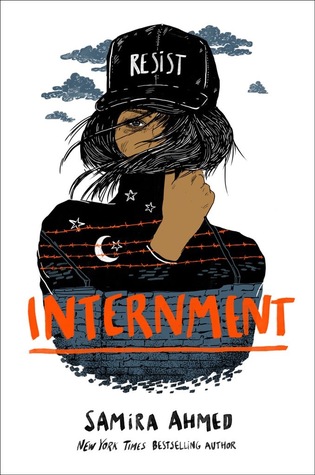 Internment (Samira Ahmed) 🌼 Expected Publication: March 19th 
💖 Muslim & Asian (Indian?) Rep
Omg guys I actually got an arc for this! I read the author's first book last year and enjoyed it, so I have high hopes for Internment, especially as it has such an important theme, that is going to make for such an impactful book. The book is about the near future, when the United States have created internment camps for Muslim American citizens, which is horrifying. It's about a Muslim girl trying to get out of the camp and lead a revolution against the Camp director. This sounds like a very heart-racing, heavy book, that however is such an important read, as the topic sadly isn't far-fetched and actually could happen in the future! 😱
White Rose (Kip Wilson) 🌻 Expected Publication: April 2nd
This is my newest TBR addition! But I had to add it to my most anticipated releases list for several reasons. One: it's historical ficiton and I'm always ready for more of that in YA, because it's a genre I don't read nearly enough. Two: It's about Sophie Scholl, a student who was part of the White Rose, a resistant group during the Nazi regime. And Three: I heard that the book does the real life Sophie justice by exploring her life in a very informed perspective, as Sophie was complex and complicated like every one of us and her life as well, full of different events and beliefs. I don't know how to say it, but I have high hopes that this will explore her life in all nuances and with a lot of respect!
The Princess and the Fangirl (Ashley Poston) 🌻 Expected Publication: April 5th 
💖 Lesbian MC, f/f romance, Asian & Black LI's
Geekerella got this companion! I loved Geekerella when I read it in 2017 and it was one of my favorite books of that year, so I'm really excited for this new book set in the same universe! It's a Prince and the Pauper retelling (anyone remember that Barbie movie, or is that just me?) about two girls who must switch places to help each other out! One is a fan, trying to prevent her fave character from getting killed off and the other is the actor playing said character, trying to escape the show. This seems to be a very interesting book full of fandom, so I'm sure that I'll like it 😍
King of Fools (Amanda Foody) 🌻 Expected Publication: April 30th
💖 Bisexual Black LI
I'm SO excited for this sequel! I loved Ace of Shades when I read it last year with Sandra and Swetlana, so we're now all super hyped for the next book to come out!! I cannot wait to see what happens next and I fear that things will get very intense now, considering where the last book left off 😱 I can't say much more because of spoilers, but I'm sure my heart will be a bit broken in the end 💔 I also cannot wait to see my beloved characters again and of course I need my ship to sail, it's the most torturous slow burn 😭💖
Love from A to Z (S.K. Ali) 🌻 Expected Publication: May 7th
💖 Muslim Rep, Hijabi MC, LI has multiple sclerosis
S.K. Ali is such an underrated author! I read her first book Saints and Misfits last year … accidentally in one sitting, that's how much I loved it! Therefore, I'm extremely excited to read her next book, especially as it sounds like such an adorable romance, I can already feel that I'll like it! As far as I know, the majority of the book takes place in Qatar, which is super cool, as we need more books set in non-western countries! I also like that we have so much representation and that this also seems to be featuring them both keeping journals 😍
Again, but Better (Christine Riccio) 🌻 Expected Publication: May 7th
I watched all of Christine's writing vlogs! I loved following her process so seeing her getting this book to publication was great to witness! I wouldn't say that she is my favorite booktuber, but I really appreciate that we got to see her creative process and how hard she worked on revising the book, I highly recommend checking out her writing episodes, they are very interesting and you get to see how her book began! This is also about feeling like you did college wrong, so this is something that I might be able to relate to a lot, as I have my doubts as well!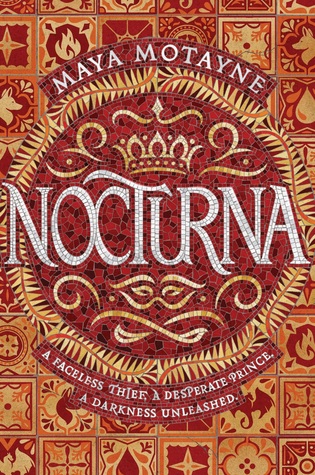 Nocturna (Maya Motayne) 🌻 Expected Publication: May 7th
💖 Latinx-Inspired (based on author's Dominican heriatage)
Look the cover was just revealed! It has taken me so long to write this post, that I can actually include the cover now! This book really spoke to me because it's about magic and that pretty much always lures me in. It's about a faceshifter trying to steal something from the palace and a prince who would use forbidden magic to bring back his dead brother, both sounds amazing and really suspenseful! I actually love if there is dark or forbidden magic, as this always turns out to be very interesting and often offers great discussion about good and bad! 👍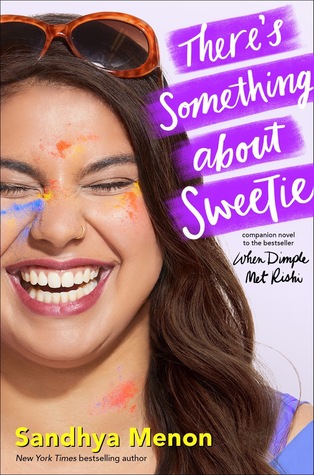 There's Something About Sweetie (Sandhya Menon) 🌻 Expected Publication: May 14th
💖 Indian-American Rep, Fat MC
I've been so excited for this ever since I read When Dimple Met Rishi, as I loved Ashish his brother so much and couldn't wait to see him again in another book! I love Sandhya Menon's books, they are just the perfect contemporaries to read in summer and great comfort reads. I feel like I might like this the most of all her books, as I have been anticipating it for so long, love Ashish and I'm sure that I'll love Sweetie as well. Just look at that cover, she looks so happy and full of positive energy!! I also really appreciate that we have a fat Indian MC! Basically: I've been waiting two years for this I NEED it!! 💕
I Wish You All the Best (Mason Deaver) 🌻 Expected Publication: May 14th
💖 Nonbinary MC, Anxiety & Depression Rep
I was so happy when this book was announced! Sadly Nonbinary Rep is still very rare in YA, so I was very excited to hear that we were getting a book with a Nonbinary MC, written by a non-binary author!! The main character Ben is thrown out of their home when they come out as nonbinary, so the book is about them trying to keep a low profile while living with their sister. The book also features mental health rep and there seems to be a growing romance between Ben and another student called Nathan! I'm just so so so much looking forward to reading this book, I can tell it's going to be a super important read 💗
We Hunt the Flame (Hafsah Faizal) 🌻 Expected Publication: May 14th
💖 Ancient Arabia Inspired
I'm looking forward to this fantasy! It already sounds super interesting and I'm always excited for new lush fantasy books that introduce me to a different mythology 😍 We Hunt the Flame is about a girl who hunts to feed her people and tries to steal an artefact to restore magic to her suffering home. Meanwhile there's a Prince of Death sent to hunt her, so I'm guessing that we'll also have a possible enemies to lovers romance and lots of secrets and stakes, which is fantastic!! 💕
The Bone Charmer (Breeana Shields) 🌻 Expected Publication: May 21st
This one sounds so cool! It's about a world where bones determine your whole life and seers can interpret them for you, choosing your path in life! Saskia's mom is the bone charmer and purposefully choses a life she doesn't one, in which she becomes a seer as well and is paired off with a violent boy. As they fight about it, her future splits and she has to live 2 lives at the same time, but only one can survive! THIS. IS. MY. JAM!!! I love multiple timelines and realities, as I find them to be SO fascinating! I'm super excited to see where this story goes! 😱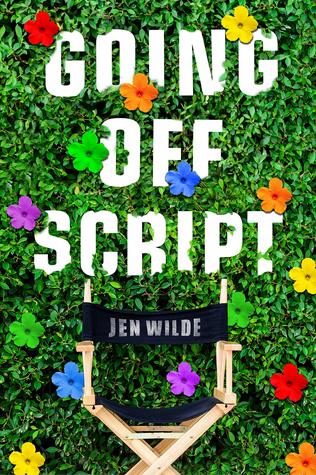 Going Off Script (Jen Wilde) 🌻 Expected Publication: May 21st
💖 f/f romance, Sapphic MC's
Hello, I love Jen Wilde! I try to gush as much as I can about Queens of Geek, because the author's debut novel is one of my all time favorites and the one book that understood me the most. I also loved her second book last year and now it's time for another one!! I'm just SO excited because Jen Wilde has become one of my favorite authors and I genuinely believe that I will love all her books. This one is about Bex, an intern for a TV Show and how her script gets stolen by her boss, who straight-washes her lesbian main character. Of course Bex is going to fight back and I'm already so here for that! 👍
These Witches Don't Burn (Isabel Sterling) 🌻 Expected Publication: May 28th
💖 f/f romance
YES WITCHES!! As my current WIP is about witches I'm excited for every book out there that also has witches, as I love reading about them and feel like we need more witchy books! You could say that I'm in a witch mood right now 😄 I love that this book is set in Salem and about several types of witches (including elemental and bloowitches, which reminds me of the Witchlands 😍) There is even a blood ritual and dark magic threatening the town, which sounds really suspenseful and right up my alley!!
Sorcery of Thorns (Margaret Rogerson) 🌹 Expected Publication: June 4th
This looks so stunning! Not only is the cover absolutely beautiful, I'm also super excited because I loved the author's debut novel last year and I cannot wait to read more of her 😍 I'm a bit sad that all of her books are standalones though, because I could read an entire Series about the intricate worlds she dreams up (An Enchantment of Ravens could have definitely gotten a sequel)! This one has magic, demons (?) and hate-to-love, lots of things that really intrigue me! I'm getting this dark fantasy vibe from this one and cannot wait to eventually read it, because this seems like it's right up my alley! 😈
Honorable Mentions ❤
💖 black rep 💖 m/m romance 💖 grief rep
 💖 OCD & Malaysian Rep  💖 f/f romance, Muslim, Bengali MC 💖 Korean rep
What's your most anticipated book for the first half of 2019? Any diverse releases that I should add to my TBR? 📖