Hello fellow bookworms 🌻 I cannot believe February is already over, but to be fair it's a short month in general 😄 This month was definitely eventful and busy for me, which is both good and also challenging for me! One of the most exciting things that happened blogging wise were that I made a new blog design 😍 It still has the same color scheme (pink) and the Alice in Wonderland theme, but I felt like it was time for a little change. I also switched to making graphics with canva, which is a great free alternative, as my old Photoshop version stopped working (it's sadly too old for my computer system), so here we go! 🌷
I also started committing to posting only 2 times per week, after I came back from my hiatus. Things were still busy, so I stuck to 2 posts, but now that I've done this a few weeks, I really feel like this is the right way for me to post! For me personally, I fee like 3 times was too much at times, as it used up all my energy, so I didn't regularly answer comments and blog hop (not until they piled up 😢). Now, I have 2 posts and I find so much more time to stay up to date with my Reader and the community, which honestly makes me so happy 💖
Theme: Series
🔄 = Reread
💌 = Library Books
🌼 = Moody Reader Challnge
🐯 = #YARC2019
This month I read 7 books!! It's a bit less than last month, but I was busy AND I had so much more high rated books, I found 5 favorite books of the year, which is INCREDIBLE, I'm so happy!! I loved all the books this month, so it was totally worth it, even though I had to fight to find time for reading during my internship that just started 😄 I stayed (mostly) true to my theme of reading books that were part of the Series (apart from Hunted), so I made some progress in reigning in all the unread Series I still harbor 😂 Not going to lie, I was sometimes in a weird reading mood, but what really helped me was getting cozy in my reading armchair and generally retreating into my silent room, as I'm usually very distracted by the TV!
Series Crackdown 📚
Round 6 of the Series Crackdown took place from the 15th to the 24th and I was so happy to join again! Like last time, I was very busy, so I couldn't read as much as I wanted to. My internship started on the 18th so I was pretty tired when I came home in the later afternoon, but I still managed to read 3 books during the Readathon, even though I wish I could have participated in more of the sprints, but mostly I missed them because I was so tired 😅 However, I still had A LOT of fun and I cannot wait for the next round to happen, because the Readathon is so good for tackling Series 😍
1. Archenemies (Marissa Meyer) ⭐️⭐️⭐️⭐️⭐️
2. Red Glove (Holly Black) ⭐️⭐️⭐️⭐️⭐️💌
3. Black Heart (Holly Black) ⭐️⭐️⭐️⭐️⭐️💌
Other Books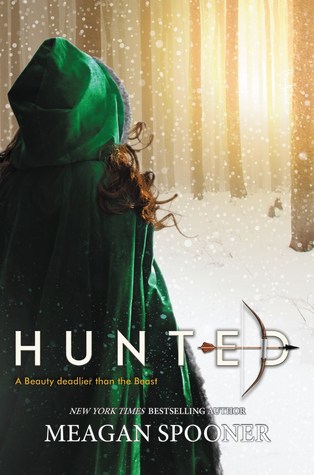 4. Bloodwitch (Susan Dennard) ⭐️⭐️⭐️⭐️⭐️
5. White Cat (Holly Black) ⭐️⭐️⭐️⭐️⭐️💌
6. Hunted (Meagan Spooner) ⭐️⭐️⭐️⭐️
7. Fade (Lisa McMann) ⭐️⭐️⭐️💌
Average Rating ⭐ 4.5
Favorite Book 💕
This slideshow requires JavaScript.
🌻 What I've been up to January 🌻 Series Crackdown TBR
🌻 Review: Bloodwitch 🌻 #YARC2019 Signup, TBR & Updates
🌻 Most Anticipated Releases (Jan – June)
For this section of my wrapup I'm linking up with the Favorite Blog Posts of the Month Meme that has been created by Kristin @ kristinkravesbooks to showcase our favorite blogs of the month!
I finally took that exam!! 🎉 To be honest, I was kind of sick of studying towards the end and really glad to finally get this exam over with 😂 However, I MADE IT and now it's back to waiting for the results to be announced, which could take a while, as there are about 4 professors involved in correcting it! As I'm finished with exams, I also have no classes, so it's technically the break for me until April, when it next semester begins again. I'm glad to have a bit of time off, as studying was making me anxious and nervous towards the end, resulting in a few sleeping problems as the exam drew nearer, my body really cannot handle anxiety well 😅 However, I'm feeling a bit better now and I'm happy that I have almost completed my studies! Getting statistics out-of-the-way is definitely a relief, now let's hope I actually pass that exam *good vibes appreciated* 🌷
I started my Internship in the middle of February! To be concrete, I only had one week of being completely lazy and doing what I wanted after writing my exam, as it was into the internship for me! This lasts for 4 weeks, meaning as of right now I have hit the halfway mark nd 2 weeks left to go! Half of me was very tired after working 9 hours and a bit disgruntled as I technically have free time right now, but the other half was so very interested in the work! I'm working in an office that helps and advises refugees, which is such an interesting and important topic. So far everyone has been super nice and I really like getting to know the people and their background stories. I think it's so important to come in contact with refugees and support them whenever you can, so I'm happy to be helping out in the office, as they do such great work! It's sometimes a bit more quiet, as I cannot do as much myself, but I've joined a lot of appointments and that has been a great experience! I feel like I get to know so much more too! 😊💕
I was a part of the Bloodwitch Street Team ❤ You might have noticed that, if you follow me on Twitter, as I was participating in a lot of events to promote the release of Bloodwitch (on February 12th), the third book in the Witchlands Series! I had a lot of fun taking part in it (even though I was also busy with studying) and making nice aesthetics or fun graphics for it! Now Bloodwitch is obviously out, which means waiting for the next book to come close enough for promotion, but I'm very happy to be on the street team, as I love these books and promoting them is very dear to my heart! It's definitely nice to see so many fellow Witchlanders involved and the last Clan Chat was so much fun 😍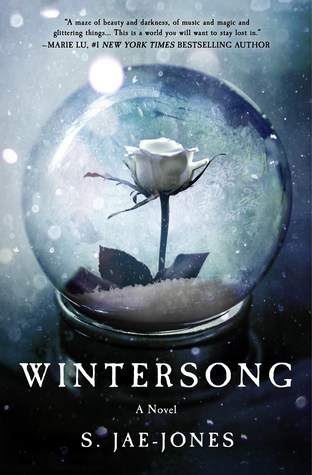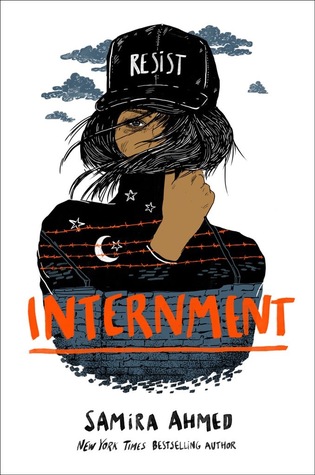 This month's theme: Asian Authors & Female Authors ❤
I'm going to finish my internship next month, so the last two weeks are reserved for reading and done everything I want to 😈 I'm planning to catch up on YARC which is why I aim to read as many books by Asian authors as I can! I sadly haven't read any this year yet, but now that I can finally unwind again, I would like to really put my focus on getting ahead with the reading challenge! I have some really cool books on my priority TBR that I have been wanting to get to for AGES, including Empress of a Thousand Skies and The Speaker, so I cannot wait to finally read them! I also have my Arc of Internment to read and I'm SO grateful that I was approved for it, as it was on my most anticipated releases list 😍 That leaves Wintersong … which I actually started reading on New Year's day … but then life happened and I never picked it up again 😅 However, I definitely plan to finish it, as I really liked what I read so far!!
Then the lovely Margaret from weirdzeal is hosting a reading challenge (with a cool bingo board AND blog post prompts!) in honor of Women's History Month that I also wanted to do, because I love bingo boards and challenges in general! I won't be making a TBR, but I will update my progress on Twitter, as I'll just pick up what books I feel like! Generally, I feel like I read lots of female authors (as they are very common in YA, which is great), but some of the challenges really can help me to read more out of my comfort zone! I will also be participating in at least one blog post prompt (the one about inspiring female characters) so stay tuned for that one next week! 💕
What were you up to in February? What was your favorite book this month?  🌻