Hello fellow bookworms 📖 In honor of Women's History Month the lovely Margaret @ weirdzeal has not only created a Reading Challenge,  but also some great blog prompts!"
This week's prompt is all about "female characters that inspire you", a topic that I LOVE! I'm so excited to be talking about some female characters today, as I have been wanting to show my love for them for a while now, so this is the perfect format! I'm definitely planning to do a part two for this topic sometime in the future, because it was so hard to narrow it down to 10 characters, as there are so many more female characters I would like to talk about!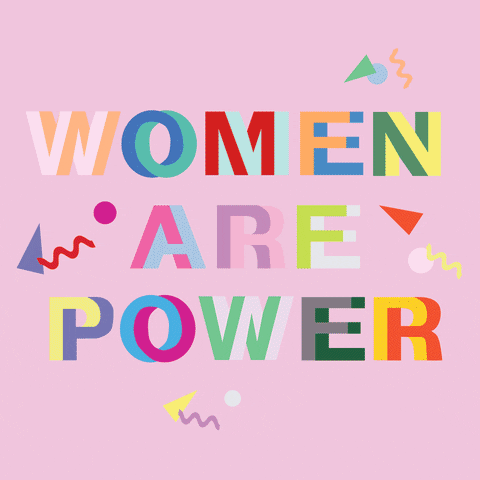 1. Ryber Fortiza (Sightwitch) 💖
"A person can grieve for herself yet still revel in someone else's good fortune"
It was very hard not to choose all the Witchlands ladies, but I wanted to choose only 1 character per book and my choice fell on Ryber! I LOVE Ryber so much and could relate to her dedication to rules and fear of coloring outside the lines. Most of all I admire her love and loyalty to her family in the convent, as Ryber didn't give them up. She was all alone, yet still set out on a dangerous journey because she could never let them go. Her courage is inspiring, as Ryber is very afraid of being alone and left behind, yet still holds herself together, as she know that her family needs her!
2. Alina Starkov (Grisha Trilogy) 💖
"And there's nothing wrong with being a lizard either. Unless you were born to be a hawk."
Alina is my favorite girl and I rooted for her so hard, because she is amazing! She starts out feeling like she doesn't belong but when it turns out that she has a very unique power, she is thrust more in the spotlight. I love how strong Alina is staying and how she endures, even with the upcoming war and all the pressure that is put on her. It's definitely not easy for her, especially when she has to become a leader and save herself from becoming a pawn in someone else's plan. She's the one who can save the world and Alina gives everything to conquer her enemies. I love a powerful girl, who endures, yet still struggles with her own morality!
3. Enne Salta (Ace of Shades) 💖
"She was the girl who'd come afraid to the city that could smell your fear. She'd faced the witch. She'd poisoned the wolf. She'd strolled into the land of death with her head held high […] "
I love my girl Enne so much! What I especially loved about her is that she has so much complexity and depth, Enne is not only stronger than everyone anticipated, she is also vulnerable and desperate at times. She is becoming a different person than before, tougher and harder to break, but also still showing remnants of who she was before. Basically she's a strong kickass heroine who is adapting to her new circumstances, because there is no other way for her to go forward. She is definitely someone who can be a leader now!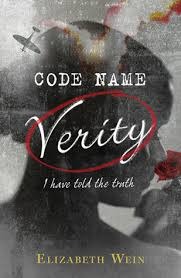 4. Julie, Maddie & Rose Justice (Code Name Verity Duology) 💖
"It is just incredible that you can notice something like that when your face is so cold you can't feel it anymore, and you know perfectly well you are surrounded by death, and the only way to stay alive is to endure the howling wind and hold your course. And still the sky is beautiful." 
I love all these girls!! They are each strong and resilient in their own way, even among war and death and destruction. Julie, Maddie and Rose are so very brave and therefore very inspiring, as you cannot imagine what they have to go through. I also love the strong bonds between them across the two books, because I'm always here for female friendships! Every one of the girls is a hero in her own right and I highly recommend you check out the books, because they are fantastic and pretty underrated!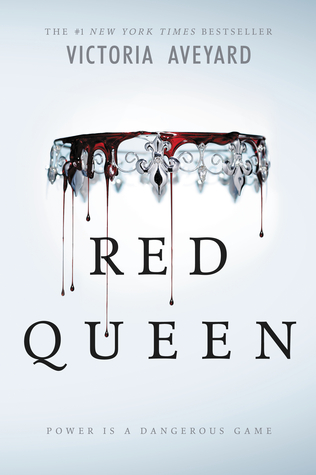 5. Mare Barrow (Red Queen) 💖
"If I am a sword, I am a sword made of glass, and I feel myself beginning to shatter." 
Mare is a flawed character, but it is only natural how she reacts to all that stress and trauma she has to go through. That makes her such a believable, complex character.  Apart from that she always tries to keep strong, to keep from falling apart and I think that is very empowering, how she pushes through and does not give up. She also strives to become a better person and learn from her past mistakes in the last two book, as Mare recognized that she caused harm too during her mission and doesn't want to be like that anymore. Especially her strength in Glass Sword will always speak to me!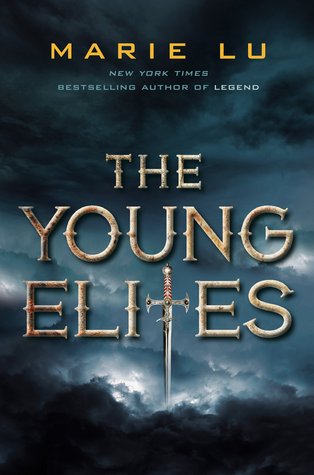 6. Adelina Amouteru (The Young Elites) 💖
"To those who, in spite of everything, still choose goodness" 
Adelina is an anti-heroine/villain, but she is still great and inspiring especially in the very end. She definitely has this darkness inside her that controls her more than she wants to. What I especially liked about her character arc was how it ended, because it's such an inspiring message that even after everything you can still do some good. Therefore, I thought that the ending was perfect for her, as Adelina manages to fight of some of the darkness. That shows that there is always a chance to come back from whatever bad you have done, even if it certainly doesn't fix everything!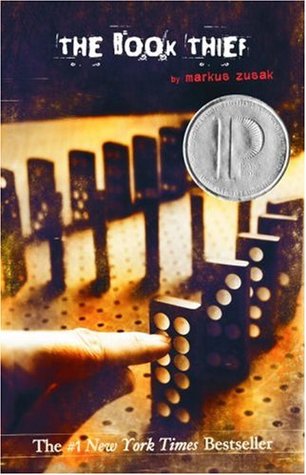 7. Liesel Meminger (The Book Thief) 💖
"It amazes me what humans can do, even when streams are flowing down their faces and they stagger on, coughing and searching, and finding."
What I liked most about Liesel was her appreciation and dedication to books, she literally teaches herself to read and doesn't give up, even when it's hard in the beginning! It was great so see someone become a bookworm and work hard to read instead of being able to do so right from the beginning. Later there also comes the stealing. I really liked how strong she was in the face of war and worse, but still remaining a child, as Liesel is far from being a grown up. She is loyal, but also makes mistakes and goes through a lot of horrible things.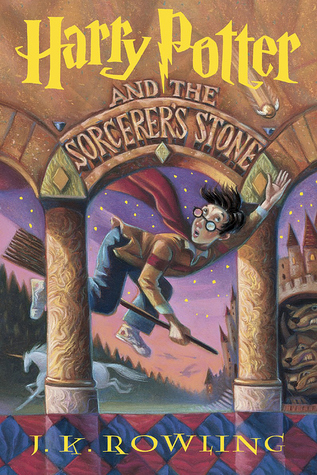 8. Hermione Granger (Harry Potter) 💖
"Books! And cleverness! There are more important things! — Friendship! And Bravery!"
Of course I had to include Hermione, because she was one of the earliest characters that inspired me and that I could relate to. I loved her thirst for knowledge and how she found friends despite being labeled a "know-it-all" and not fitting in at first. Hermione is such a strong, capable character, she really is the brightest witch of her age and without her the Golden Trio would have been utterly lost. I love how she combines her love for books with her loyalty and huge heart, her ambition, strength and pursuit of knowledge always inspired me. Hermione has been my hero from childhood and I still like her a lot.
9. Kady Grant (Illuminae) 💖
"She is catalyst.
She is chaos.
I can see why he loves her." 
Oh yes, Kady is one of the bravest characters out there and goes through a lot in this book. I definitely admire her endurance and courage, as she is confronted with a lot of horrible events. First her planet is invaded and then she is on the run, with no idea if she will even survive or where her parents are. Despite it all Kady doesn't give up, she becomes a master hacker and does everything to still get out alive! I would have been so scared, and I think she was, but Kady always goes on no matter what gets thrown in her way.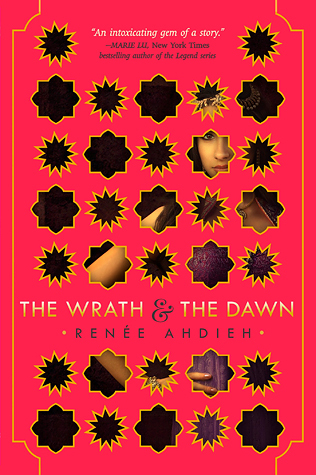 10. Shahrzad al-Khayzuran (The Wrath and the Dawn) 💖
"If I'm a plague, then you should keep your distance, unless you plan on being destroyed."
Shazi is still an absolute icon and I really need to reread the books, because I liked them a lot! Shahrzad is snarky, smart, fierce and also had the capacity to be kind when she wants to. I loved how strong-willed and stubborn she was, refusing to just be a beautiful decoration and rattling Khalid like a storm. She is truly a marvelous character that stands out and does not give up She was still reminding herself of her mission even when feelings got in the way, making her a very strong-willed person who doesn't give up on her goals.
What are female characters that inspire you? Any books with strong female friendships you recommend? 📖