Hello fellow bookworms 💛 It's time for another Top Five Wednesday, which is a weekly meme which was created by Lainey and is now hosted by Sam! Make sure to check out the Goodreads Group as well 🌺 This week's topic is Characters That Embody Your Hogwarts House. Here is what this is all about:
Discuss some of your favorite characters that you feel would share your Hogwarts house. These don't need to be Houses that have been confirmed by the author; this is in your opinion 🙂
In case you didn't know my Hogwarts House is Hufflepuff 💛 (any fellow Hufflepuffs raise your hands in the comments!), though I always had a soft spot for Slytherin, as it's such an interesting house that sorely got mistreated in the books 🐍 However, at heart I am truly a Hufflepuff so I have recently embraced my house pride and am always happy to do more house themed posts! For instance, in the last T5W I did I talked about the perfect books for Hufflepuffs! 💗 I'm super excited for this weeks topic, as it allows me to showcase some fictional characters that I feel have a lot of Hufflepuff energy to themselves and could be sorted in the house! Like the description says, this is just my interpretation of which house I personally see the characters in 😊
Hufflepuff Qualities
"You might belong in Hufflepuff,
Where they are just and loyal,
Those patient Hufflepuffs are true,
And unafraid of toil."—The Sorting Hat
💛 Dedication 💛 Hardworking 💛 Fairness
💛 Patience 💛 Kindness 💛 Tolerance
💛 Modesty 💛 Loyalty
Characters that embody Hufflepuff House 💛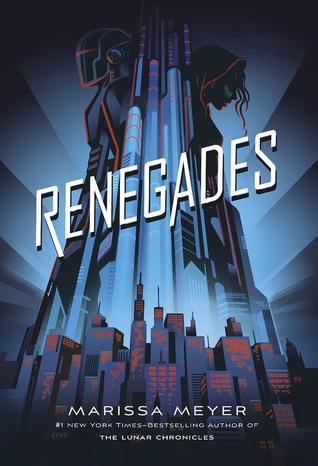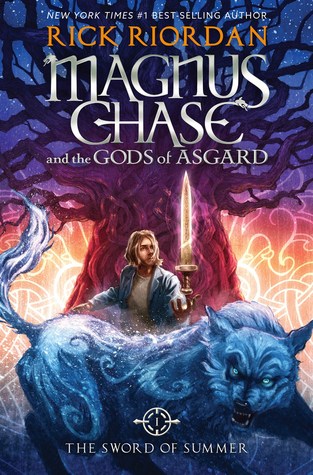 1. Adrian Everheart (Renegades) 💛 My precious boy!!! I love Adrian especially because he is such a kind, loyal friend and in general an absolute sweetheart who always cares about others. That makes him the perfect Hufflepuff for me, because he is so soft for his friends and would do everything for them! He is also really concerned with Gatlon City being safe for everyone, which is why he is working very hard to protect everyone by assuming the identity of the Sentinel, even when he was is being considered a troublemaker for it. To Adrian it's more important that he can help, than that he is considered a hero and be praised for his actions. I love how dedicated he is to what is important to him and that showcases what a great Hufflepuff he makes! (Bonus points because I love soft Hufflepuffs that fall in love with sharp Slytherins aka. Nova)
2. Magnus Chase (The Sword of Summer) 💛 It was immediately clear to me that Magnus represented a lot of Hufflepuff qualities to me personally! For once here we have another person who is an absolute softie for his friends. Friendship and family are very important to Magnus, he cares deeply for his long time friends Blitzen and Hearthstone as well as for his new friend Samirah and his hallmates. He is a very loyal person in general and would never turn his back on his friends, no matter how much others forces might try to tempt him. Magnus is also a giant dork, but a very lovable one, as he might make some mistakes and says dumb things, but he has a good heart and is open to learning from his mistakes.
3. Alina Starkov (Grisha Trilogy) 💛 I'm totally claiming Alina as a Hufflepuff and absolutely no one can stop me. I love my girl so much, she deserves all the recognition and love! What I like about Alina the most is her dedication to stopping the Darkling and how she is always working so hard to take care of everything and try to save Ravka. She certainly doesn't have it easy, as there is a lot of weight on her shoulders, but Alina pushes through, because she knows that the people need her and she is determined not to give up. I love her inner strength and especially relate to her strong loyalty (even though not everyone deserves it), that she displays! Alina shows that Hufflepuffs can totally be the Chosen Ones and the ones that save the world as well and are capable of great things!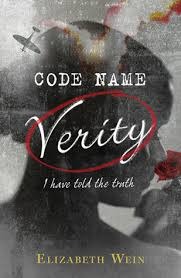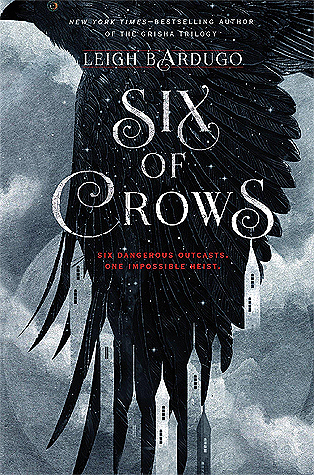 4. Julie/Verity (Code Name Verity) 💛 I feel like all of the Code Name Verity girls could totally be Hufflepuffs, because they are all very strong and loyal to their friends. Especially Julie is showing a lot of undying loyalty, even though it doesn't seem like it at first (you will know what exactly I mean if you have read the book, because this quality is shown especially in the end). What I can definitely say without spoilers is that Julie cares SO much about her best friend Maddie and would to everything to protect her, both girls make a "sensational" team and their friendship is among the strongest I have read about. These two girls are definitely soul mates! In general, Julie is a very strong person in an impossibly difficult situation (caught as a spy by the Nazis) that doesn't know if she will ever get home.
5. Wylan Van Eck (Six of Crows) 💛 It looks like the Grishaverse has a lot of great Hufflepuffs to offer! Even though it is so hard to pick a favorite, I would say that Wylan is my favorite character from Six of Crows, mainly because I relate to him so much. He is basically in panic all the time and didn't sign up to become part of this grand heist and other illegal happenings. He is a soft boy with a lot of morality that isn't that well-placed in the Dregs. Wylan is also very kind and modest, he is just a very good guy even though he has been treated terribly unfair by his family. Yet he still values loyalty and would never betray his friends, not even when he at first doesn't truly fit in and is rather inexperience with crime.
6. Annith (Mortal Heart) 💛 Annith is totally a Hufflepuff as well, because she is such a hardworking person and always tried to improve and be the best in the convent. As a daughter of Mortain (god of death), she always strived to become his best assassin and be worthy of him. Annith is very loyal to him and did everything to be allowed to go on a mission for him. I love how dedicated she is and how she would stop at nothing to go out and serve her master, even when she was being held back by literally everyone and was supposed to stay behind. Annith is also incredibly loyal to her two sisters and friends and absolutely does not like unfairness, like the one she experience when she was not chosen for a mission and supposed to forever oversee the convent instead of doing what she felt was her fate.
7. Dirk Gently (Dirk Gently's Detective Agency) 💛 MY SUNSHINE BOY! So Dirk is actually from a TV Show, but it is based on a book, so I will count it! I also needed to mention him, because he is 100% a pure Hufflepuff and an incredibly kind cinnamon roll. Dirk is one of those absolutely pure characters, that are just plain nice and therefore often get mistreated when other people take advantage of them and their kind soul. However, even after everything he went through Dirk remains a very loyal friend whose greatest fear is that someone he loves gets hurts because of him. Basically, Dirk owns my heart and I relate to him so so much, that it hurts me that this show was cancelled too soon 😭 Dirk deserves all the love for being such an incredibly modest person, who just wants to be a detective and help other people!
8. Amari (Children of Blood and Bone) 💛 Looking through my books got me thinking who else could make a great Hufflepuff and then it came to me: Amari! She is a very, very kind person who honestly just wants her loved ones to be happy, even after everything that happens. What I especially like about her, is that fairness is very important to her,e specially as her family has caused a lot of harm, something that she wants to make up for by helping to bring back magic. What makes her so endearing is that she is often also afraid and therefore very human, but ultimately pushes through and overcomes her fears. She is very dedicated to making things right and she honestly would make a fantastic queen, something I want to see in future books!
What Hogwarts House are you in? Are you a fellow Hufflepuff? What are some characters that you feel represent your house well? 💛