Hello fellow bookworms 🦄 I'm beyond excited to participate in a Readathon again!!! This time it's the AdventureAthon, a "choose your own adventure" Readathon hosted by the lovely Jasmine @ novelthoughts. She did two similar Readathons before (Sbooktacular Reading Adventure & the Holiday Adventureathon), that I participated in and it was always so much fun to pick out my path, team and then try to read as much as I can! 😍 This round of the readathon is going to be in the last week in March (really great timing for me, as I finish my internship way before that and have all the time to read!), meaning March 25th to March 31st!
The idea behind the Readathon is that you've got a map with different paths and therefore several Reading Challenges that you can choose! One path contains 7 reading challenges, but you can use a book for multiple challenges, if it fits! As you can choose which challenges to do, everyone's reading challenges will be slightly different. You're also greeted by your Team Mascot (or fantasy friend) at the end of your path and can collect points in a competition between the teams called "The Fantasy feud"! However, that's completely optional! To find out how to collect points and for any further information (e.g. the Discord Server and a Q&A), check out Jasmine's blog post! There is also a Twitter Account you can follow for news and reading sprints!
The Teams are…
🧚‍♀️ Fairy (Team Captain: @novelthoughts_)
🦄 Unicorn (Team Captain: @asreadbyfrancine)
🐉 Dragon (Team Captain: @tinybookdragon)
🧜‍♀️ Mermaid (Team Captain: @shesthebookie)
My AdventureAThon TBR 🦄
For the Readathon I will be joining Team Unicorn!! I still haven't gotten over my Unicorn Phase quite yet (do your remember when it all started and unicorn merch exploded everywhere? 😂), so I had to choose this path immediately. Plus that unicorn is so adorable omg, Jasmine really created so many beautiful graphics 😍 I will be aiming to read 3 Books as I don't want to stress myself, even though I want to collect a lot of points for my Team and might read a bit more, depending on how it goes! I absolutely love the prompts for this round and therefore I have a few options to explore, something that makes me even more excited for the Readathon, the last week of March is going to be epic!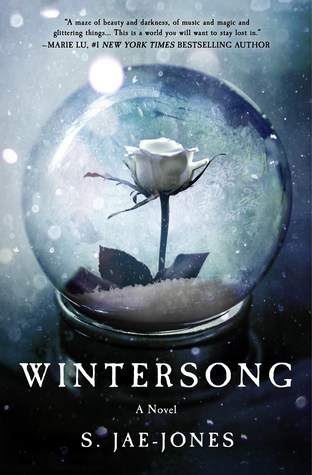 Wintersong (S. Jae-Jones)
💕 Fairy (read a fairytale retelling)
💕 Journey (read a book more than 500 pages)
💕 Bewitch (read a book featuring romance)
I'm a bit ashamed to tell you that I haven't read this book since the beginning of January, I just stopped reading and didn't pick it up again 😅 It's not because the book is bad, I really enjoyed it, I just somehow failed at finishing it! However, I really want to finish it now (and I will reread what I read before, because I cannot remember everything) and it's perfect because it fits a lot of challenges! I think this one can count as a fairytale retelling, even though it's not one of the classical ones, but a retelling of the Goblin Market. It is also a tome and features a romance between our main character and the villain, the evil Goblin King 😈 Almost all the books have romances, so this prompt basically fits all the books (even though ADSOM doesn't have a lot of it)! I'm very excited to read Wintersong, as it also counts towards me finally catching up with YARC!
To Kill a Kingdom (Alexandra Christo)
The Crown's Game (Evelyn Skye)
The Iron King (Julie Kagawa)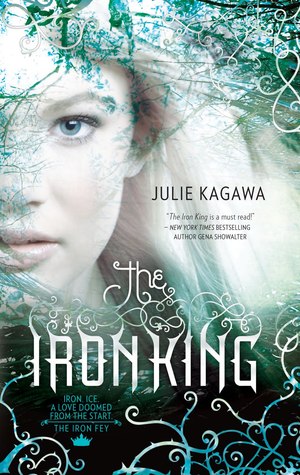 💕 Castle (read a book with a royalty word in the title)
💕 Owl (read a book with black on the cover)
💕 Poison Apple (read a book while eating a snack)
For the Castle prompt I have several options that also fit the other two prompts (I can technically snack with every book I read, so this is the perfect excuse to eat all the chocolate and pretzels 😍 nom nom nom) and I will decide what book I'll read when the Readathon begins. These are all ebooks from the library, so I'll have to hope at least one of them is still available next week when I get it (I only have 3 weeks to read them, so I had to wait until next week so they wouldn't expire beforehand)! I'm excited for all of them, but especially To Kill a Kingdom, was my library finally got the translated version so I can read it, after hearing so much praise! (I would better be suited for Team Mermaid though, as this one has sirens I think.) It's also a standalone, which is nice sometimes, as I won't be starting yet another Series that way! I can also pick The Crown's Game, which has been on my TBR for such a long time now – it has sorcerers in an russian inspired setting! Last but not least I could reread The Iron King, because I have been wanting to do so, as I read it so many years ago and never continued with the Series (Fun fact: I did my book report in French on it in 7th grade I think 😂) It also counts towards YARC!
A Darker Shade of Magic (V.E. Schwab)
💕 Fellowship (read the group book)
To be honest, I rarely read the group book during Readathons because it's either not on my TBR, or I don't own it. I actually do own A Darker Shade of Magic but I already read it 😅 I don't know if I'm in the mood to reread the book, so I'll see how I feel when the Readathon comes around. I would read the sequels instead, but I sadly don't own them yet and my library doesn't have them either 😭 Maybe I'll read another of my choices for book 2 so I can complete my path (though they're not the group book), or reread this, I will do this spontaneously!
Are you joining the Readathon? What is your favorite Fairytale retelling? 🦄