Hello fellow bookworms 🌷 I cannot believe so much of the year has already passed, it's strange how quickly time goes by sometimes! This year has proven to be a lot more busy than last year, especially with the next three months being super busy, so I don't know how to think about that without freaking out to be honest 😅
Announcement 🌷 I will be going on a hiatus for all of April, because next month will be very busy. Classes are starting again and I have to do a part-time internship (lowkey terrified and anxious), which will be consuming a lot of my time, a lot more than in the last semesters. Furthermore, it's Camp NaNo time and I plan to read a few books for one of my favorite Readathons (the OWL Readathon), so I need to reduce my time spent blogging, as I sadly cannot do it all 😅 I have one post per week scheduled, but I will be slower with answering comments and blog hopping in that time!
Theme: YARC & Arcs Catchup
🔄 = Reread
💌 = Library Books
🌼 = Moody Reader Challnge
🐯 = #YARC2019
Reading wise this month has been going very well, as I managed to read xx books, the most amount per month this year yet! I think this might be related to the fact that I got two weeks of no responsibilities after finishing my internship and the two amazing Readathons I participated in for the last week of March 😍 The AdventureAthon finally returned and there was another ReadathonByZoe, so I was basically in heaven and very determined to make the most of it! I also managed to read 3 Arcs that I absolutely needed to get to AND read more books to catch up with my YARC goal of reading at least 11 books by Asian authors (so far I have now read 5 books, almost half of my goal). As far as my reading goals for March, they have been fulfilled, making me really proud to be honest.
Women's Reading Challenge
The lovely Margaret @ weirdzeal did the Women's History Reading Challenge for all of March and I had a lot of fun participating in it! I mainly read books written by women, but the bingo board had a lot more prompts that were so much fun to complete and gave me an extra challenge 💕 A lot of challenges overlapped this time, so you will find the rest of the books featured on the bingo board under the Fantasy AdventureAthon and the ReadathonbyZoe 😊 (basically March was the month of the reading challenges)
1. King of Scars (Leigh Bardugo) ⭐️⭐️⭐️⭐️⭐️
2. Internment (Samira Ahmed) ⭐️⭐️⭐️⭐️⭐️ 🐯
3. The Speaker (Samira Ahmed) ⭐️⭐️⭐️⭐️.75 🐯
4. The Fever King (Victoria Lee) ⭐️⭐️⭐️⭐️
5. Empress of a Thousand Skies (Rhoda Belleza) ⭐️⭐️🐯 🌼
Fantasy AdventureAthon
The FantasyAdventureAthon was in the last week of March and I had a lot of fun participating! I managed to read 5 books for the challenges, which is the most I have for a week-long Readathon to be honest 😄 I cannot wait for more Readathons to happen in the future, as I love the choose-your-own path style and the amazing map that lets you choose your team! (I was of course Team Unicorn, because Unicorns are cool 🦄)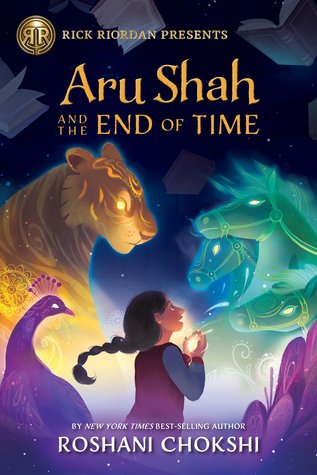 6. Heartstopper (Alice Oseman) ⭐️⭐️⭐️⭐️
7. Aru Shah and the End of Time (Roshani Chokshi) ⭐️⭐️⭐️.5 🐯
8. To Kill a Kingdom (Alexandra Christo) ⭐️⭐️.5 
9. Wintersong (S. Jae-Jones) ⭐️⭐️⭐️⭐️ 🐯🌼
ReadathonByZoe
I LOVED participating in the ReadathonByZoe again and therefore reading for 24 Hours on Saturday, March 31st! I had such a great time and I'm glad that the Readathon wasn't this week as I'm currently in Berlin and therefore also missing the Dewey's Readathon. What can I say? I'm kind of obsessed with 24 Hour Readathons, they are exactly my kind of thing 😄 The Lady's Guide also counted for the FantasyAdventueAthon, because I read it within the Readathon!
10. The Lady's Guide to Petticoats and Piracy (Mackenzie Lee) ⭐️⭐️⭐️⭐️.75🌼
11. The Fault in Our Stars (John Green) ⭐️⭐️⭐️⭐️⭐️ 🔄
Other Books
12. The Time Traveler's Guide (Madeline Reynolds) ⭐️⭐️⭐️
Average Rating ⭐ 3.9
Favorite Book 💕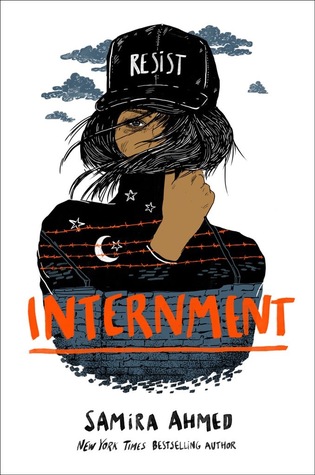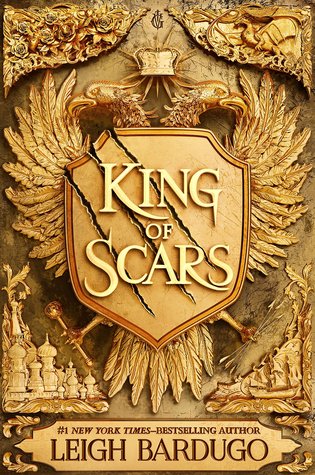 This slideshow requires JavaScript.
🌷 Spotlight: The Curseworker Trilogy by Holly Black 
🌷 Female characters that inspire me 🌷 Characters that have Big Hufflepuff Energy 
🌷 Fantasy AdventureAThon TBR 🌷 Arc Review: Internment by Samira Ahmed
Unique SFF Creatures that will haunt you 🌷 O.W.L. Readathon TBR 🐱 Becoming a Magizoologist 
🌷 Arc Review: The Time Traveler's Guide to Modern Romance by M. Reynolds 
🌷 Revision Time 📝Camp NaNo Plans
For this section of my wrapup I'm linking up with the Favorite Blog Posts of the Month Meme that has been created by Kristin @ kristinkravesbooks to showcase our favorite blogs of the month!
I finished my first internship! I talked about it a bit in my February Wrapup, as I did it in the last two weeks of February and now the first two weeks of March. I'm pleased to say that I really had a good time at the job, it was so important and insightful! Once I started, I really got into the routine and as everyone was very nice in the office, it was a nice, even though exhausting time! I was so nervous about this internship as it was my first one in years, so I'm glad that it went so well and that I managed to learn a lot more about refugees and the asylum laws here in Germany – a very important experience!
I got confirmation for my second one. I took one day off from my first internship to have a talk with the organisation that I could do an internship at. The good news: I got the place and will be doing a part-time internship there for 3 months during the next semester. The bad news: I'm absolutely terrified and anxious about having to spent 3 months working there, especially as I also have to juggle classes and everything else. I was lucky enough never to have that much on my plate before, which also makes this a lot harder, as my schedule the last semesters has been very different. This will be a big change for me and also means that I won't be able to see my family as often, which is very hard for me as I'm very, very close to them 😥 The work schedule is also very flexible and highly differs from week to week, which is not ideal for me, as I'm the least spontaneous person alive. The work itself sounds interesting though, it's about helping people in a crisis and offering an alternative to treatment at a psychiatric hospital.
TV Show-wise March was evil. They dared to cancel One Day at a Time, which is the best show ever and tackles so many important issues! It was such a fantastic show that offered a lot of representation and I'm very angry they would take that away. I still hold out hope that someone will save the show, as it's so important. But sadly at least Netflix has the tendency to pretend to be all in favor of their diverse shows, then not promote them at all and in the end blame the cancellation on the 'bad numbers'.
It was announced that Supernatural would be  ending with the next season. This wasn't as dramatic, as the show does have 15 seasons and definitely has been given a lot of runtime. However, it is also my favorite show of all time and means a lot to me, meaning that the news still kind of hit me. I guess we can all agree that Supernatural kind of was the show that you didn't know would actually end as it has been around for so long. Personally, I was very emotion about the show ending, even though I know it's for the best and that they needed to draw the line sometime. However, the show has been with me for such a long time (I think 7 years?, longer than any other show) and been there for me during a lot of hard times. It has given me so many incredible experiences like going to Cons, meeting the actors and finding friends in the fandom, that I#m very grateful for. I guess what I'm saying is that I'm bot glad they're going to end this now on a good note, but also sad because it is my favorite show ending.
This month's theme: OWL Readathon ❤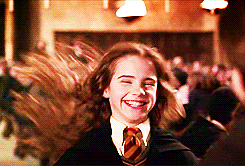 Like I mentioned before, next month will be very busy, which is why I haven't chosen a lot of challenges to complete for the OWL Readathon, which will be my main focusing reading wise for the month! My wizarding career contains 4 challenges that I need to complete and I can definitely do that, even with classes and my new internship happening next month. I will also be doing Camp NaNo, so that means that I have to invest 1 hour per day to revising my novel, which will be my top priority for the month even more so tan reading! Technically it's also my birthday, but I will be starting my internship on that exact day, so I won't get to do anything 😥 Any good vibes are highly appreciated, as I could really use them! I'm already so anxious about the next month and basically all the time until July, as my part-time internship will be taking up a lot of time and I'm honestly very scared of all the social interactions.
Apart from the OWL reading challenges here are 3 additional books I also really need to get to! As Kismet would have it, is a short story available for free on Riveted that I of course have to check out! It's a kind of sequel to When Dimple Met Rishi. The other two books are May Arcs that I should technically read in April, so I can get my Review up in May, but we'll see how well that goes 😅 Again, but Better will be a buddy read with my friend Swetlana, so I should at least get to that one 💕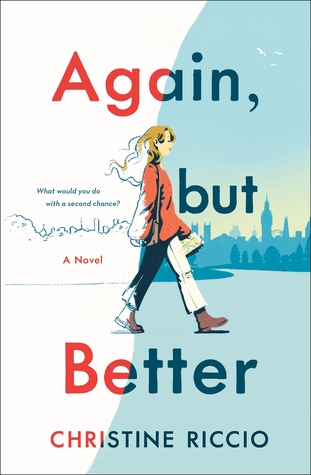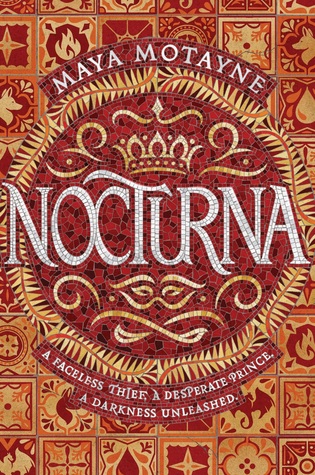 What were you up to in March? What was your favorite book this month? Are you joining the OWL Readathon? 🌷